We launched the first version of Sifted's website three years ago today. We had five journalists, plenty of big ideas and about 1,000 newsletter subscribers.
Today, we're a team of 46, with 13 journalists, 100,000 newsletter subscribers, 700,000 monthly readers, 35,000 members, 17 reports published, 43 Sifted Talks held, oodles of articles written, one podcast, £4m raised and even more big ideas. 
Over the past three years we've written about everything from muesli-making robots to audio porn apps and vertical farms to psychedelic company retreats. We've called out investors for failing to back female founders and investigated startups accused of exploiting their staff. We created the first database of female investment partners in Europe and the first comprehensive list of diversity in tech initiatives across the continent — and not forgetting Europe's first spoof VC columnist! We've travelled to meet startups in Delft and Dublin, Bristol and Bucharest, Madeira and Munich, and plenty places more.  
Over the next three years we plan to do more crunchy investigations into what's not going so well in the ecosystem, unearth more insights that you can't find elsewhere and get to know you — in person — at Sifted events all over the continent.
To celebrate our birthday, we asked our editors and reporters to pick their favourite stories from the last three years. From interviews to opinion pieces to court battles, we've covered it all on Sifted — and we're just getting started. (Fancy working for Sifted yourself? We're hiring.) 
So without further ado, dear readers, here are our team's favourite stories so far. 
Maija Palmer, innovation editor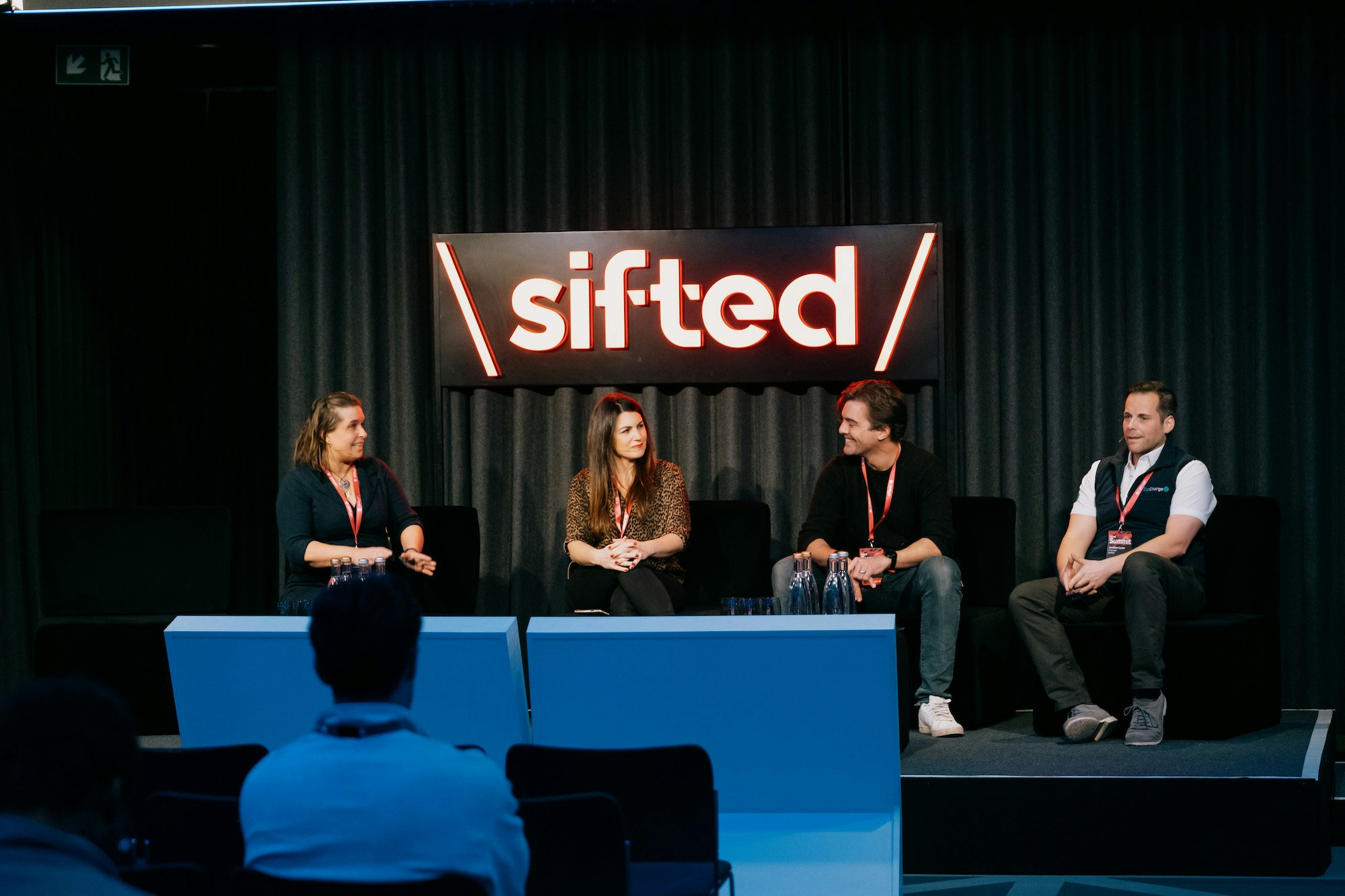 I love talking to extremely bright people and getting to understand technology that is so new it's still rough round the edges — but full of promise. Technology, when you see it up close and personal, is always a bit surprising and even funny. Sifted has been a great opportunity to see lots of that. 
One of my favourites was visiting Barney Wragg, CEO of Karakuri, at their west London workshop and having their demo robot make me a bowl of muesli — which I wasn't allowed to eat because it was in a test environment and might have had iron filings in it. 
For another Brunch with Sifted I was allowed to eat the food in front of me — crickets this time, when I sat down with Antoine Hubert, founder of Ynsect. Ynsect actually farms mealworms, but as they hadn't yet been approved for human consumption we had to settle for crickets at a Oaxacan restaurant in London. I learned a lot about mealworms from Antoine, including the fact that "they are gregarious and love to be together" — which is why they are the ideal insect to farm on a large scale. 
The other big thrill has been to witness the world of quantum computing taking off. It's the equivalent of watching mainframe computers take off in the 1960s. As a mathematics student in the late 60s, my mother remembers being allowed in to see the one and only mainframe owned by Helsinki University. It was the size of a room, and the advanced mathematics undergraduates were only allowed to observe it — but certainly not touch or program it. 
It felt a bit the same when I was allowed into the hallowed — if slightly noisy — underground lab of IQM, where large superconducting quantum machines like great golden chandeliers sucked extreme cold from their nursemaid refrigeration units. I will be forever grateful for IQM's Prof Mikko Möttönen for being patient with my questions — and doing probably a similar amount of error correction as you need when you run today's basic quantum processors (a quantum joke? Only at Sifted). 
Amy Lewin, editor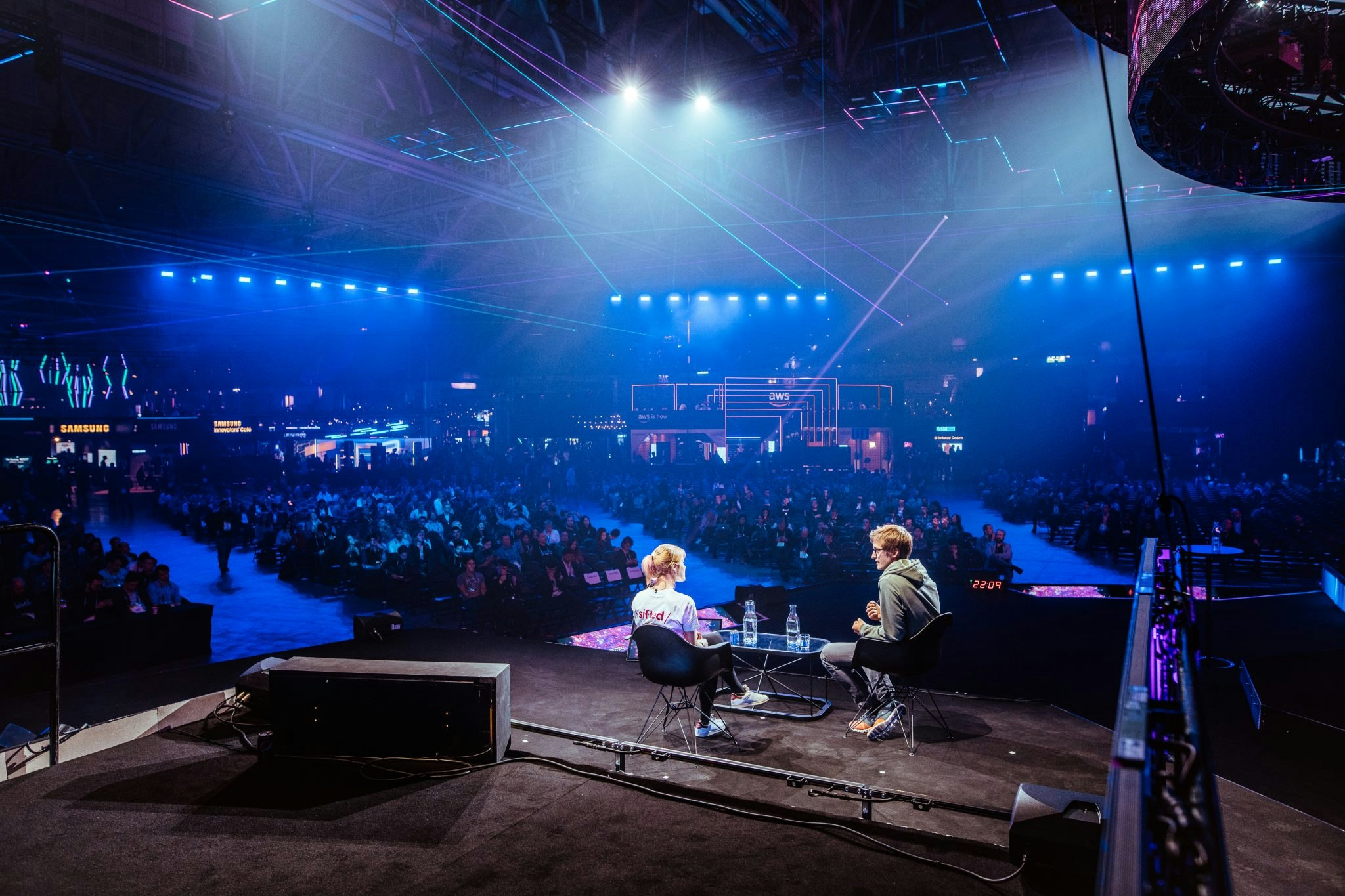 I knew I was onto a good thing when I joined Sifted as employee number one and was immediately shipped off to Barcelona to see what was going on with the startups over there. Across three sunny, jam-packed days I met with Oscar Pierre at Glovo (not yet a unicorn), Francesca Bria, the city's chief digital officer, and interviewed dozens of other companies which never made it out of my notebook (Factorial, Typeform, ByHours: I'm sorry). 
My jaunts across Europe continued nicely through 2019: I got to know Station F's Roxanne Varza over brunch and learnt all about Alan's no-meetings culture in Paris; drank Mate Mate in the GetYourGuide office in Berlin as the founders closed a $484m round from SoftBank; and met with startups and investors in Lisbon, Helsinki, Stockholm, Amsterdam and Dublin. (Fancy working for Sifted too? We're hiring.) 
But the story closest to my heart is one I wrote last year, shortly after I broke up with my long-term partner, about what it's really like to date a founder. Startups can be all-consuming — in equally brilliant and bloody awful ways — and I hope this piece captures that.
Isabel Woodford, senior reporter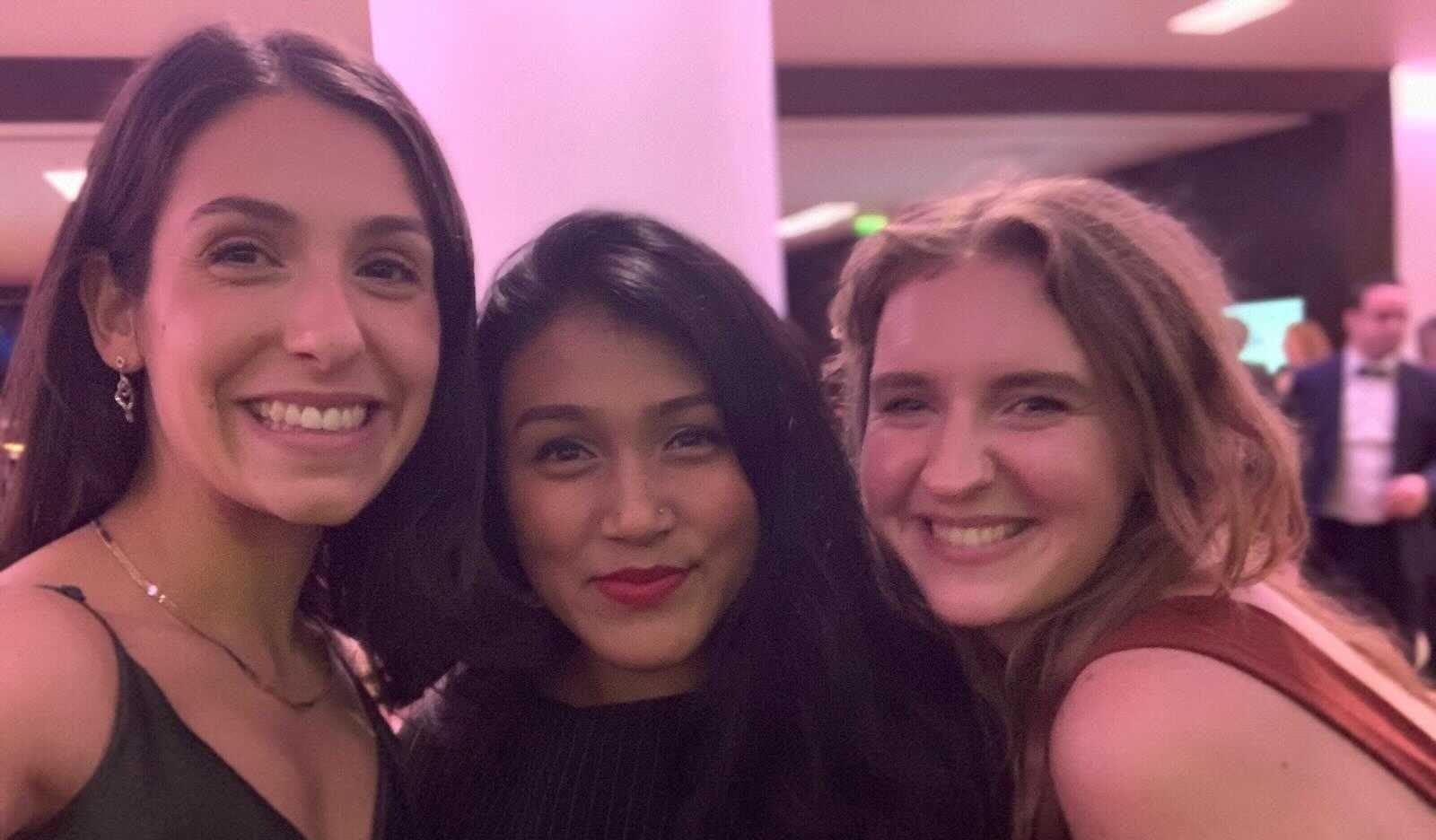 When I first joined Sifted to cover fintech in mid-2019, I worried I wouldn't have enough to write about… how wrong I was! 
I ended up writing about not just the big digital banks but fintechs fighting climate change, Islamic finance, the rise of "fin-fluencers", crypto newbies and bank CEOs who like to hit the dancefloor. We eventually had to spin out our Fintech newsletter to cram it all in, welcoming 10,000 subscribers in under a year.
I'll also confess to enjoying the occasional scoop. We've broken stories on everyone from Revolut to Barclays to JP Morgan, and looked at star VCs like Index and Hedosophia a little more closely than they would've liked.
Candid interviews also stand out. The most memorable were those with the GoCardless founders, chatting about the messy early days, with legendary tech journalist Steve O'Hear and Klarna's CEO, who I debated on debt.
Best of all was highlighting wonderful female entrepreneurs — including World Remit's Catherine Wines, who sadly passed in 2020.
Outside fintech, I also made myself Sifted's de facto dating reporter. That saw me interviewing Hinge's Justin McLeod (!) and attempting to make the term "relationship tech" happen. My resolve to cover the rise of Tinder bots during the UK election even got me blocked by the app!
Finally, I'm always envious of my fabulous Sifted colleagues, who bagged interviews with the legendary Esther Perel and Gymshark's Ben Francis.
Mimi Billing, senior reporter
When I joined Sifted in early 2019 as the company's first overseas reporter I had already covered the Swedish tech scene for four years. But all of a sudden, writing an article with more than 500 words was not frowned upon. My longest piece, and the one I am most proud of, is the story of how one of Sweden's most successful telehealth startups Min Doktor failed to scale.
As the Nordic correspondent, I've had the opportunity to travel to Reykjavik, Copenhagen, Oslo and Helsinki. One of the things I've learnt is that despite being neighbours, their tech scenes are massively different — and sometimes perplexing. I was taken aback by a backlash against the sauna culture in Finland or why a hot dog in an ashtray could infuriate Danish people.
Those stories were fun, but what I find most fascinating is wrapping my head around completely new technologies. I'm especially thankful for all the expert VCs who have spent hours talking me through subjects like neuroscience and explaining that nuclear research could lead to a breakthrough in renewable energy storage — thanks Seaborg! They also have a special way of expressing things: one quote I'll never forget is from longevity investor Nils Regge at Apollo Health: "Now, people are discussing their diets. In 10 years, people will be discussing what's in their longevity stack."
Eleanor Warnock, deputy editor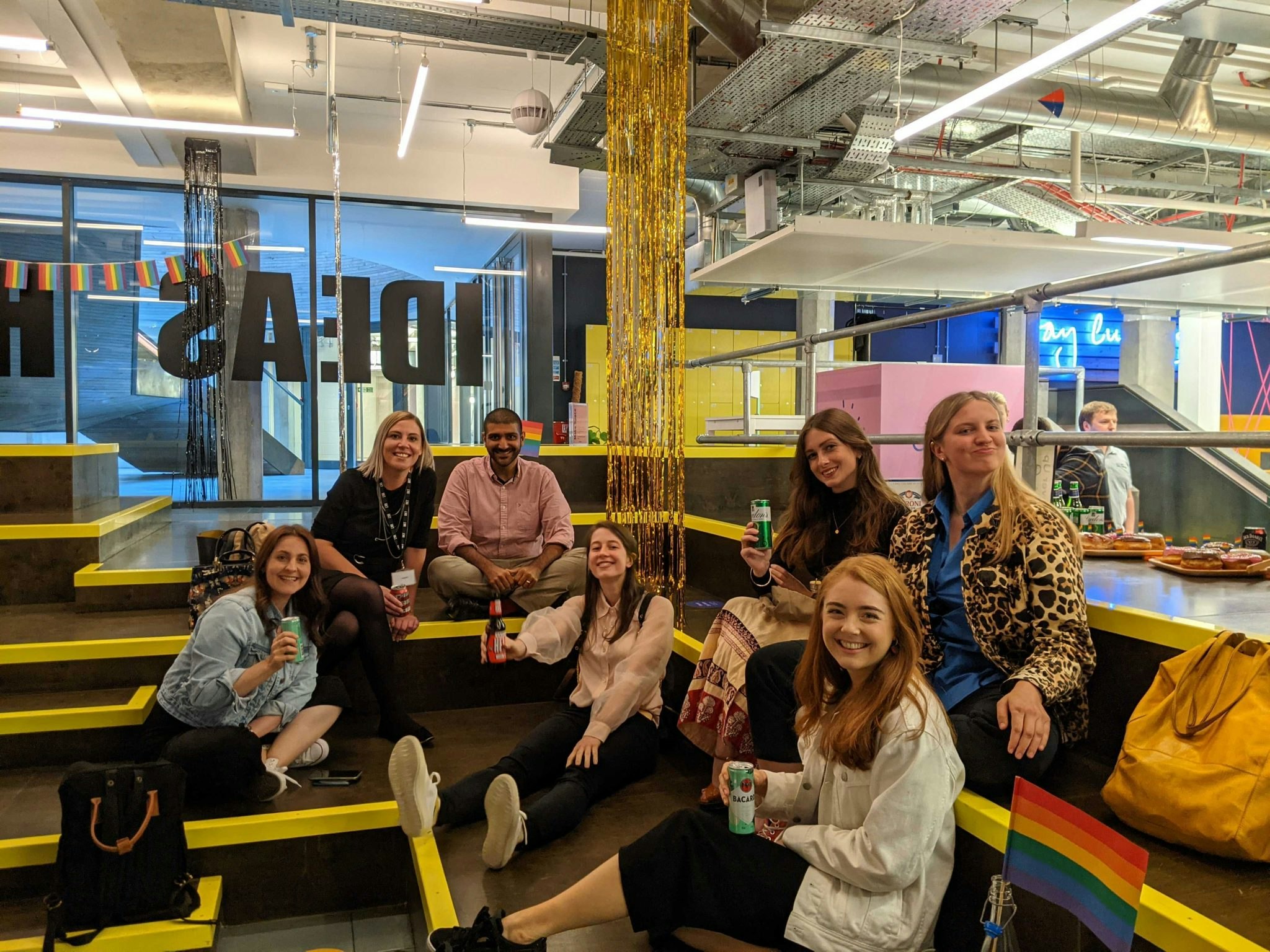 My faves are all opinion pieces because I'm the only person who looks after that and it's my little baby:
Miriam Partington, Germany correspondent 
Since joining Sifted in January 2021 (yes, I'm also celebrating a Sifted birthday!) I've had a great time investigating some of Germany's most famous — and controversial — companies.
It would be hard to look back on my last year of reporting and not point out our Gorillas story. We charted the rise of the on-demand delivery startup that reached unicorn status in a record nine months, and had a look at its potential problems: its business model, its treatment of employees and its supposedly chaotic HQ. A huge amount of effort and teamwork went into this piece, and I was so proud of the result.
Other favourite pieces of mine include one on the rise of audio erotica, which I coauthored with our Iberia correspondent Tim. We fell down a bit of a rabbit hole researching all the different types of audio erotica, where the trend originated from (erotic literature has been around for centuries) and why investors are so squeamish about backing anything with "sex" or "erotica" in the title.
Finally, to give a nod to my great colleagues, I loved Kit's Brunch with Daniel Dines (the cofounder of UiPath), and Freya's investigation into Travis Kalanick's dark kitchen empire in Europe.
Anisah Osman Britton, Startup Life reporter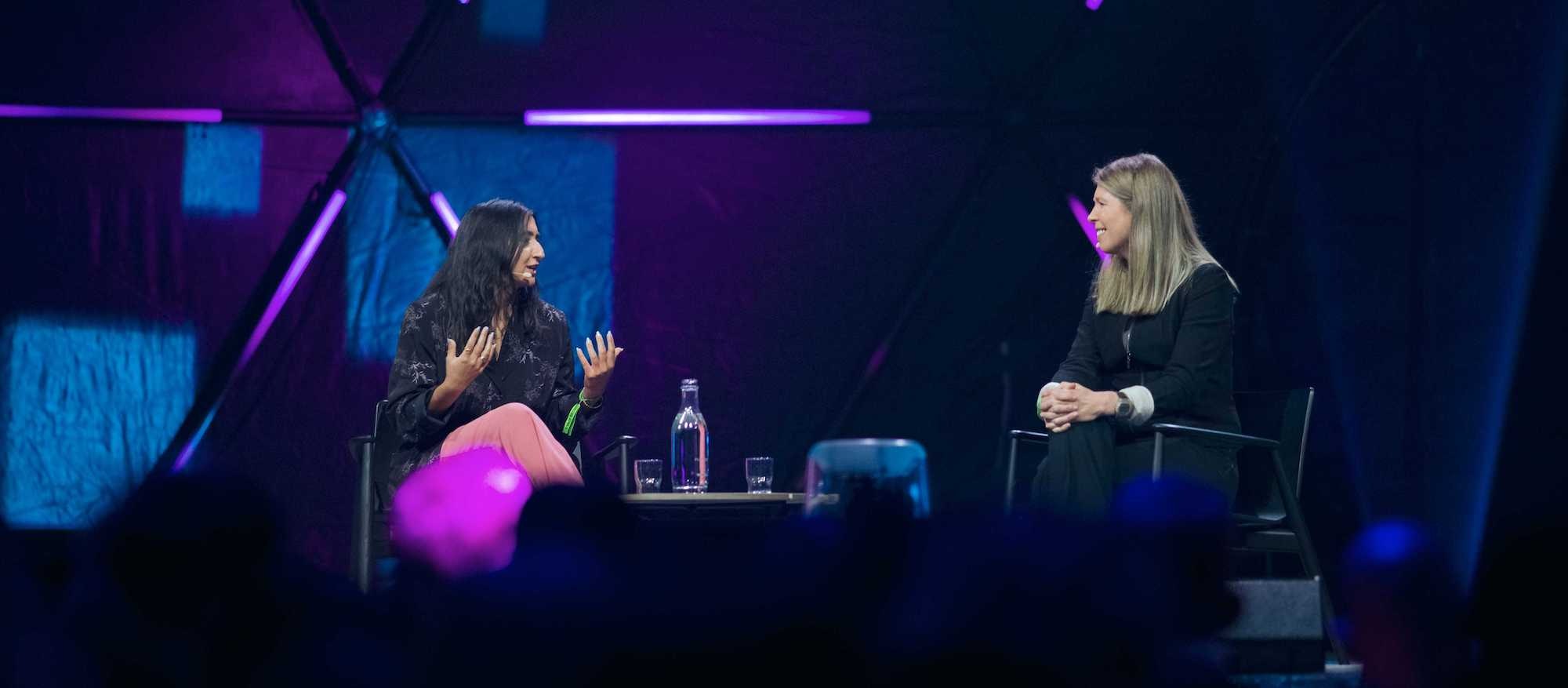 All the way back in 2018 I was a guinea pig for the first ever Sifted newsletter. It opened with "Forget funding rounds and big tech" and I've been a fan ever since — I can definitely say I loved Sifted before it was cool to love Sifted! 
My 2020 highlight was Amy asking if I wanted to interview some of the smartest operators in Europe to learn how they do "stuff". Erm, yes! As a founder and tech person, I constantly looked for non-US pieces that explained how companies were growing, who was behind them, what they did with investment money. Now, I get to co-create that content with Amy for the Startup Life newsletter.
A year down the line, I've picked the brains of some incredibly smart people. One of my favourite Q&As was with Kaarel Kotkas, CEO of identity verification startup Veriff — maybe because it was my first in-person interview for Startup Life after months of lockdown. Getting to break the story of Veriff's $100m raise from Tiger Global was also fun. A couple of other stand-out moments were chatting to Amina Aweis on how to make websites more accessible — a topic close to my heart — and interviewing Olivia Nottebohm, chief revenue officer at workplace app Notion, on the big stage at Slush. I have to admit though that some of my favourite newsletter moments have been the reviews. This one by Georgina Ustik, Sifted's head of content, is yet to be topped.
Connor Bilboe, editorial assistant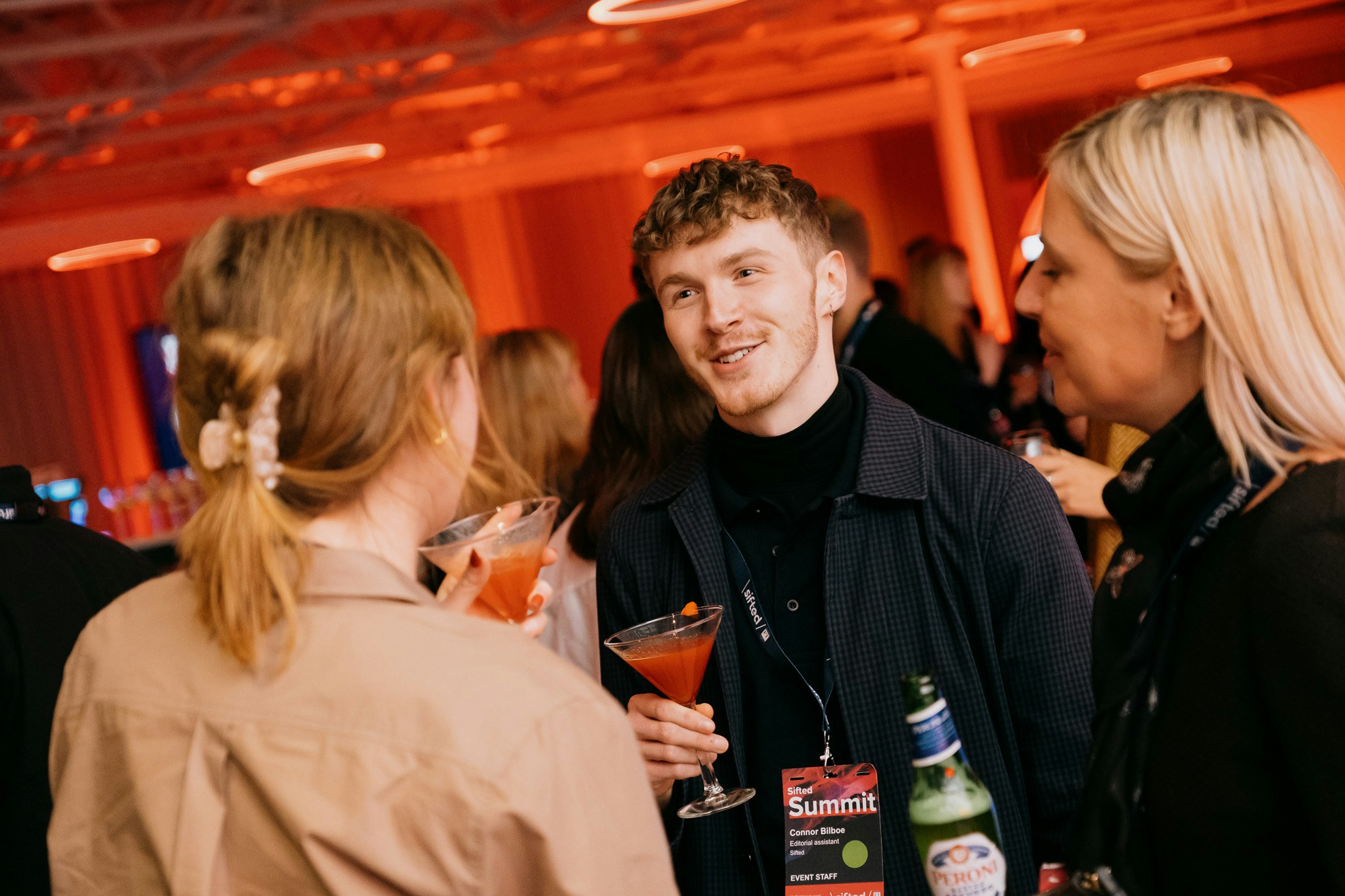 Spending a grand total of eight days in Sifted's old office before going into the first Covid lockdown in March 2020, I wasn't quite sure what to expect from life as a relatively new journalist going fully remote. Still, it didn't take away the thrill of getting into all sorts of conversations with interesting characters from all corners of European startup land.
One favourite piece of mine has to be my critical look at vertical farming — where crops are grown indoors in places like disused underground bunkers and shipping containers — and whether it can really feed the world at scale.
Other standout pieces include looking into the weird and wonderful ways startups are sucking CO2 out of the air, meeting the "father of British venture capital" and philanthropist Sir Ronald Cohen to talk about what VC is getting wrong and sinking my teeth into who's who and what's what in Europe's ever-evolving alternative meat market.
Kai Nicol-Schwarz, reporter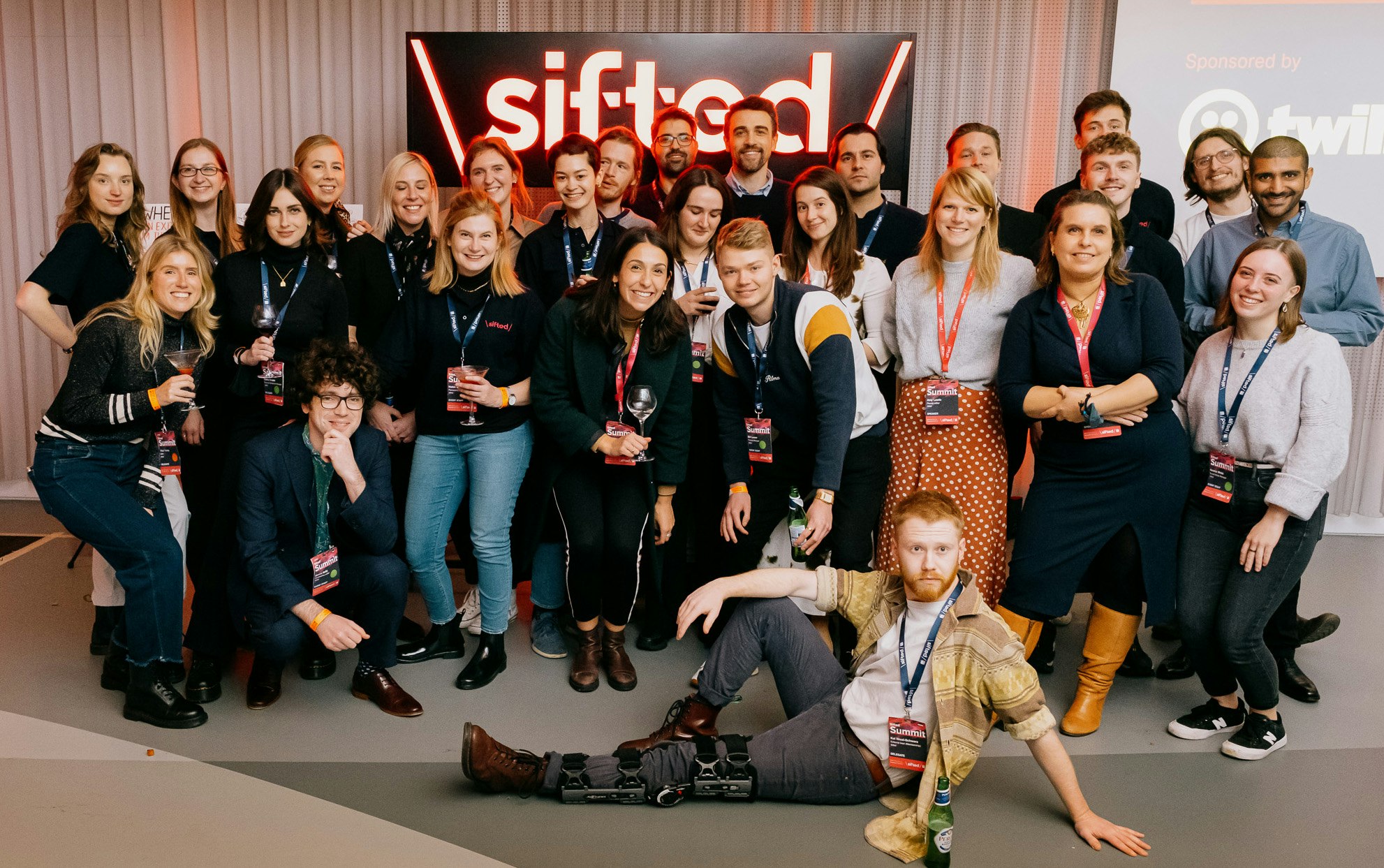 I joined Sifted just over a year ago (that's right, another Sifted birthday…) as part of Team Membership — handling any queries (maybe we've chatted?), understanding our audience and writing the occasional piece for editorial.
Over the past eight months or so I've gradually moved into reporting, getting stuck into the healthtech scene and a brand new (for Sifted, anyway) type of reporting: community journalism. If you missed it, check out the piece we wrote about Sifted readers' experiences of toxic workplaces — and keep your eyes peeled for more community journalism projects coming this year. 
And, of course, there's been a smorgasbord of fantastic articles penned by my colleagues over the past 12 months. I loved Tim's brunch with the founders of psychedelics startup Beckley Psytech, Miriam and Freya's investigative piece on Gorillas and the first (but hopefully not the last) Sifted oped about a drinking game. 
Freya Pratty, news reporter 
I joined Sifted at the end of 2020, working as our first generalist news reporter. I love a bit of snooping, so the pieces I've enjoyed most have been the ones where I've had the chance to dig deep into the inner workings of a company. There was Miriam and I's investigation into Gorillas; then there was my investigation into Travis Kalanick's secretive dark kitchen empire — a story which involved self-destructing messages and wandering around the Parisian suburbs in search of the kitchens. 
I've also particularly enjoyed the candid conversations where founders have opened up about their experiences of the industry with me. My conversation with Rachael Twumasi-Corson, founder of Afrocenchix, on racism within the fundraising process, sticks out to me — it felt like an important article to write and I was grateful to Rachael for sharing her experience with me.
I've now started to focus on sustainability and climate tech. I went to the COP climate conference in Glasgow last year — it got me excited about the contribution European tech can make to saving the planet, and eager to cover the industry as it evolves.
Sifted is a great place to grow as a reporter, and my colleagues are constantly bringing out stories I admire and learn from. Recently, I've enjoyed Maija's reporting on quantum and the metaverse (she has a knack of making something seemingly incomprehensible understandable), and I loved Tim and Miriam's recent dispatch from Madeira.
Tim Smith, Iberia correspondent 
I joined Sifted in October 2019 and, while I've always been interested in technology, I was pretty new to the world of venture capital and the startup ecosystem. After learning the difference between a Series A and B round and memorising some key startup vocab (learnings, bandwidth, runway etc), I quickly realised that there's a lot of good, honest entrepreneurial work going on in Iberia behind the jargon.
One of my first stories was a profile on Jeanologia, a Valencia-based family business that replaces the harmful chemical processes involved in "stone washing" denim with eco-friendly laser technology. The company now processes a third of the world's denim (that's right, a third) and it's a great example of how meaningful innovation doesn't have to come from the world's big startup "hubs". 
Apart from hearing from founders making meaningful change in the world, I've loved covering weird ways that CEOs try and motivate their colleagues. Whether it's replacing the "away day" with an "away month", taking colleagues off on psychedelic retreats or creating in-company shadow currencies for employees to reward each other with, startups seem to always find new, dystopian ways to command their staff's time.
I've also got to shout out Mimi Billing's amazing story on how Pablo Escobar's brother is suing Klarna, the whole team who worked on the Gorillas investigation, and Maija Palmer's wonderful portrait of a small Irish town that's been transformed by delivery drones.
Kit Gillet, CEE correspondent 
My first article for Sifted, way back in the Covid-free days of August 2019, was on the rapid growth of Romanian RPA giant UiPath, so it only seemed fitting that my last piece before relocating to London late last year (I'm still covering eastern Europe) was also on UiPath, this time a sitdown brunch with CEO and cofounder Daniel Dines in Bucharest. Both were fascinating pieces to write, and reminded me just how much the tech scene in the region had developed over the last few years.
The most enjoyable stories I've done have always been those where I actually got to head out and meet people face-to-face, to see their startup vision up close; I have fond memories of standing in a cavernous room in Prague where row upon row of Prusa Research 3D printers were busy making new versions of themselves, and thinking about a Terminator-like future where machines no longer need us.
It's also been a privilege to work with different members of the Sifted team on stories where we could combine our own regional or sector expertise, whether that was about ecommerce players showing Amazon how it should be done in eastern, central and northern Europe, European startups making cars faster and more sustainable than a Tesla, or more recently the future of spacetech. They've been a blast to work on.
In some ways trying to cover the tech scene in more than a dozen countries has been a challenge, but it's also afforded me a rare opportunity to watch exciting ecosystems grow in their own unique ways. I'm excited to see how things develop, both for the region and also for Sifted!