2022 wasn't smooth sailing for DACH startups, as VC funding took a nosedive and companies downsized teams to extend their runway. 
But 2023 is already looking brighter: funding into German startups was up 28% on Q4 2022 in the first three months of tis year. Investment into climate tech in particular is at an all time high: solar startup Enpal raised a €215m Series D in January and five of Germany's fastest-growing startups are in climate.
To map out what the future holds for the DACH ecosystem, Sifted assembled 300+ founders, operators and investors from all corners of the region. Our theme was tech reset — we heard raw stories of how founders and operators were faring in intimate roundtables, editorially moderated discussions and a "silent disco workshop igloo" (as described by our CEE reporter, Zosia). 
Here are some learnings from what went down: 
1/ Germany needs to cut the red tape 
Germany is a more attractive market for startups than the UK from an affordability point of view, said angel investor Georgie Smallwood: "Germany has created an environment where people feel like they can give something a go."  
However, regulation and red tape have held the country back from realising its full potential. "A lot of things just get blocked," said Vanessa Stock, chief people officer and cofounder of presentation software scaleup Pitch.
Noa Khamallah, founder of Don't Quit Ventures, adds that these challenges impact his investment strategy:  "When technology that impacts so many people at such great speed meets regulation and bureaucracy, it just doesn't work."
For Julie Hansen, CRO and US CEO of edtech unicorn Babbel, "the US is the easier place to do business", though it can take a while for companies to get settled there.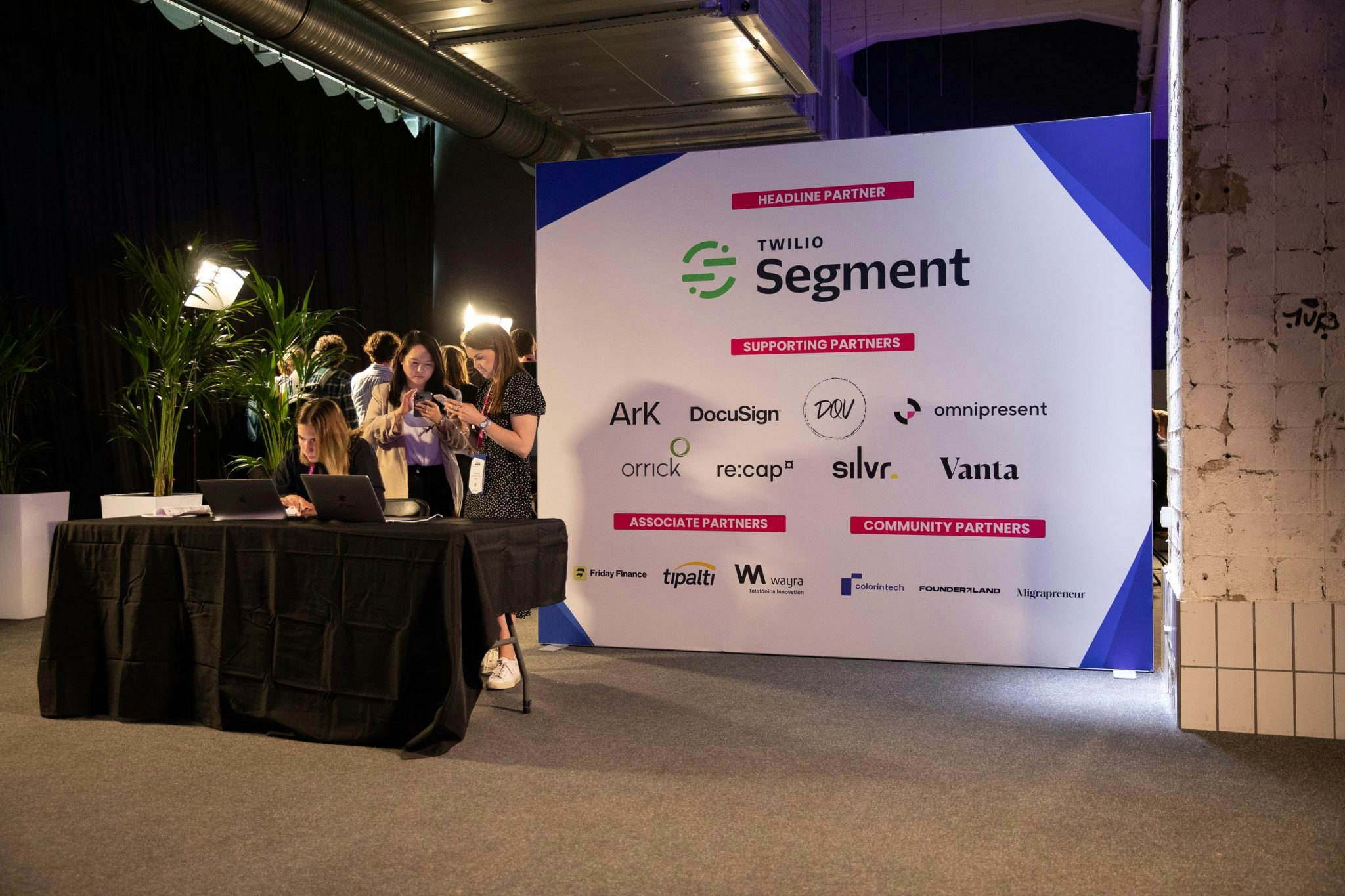 What steps should Germany take to increase its international standing? Tao Tao, CEO and cofounder of travel unicorn GetYourGuide, noted "the core thing that Germany is lacking is a talent strategy". His advice for the government: improve the virtual stock option tax regime to motivate employees to stay longer at startups and allow them to share in the wealth — Germany currently has the continent's worst set-up for stock options. 
With one in five new startups launched in Germany founded by migrants, Ana Álvarez, CEO and founder of Migrapreneur, a community of entrepreneurs and professionals, noted that these hurdles risk non-native founders choosing other countries.
2/ DACH does research well, but could commercialise it better 
DACH is home to leading research institutions such as Technical University Munich (TUM) and ETH Zurich — but taking a deeptech company to market can be tricky.
"There are very strong universities and very strong hubs on certain topics, but on the company side it's difficult to get state support for deep research," said Christoph Jenny, cofounder of Swiss foodtech startup Planted. 
The deeptech funding gap is a European-wide challenge, as Sifted learnt in Stockholm. Part of the problem? "Deeptech solutions don't fit into the classic VC case where you want to have your exit in seven to ten years — you might need 10, 15 or 20 years of research," said Christian Kroll, CEO of tree-planting search engine Ecosia and venture partner at climate tech fund World Fund. 
But the market correction could bring a brighter future: "It comes back to a more natural business development and with that, you have more sustainable financing opportunities," said Elisabeth Schrey, CEO of the Germany government's latest €1bn fund for climate and deeptech scaleups. 
What will the next era look like? "Too many VC funds are still making too much money with bullshit stuff, but this window is closing and the next era is new industries — climate being one of the most important ones," said Raffael Wohlgensinger, CEO and founder of Berlin-based biotech Formo. 
3/ VC has lost its charm — bootstrapping is hot
The rockstar culture of venture-backed unicorns is fading, so founders are exploring different paths to scale. 
Sabrina Spielberger, exited founder of Digidip, described a cultural shift prompted by tech layoffs: "Some [new] founders that used to work at big companies are now starting their own thing because they want to be in charge of their own destiny."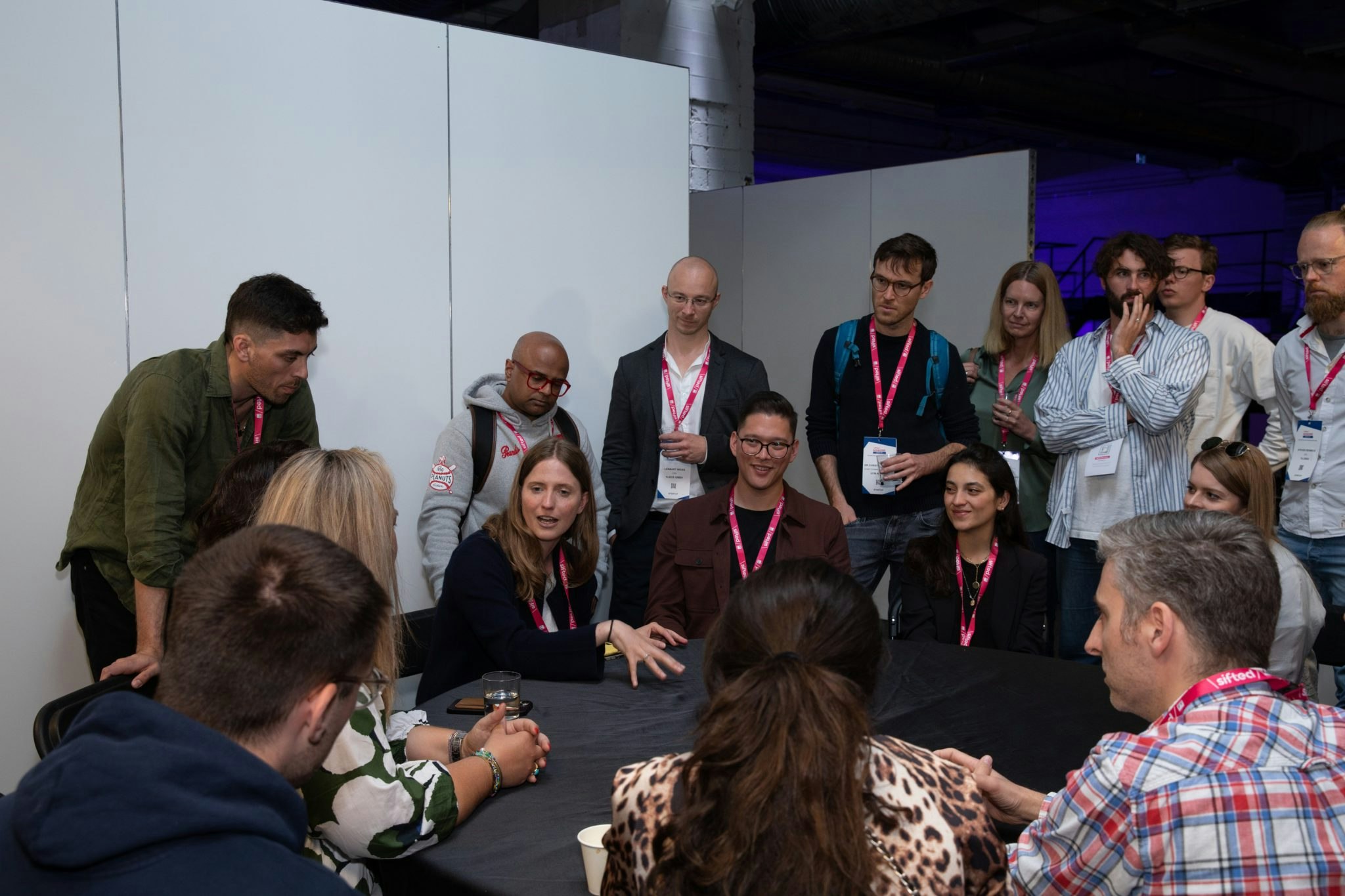 Bootstrapping doesn't necessarily equal slow growth. Mohannad Ali, CEO of Hotjar, described how he bootstrapped the SaaS startup to $40m ARR: "You can build venture scale businesses whilst being bootstrapped." 
"We never bootstrapped dogmatically, but always very pragmatically," said Kajetan von Armansperg, co-CEO and cofounder of employee enablement platform Leapsome, which bootstrapped to $10m ARR. Leapsome raised a $60m Series A round last year to finance US expansion and is currently opening an office in New York. 
However, not everything can be achieved on a shoestring. Ali said to do meaningful M&A, you need "a bank with a venture capital firm to finance the deal". 
4/ Growth isn't always good
The growth at all costs era has come to a close — and startups are firmly focused on making their business models sustainable. 
"To readjust to the new world, you need to look at the bottom line, as well as the top line," said Adrian Frenzel, former COO of speedy delivery giant Gorillas — recently acquired by Getir, in a deal that has seen both companies' valuations drop. 
What should founders focus on? "Growth control" was the advice shared by Henrik Landgren, cofounder of startup lender ArK Kapital: "Tie decision-making to customer behaviour, monetisation strategy, unit economics and keep track of how these trends affect future cash forecasts." 
Valuations have changed and this has created challenges for late-stage companies who raised their funding round at the peak of the old valuations, said re:cap CEO Paul Becker. 
However, the harder-to-raise landscape has some upsides: "There was a race to zero in terms of pricing your services when venture capital was freely available. Now that has stopped, and it's even reverting," said Erik Podzuweit, co-CEO and cofounder of German fintech unicorn Scalable Capital.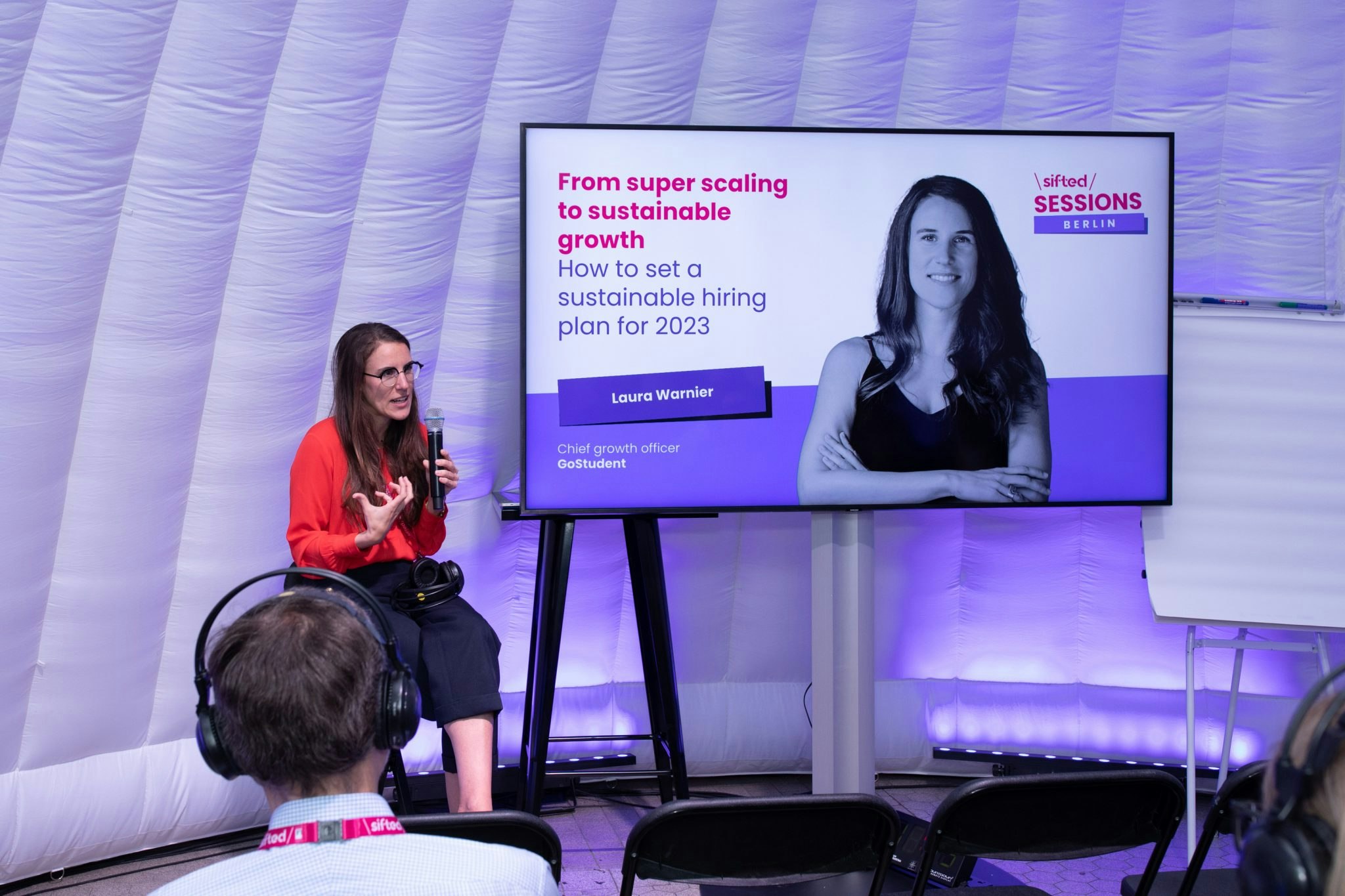 Sifted Sessions \ Berlin couldn't have happened without the support of our partners Twilio Segment, DocuSign, Vanta, re:cap, Ark Kapital, Orrick, Omnipresent, Silvr Finance GmbH, Don't Quit Ventures, Tipalti, Wayra Germany and Friday Finance. 
Sifted Sessions is a movement designed to spotlight and connect startup ecosystems across Europe — we've hosted events in Tallinn, Vienna and Stockholm. 
Sifted Summit will be back in Magazine London on October 4-5. Our theme is New Rules — we'll explore how startups are playing their cards in the current climate. Connect with over 3,000 founders, operators and investors at Magazine London. You can get your ticket here.