Estonia, the little country that packs a punch, is celebrated in tech circles for giving birth to unicorns like Skype, Wise and Bolt (and, more recently, customer experience platform Glia and ID verification company Veriff). 
Why are so many successful startups emerging from a small pocket of Europe? And can the unicorn paddock keep growing? 
Sifted hosted its first Sifted Session event in Tallinn to figure out the Estonian secret. We heard from founders, operators, investors and a former president, over drinks served by robots.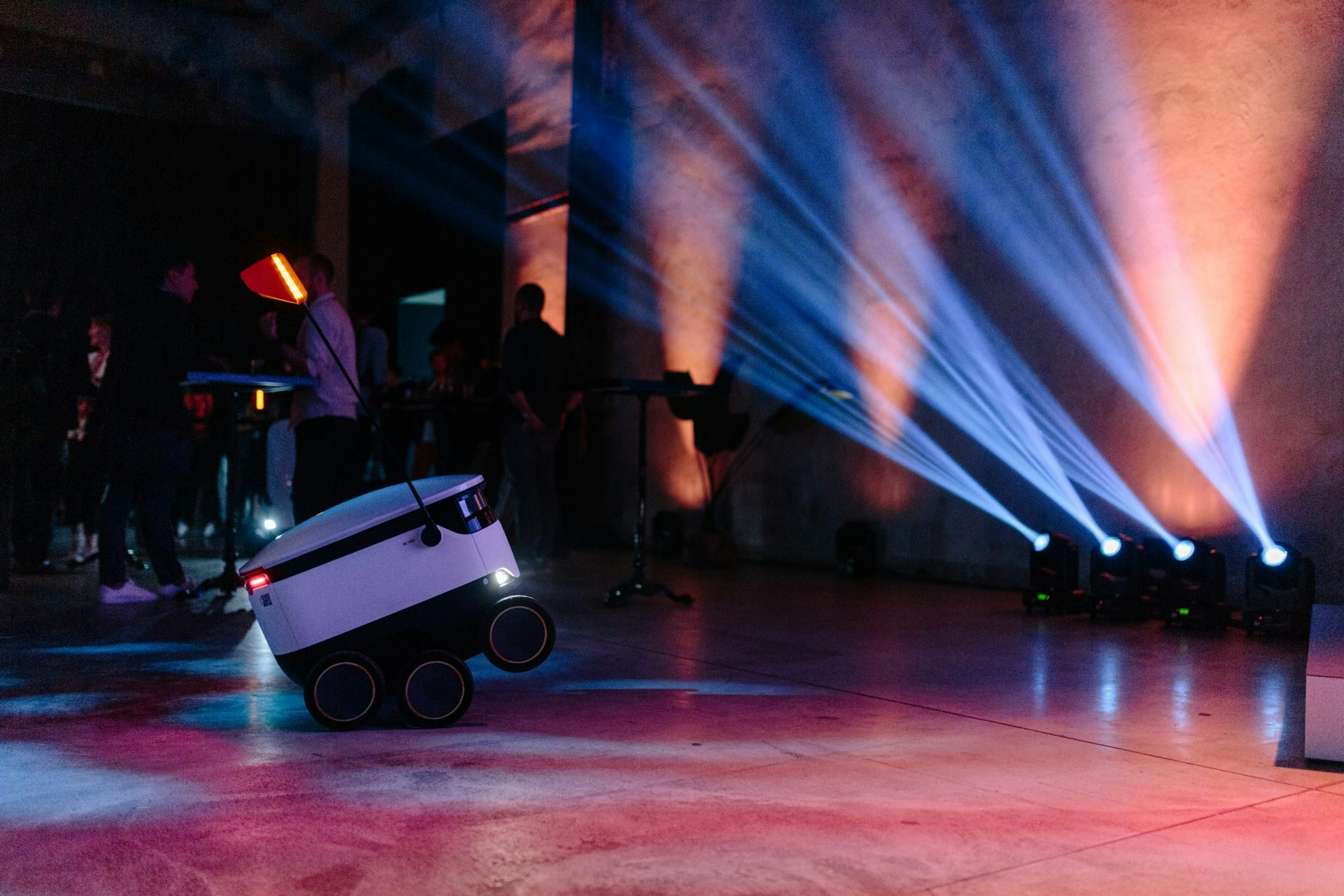 Here are some of our key takeaways from our panellists.
Invest in PR early
Good PR can help you with everything from employer branding to customer acquisition — and it's worth investing in early so you're prepared for when shit hits the fan… which it will, eventually. Veriff head of PR Karita Sall said it was vital to craft your narrative early on because "when something goes wrong, it's too late to fix it". 
In the early days, it makes sense to lean on your founders to tell your startup's story, but as you scale up you'll have to go to your bench. Karin Kase, head of PR at Bolt, explained that "if we wanted Markus Villig [Bolt founder] to do all the interviews, he'd have no time to do anything else". 
When it comes to training these spokespeople, there's a delicate balance between staying on message and ensuring what you say is spicy enough to catch journalists' attention.
Skeleton Technology's head of communications and policy Arnaud Castaignet said he advised spokespeople to be "open minded" in interviews. Kase said she prepared the team for "the toughest questions out there", while Sall ensured they were camera confident. 
Do you want to have a former Olympic athlete as a coach, or someone who's watched a lot of sports on

TV?
Find an investor who's had real skin in the game
Estonia's network effect — or the "Skype effect" — is a key driver of the tech scene's growth. Early successes have created a so-called flywheel,  which sees successful founders and early employees reinvest their time, money and energy into the next startup generation. 
Sten Tamkivi, cofounder of Teleport and a partner at investment vehicle Taveet+Sten, strongly believes that startup experience makes you a better investor. "Do you want to have a former Olympic athlete as a coach, or someone who's watched a lot of sports on TV?"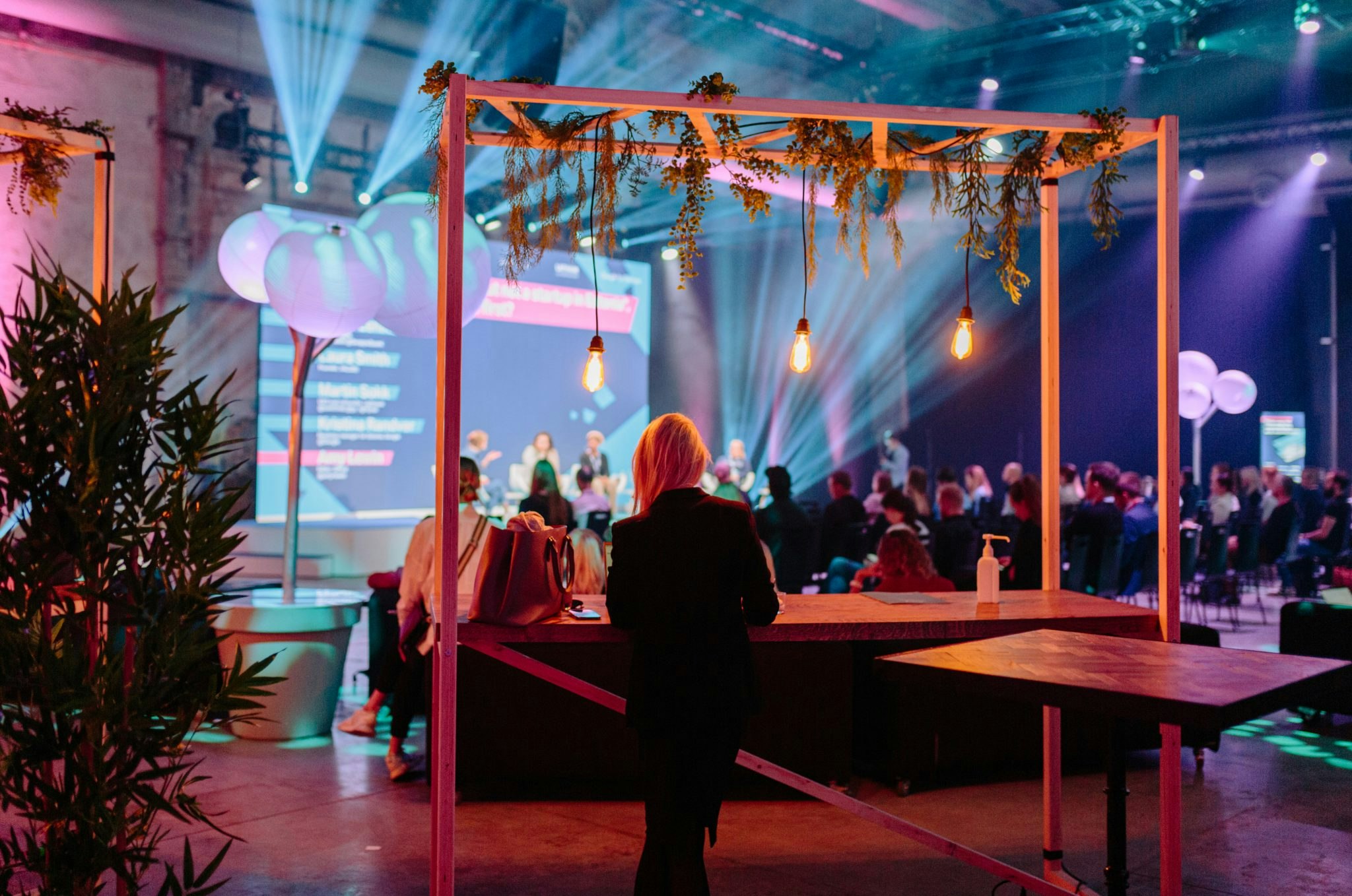 Mike Turner, partner at law firm Latham & Watkins, said: "An investor with founder experience is way more important to you at an early stage than just money." Once you're established, a more traditional investor can help you crack the numbers. 
The startup world is dominated by a certain type of founder and investor — which overwhelmingly tends to be white men. Nora Bavey, general partner at VC fund Unconventional Ventures, argued that VC tended not to back the best founders but the founders who fit the "Steve, Elon, Daniel, Jeff" mould. 
In a recent Sifted survey, more than two thirds of respondents said widening the investor pool would make the VC experience better for founders. 
IT in Estonia is as big as agriculture right

now
Grow — and give back
Startups are a small but growing economic engine for Estonia, accounting for 2-3% of the country's GDP. "IT in Estonia is as big as agriculture right now," noted former Estonian president Kersti Kaljulaid. 
But just having a lot of startups doesn't mean much if they're not building the kind of businesses the world really needs right now. "We need to understand how to use technology to create positive impact — for instance saving the planet from destruction," said Merit Valdsalu, founder of Single.earth, which is creating crypto tokens to reward landowners for protecting nature.  
Valdsalu is part of Estonia's emerging wave of purpose-driven startups, tackling macro issues such as climate change, immigration and sustainability.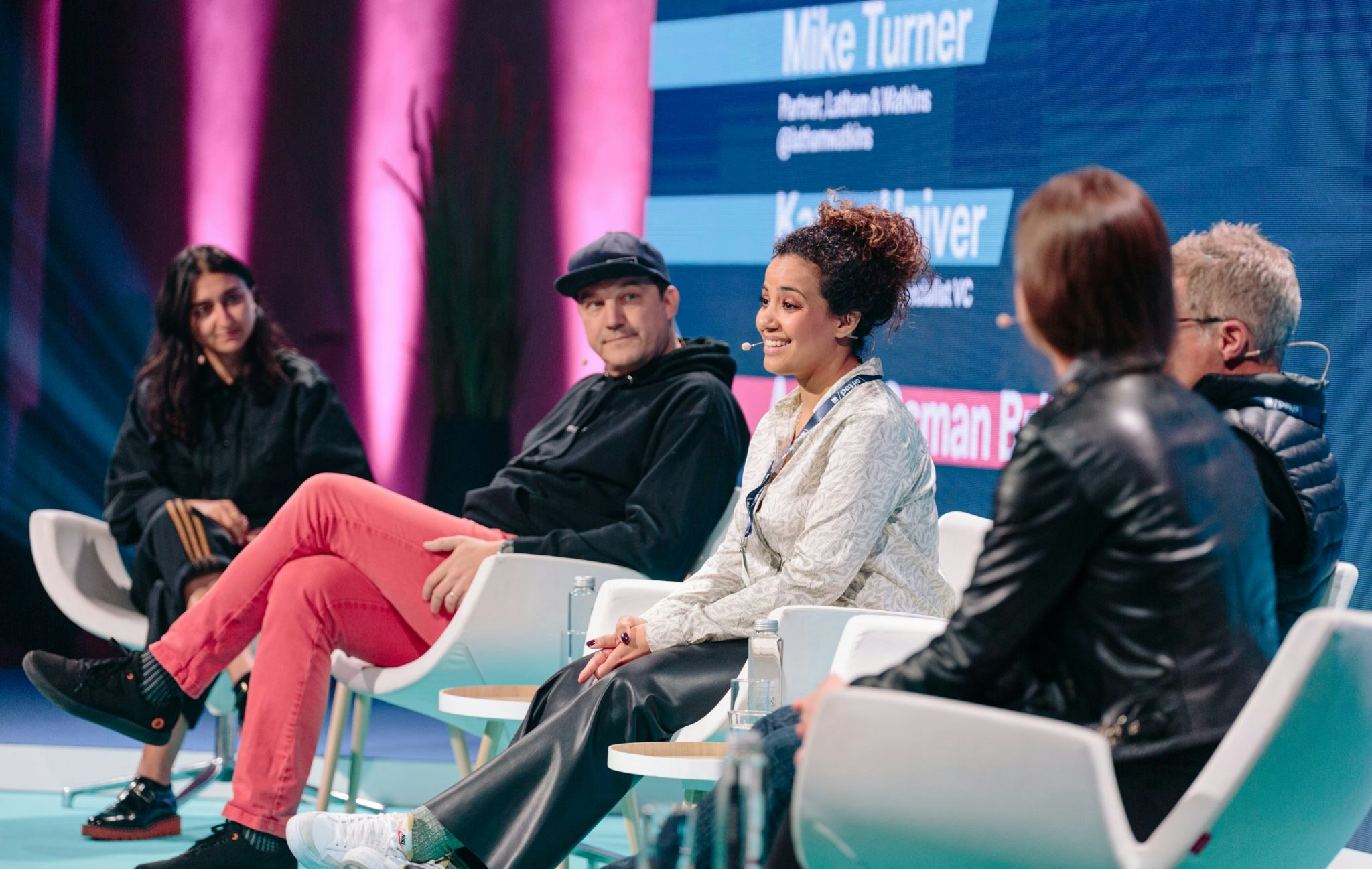 Triin Hertmann, founder of sustainable investment platform Grünfin and an early employee at Skype and Wise, noted that this "giving back" ethos has driven much of the country's startup success so far. "Every person asks where can I put my money, time, resources and effort that would be bigger than myself?"
Most recently, this was demonstrated in the way Estonia's tech community rallied behind Ukrainians. Estonian startup hub Lift99 offered up office space to refugees, accelerator Startup Wise Guys lined up jobs, and talent relocation startup Jobbatical supported immigration. 
Think global from day one
The whole of Estonia has a population of 1.3m — smaller than Berlin or Barcelona. Emma Lehikoinen, COO of refurbished electronic marketplace Swappie, said coming from a smaller hub like Tallinn or Helsinki is a superpower because you need to think about international expansion as soon as you start.
Well thought-out expansion plans will impress investors, but moving into different markets is as much about building relationships from the ground up as following frameworks from HQ. 
"The importance of having people on your product, design and marketing teams who know the culture cannot be overemphasised," said Laura Smith, founder of VALIDEI, a consultancy that advises on diversity, equity and inclusion.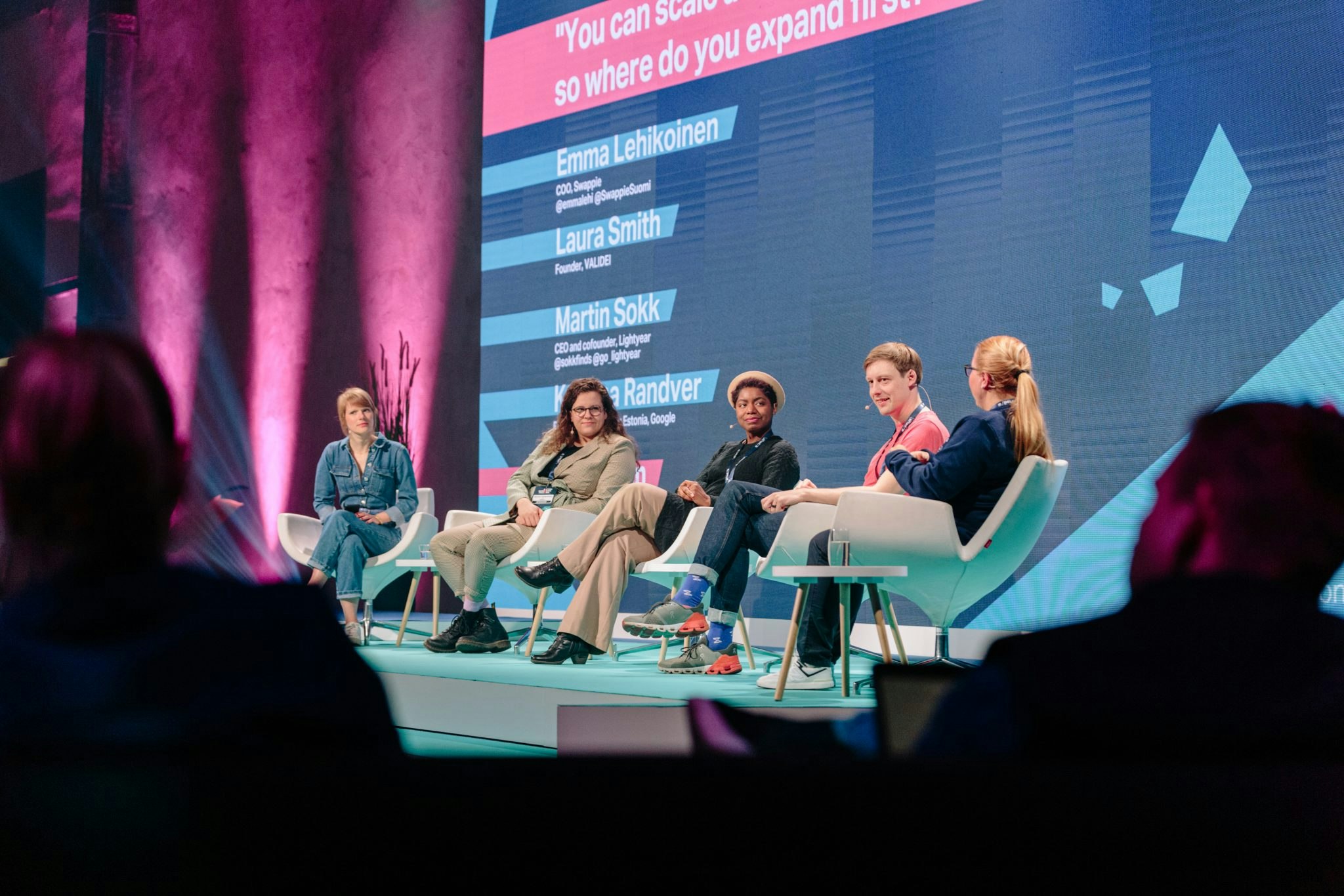 It is possible to expand too fast, said Lehikoinen: "If you spread yourself too thin, you can get false negatives." However, testing a product in multiple markets can help inform where to do a capital-intensive commercial drive. 
Martin Sokk, founder of investment platform Lightyear, which is live in 28 countries, added that "it makes sense to launch in a country to learn more, but you should only do a big push when the product is really good".
Tech is taking over sales — but humans needn't despair
We heard a lot around product-led growth and tech taking over sales. Sifted Startup Life reporter Anisah Osman Britton asked: are sales teams a dying breed? 
Edith Väli, chief sales and marketing officer at Cleveron, put us straight: when your product requires a high-level decision, an email won't do, she said. Similarly, Pipedrive's chief people and culture officer Tanya Channing noted that while tech will continue to play a bigger role in sales, there's always the need for a human touch. 
Seek out salespeople who can tell the story, believe in the mission and understand the product, as opposed to a "sell sell sell" mentality, was the advice we heard. Glia's director of people, Kätlin Lepp, stressed that salespeople — although the way they work is a bit different — need to have the same values as the rest of the company.
Want to join us on tour?
Sifted Sessions Tallinn couldn't have happened without the support of our partners Google for Startups, Invest Estonia, Latham & Watkins, META, Microsoft for Startups and Veriff. 
But there's still much more to come. We're heading to Vienna on June 2 and London on October 5-6. Plus, Sifted Members get discounted tickets. (Not yet a member? Use code TALLINN2022 for a whopping 30% off).
We'll be announcing plenty more soon, so sign up for our newsletters, follow us on Twitter or LinkedIn and continue to read Sifted.eu for the latest on European startups.
Keen for us to host a Sifted Sessions in your city next year? Write to events@sifted.eu. Sophie Rowe is conference producer at Sifted