The Nordics are known for punching above their weight when it comes to tech, having given rise to many global successes. 
Sifted ventured to Stockholm — in the midst of a snowstorm — to unpack the driving forces behind Nordic startup success stories, including the region's poster children Klarna, Kahoot! and Kry. 
Here are the top takeaways: 
1/ Dream big — but be honest with where you are at 
All founders have to fake it 'til they make it to an extent — but the line can get blurry. But where do you draw the line between bold ambition and bullshit? 
Linnéa Kornehed Falck, cofounder of autonomous freight startup Einride, pointed to the importance of differentiating where you're at with where you want to be: "As a founder, you have an ambition to do something big — but in the case of Elizabeth Holmes, Theranos stated they actually had something they didn't have. Wording matters". 
2/ ESG can only ever be a starting point for sustainability, if that 
Climate-focused Nordic founders and investors aren't shy about their views on greenwashing. So we just scrap the term ESG?  
Lindsey Higgins, head of climate insights at Swedish VC firm Pale Blue Dot, noted that ESG can be a "helpful starting point" for some companies, although it should never be considered an "all-knowing framework on how to do good".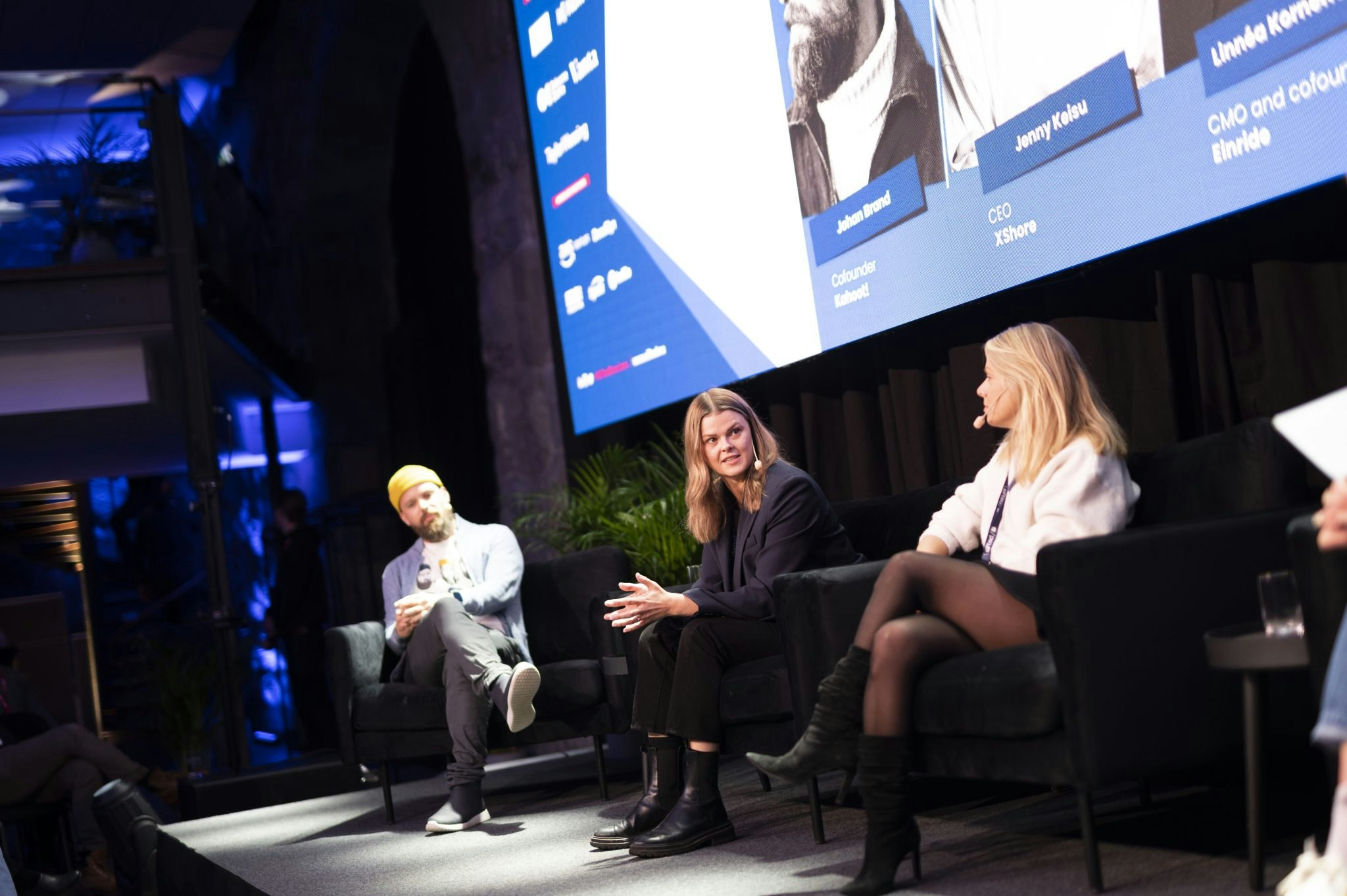 Marta Sjögren, a former investor turned climate entrepreneur, took a harder line: "I think ESG needs to disappear." Sjögren added that there should be limitations on carbon offsetting schemes: "Companies that emit as a business model should not be able to offset their own emissions." 
3/ The next Nordic gamechangers are hibernating in hardware
It's well documented that investors in the US are more hardware friendly, but founders said European VCs needed to embrace hardware and emerging tech to combat climate change. 
"A lot of people shy away from hardware — but if we want to decarbonise the world, we can't do it by software," said Jenny Keisu, CEO of X Shore, a startup that wants to become the "Tesla of boats".
Fredrik Åkerman, founder of Volta Greentech, said: "A lot of solutions to big problems just haven't been commercialised yet." For example, he touched on the story behind his startup, whose mission is to battle global warming by making cows fart less by adding seaweed to their food: "I read about our solution on Reddit when I was in school and another research group in Australia made the original discovery."
But the tide may be turning, with the climate emergency also prompting unprecedented investment into the sector. "Climate is getting butchered a lot less than software" amid the tech slowdown, said Sjögren. 
4/ The rules are different — so get creative with where you slash spend
European startups are going through a tumultuous period. So how can capital-intensive scaleups find their path to profitability? 
Sebastian Siemiatkowski, founder of Swedish buy now, pay later giant Klarna, recalled some words of wisdom from Spotify founder Daniel Ek: "You can only be in growth mode or efficiency mode." Siemiatkowski said his focus — at least for now — is firmly on efficiency.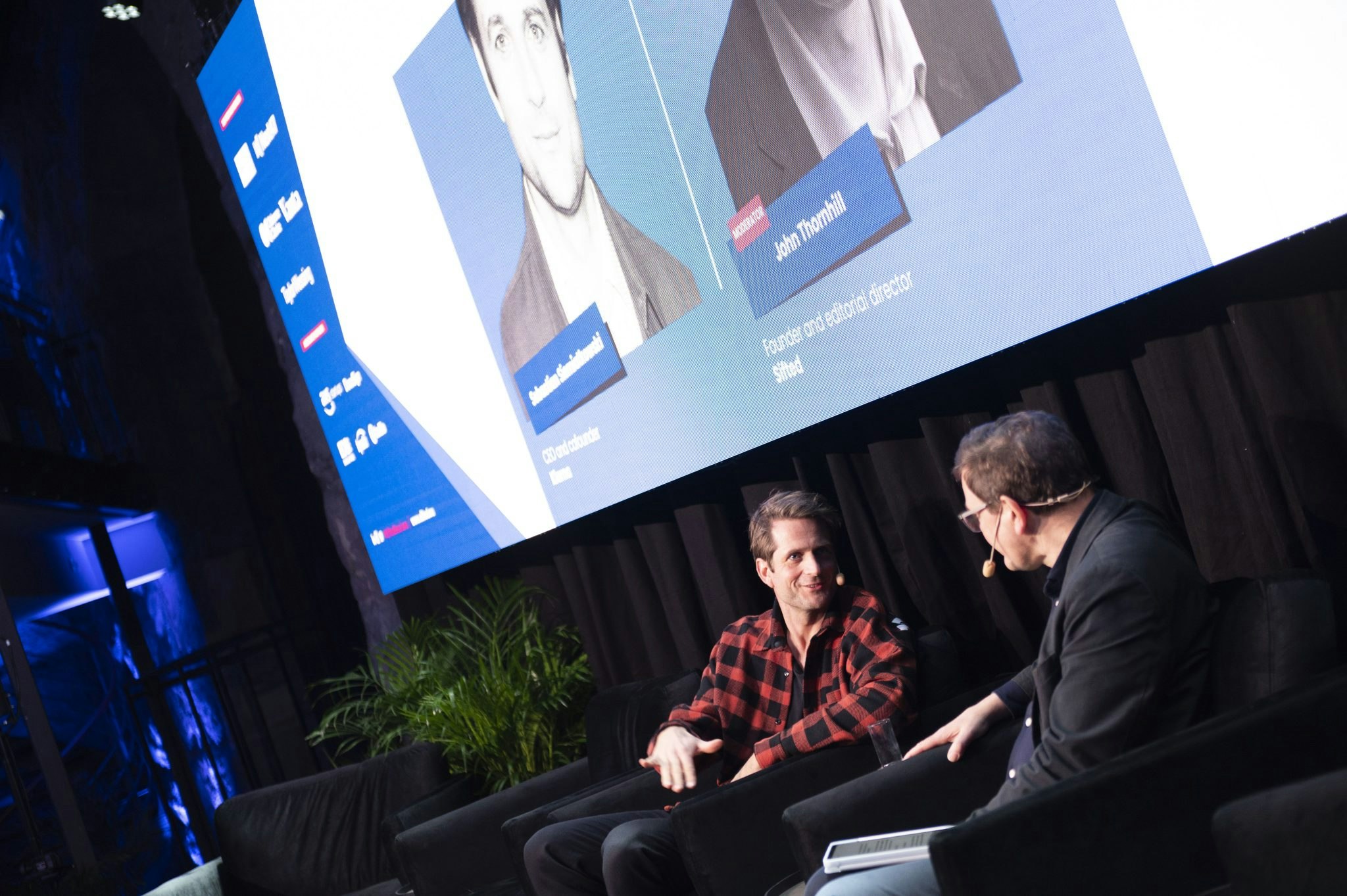 Klarna made two rounds of job cuts in 2022, but Siemiatkowski isn't worried about staff exiting the company because of current challenges: "I always think of it as a party. Some people see an empty dance floor, say this sucks and go elsewhere — but there are other people who see a free dance floor and start the party. We want to attract people excited by the challenge."
Indra Sharma, an early-stage investor at Peak, commented on a shift in investor sentiment: "Previously if you raised a large amount of capital, you were perceived as the queen of the world. The new queens of the world are those who didn't raise loads of money and learnt how to deploy it well." 
What will play out over the next year? Magda Lukaszewicz, principal at Balderton Capital, forecasts "some mergers and also some funerals as well". 
5/ Even disruptors don't break every rule 
Is "move fast and break things" still the startup approach to scaling? Founders say it can vary based on industry and the presence of big incumbents. 
Oscar Höglund, CEO and cofounder of Epidemic Sound, said: "When it comes to regulation, you either make it, break it or take it." Epidemic Sound's strategy was to "make it"— by flying out to Brussels and creating a dialogue with lawmakers.
Daniel Lindén, chief product officer and cofounder at Tibber, which raised $65m in 2020 to take on the European energy "dinosaurs" noted: "We wanted to break something… we wanted to paint a little bit outside of the numbers, to push the boundaries." But Tibber's strategy was not to go in all guns blazing — they worked collaboratively with regulators, to constructively challenge the current systems in place. 
Juliet Bauer, chief growth officer at Kry, reinforced the importance of "investing in trust and relationships with regulators''. Bauer, formerly chief digital officer for NHS England, added that incumbents such as the NHS can be innovative, but startups should "understand the speed [of innovation] may be different."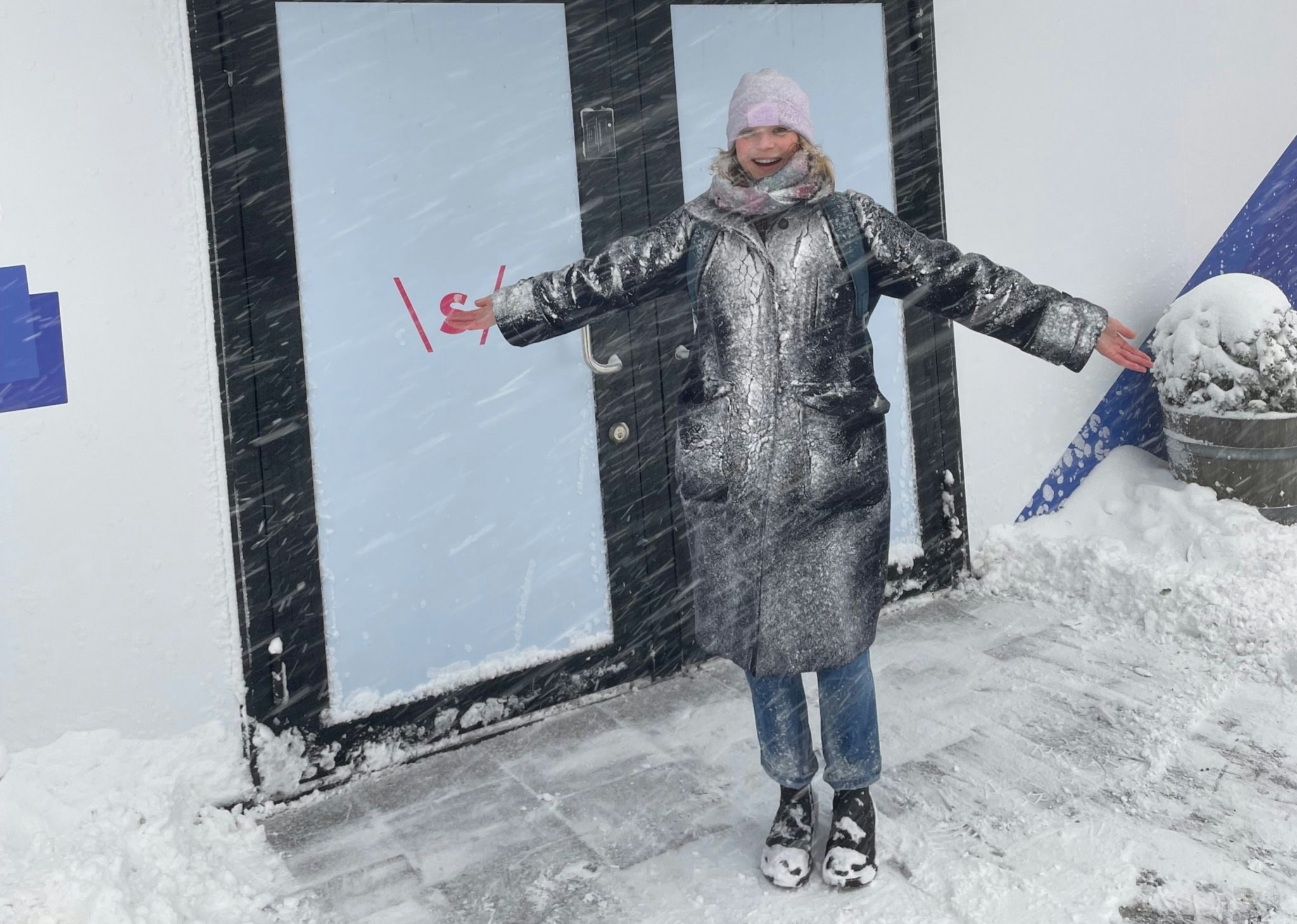 Want to join us on tour? 
Sifted Sessions \ Stockholm couldn't have happened without the support of our partners NATO, Next47, Vanta, Osborne Clarke, Tipalti, TaylorWessing, DocuSign, EDB Singapore, Twilio and AWS startups. 
Sifted Sessions is a movement designed to spotlight and connect startup ecosystems across Europe — our next edition will take place in Berlin on 25th May. 
Keen for us to host a Sifted Sessions in your city next year? Write to events@sifted.eu