Sifted does proper reporting on startup Europe.
But what does that mean? Our mission is to do old fashioned journalism, which means building contacts, digging up the real story and explaining the tech and startup world to our readers.
But we also receive hundreds of story pitches every day, some of which are amazing but others are, well, not quite for us.
Advertisement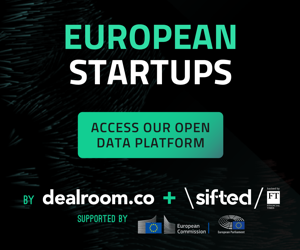 So if you want us to write about your company, report, founder or initiative, here is what the Sifted editorial team likes to write about and how to pitch to them.
Types of stories we write
Features
We write 800-1200 word features on trends in the world of European tech startups. These typically talk about a few different companies and/or people and include some outside voices (such as investors, advisors, industry experts and consultants) to give a different perspective.
These can cover specific sub-sectors — like this piece on the jump in sales for at-home fertility tech — or ways of doing business — like this piece on revenue-based startup financing — or cultural movements — like the rise of coaching for founders.
Interviews
We do interviews with people in the European startup ecosystem who we believe our readers should know about. Sometimes these people are already well-known — heads of big communities, respected investors and founders, even presidents and relationship therapists — but we are most interested in the lesser-known people who are making a big impact in their community or sector. We want to interview people who are a big deal, but not always in the conventional sense.
Data stories and lists
Our readers love a good list or an intriguing data story. We curate lists that we think will be useful — like this on Spain's top women investors or this on the startups still hiring through Covid-19. We also enjoy giving our take on reports and surveys about the ecosystem — like this survey on the impact of the pandemic on startups and this study on the speed of banking apps.
We also include links to reports and surveys in our 3x a week newsletter. Share these with our deputy editor Amy Lewin ([email protected]), our editor Michael Stothard ([email protected]) or our editorial assistant Connor Bilboe ([email protected]) who write the newsletter.
Investigations
We are proud that in our short time we have already done some investigative reporting holding power to account  — see here and here. If you have a story to tell about nefarious goings-on at your startup (e.g bullying or harassment, unfair hiring or firing practices, or toxic culture) or about your experience as a founder (e.g with untrustworthy investors or incompetent accelerators) — or anything else — please contact any of the reporters or Sifted's editor Michael Stothard ([email protected]). We are all experienced journalists and, of course, never reveal our sources. 
News
We always thought that there was too much commoditised funding news in startup reporting. We were never convinced that "X company has raised X money to do X" was really what people wanted to read. Having said that, we do write a fair bit of news and we do write some fundraising news.
The best news stories are our own scoops, obviously. We are proud of stories like this, which showed that N26 had a run-in with the UK regulators in the weeks before it left the country. But we also write stories based on notable events (e.g Monzo getting a new CEO) or startup announcements that we think speaks to a bigger issue or area we have been covering.
For example, recently we wrote about Alpian raising a $12m Series A because, while it was based on a funding announcement, we saw it as a way into a story about how the elite wealth management industry is being challenged by new digital startups. The press release was the raise, but the story was the bigger trend.
Send news — and ideally exclusive news — to the sector reporters or to [email protected] It's also worth copying in deputy editor Amy Lewin ([email protected]) who edits our newsletter as she might include it in there.
Note: We are a small team. If you want us to write about your announcement, the longer warning you give us the better. We definitely like getting a heads up about upcoming funding under embargo and organising interviews ahead of time.
Opinion Pieces
We love getting pitched ideas for opinion pieces which take a slightly controversial or unusual view on an element of the European startup world.
Please read this article to find out how to do this and what we are looking for. Pitch ideas (but not pre-written pieces, please) to deputy editor Amy Lewin ([email protected]) who commissions these pieces.
Topics we are most interested in
Fintech
No doubt about it, financial services startups are some of the most exciting in Europe. Companies such as N26, Revolut and TransferWise have already gone a long way to reshaping the way we bank. There is now a new generation of startups digitising all aspects of finance, such as trading and wealth management, with some founders launching banks that are not banks at all. 
We have a full-time fintech reporter, Isabel Woodford ([email protected]), who is keen to hear your ideas. See some recent stories here and here. More under Isabel's byline here.
Venture Capital
Like it or not, the VC industry is hugely important to European startups and tech, cutting across all sectors. We write about the big and small funds, how they operate, the trends they are seeing and what they are betting on. We try to stop our site being flooded by the musings of VCs (they do like to muse) but we do like to hear — and challenge — their opinions. 
Deputy editor Amy Lewin ([email protected]) is the main point of contact (but it's also worth getting in touch with our local reporters too, see below). See some recent stories here and here. 
Healthtech
Startups such as Kry, Alan, Clue, Doctolib and Docplanner are reshaping the European healthcare sector — and have the potential to have huge, literally life-changing impact. Healthtech is one of the biggest European sectors in terms of investment (after fintech and enterprise software) and has seen an enormous boom as a result of Covid-19 so we are excited about the sector and want to cover it in depth. 
Pitch ideas to our Nordics correspondent Mimi Billing ([email protected]). See some recent stories here and here.
Deeptech & AI
The deeptech sector — novel technologies that offer significant advances over those currently in use — is attracting huge interest. Leading companies in the sector have real potential to become world leaders, and there is big money going into them. We're interested in futuristic tech being built today like flying cars, delivery robots and insect farms, and big complex topics like quantum computing and artificial intelligence.
This is covered by our Paris reporter Marie Mawad ([email protected]) and our London-based reporter Maija Palmer ([email protected]). See some recent stories here and here. 
Corporate Innovation
Corporates invested $57bn last year into startups, as well as funding countless accelerators and partnership programmes. For many startups, their relationship with big companies is crucial, while corporates are increasingly realising that they have a lot to learn from startups too. 
We find that all fascinating, and we are looking especially for interesting hands-on case studies, as well as research and data. Our innovation editor Maija Palmer ([email protected]) has a (great) newsletter dedicated to it called Future Proof. See some recent stories here and here. 
Startup Life
Beyond specific industries, we're also intrigued by what goes on behind the scenes at fast-growing businesses. We write about cultural issues around startups, like diversity in tech, mental health and company culture. And we look into the nuts-and-bolts of growing a business — hiring, fundraising, scaling, pivoting, co-working — and share practical advice, from pitch deck tips to remote mentoring tips. 
This is covered by all our journalists. See some recent stories here, here and here. Often we cover this topic through opinion pieces from founders and investors. 
European ecosystems
We also write about local ecosystems. We have a team of reporters across the continent who cover stories from their regions as well as writing stories about all the topics above.
France: Marie Mawad ([email protected]) in Paris
Eastern Europe: Kit Gillet ([email protected]) in Bucharest
Spain and Portugal: Tim Smith ([email protected]) in Barcelona
The Nordics: Mimi Billing ([email protected]) in Stockholm 
Germany and Switzerland: We are on the look-out for a new part-time reporter. If it's you, please get in touch.
Policy
Finally, we keep a close eye on how national and local governments, as well as European institutions like the Commission, are addressing the specific needs of startups. We also monitor how entrepreneurs are teaming up and getting organised to make their views heard by policymakers around Europe. For instance, we closely analysed the ins and outs of the UK Future Fund, and interviewed France's state-backed investment arm about why the country is bailing out its startups. 
This is covered by all our journalists. You can send pitches to our Paris reporter Marie Mawad ([email protected].eu). We also cover this topic through opinion pieces from founders, investors and others, like this piece for example. 
This piece was last updated on 9 September 2020.