At a small laboratory in Stockholm, Mattias Bernow is working on something of a modern miracle.
He's making stem cells — lots of them — to treat everything from cardiovascular disease to cancer, Type 1 diabetes to Alzheimer's and Parkinson's to Covid.
"It's like medicine — with AI," says Bernow, who's changed into a white coat and clogs for a tour of the lab. Stem cells infused intravenously or injected into the relevant tissue will first listen to the signals from the body and then decide on what action is needed for that specific patient — for instance, someone suffering from heart disease could have cells injected into the heart muscle and the new cells would then contribute to repairing it.
"These advanced cell therapies have the potential to become for chronic diseases what antibiotics were for infectious diseases," he says.
The catch? It's extremely hard to get hold of good-quality stem cells — and they're very expensive.
But startups like the one Bernow runs are trying to change that.
Stem cells for the masses
Bernow is CEO of Cellcolabs, a stem cell startup founded in 2021 by Katarina Le Blanc, a professor of clinical stem cell research at the Karolinska Institute in Stockholm, the impact foundation Norrsken and Per Båtelson, a serial healthtech entrepreneur.
By producing stem cells on an industrial scale, Cellcolabs wants to bring down the price of cutting-edge cell therapies. It's a complex task; stem cells need to be transplanted from patients, frozen, managed and then prepared for the next patient.
The hope is to make the treatments affordable for the middle classes and to enable large clinical trials that could lead to the more wide-spread and accepted use of stem cells in everyday medical care.
"If you are a National Hockey League professional or a movie star, you can already afford to get a cell therapy treatment in Mexico, the Bahamas or Panama but it will cost tens of thousands of euros," he says.
"The goal is that the middle classes, wherever they are in the world, should be able to afford it out of pocket."
In the lab, made up of half a dozen shiny rooms, Cellcolabs hopes to be able to produce 1,000-2,000 high-quality batches of cells a year with the help of 10-15 young, healthy bone marrow donors.
The process involves collecting 50ml of bone marrow from unpaid donors and then singling out the stem cells to store in small containers, where they're multiplied many times over. The batches are then quality controlled before they undergo a controlled cryopreservation — first freezing the cells from a few degrees below freezing, and then down to just shy of minus 200C right before they're ready to ship.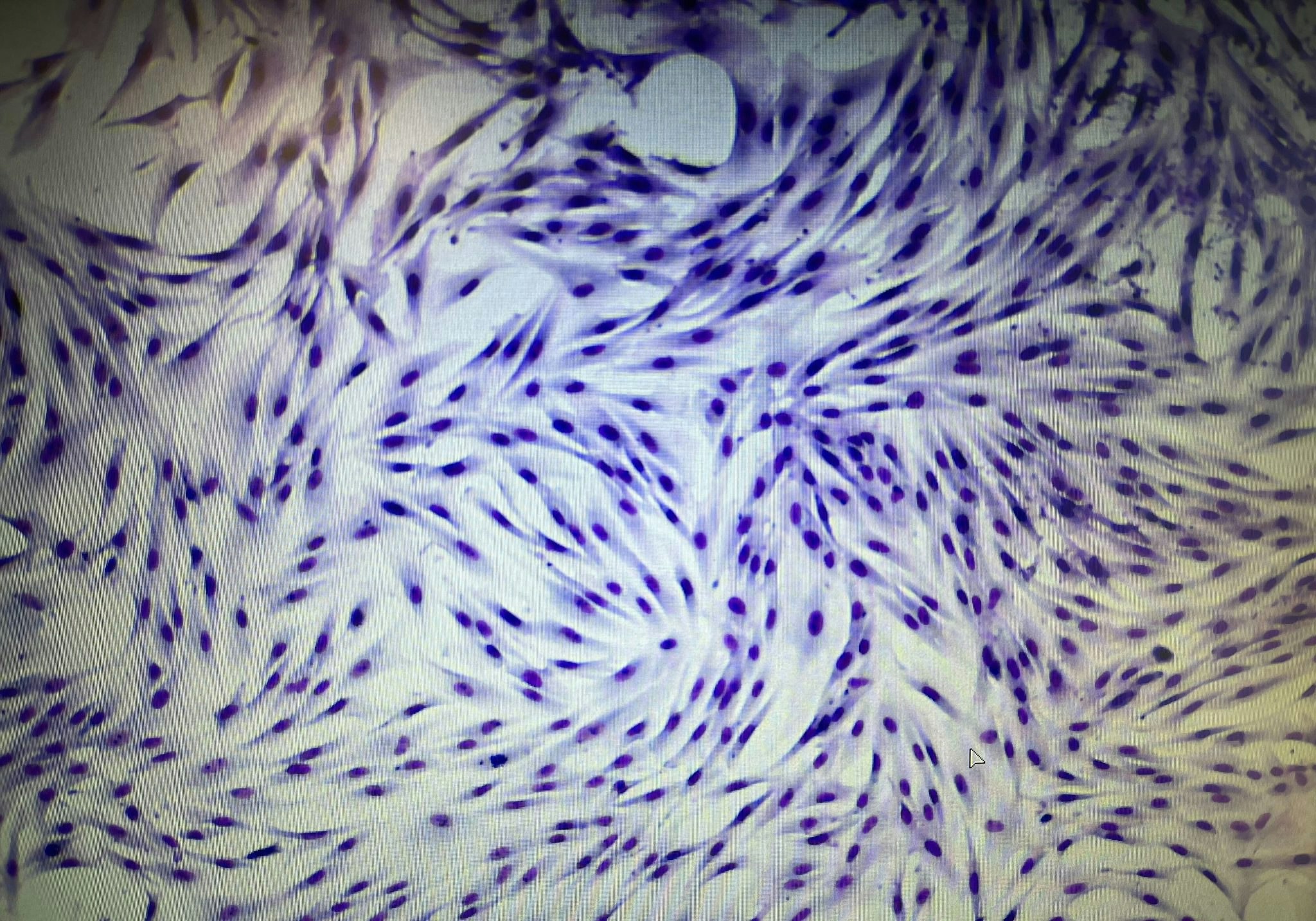 Cellcolabs is running its own clinical trials in Abu Dhabi for knee osteoarthritis and age-related fragility, and soon in the Bahamas for sports injuries and prevention against age-related diseases.
But it also has customers using the cells in areas such as basic research or developing medicines, including for neurodegenerative diseases. By pushing down the price of stem cells and making them more readily available for research, Bernow believes it will speed up the timeframe in which they could be more commonly used to treat patients.
The startup recently raised a €4m seed round from the Norrsken Foundation and various angel investors, including Kry cofounder Johannes Schildt and Voi's cofounder Fredrik Hjelm.
Manufacturing millions of high-quality cells
French startup TreeFrog Therapeutics is also working on cell manufacturing — although it's producing them in bioreactors.
TreeFrog started off as a regenerative medicine company focusing on induced pluripotent stem cells — cells taken from the skin or blood and artificially reprogrammed into an embryonic-like state that makes it possible to develop them into any type of human cell needed for therapeutic purposes. These can then be prodded into becoming cells to treat diabetes, blood cells for leukaemia patients or neurons to treat neurological disorders.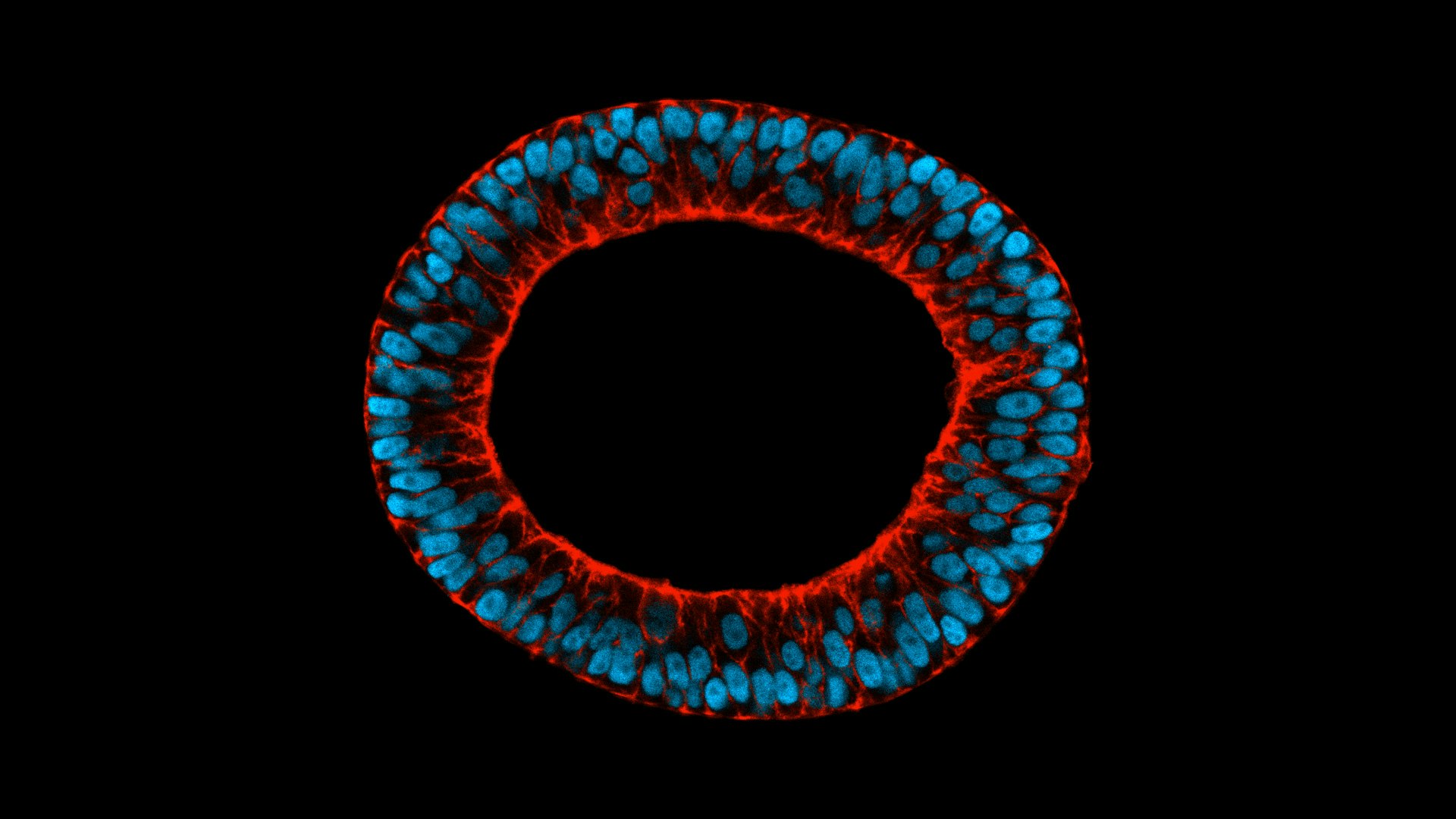 But it ran up against the problem many cell manufacturers are struggling with: cells are living things and therefore very fragile. A bioreactor producing lots of cells can also damage many of cells in the process.
TreeFrog's solution is to coat cells with a biomimetic shell, similar to a hydrogel, which enables it to produce large quantities of any kind of cell without any impact on quality.
The company, which raised $75m in September 2021 to make its technology more robust, is working with a few partners to develop cell therapies in-house, rather than selling its cells to research facilities like Cellcolabs. One of those partnerships is with a Japanese company, helping them encapsulate NK cells (also called killer cells, used to treat cancer).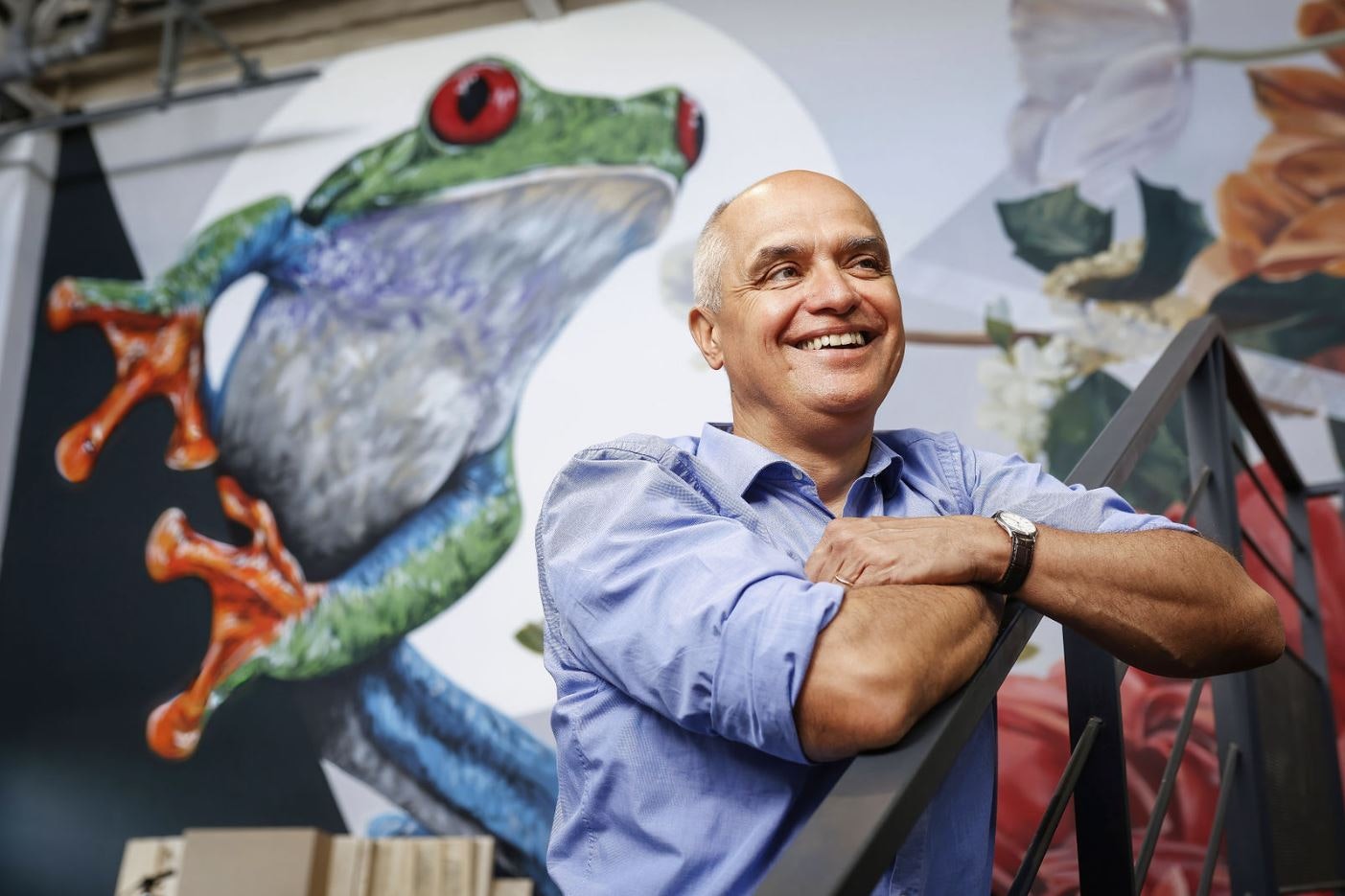 It's also working in-house on clinical programmes for treating Parkinson's disease — and will run its first in-human trial in 2025.
"We have something which is unique — we are the only company in the world to be able to grow neurons in vitro, and to inject them in the brains of rats, thanks to the technology," says TreeFrog's CEO Frédéric Desdouits.
Ethical issues
Both TreeFrog and Cellcolabs have been awarded a good manufacturing practice (GMP) label by their local medical products agencies, which means they can sell cells to external partners.
But therapies based on cells transplanted from adults aren't as common as they could be — in part because people associate them with other more ethically sensitive areas of medical development.
"The ethical issues of using embryos as well as cloning has been a wet blanket for the whole field," Bernow says.
These ethical conundrums don't really touch Cellcolabs, which uses stem cells donated by young healthy adults — but this scepticism is slowing down the nascent industry, he says. He hopes that as more clinical studies are done on stem cells, we'll see more therapies available on the market.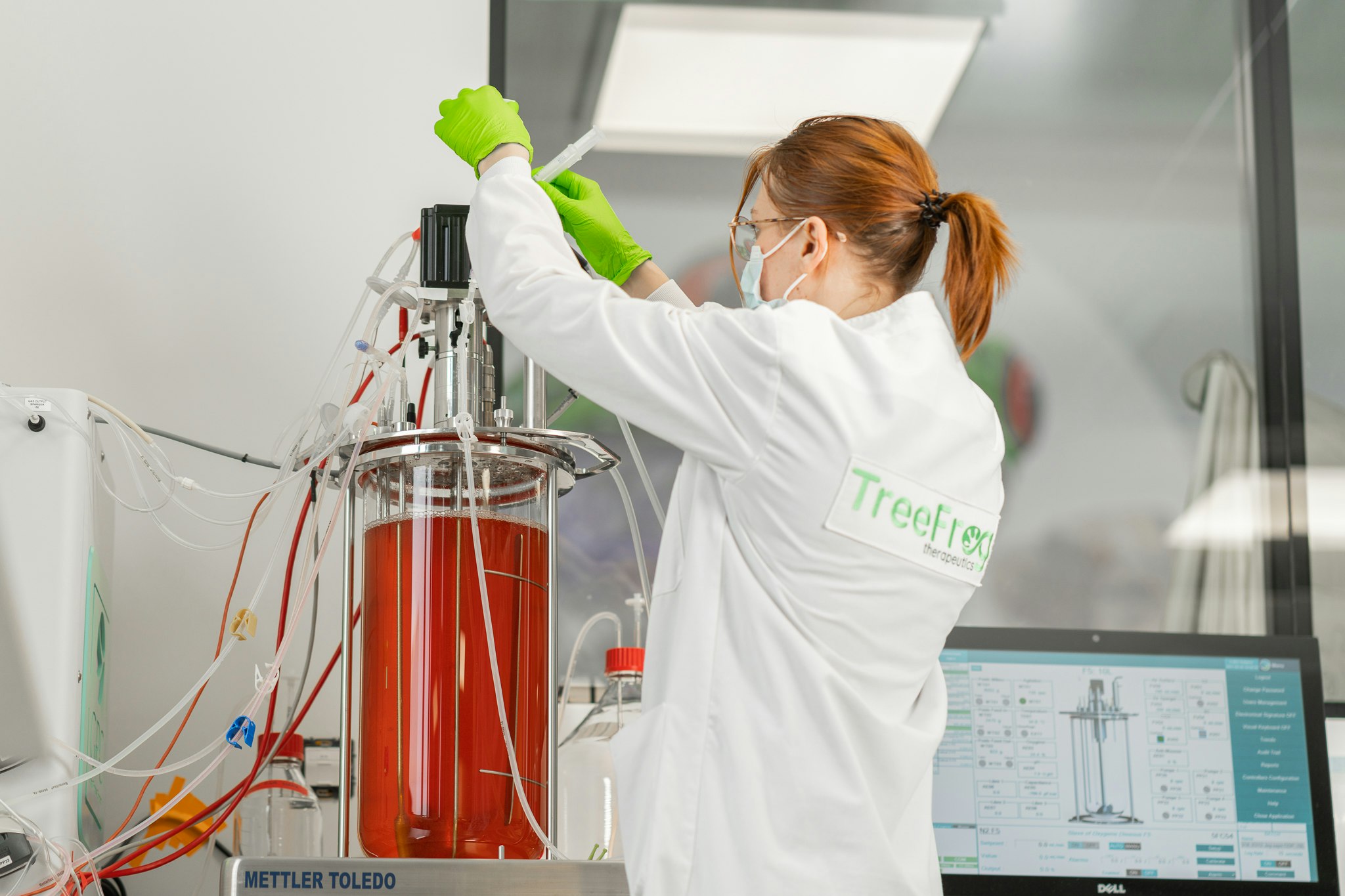 But progress in Europe has been slow so far.
"The [European regulatory body] EMA and the FDA in the US are not known to be the fastest. There is a good reason for regulatory inertia, but there has been research on these cells for over 20 years and there are no known severe side effects of bone marrow-derived [stem cells]," Bernow says. "Hopefully, we will see a change in regulation when we have enough large clinical studies that can show the benefits of using these cells."
TreeFrog and Cellcolabs are not alone in targeting the manufacturing of cells. Others within this field are UK company MicrofluidX, which is developing a microfluidic platform that could produce cell and gene therapies, and UK biotechs Ori Biotech and Synthace, which are automating the process of culturing cells.