Glovo, the Barcelona-based on-demand delivery company, has raised €150m in a Series E round led by Mubadala, the Abu Dhabi sovereign investment fund. This brings the four-year-old company's total funding up to €460m. Previous investors Idinvest, Drake and Lakestar have also participated in the round.
That's still small fry in the world of food delivery (London-based Deliveroo has raised $1.53bn in total) but it's yet another sign that Glovo, which operates in 288 cities in 26 countries (including some in Latin America and Africa) and claims 1.8m monthly active users, is a serious contender. 
"On-demand delivery is only just starting," says Oscar Pierre, Glovo's 27-year-old founder. "There's still a lot of territory to win."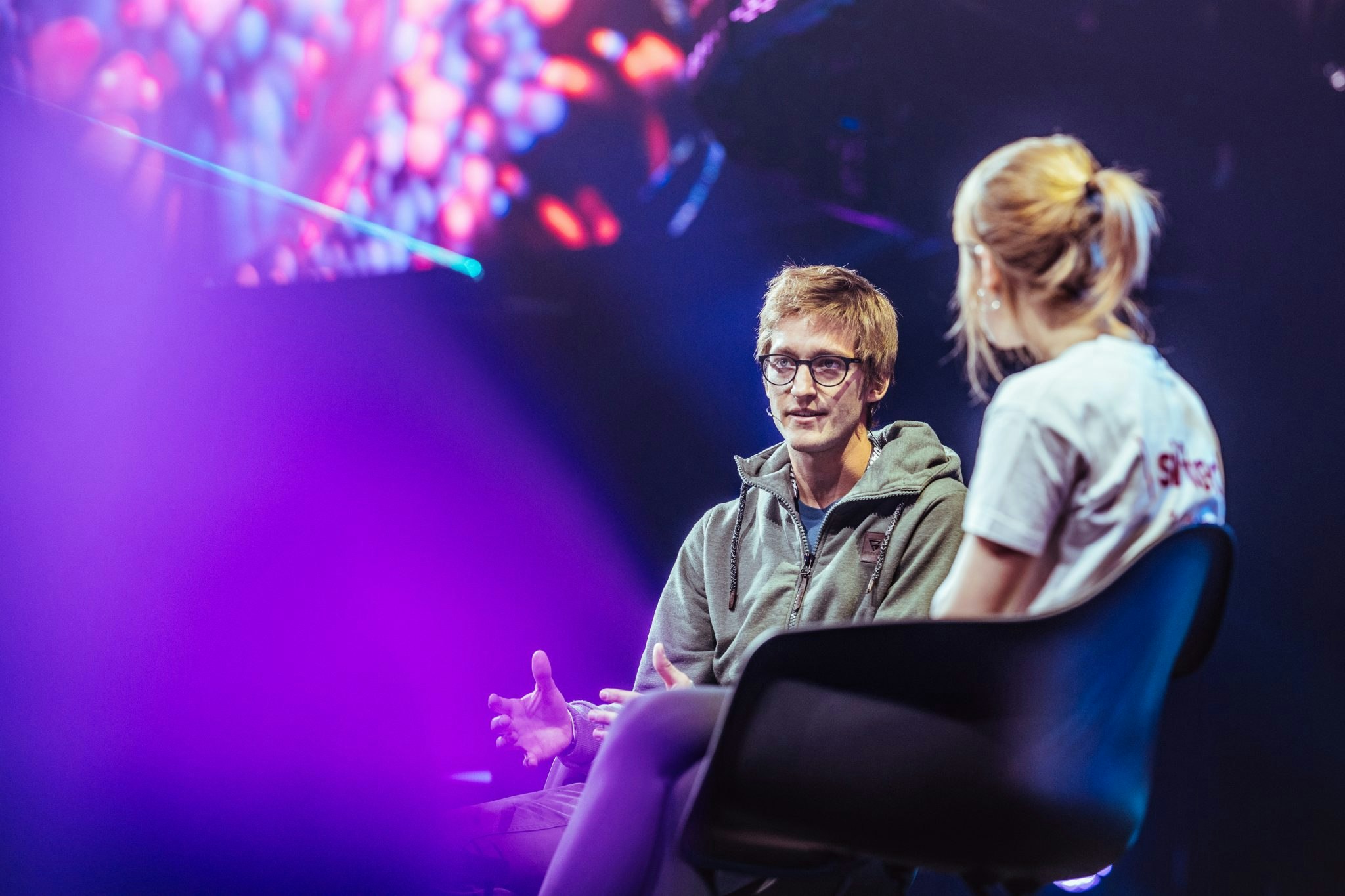 A whole other ball game
When Pierre set out to raise the startup's Series B in 2017, he received a record 117 'no's from investors. 
When he set out to raise this latest round this summer, it was quite a different story. This time Glovo had investors to turn down.
"We've been a lot more selective," Pierre tells Sifted. "Before it was a lot more spread and spray; send emails to everyone who claims to be a VC. Now we have a better picture of [which investors have] the risk appetite and the growth appetite to invest in this business."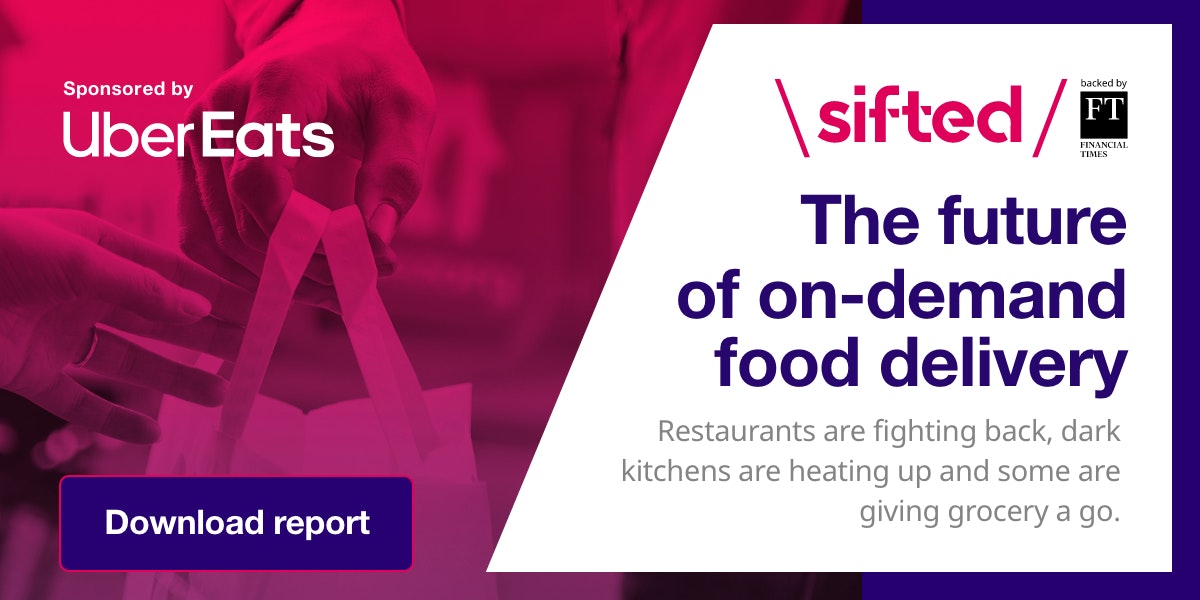 It wasn't ideal timing, however.
"It was when all the WeWork noise began," says Pierre. "The first reaction for many investors to this type of industry became negative. It wasn't just WeWork, it was Uber, SoftBank — any cash-burning company, their first reaction was, 'Oh, hold on, this is not the right moment'."
Two things played in Glovo's favour, he thinks: "We've always managed the company with very little funding; of all of the players we've taken profitability most seriously." 
Sifted Newsletters
Sifted Newsletter
3x a week
We tell you what's happening across startup Europe — and why it matters.
"We have a couple of countries in bottom line profitability," Pierre adds; these include Spain and Italy. "The biggest thing for us in this round is that the downside is well protected. We're number one in the majority of countries [we operate in]."
Based on share of app installations and orders in comparison to competitors, Glovo says it is a market leader in 17 of the 26 countries it is operational in. 
"We're concentrating on markets where we're number one or two, and taking the company to profitability in early 2021," adds Pierre.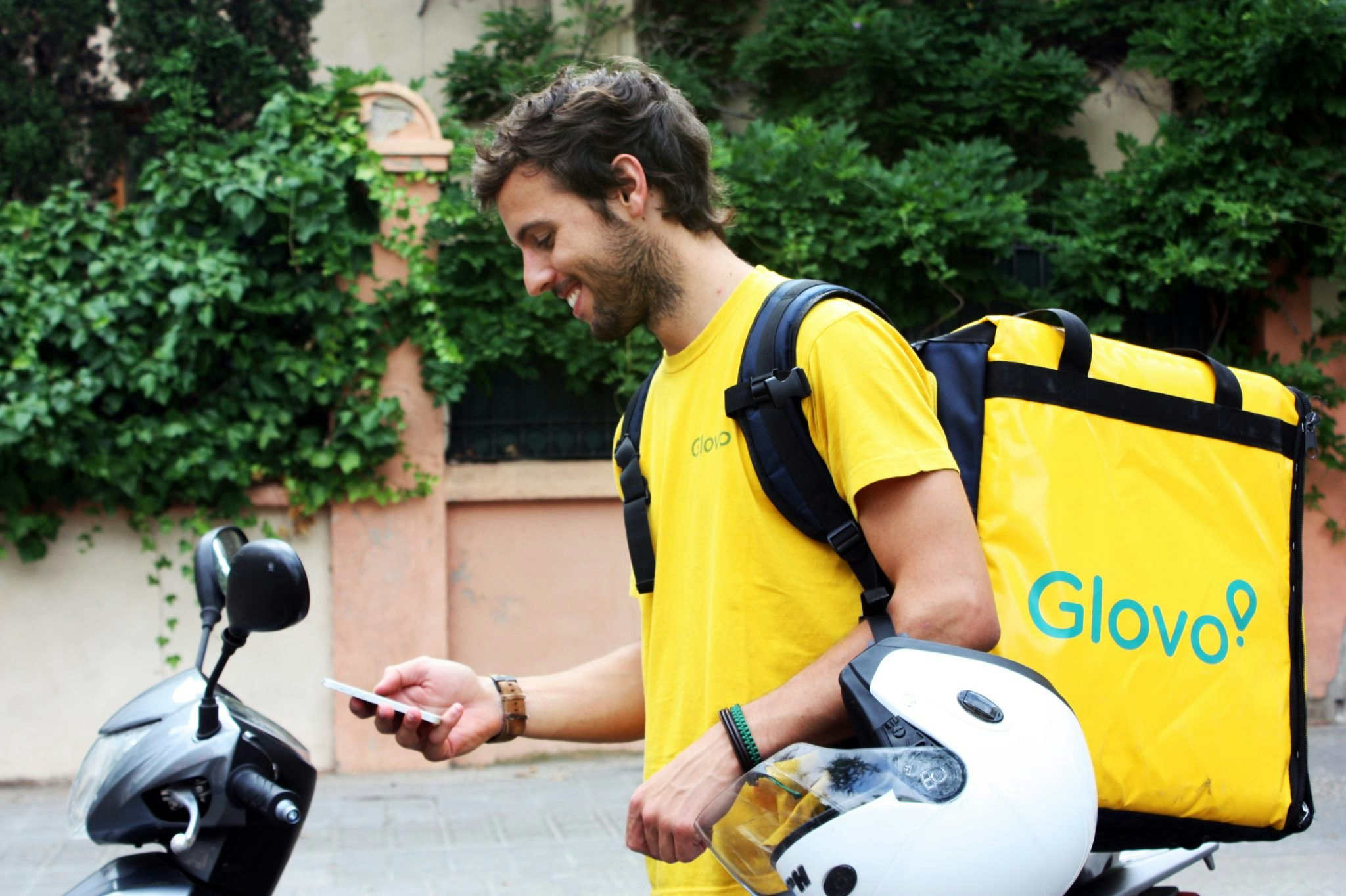 The Glovo playbook
Glovo thinks it has hit on a winning formula for expansion. It only moves into markets where it thinks it can become the leading or second biggest player. It moves in fast — and is prepared to pull out quickly too (Pierre told Sifted onstage at Slush that the company lost "nearly 20m" when it launched in Brazil, and discovered that the local competitor was far stronger than expected). 
'It's something quite unique — our capacity to expand very fast to remote places," says Pierre. One year ago, he adds, Glovo's expansion into eastern Europe, Central America and Africa was something of a warning sign to some investors. "Now we have solid numbers to show them," he adds. "Georgia is huge, and almost profitable. We've just launched Kazakhstan. Ukraine is one of our fastest-growing markets." 
"This industry is not just for rich countries," he says — and now investors are truly taking notice. 
It is, however, not an industry for those investors looking for a quick win. Pierre says he was keen to find an investor in it for the long run. 
"Mubadala have endless access to capital," says Pierre. "All discussions with them were always about five years from now — that was what I was looking for, long-term thinking." 
The "everything" app
Food delivery operators in Europe might seem all of a kind; but scratch beneath the surface and they all have quite different strategies, strengths and weaknesses. 
Glovo aims to be the "everything app": delivering customers not just takeaway food, but also pharmaceutical items, clothes, flowers and, increasingly, groceries. It's branched into running "dark kitchens" (food preparation sites solely for takeaway orders) and also dark grocery stores (like convenience stores, but with no customers). 
Wolt, a Helsinki-based food delivery startup which competes with Glovo in Poland, Serbia, Croatia and Georgia, takes pride in its tight unit economics ("Wolt is unbelievably focused on operational efficiency," board member Johan Svanström from EQT Ventures told Sifted). Its delivery algorithm has couriers picking up multiple orders at once, for example, and can speedily adapt routes and pick-up priorities based on demand.
Deliveroo, meanwhile, is widely acknowledged to have an impressive app and has pioneered the concept of dark kitchens in Europe, launching its first such site in 2016.
Dark kitchens and virtual restaurants
Nearly all of Europe's food delivery operators are now dabbling in dark kitchens. 
Glovo currently runs six "Cook Rooms" around the world and is building six more. 
"We believe most food delivery will come from dark kitchens, or specialised pick-up and delivery places [in the near future]," says Pierre.
Glovo has also recently acquired Instamaki, a Spanish "virtual restaurant" startup, for a reported €8m.
"It's a very small startup in Barcelona that's doing a great job at developing dark kitchens, with some good tech to do all the cooking, food and delivery, and make it super efficient," says Pierre. 
It's a strategic acquisition: Glovo has absorbed Instamaki's team into its food innovation team and hopes to learn from its technical and operational expertise in this area, says Pierre. 
Entering the acquisitions game
This isn't Glovo's first acquisition. It has a  "very proactive" mergers and acquisitions team, says Pierre. 
In November it announced that it had acquired Polish pizza delivery company Pizza Portal for a total agreement of €35m. 
Aside from a means to move into the Polish delivery market, it was also a strategic move by Glovo to boost the size of its tech team. 
"We're really behind in the number of engineers that we need. I think it's probably the number one mistake we've made — we should have started hiring fast a lot earlier. We want to have another [tech] hub in Poland [to speed things up]," Pierre told Sifted.
Acquiring another business is a smart way to kickstart a tech hub, he says. "It's a great way to kick off, I think. The toughest moment of launching a tech hub is starting it. We're not a brand, not a leader, so hiring in those first few months, it's tough." 
We're finding it easier to hire in Warsaw than in Barcelona. 80% of the hires we do in tech in Barcelona come from

abroad.
The move is working out as planned. "We're finding it easier to hire in Warsaw than in Barcelona," he says. "Most hires [in Warsaw] are local — and when you're hiring locally everything is a lot easier. 80% of the hires we do in tech in Barcelona come from abroad. And we're doing well — we've grown from 40 to 150 people [in the tech team in Barcelona in the past year] but it's painful, moving people with families." 
Tech to-do list
Glovo plans to hire 300 additional engineers in the next six months; with 40 engineers and 50 product people to be based in Warsaw. 
The tech team's to-do list is long. How customers make payments, for starters, varies from market to market: in Kenya, most people use M-Pesa to transfer money via their phones; in Latin America, customers want to pay in cash. "We had to launch cash on delivery almost overnight," says Pierre. There are also countries where people want to pay in instalments — and each of these requires time from the tech team. 
Fleet management tools, delivery dispatching algorithms (tweaked for couriers in cars, on bikes or on foot) and tax and financing functions on the platform ("not very sexy, but it takes a lot of time") are also on the list. 
"You can gain so much efficiency here with tech, everywhere. But the reality is that our business itself has a lot of complexity," says Pierre.