Across Europe there have been a flurry of emerging managers who have raised first-time funds by convincing limited partners (LPs) to part with their cash with the promise of a USP that'll generate good returns. 
"Raising your first fund is always a challenge, but we got some very good advice which was just get in the game," says Helga Valfells, founding partner of Reykjavík-based Crowberry Capital, a seed and early-stage fund focusing on the Nordics, which launched its first fund of $40m in 2017 and its second of $90m — Iceland's largest at the time — in 2021. To do that means starting with the basics — the pitch deck.
Why do you need a pitch deck for raising a fund?
For Francesco Perticarari, former engineer and founder of Silicon Roundabout Ventures, a UK-based deeptech fund which launched in February this year, a pitch deck is two things: a tool to collect the metrics that LPs want to see in one place and an instrument to build and hone your narrative as a general partner (GP) — someone who manages a VC fund. 
"Ultimately, nobody invests because of a pitch deck," he says. "But you invest because you believe what the company or the fund will become, or will deliver, and therefore you need to believe the story." 
Ramzi Rafih, general partner at No Label Ventures, an early-stage VC fund focused on backing immigrant founders, which is still raising but has reached its minimum target of around £10m, agrees that a pitch deck is essentially a vehicle for storytelling. 
"The biggest mistake people make when pitching is they're not able to sell the story properly," he says. "It's about yourself, that opportunity you're going after and how convincing you can be."     
What do LPs want to see in your pitch deck?
David Cruz e Silva is founder of The European VC, an LP syndicate (where angel investors pull capital together to deploy into a VC fund), so he sees a lot of pitch decks. Before you get going on your story he says it's important not to forget the basics — the vertical you're covering, the stage you want to invest in and your focus (such as a sector or type of founder). 
"First and foremost, it's so stupid, but sometimes you don't get it — as quickly as possible, what stage are you investing in? Where? What vertical?" he says. "Sometimes I have to go to the last page because I'm hunting it down."
Perticarari suggests starting with a thesis, your overall investment focus: "First of all, focus on the thesis and by thesis I mean something that you can summarise in one sentence." Once you have that, he says it becomes easier to build a narrative around your fund, and you want to focus on why you as a team or manager have what it takes to deliver on the thesis.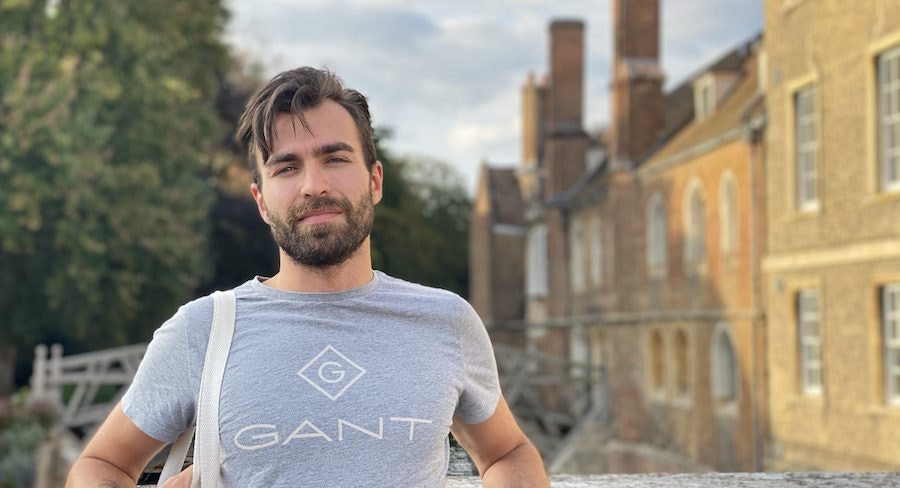 One obvious way to do this is by presenting your track record, which is easier to point to on your second or third fund. But if you don't have big numbers or quantitative evidence yet, Perticarari says showing the access you have to founders is a good way to stand out. Other investors agree. 
"In one case we were looking at a very early-stage emerging fund manager, a small fund operating as an angel almost," says Cruz e Silva. "What was really cool was that when I was going through the pitch deck, so much was based on screenshots of conversations with founders.
"That case just made a lot of sense, because it was a very early-stage investor working very closely with founders to help them raise their next round, and I literally saw screenshots of the founders saying 'thank you for that intro'."
Perticarari adds it's important — especially in sectors such as deeptech — to show how you or your team can do due diligence. For example, if you're investing in drug development, you need expertise in-house that understands clinical trials and has connections to pharma. 
Valfells says ESG is also becoming increasingly important to LPs, so suggests adding your strategy to your pitch deck.
"In the beginning we were rarely asked about it, now we're always asked about it," she says. "It seems like our European LPs especially are very keen on this and within Europe, the Nordics are obviously very focused on ESG."  
Ultimately, Cruz e Silva says he wants to see what makes you different — and thus able to deliver. 
"At the end of the day, we want to make money," he says. "I want every single investment to do 4x, 5x and so we're trying to move to just understand what that edge is." 
Rafih calls this your "superpower": "What is that single superpower that you have? What is that one thing that without you, founders and also the rest of the ecosystem, are going to be losing?"
Structuring a pitch deck
Based on the pitch deck Perticarari used to raise his first fund, the structure could look like:
Title slide 
Your investment thesis 
Your team 
The opportunity 
Track record (whether it be previous investments and/or links to the ecosystem) 
Target market 
Your terms 
Thank you (and a legal disclaimer to say that anything you share in the presentation should not be considered investment advice)
Appendix 
Cruz e Silva says for a first reach out he spends less than a minute looking at a pitch deck, while for a second reach out he might spend up to 10. For this reason he strongly advises different decks for different stages of the pitching process — a short few slides for the first including the thesis and then a more comprehensive deck of up to 30 slides for the second. 
The red flags that'll put LPs off
Given all you need to include in a pitch deck, one of the biggest mistakes is making it too long. The goal, as Valfells puts it, should be to be "comprehensive yet concise". 
"They are, as we are as VCs, short on time, so making a deck extremely long is not useful," says Perticarari, adding that cutting back is always a challenge for him after he gets feedback to add in additional information. 
Bas van Beijeren, investment director at Amsterdam-based impact investing platform Carbon Equity, has been on both sides of the process, raising a fund and investing in funds. He says a big mistake, and one which can start you off on the wrong foot, is not being transparent. 
"Sometimes you just feel there's a lot of bullshit and fluffing up numbers, so you're looking up huge multiples and then when you try to understand how those come together, you just get weird answers," he says. 
Van Beijeren adds the tech downturn will likely continue, so GPs should consider the current market context and be more realistic in their decks. 
"I don't expect it to get better soon," he says. "The fundraising market is really shifting, it's become quite difficult to raise capital so be realistic in what you put on paper. 
"In this market, be sensible about your fund size and make sure there are no off-market items in your terms — anything that raises eyebrows. And start early."
Best practice for building a pitch deck for investors
As well as different pitch decks for different pitch stages, Cruz e Silva recommends different pitch decks for different LPs: "You should have different pitch decks for different LPs, in terms of profiles: is it a family office, multifamily office, fund of funds, individual angel?" 
Van Beijeren says that in climate tech you have different types of investors: "You have people really in the market purely because of the impact, and you have a lot of people who are just attracted to the market because of the potential returns, and you have to have a different conversation with both of them."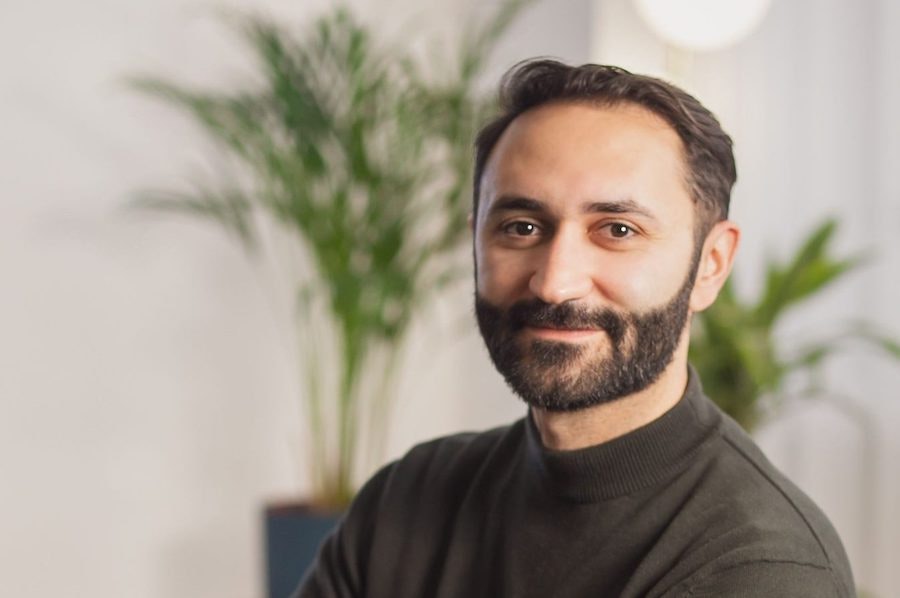 He adds that he also speaks to professional investors and private investors a little differently: "We had two pitch decks, although for 95% the slides were the same. Professional clients already knew more about VC and private equity so it was less about explaining." 
Rafih says that you should also be constantly changing and updating your pitch deck. 
"You learn things, you tweak your positioning, you get feedback from the market," he says. "I think it took me a few weeks to actually learn that I need to iterate."   
Valfells adds you can always ask for feedback to help you: "Celebrate the yeses and if somebody doesn't want to invest, try to get a well-thought-out no and at least some advice you can use going forward when you reach out to other LPs." 
How do you find LPs?  
Of course, there's no point having a pitch deck if you have no LPs to pitch to, which can be where things get difficult. 
"Being close to a pool of capital, being able to know people that can invest or take the first bet on you, I think has been very helpful and I've been fortunate enough to have, for instance, previous colleagues coming in and helping me," says Rafih.
"If you are not connected to some sort of pool of capital that knows you and can back you, I think it is very hard to raise a fund, which makes it a little bit unfair if you're a first-time fund manager." 
Perticarari says the two biggest issues are a lack of information and a lack of access to fundraising in the industry, but it's getting better.
"If you want to back startups that don't fit the mould, you also need VCs that come from different backgrounds," he says.
Valfells, who raised her first fund as part of an all-woman founding team in 2017, adds that LP/VC events such as SuperVenture in Berlin can be very helpful, as well as asking LPs to introduce you to others.
"LPs are a lot more open than you think," she says. "It's just calling people and being nice and, just like you were fundraising for a startup, you go and have coffee."