The amount of venture capital money being invested into European fintechs is on track to slow in the final quarter, in a muted end to a rollercoaster 2020.
October was one of the least lucrative months of the year, with European fintechs bringing in just €367m in investment across 44 publicly-disclosed deals, according to Dealroom.
In comparison, the monthly average for fintech investment this year stands at €657m, with September recording a total of $1.7bn for instance. This is largely due to October failing to attract any super-large funding rounds as seen over the summer.
Last month's figures also fall short compared to the €1.1bn European fintechs attracted in October last year, thanks to Softbank's investment of $655m into London's Greensill, a working capital provider.
"Compared to September's boom, October has been a weak month in terms of fundraising for European fintechs, with no deal above €50m," says Julien Creuze, Managing Director at French VC BlackFin.
This does not mean that the year won't end with a bang, and indeed several larger fundraisings are in the works, but it does suggest that the fourth quarter will likely be overall slower than the last. 
The summary below shows the 10 largest fintech deals in October 2020, using data from BlackFin VC.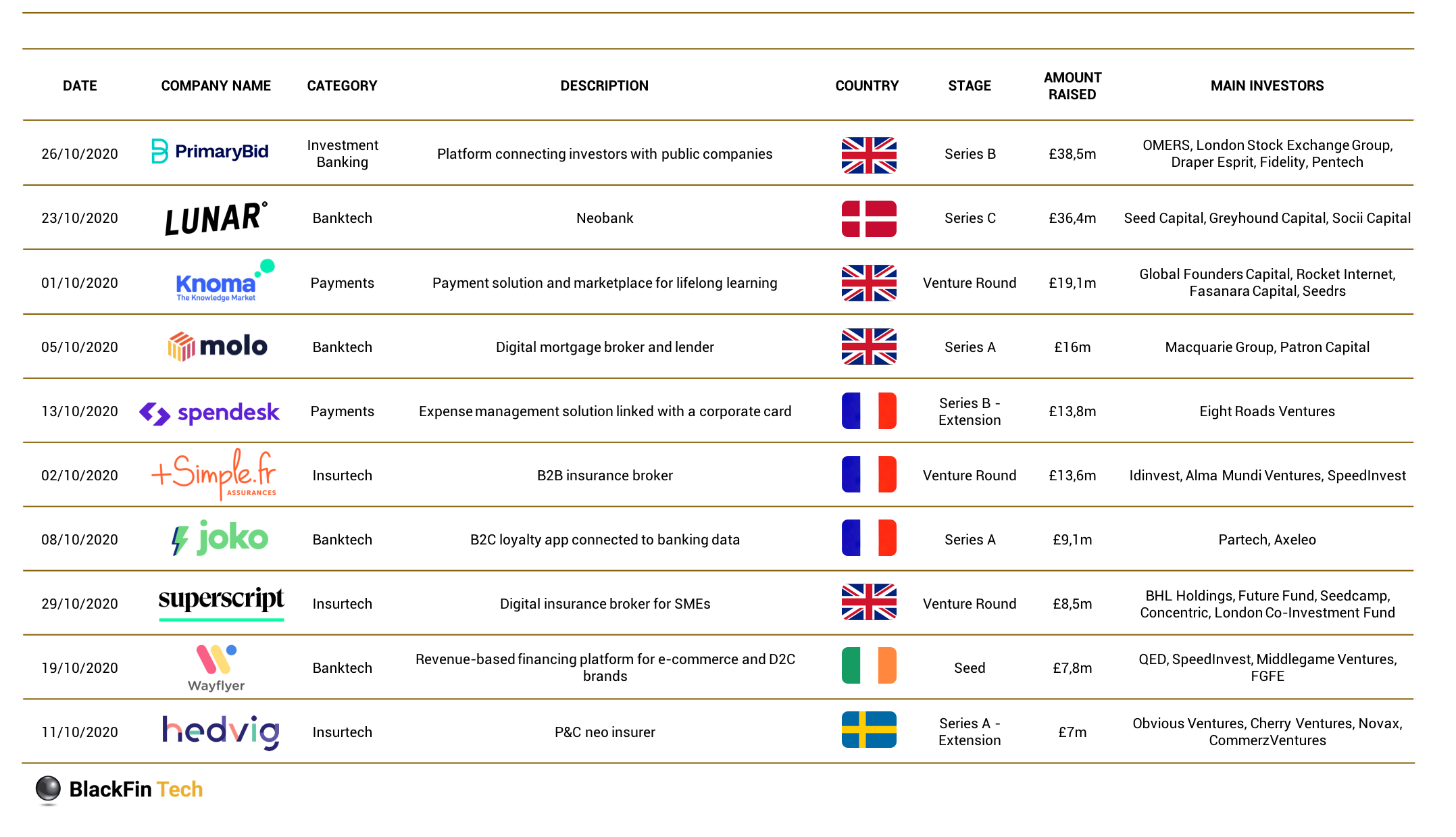 As noted by Creuze, the largest round last month sat below €50m, with the top spot taken by PrimaryBid's £38.5m round.
The bright side
Within this, various sub-sectors like Insuretechs, payments and B2B fintechs have proven especially popular this year with investors. This is likely to sow the seeds for strong growth and progress in these oft-overlooked segments.
In addition, a number of high-profile fintech partnerships have also been announced this year, pointing to the sector's growing maturity. A final sign of investor confidence is that several European fintechs secured a series of megarounds this year, as shown below.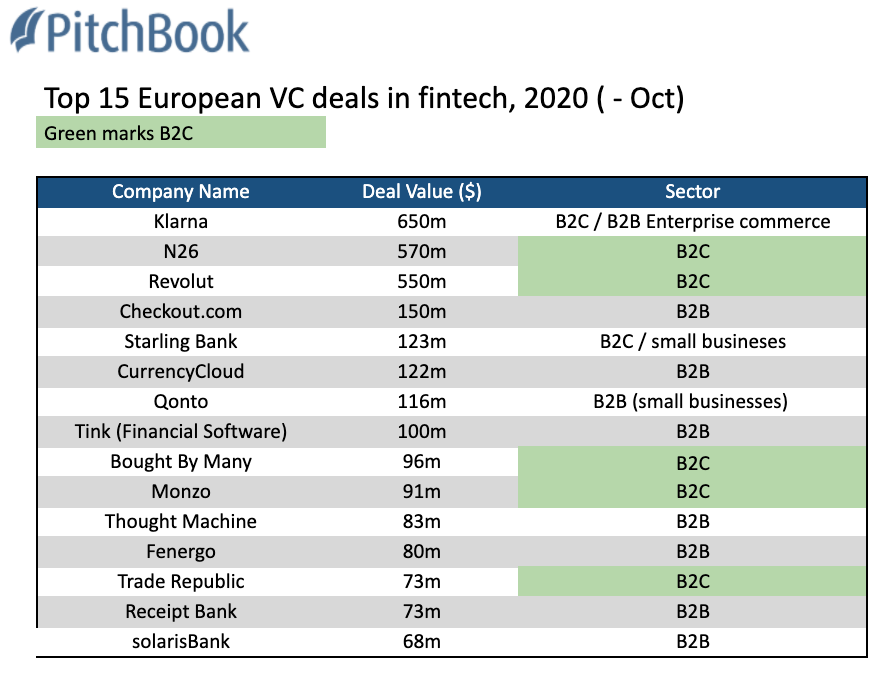 Overall, Johan Lundberg, lead partner at NFT — Europe's most active fintech VC — says the sector has proven itself in a difficult period.
"It should be one of the winners here," Lundberg told Sifted in April, adding his fund's portfolio had performed better than expected.
"I thought we'd be in a bad situation but I've been happily surprised."
Was this helpful? Let us know! Email isabel@sifted.eu with your thoughts