Fintech has received more funding in Europe than any other sector. Last year alone, European fintechs raised a record $8.5bn in total.
Much of that is down to venture capitalists, who have been busy funding the bulk of the boom over the last five years. But there's a key group of investors who have been particularly active, backing hundreds of early-stage fintech startups in Europe.
The following ranking reveals the most-active venture capital firms in early-stage European fintechs between 2015 and 2019. This is based on how many pre-seed, seed and Series A rounds they've participated in (as opposed to total amounts invested or number of companies).
* "Fintech" encompasses the following sub-industries: payments, banking, investing, mortgages and lending, financial management solutions, insurance and cryptocurrency/blockchain.
The data shows that the main early-stage financiers come from venture capital firms in the UK and Germany; incidentally, the countries that also receive the most fintech funding overall. This follows the trend for Series A funding in Europe across sectors.
It's also worth pointing out a couple of other reputable players to give a complete picture. For instance, Augmentum — the publicly-listed fintech fund — has been a major source of investment in Europe but less so at the early-stage level (it's made 11 Series A fintech investments).
Meanwhile, American venture capital funds like Accel are also increasingly prominent in later rounds in Europe, but less so at early-stage. By the same logic, SoftBank made up 25% of all fintech capital pumped into the UK last year, thanks to a $800m investment in Greensill and $440m into OakNorth.
A guide: The top VCs in fintech
We've also spoken to each of the featured firms and their leading partner(s) to gauge what they're specifically looking for within fintech, nodding not only to the key themes they're predicting but also to delineate which venture capital firms are most suited to which startups. Note, we've focused on early-stage investments given they're the most common and propel fintechs* yet to break onto the scene.
NFT Ventures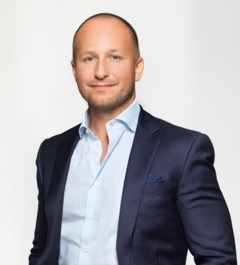 Standout investments: Capcito (post-2015), Credit Kudos
Last fund size: N/A
What you need to know:
Founded in 2014, Sweden's NFT Ventures has developed one of the largest fintech portfolios in Europe. It is a fintech-first, early-stage fund, but has also backed a handful of travel and delivery startups.
Having invested primarily in Swedish fintechs, the 12-person team recently launched a second fund to focus on Finland. Its central thesis is that banking and financial services is set for the same technological disruption seen in mobile, media, and airlines.
In its short time, it's already seen five fintech exits, according to Pitchbook. 
What the firm says:
"I have followed the Fintech development in northern Europe closer than many others and the level of maturity and development is highly impressive. We have also noticed that the established fintech companies has secured growth, traction and face a bright future. I have also noticed that the level of sophistication has increased that leads to a higher demand for professional investors that understands the financial ecosystem," NFT Ventures chief executive and founder Johan Lundberg told Sifted.
He added: "We look at everything… [but] personally I like payments, solutions supporting retail (omni-channel) and new savings programs."
Speedinvest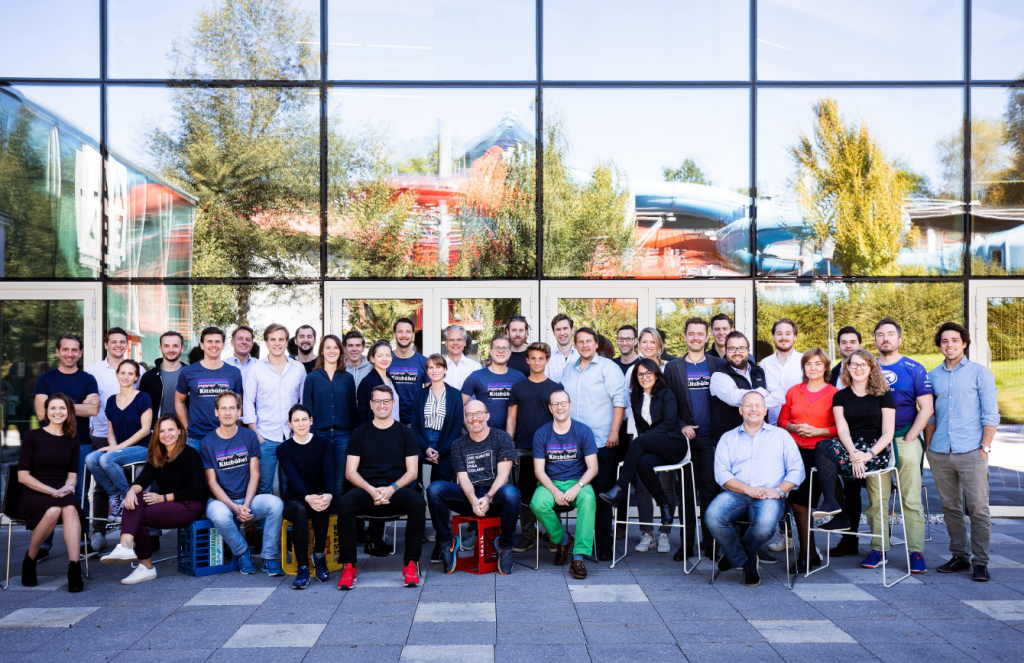 Standout European fintech investments: WeFox, Curve, Tide (late-stage)
Last fund size: €100m (Feb 2019)
What you need to know:
Despite being a generalist firm, Austria's Speedinvest has developed a niche in fintech, rising up the investment leaderboard over the last five years. Today, the fund has offices across Europe and focuses on fintech firms that cut across verticals. Going forward, they show a particular interested in innovating benefit schemes, insurance, debt collection, 'elder tech' and 'Amazon Web Services (AWS) for financial services'.
Notably, Speedinvest's fintech team includes a 50:50 gender split. In turn, three of its fintech investments are led by female cofounders; the most of any other VC on this list bar Anthemis.
What the firm says:
"We look for founders with the ambition, credibility and grit to create international leaders. We like complementary founding teams that have a blend of entrepreneurial /operational background with an edge to the financial services market; know-how, connections, etc.)," it told Sifted.
The firm added that they are bullish on Fintech 2.0, which "has been more focused on re-inventing the core product, implementing applied tech, focusing on the infrastructure and middle layer as well as looking at the intersection of finance and other markets".
Seedcamp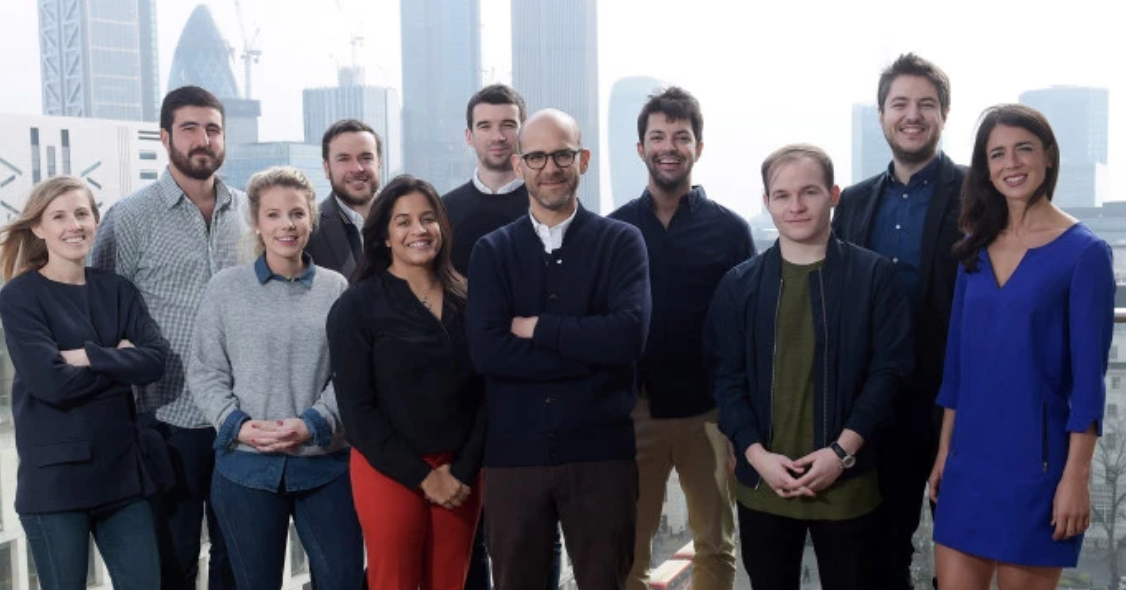 Standout fintech investments: Revolut, WeFox, TransferWise (post-2015), Monese (post-2015)
Last fund size: £60m (2018)
What you need to know:
London-based Seedcamp started life in 2007 as the first pan-European accelerator and now invests at pre-seed and seed across sectors. It's famed for having backed TransferWise and Revolut — Europe's shiniest fintechs — in their early days, and overall has invested in 300+ European companies to date (fintech accounts for the highest volume of deals).
Since then, the firm has become a big financier of the new wave of consumer banking and insurance products, investing in the likes of Revolut, Monese, Curve, Wefox Group and Cuvva. In 2017, they also said they wanted to dabble in the crypto space.
Its fourth fund raised £60m in 2018 from major venture capitalists including LocalGlobe, Index and Atomico, as well as angel investors such as TransferWise's Taavet Hinrikus.
Today, Seedcamp is led by Reshma Sohoni and Carlos Espinal, who are known for supporting a hands-on approach with portfolio companies (providing mentoring and an "in-house" platform team). It's seen at least 22 exits to date.
What the firm says:
"We were one of the first European investors to actively invest in fintech when Seedcamp launched back in 2007… Nowadays, we are excited by companies that are rebuilding the pipes of finance. The recent acquisition of Plaid by Visa for $5.3bn has confirmed how valuable these businesses can be. At Seedcamp, we've backed promising startups like Griffin, WealthKernel and Ramp Network, attacking different parts of financial infrastructure.
"We are also seeing a lot of interesting companies leverage technology to price risk on a much more granular level and serve customer segments that might have been underserved by financial incumbents. Example investments include Koyo Loans (who use open banking data to provide personal loans to people with "thin" credit files); StudentFinance (Income-Share-Agreements platform for education providers) and Uncapped (revenue-based financing for businesses)."
— Partner, Sia Houchangnia
Kima Ventures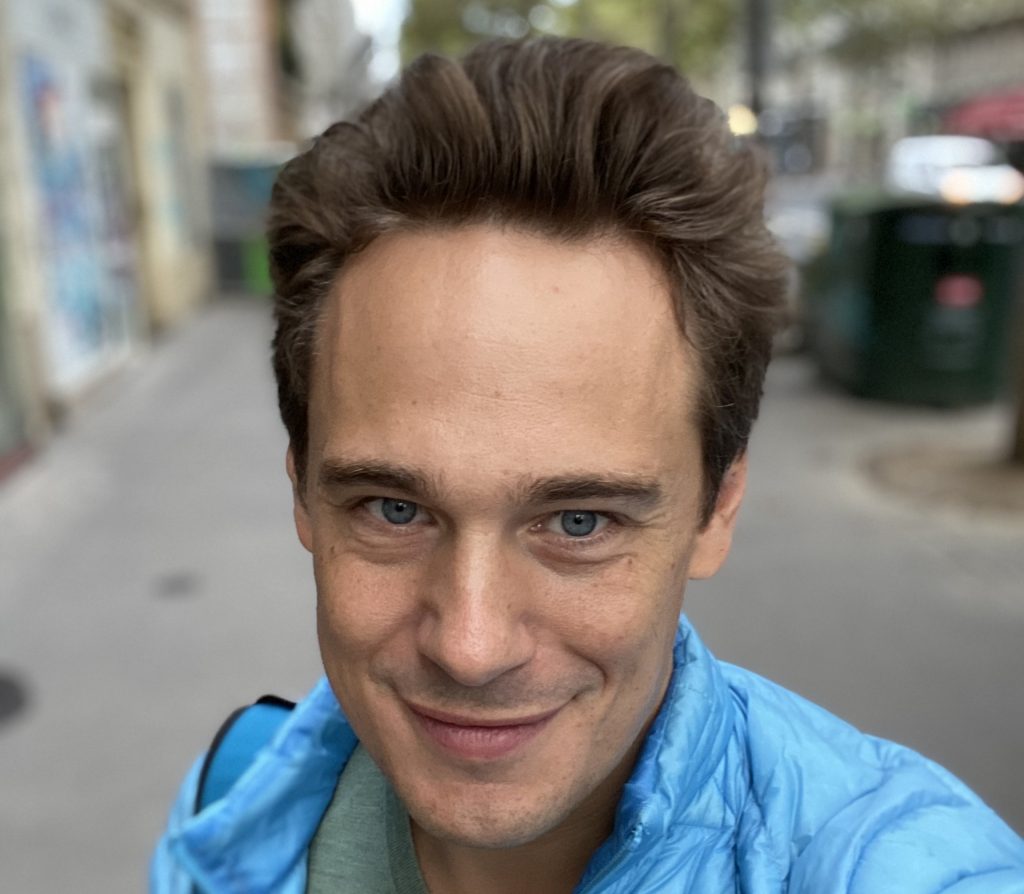 Standout investments: TransferWise (post-2015), Revolut
Last fund size: N/A
What you need to know:
Paris's Kima is one of the most active angel investor in the world, backing two startups per week.
They count TransferWise among their earliest and most successful fintech ventures and have since backed fintechs like Curve, Spendesk, and personal financial management app Emma.
They're particularly keen on backing early-stage companies, with 88% of their fintech deals being at Seed (although they also have a Series A fund, whose founders all get a coach).
The fund was cofounded by Xavier Niel; a huge name in European Tech, worth $6.1bn according to Forbes.
What the firm says:
It looks "to fund founders with exceptional execution and learning curves". However, fintech is not their main area by deal flow, as a generalist fund, and lead p
artner Jean de La Rochebrochard hinted to Sifted earlier this year that interest in fintech internally was waning.
"In the past few years we talked a lot about fintech, [but] in the next few it will be a lot about travel tech…If someone wants to make money today, I say: pick the five most beautiful pearls of travel tech and you'll do brilliantly," he commented.
Anthemis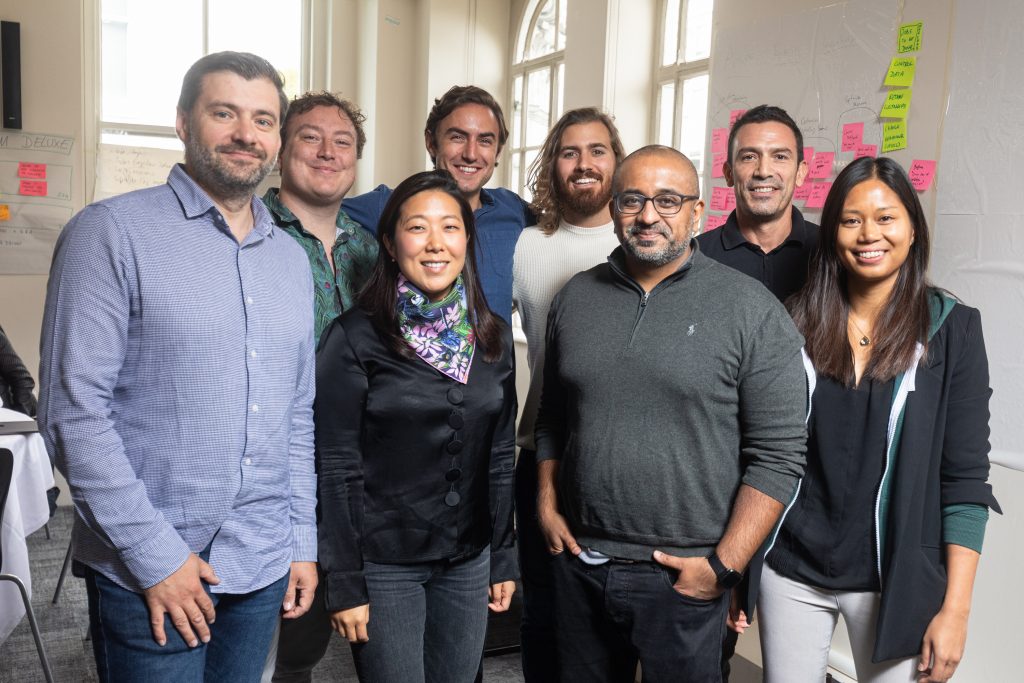 Standout European investments: CurrencyCloud, eToro (both post-2015), Tide, Truelayer
Last fund size: $106m (Mar 2018)
What you need to know:
Before launching Anthemis over a decade ago, founders Nadeem Shaikh, Amy Nauiokas and Sean Park worked as bankers with an appetite for angel investing, aiming to disrupt financial services. After two years of sporadic investing they formalised into what is today Anthemis, a fintech-focused VC with more than $500m in capital.
With four offices worldwide (three in Europe) and over 100 companies in their portfolio, the firm has established a strong cross-Atlantic presence.
It has a particular focus on insurtech, with a third of Anthemis' portfolio centred on this sub-sector. Moreover, in recent years, the fund has begun exploring how financial technology can maximise efficiency in sectors like energy, mobility, and agriculture. The firm also prides itself on making "weirdness" central to its investment thesis.
Women make up 42% of the 19-person investment team and, by extension, its fintech portfolio includes a record 16 female founders (including Lucy Mullins, cofounder of StepLadder).
The fund's former chief executive and cofounder Nadeem Shaikh left under strained circumstances in 2018.
What the firm says:
"Financial services, and countless other industries, are often 'by men and for men' and it's a repeating pattern… Because women's ideas are missing from the room there is no track record or pattern for investors to bet on. By rebranding fintech as more than just lending, payments and insurance, and thinking more about the ways in which finance is "embedded" we might have a better shot at inviting new, more divergent thinking into the industry." – Archie Cochrane, Associate
Passion Capital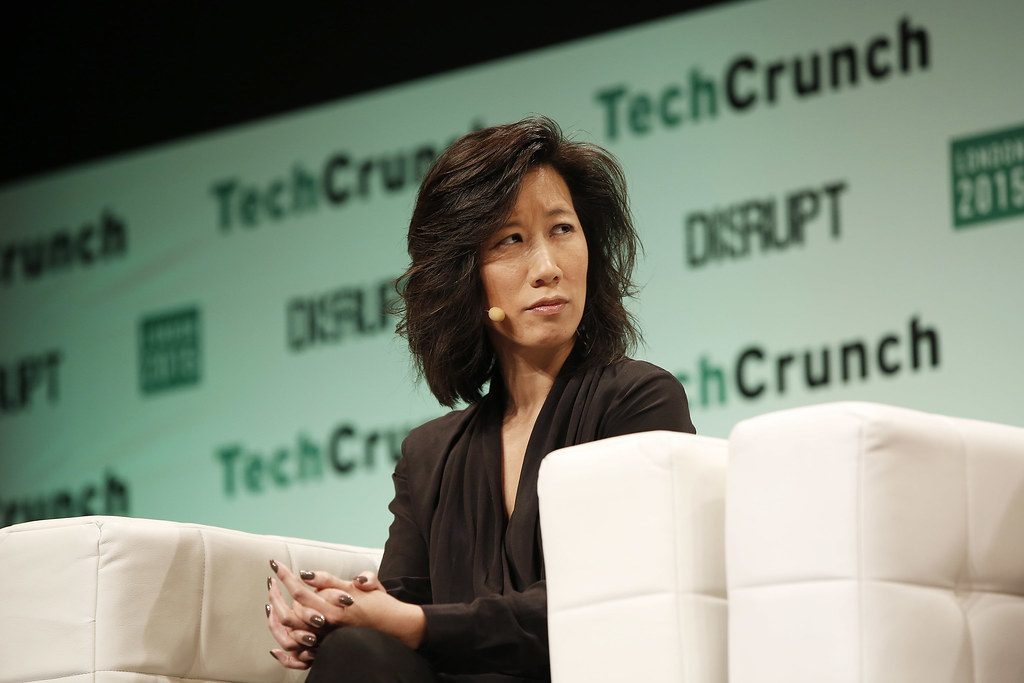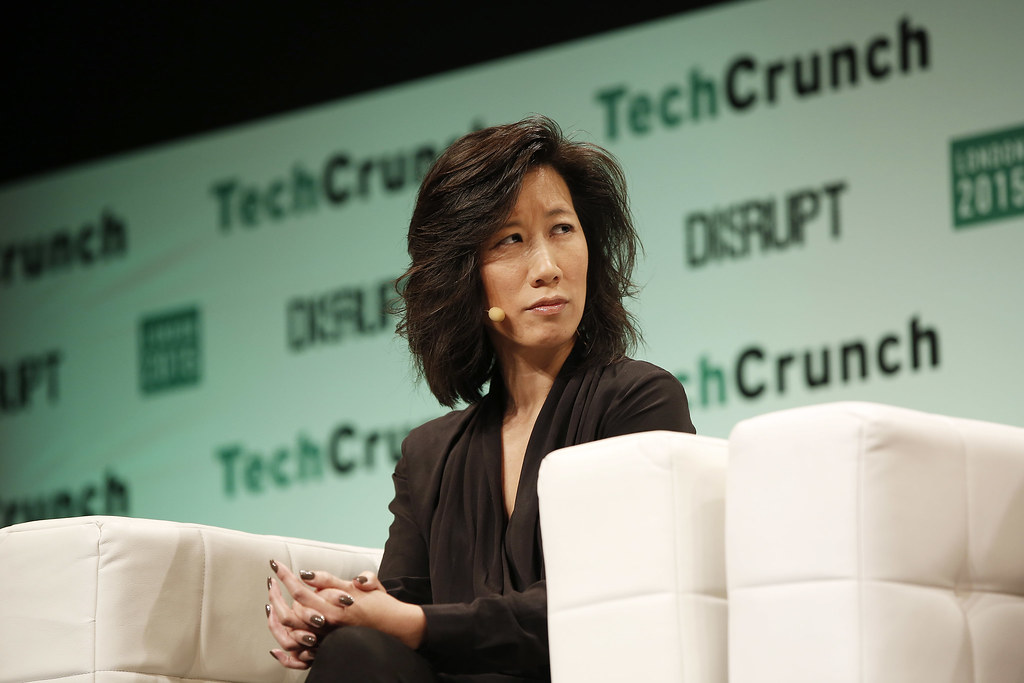 Standout seed/pre-seed investments: GoCardless, Monzo
Last fund size: £45m (2015)
What you need to know:
London-based Passion Capital has funded 70 early-stage tech startups, over half of which have been fintechs and the majority of which have been focused on Europe.
Notably, it was an early investor in Monzo, the darling of the UK's fintech scene, and has been identified by Dealroom as one of the venture capital funds with top-quartile conversion rates between seed and Series A.
It has also made a virtue of openness, pushing initiatives like a 'Plain English Term Sheet' and making its investment terms public.
Picus Capital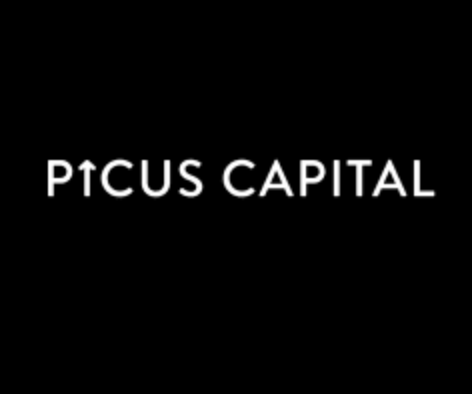 Standout investments: Billie
Last fund size: N/A (Privately-financed; has invested over €50m in the last three years)
What you need to know:
In Picus' five years it's established a presence across continents; from Africa to the EU. It's sector agnostic and invests in early-stage firms as well as follow-on rounds up to Series D.
Fintech ranks among its top three largest divisions.
The firm is particularly committed to a long-term investment approach, seeing companies through to full-stage development. While Picus invested in 11 European fintechs over the last five years, it then committed to 19 (pre-) seed and/or Series A more follow-up rounds for these companies. It also prides itself on being particularly hands-on with HR and recruiting support to help its founders attract top talent.
The 10-person investment team is made up of all men, although the firm plans to hire at least one female investment manager and one female associate this year.
Alexander Samwer is the founding partner and was an early investor in both Zalando and LinkedIn.
What the firm says:
"We are looking for exceptional founders, who are committed to building category leaders throughout the next five to 10+ years… We appreciate warm introductions and think they work well for both sides. Positive references are extremely valuable to us."
They added: "Within the fintech space, we are investing particularly in secured property lending, SME lending, digital banking, digital insurance and B2B [business-to-business] transaction finance solutions."

Standout European fintech investments: Revolut, SumUp, iwoca, Funding Circle
Last fund size: $1bn, 2017
What you need to know:
Berlin-born Global Founder Capital (GFC) is a global, seed and growth, sector-agnostic venture capital firm that has made its name investing in prominent Silicon-Valley companies like Away and Slack. The firm says it now manages over €2 billion in capital, as the investment arm of Rocket Internet, managed by 50 investors and 10 partners across 17 offices.
Within European fintech, the firm has unicorns like Revolut and SumUp. It also banked a successful exit in London-based lender Funding Circle, which floated in 2018. Less successful investments include a small stake in digital-banking app Loot, which went into administration last May.
The VC is now chaired by partner Oliver Samwer, having lost several senior members in recent years, including Daniel Jones in late-2018 and Levin Bun.
What the firm says:
"I am particularly looking out for companies providing embedded finance or 'out-of-box' solutions: startups creating the infrastructure that any non-financial institutions can then use to take payments, issue credit cards, lend, etc," a Partner at GFC London, Gerald Parloiu, told Sifted.
Partech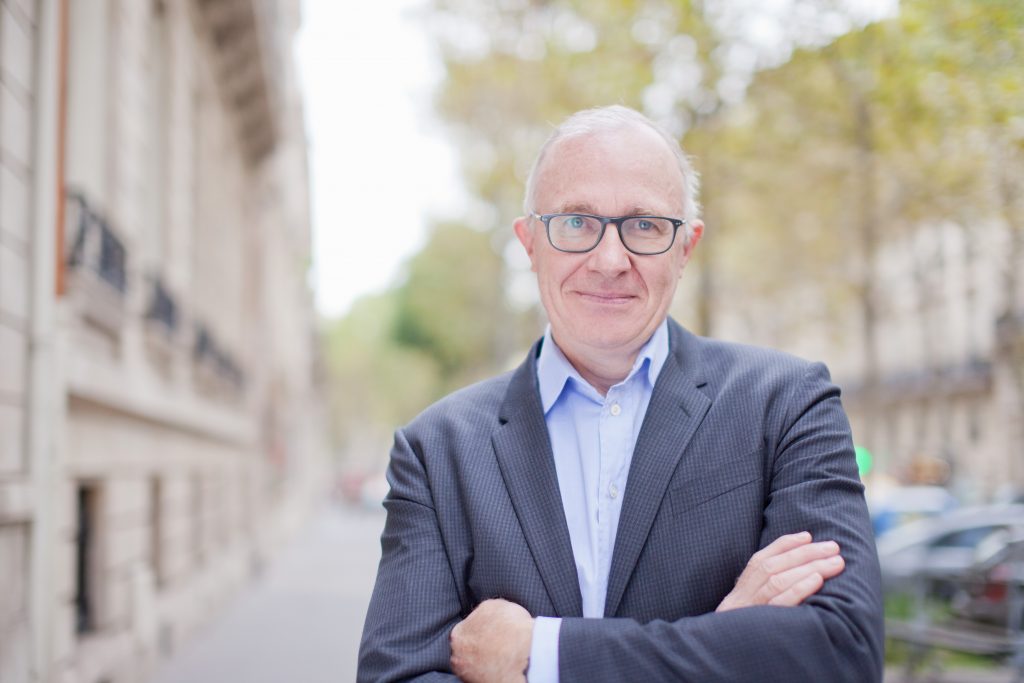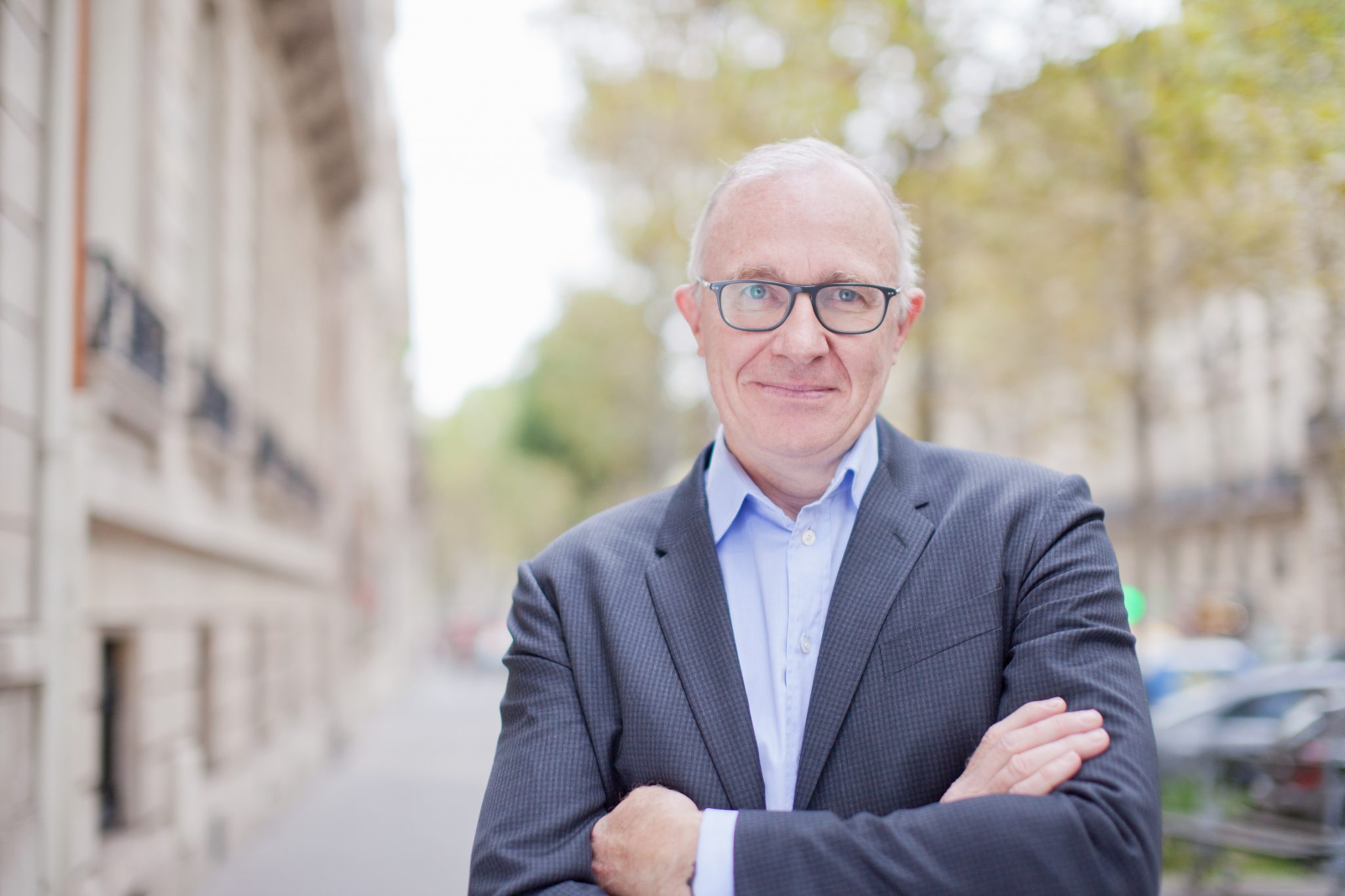 Standout European fintech investment: Alan
Last fund size: $143m (Jan 2018)
What you need to know:
Financial services, technologies and infrastructure are some of Partech's strongest area by dealflow, representing nearly 20% of its portfolio (including both Europe and beyond as a global firm).
Partech also commits heavily when it does invest in European fintech. Of its 26 early-stage fintech investments since 2015, it's led 11.
Today, the firm — which manages over $1bn in assets — is focusing heavily on Scandinavian startups, which it says has seen "a tremendous rise". Conversely, it reportedly delayed plans to expand into the UK due to Brexit.
What the firm says:
"Tech isn't overvalued…There are a few problematic cases here and there, usually very visible ones, but these are anecdotal. There's no broader negative trend," Philippe Collombel, Partech's general partner told Sifted earlier this year.
"We are looking at game-changing companies addressing large markets," he added.
Index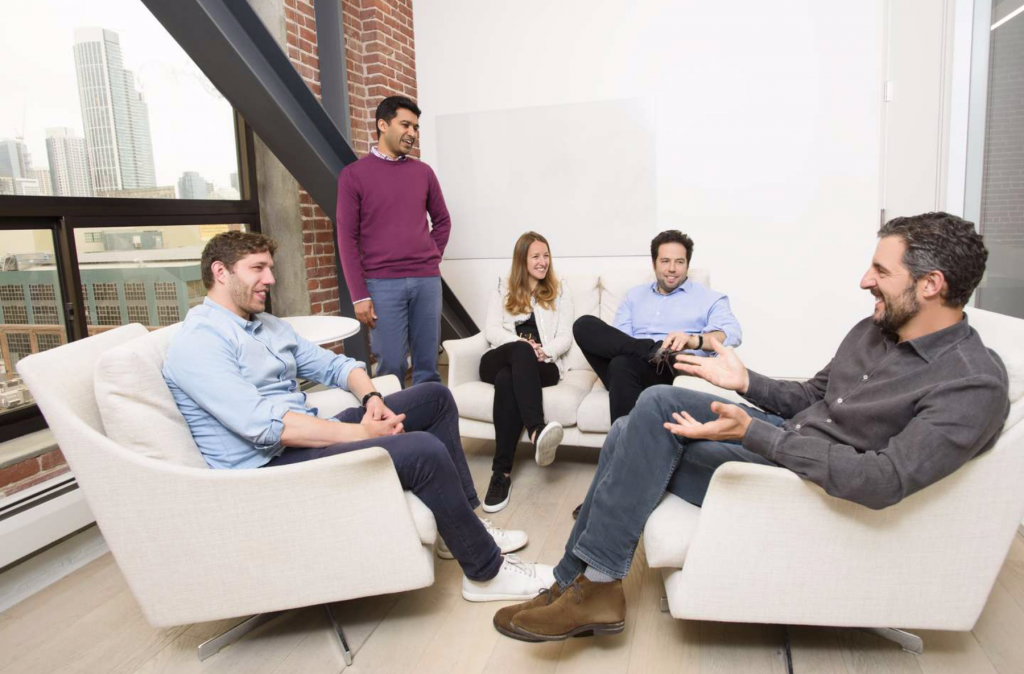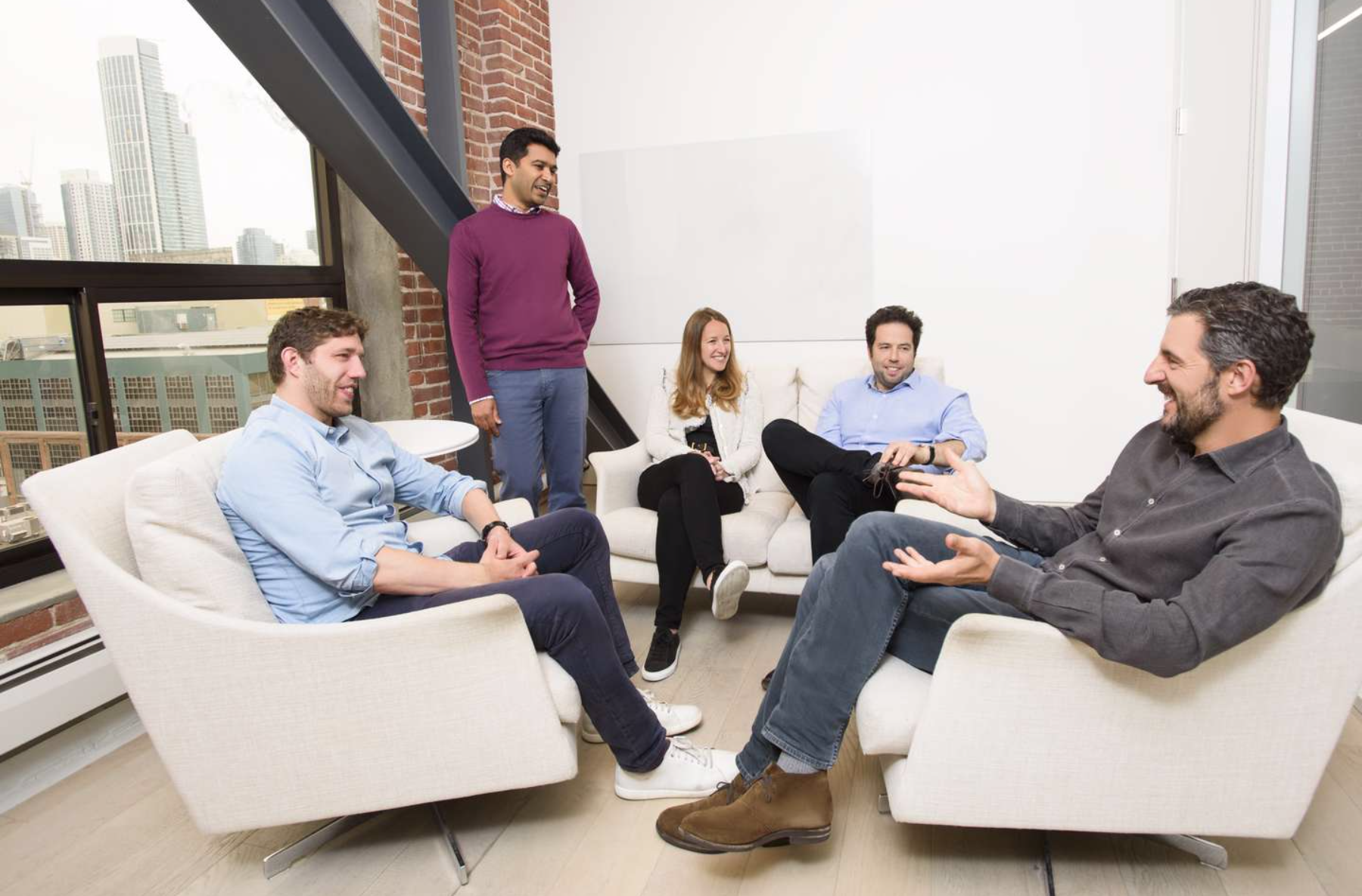 Standout investments: TransferWise, Adyen (exited), Revolut
Last fund size: $1.25bn (July 2018)
What you need to know:
As one of the UK's oldest venture capital funds, Index Ventures has the rare benefit of over two decades experience. It was cofounded by Neil Rimer in Geneva in 1996, back when 'venture capital' was still a new term outside the US.
To date it's raised a total of $7.25bn and build a portfolio of 160 US and European companies (including six fintech unicorns).
Partner Jan Hammer has overseen many of its fintech investments, including Adyen, Robinhood and Alan. This includes a series of prominent seed and Series A rounds (despite being a European heavyweight).
What the firm says:
"We are moving away from making existing financial products better to rethinking how the financial services industry operates, introducing services never before offered by legacy players and designing entirely new business models. As that transformation takes place, expect fintech startups to have as much impact on finance as Elon Musk has had on the automotive world."
— Jan Hammer, Partner at Index Ventures
"Success takes more than money. That is why we believe, quite simply, that our USP is our people. Other firms invest in deals, Index invests in people."
London Co-investment Fund (LCIF)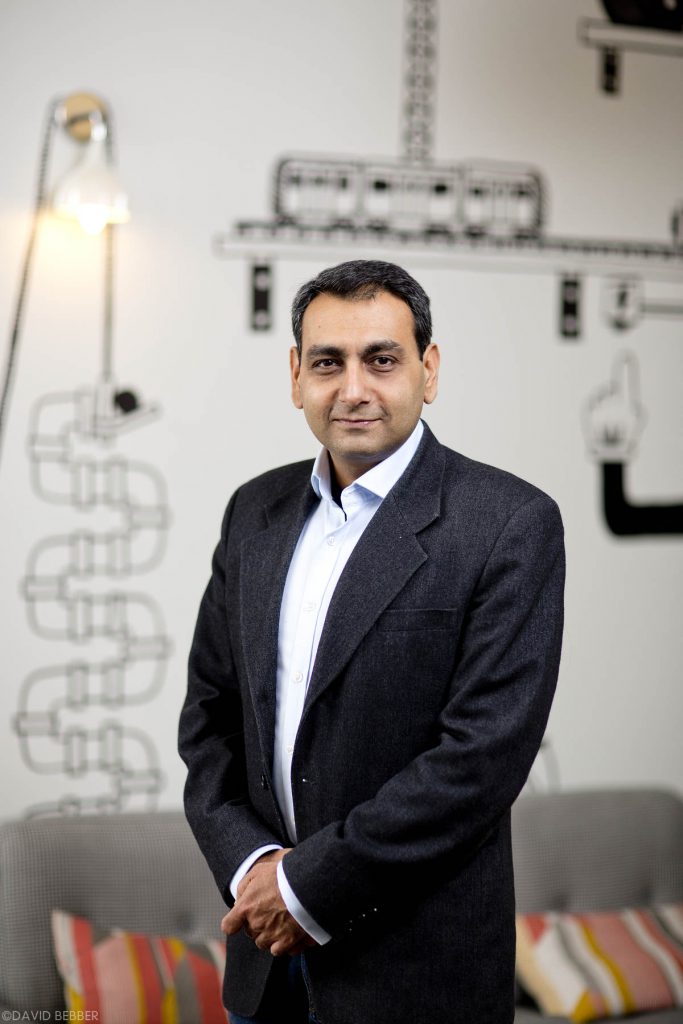 Standout investments: Curve, WageStream, Railsbank
Last fund size: N/A
What you need to know:
LCIF is a generalist fund with an exclusive focus on London-based startups. It's an £85m public-private venture capital fund, meaning it is also backed by the London Mayor's office.
Fintech firms have formed an important part of its investments. Within this it's backed companies that deliver improvement direct to business or consumers, as well as those offering technology-enforced gains for back-office operations.
Today, it's led by Puneet Raj Bhatia.
HV Holtzbrinck Ventures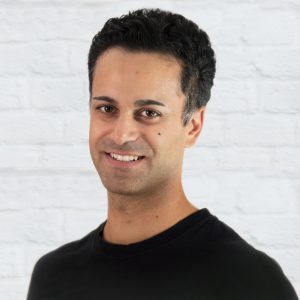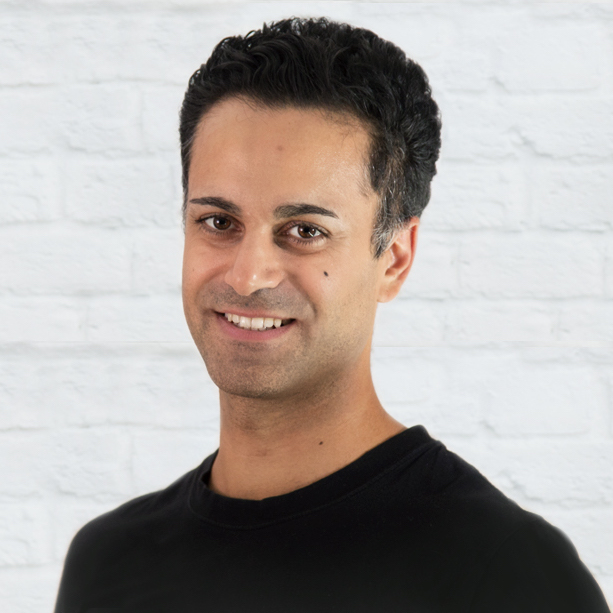 Standout investments: SumUp (unicorn, post-2015 investment), Penta
Last fund size: €306m total
What you need to know:
German venture capital fund HV Holtzbrinck Ventures started life as the corporate venture arm of the publishing group Holtzbrinck, and spun out as an independent firm in 2010.
Its portfolio includes some of the biggest names from Germany's startup scene, investing primarily domestically at both early-stage and Series B. 
Within its fintech vertical, it's backed both B2B and B2C offerings; supporting platforms enabling retail finance as well as banking software (e.g. open banking, mortgage issuance software, lending software, backend-as-a-service (BaaS) etc.)
Currently, it has an all male-investment team
What the firm says:
"With 20 years of experience in backing game-changing European unicorns and the ability to invest up to €50m per company, we are uniquely positioned to support exceptional entrepreneurs to realise their daring vision."
 LocalGlobe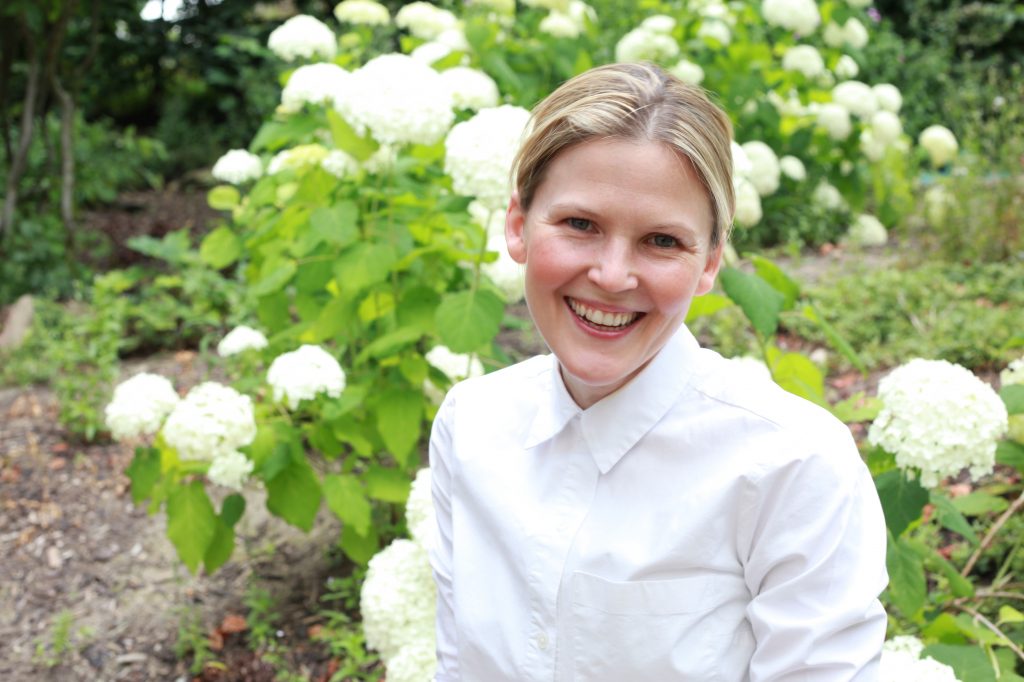 Standout (later stage) investments: Monzo, TransferWise,
Standout early-stage fintechs: Yapily, Tide, Zego
Last seed fund size: $115m (2019), plus a $180m 'Series B and beyond fund'
What you need to know:
Despite being a generalist venture capital firm, fintech is a significant part of LocalGlobe's dealflow, a natural outcome of its presence in London — a global capital for fintech. In particular, the firm has taken an interest in open banking and the EU's Payment Services Directive (PSD2); insurtech; and small and medium-sized enterprise (SME) services, which is still three to five years behind the consumer offering.
Founding partners — father and son duo — Robin and Saul Klein institutionalised the fund in 2015, but it has swiftly become one of the early-stage investors founders want to impress.
Much of the fund's reputation stems from the founders' entrepreneurial and investing track records — Saul Klein was a cofounder of LoveFilm, cofounder of Seedcamp and former partner at Index Ventures — and both have been involved with some of Europe's hottest startups.
What the firm says:
"It's about identifying founders with outlier capabilities — an incredible insight into the problem(s) they are solving, an obsession with the end customer and how to build the world's best product and the ability to attract the very best talent to execute on that vision… 'Move fast and break things' does not always work.
"In parts of fintech other attributes do become more of a factor; such as the ability to work alongside regulators and for example in insurance, the ability to partner with incumbents to get initial underwriting capacity."
Finch Capital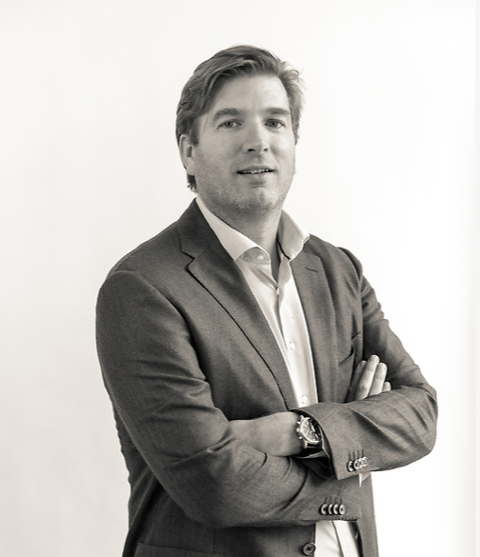 Standout investment: Zopa (post-2015)
Last fund size: $125m, 2017
What you need to know:
Launched in 2013, Finch has invested heavily in various strands of the fintech market; from banking to payments to insurtech. Its focus has been on Europe, although it's done a handful of investments in southeast Asia. By extension, it aims to "bridge the gap" between Europe and Asia, paving the way for its portfolio firms seeking to expand East.
Its USP is essentially deep sector-expertise in financial services, with its limited partner base also made up of finance-veterans. The firm also prides itself on a streamlined, "agile investment process" and — unlike some VCs — encourages founders to introduce themselves via a simple email.
What the firm says:
"We try to speak close to everyone, albeit for a quick 15-30min chat," Finch explained.
They added: "We are looking for teams, not founders… Proven persistency, execution power and sophisticated teams."
As for their fintech interests, they noted: "We have seen the waves of B2C [business-to-consumer] fintech companies disrupting traditional banks and other financial services. We believe  now is the time for companies to build and apply software for incumbents in the financial services space. We are particularly excited by applied AI with application in the financial services space and IoT [internet of things] with insurance and proptech."
Point Nine Capital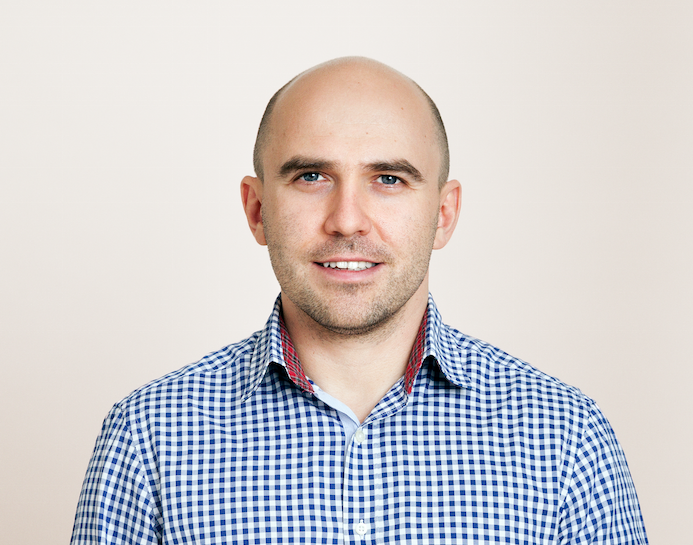 Standout investments: Revolut, Kreditech
Last fund size: €75m (Jun 2017)
What you need to know:
Having backed Revolut at seed-stage, Point Nine has since backed fintech companies across 14 different European countries.
The fintech sector is its biggest segment by deal-flow, although it is theoretically sector-agnostic. Besides fintech, they have also invested in education and health — exclusively at early-stage.
Overall, the firm identifies as business model specialists, and has invested heavily in business-to-business (B2B) companies focused on software-as-a-service (SaaS) and marketplaces, as well as the occasional "opportunistic consumer" facing venture.
What the firm says:
"First and foremost, we are looking for excellent teams with unique insights about the opportunities they are pursuing.
We mainly look at B2B opportunities — mainly software and marketplace — but are not hyper-strict about this and get excited about a unique consumer platform doing something awesome, unique and with a lot of potential."
Editor's note: This piece was updated to include Passion Capital
**
If you enjoyed this, check out our guide to the UK venture capital funds we think you should get to know