Last year, Irish startups raised €1.1bn in VC funding, nearly double the €600m the year before. 
And while funding rounds haven't been huge in 2021 so far, Irish startups are still catching the attention of big investors. 
Manna Aero, a drone delivery startup raised €25m last month from investors including Draper Esprit. US VC giant Tiger Global Management injected €40m of capital into food delivery app Flipdish, which offers lower commissions to restaurants than its competitors.
Concerns loom over early-stage startups in Ireland. Research from the Irish Venture Capital Association found that early-stage venture deals under €5m dropped by a third to €194m in 2020 for favour over later-stage deals.
But Irish investors aren't giving up on their early-stage startups any time soon, including six which spoke to Sifted to tell us which are going to be making a big splash in the future. The only catch — the VCs were not allowed to pick their own portfolio companies.
So who are the top Irish startups to watch?
Nicola McClafferty — partner at Draper Esprit
Draper Esprit is a VC firm with offices in Dublin and London investing in startups across all stages. It also invests in seed funds.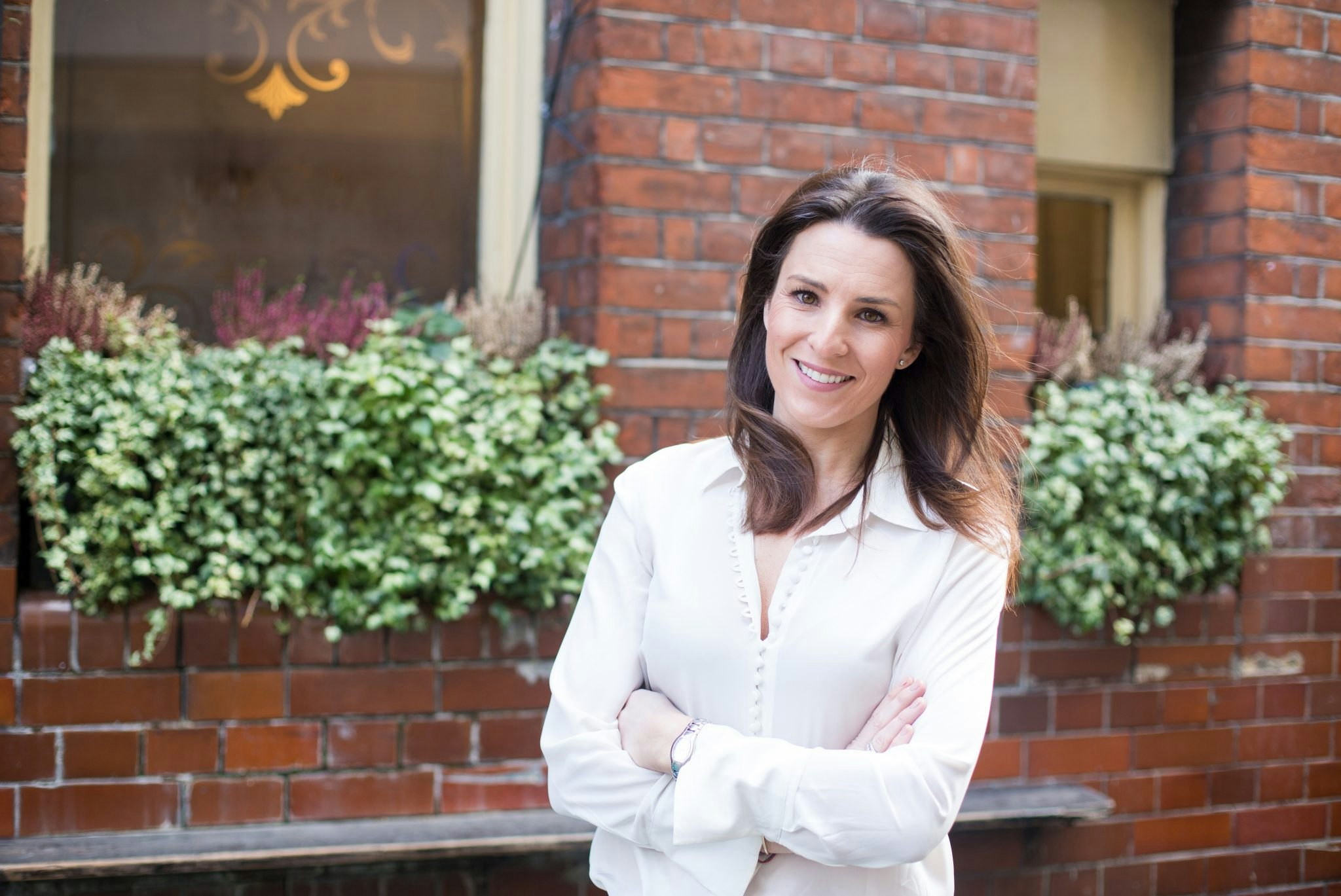 Workvivo
"Workvivo is a really exciting business focused on employee communications in the enterprise.  Over the last few years, internal communications has been somewhat neglected and traditional tools like corporate intranets are no longer fit for purpose — not only for a new generation of digital first workforce but whole new ways of working and collaborating. It's a super team building a world class business in Cork. Watch this space."
Evervault
"Shane Curran is one of those truly compelling and visionary entrepreneurs — and has already attracted funding from top tier global investors. With Evervault, he is focused on building a data privacy infrastructure for the web, Stripe for data privacy if you like. The opportunity here is enormous and we are really excited to see what Shane and his team can build here."
&Open
"These guys are redefining what customer loyalty looks like for consumer brands. In our digital world so many brands can lose sight of the impact of delivering a unique and thoughtful customer gift — and this is what &Open enables. They offer an end-to-end gifting platform, supported by fulfilment and logistics that allows businesses to design and send custom physical and digital gifts. This team takes a unique and creative approach to gifting at scale and already has a really impressive list of global customers including Airbnb, Calm, Spotify and eBay."
Alan Merriman — founder of Elkstone Partner
Elkstone Capital is a multi-family office based in Dublin providing early to late-stage investment opportunities in venture, real estate and more.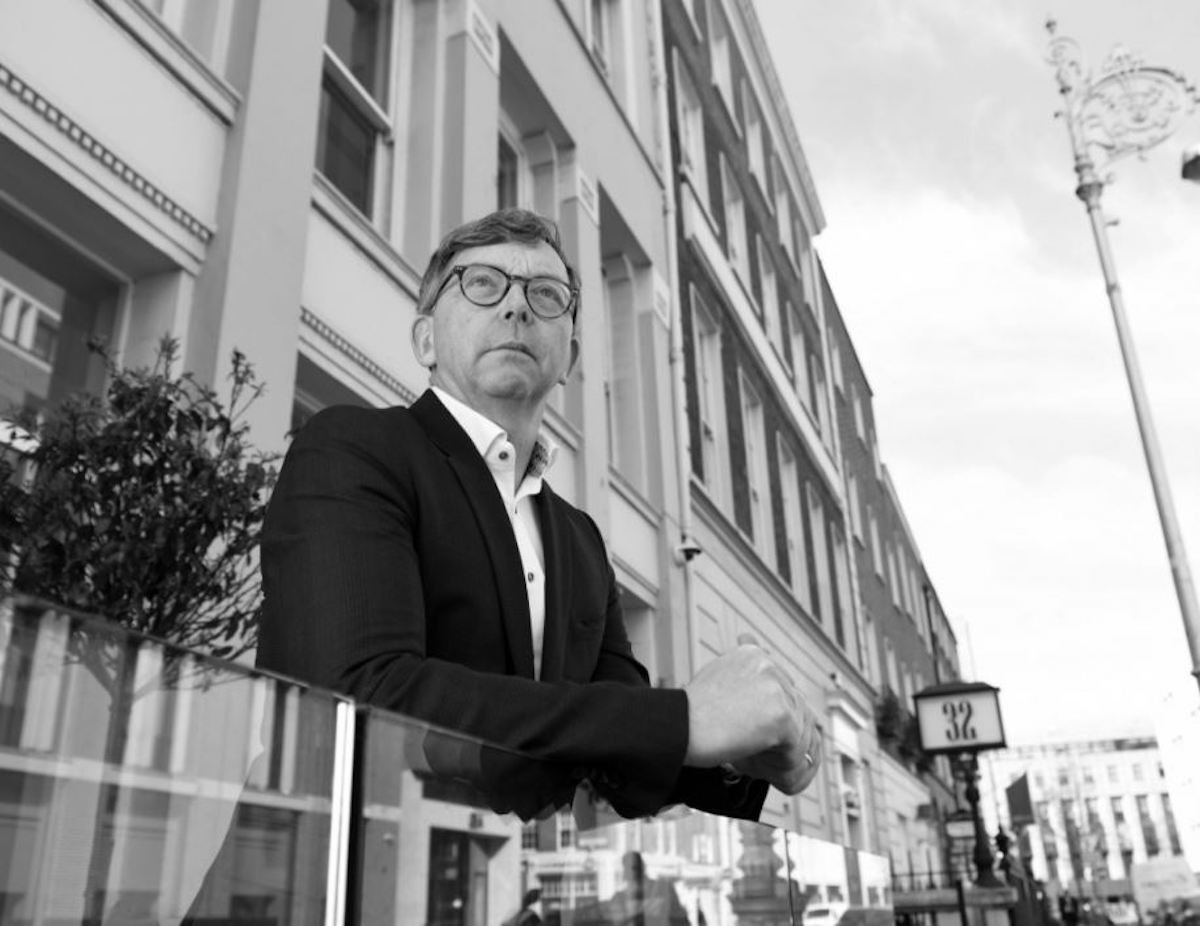 Tines
"Security breaches are a concern for companies globally. It therefore comes as little surprise that demand for security team engineers is exceeding supply by a mile — meaning security breaches are an ever-looming threat. Tines is a security automation platform plugging these gaps by allowing security teams with little technical knowhow to automate low-impact manual tasks without writing code.
"The platform that the Tines team has created is intuitive so any non-technical team member can use it, and is system agnostic meaning it can integrate with customers' existing tech-stack — two big wins. Neither the threat of security breaches nor the rising demand for technical expertise are going away, meaning Tines has a huge market to play in. The company has been backed by Accel, Index Ventures and Crowdstrike on its journey to date and promises to help companies globally to create more robust security systems — certainly one to watch."
Wayflyer
"VC funding became increasingly difficult for direct-to-consumer startups to attract in recent years after the high-profile struggles of the likes of Casper and Brandless. However, the Covid-19 pandemic fuelled remarkable growth for ecommerce in 2020 with sectoral growth of 47% in Europe, according to Salesforce's Shopping Index. These two tailwinds helped create an opportunity for alternative lenders to fill the funding void for ecommerce brands, and few have stepped up like Wayflyer has.
"Wayflyer is an Irish fintech that gives ecommerce founders the insights and funds they need to accelerate their growth through its revenue-based financing platform and free marketing analytics tool. In a hot market where speed is of the essence, the company's underwriting engine offers ecommerce brands funding within hours and its free marketing product enables these brands to optimise their ad spend in a world where cost per mille continues to rise. Wayflyer has shown extremely impressive growth since its founding in late 2019 and looks set to become the latest stellar fintech to come out of Ireland."
Spotlight Oral Care
"Founded by dentists, Spotlight Oral Care is focused on providing oral care products that combine the latest advances in oral care research with the highest quality ingredients. It's also endeavouring to be more environmentally friendly and aware. I think it's interesting because of its smart founders, including two sister dentists who gave up their lucrative careers to make this happen. They are building a global brand that is resonating with a growing niche of consumers who really care not only about the best oral care but equally about clean ingredients, sustainability and the environment. I love it because their products are so Zoom and social media demand pulled, but also because it's on the pulse of being a clean brand for the new times we live in."
Menno Axt — head of platform at Dogpatch Labs
NDRC is an Irish early-stage VC firm and accelerator investing up to Series A.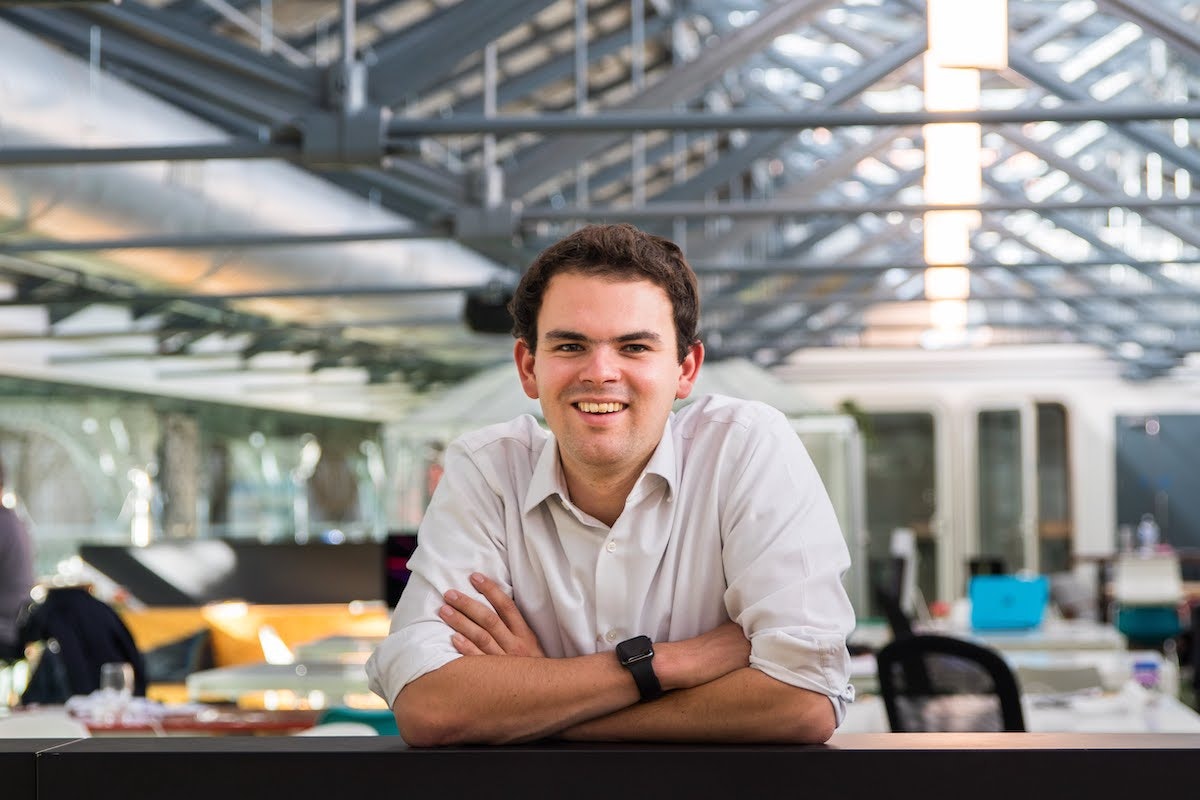 Swyg 
"Swyg is a new take on traditional hiring — it uses smart AI technology and peer-to-peer video interviews to reduce interviewer bias and speed up the hiring process. Companies can set their own interview questions, the candidates interview each other, then AI detects and removes bias and scores candidates according to performance, not likeability. This is one of the most interesting and innovative products that has appeared in the hiring space in a long time. It has raised a €1m pre-seed round from Frontline Ventures and angels such as Charles Bibby, cofounder of Pointy and Martin Henk, cofounder of Pipedrive."
Bridge 
"Bridge makes it super easy to do double-opt-in intros between people. It's interesting because the world is so much better when you are connected. I make a lot of intros between different people each day, and Bridge allows me to swiftly make intros, keep track of them and get feedback on each of them. It's minimum effort from my side but maximum output, plus the feedback option allows me to constantly make better connections myself. The startup is founded by Techstars' venture partner Connor Murphy, who previously raised $7.5m to build Datahug, a 'LinkedIn on Steroids' which exited to Nasdaq-listed Callidus Cloud and is now part of SAP."
Manna Aero 
"'Drone delivery as a service' business Manna Aero has the potential to completely change how we experience home delivery, and has ambitions to deliver for businesses of all types. Right now, its drones fly at 80km/h to deliver food in three minutes for dark kitchens and restaurant chains. With a trial in Oranmore, Galway under its belt it plans to go nationwide within 18 months, and has just raised $25m from Draper Esprit, Team Europe, partners of DST Global and others. It's run by Bobby Healy, former CarTrawler CTO."
Read more about Manna Aero's work in the small Irish town of Oranmore here.
Helen McBreen — partner at Atlantic Bridge
Atlantic Bridge is a growth equity firm investing in deeptech startups from early to late-stage.
Tympany Medical
"This medical device company is a spin out from NUI Galway. It's developing a panoramic endoscope technology inspired by the human eye, that will transform the visualisation of complex surgical procedures. The company's initial focus is on the ear, nose and throat (ENT) surgical market. There is a huge unmet need in the visualisation of ENT surgeries — current visualisation technologies lead to compromised surgical techniques which ultimately impacts procedures, times and patient outcomes. It's solving a genuine problem with ramifications for surgeons, patients and healthcare providers; it's also a platform technology with broad market application beyond just ENT, and has a great team with highly complementary founders."
Inclusio
"Another spinout — this time from Dublin City University — Inclusio is an enterprise software company developing a HR platform focused on monitoring culture, diversity and inclusion. It's a deeply technical product but remains extremely user friendly — the platform combines techniques in psychology, data science and machine learning to continuously measure and improve company culture; but has been designed in a way that it remains engaging to employees, managers and senior leaders.
"Monitoring culture is also a huge challenge — and opportunity — for corporates, particularly during the pandemic given the emphasis on remote work. Inclusio's chief executive Sandra Healy is one of Europe's leading experts in diversity and inclusion, bringing deep subject matter expertise and product insight."
Want more on hiring and diversity tips? Right this way.
Sedicii
"Know your customer (KYC) and anti-money laundering (AML) is a huge administrative and security burden for corporates. With its cryptographic solutions for digital identity in financial services and the public sector, Sedicii doesn't only remove a huge amount of friction for KYC and AML — it also removes a huge amount of risk. This combination is extremely appealing. The company has spent years working in tandem with customers to develop a deeply technical yet scalable product — this work is hard to replicate."
Protex
"Health and safety teams lack the tools to keep workers safe in increasingly complex industrial workplaces, such as ports and manufacturing sites. A lot of health and safety protocols are still paper-based and manual. Protex, an AI startup based in Limerick has built a computer vision system that plugs into existing CCTV infrastructure to enable proactive health and safety monitoring of industrial workplaces, and there's a huge opportunity for software to transform this industry. The company is also building a novel architecture for computer vision analysis that prioritises privacy and security."
Isabelle O'Keeffe — principal at Sure Valley Ventures
Sure Valley Ventures is a VC firm investing in early-stage software companies.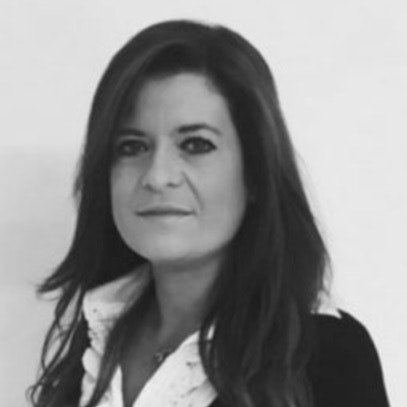 Aylien 
"AI-powered startup Aylien ingests, structures and understands the world's news in 14 languages from over 160 countries using its proprietary Natural Language Processing and Machine Translation technology. It combs through millions of daily events while identifying and tracking what matters to business with human-level accuracy. The company can provide its end-users with event discovery and investigation capabilities, allowing them to identify and quantify the impact of events that matter to their business often before they break in mainstream media. It's got an outstanding founder and team — and has built something unique that can target multiple customer segments — enabling them to grow to be a huge business."
Boundless HR
"Over the last few years, we've seen a rise in both people working in remote locations and tools helping them to do so. Then more recently with Covid-19, the need to work from home and remotely has become essential for the majority of organisations. Boundless makes it possible for organisations to get up and running quickly in different markets, with less effort, for less cost. This is one of the hardest things for an organisation to do when setting up in different markets, with different regulatory, legal and operational environments."
GetVisibility 
"GetVisibility has developed a machine learning platform to discover, classify and protect millions of unstructured data typically contained in PDFs, spreadsheets and text documents. The technology can determine what information is contained in it and whether it should be locked down because it contains intellectual property or sensitive information. In doing so, GetVisibility helps organisations better visualise their data footprint to ensure more proactive management and security."
Finn Murphy — principal at Frontline Ventures
Frontline Ventures is a VC firm based in Dublin and London. It focuses on early-stage startups in the B2B SaaS field. It also invests in companies with the aim to help them expand into the US.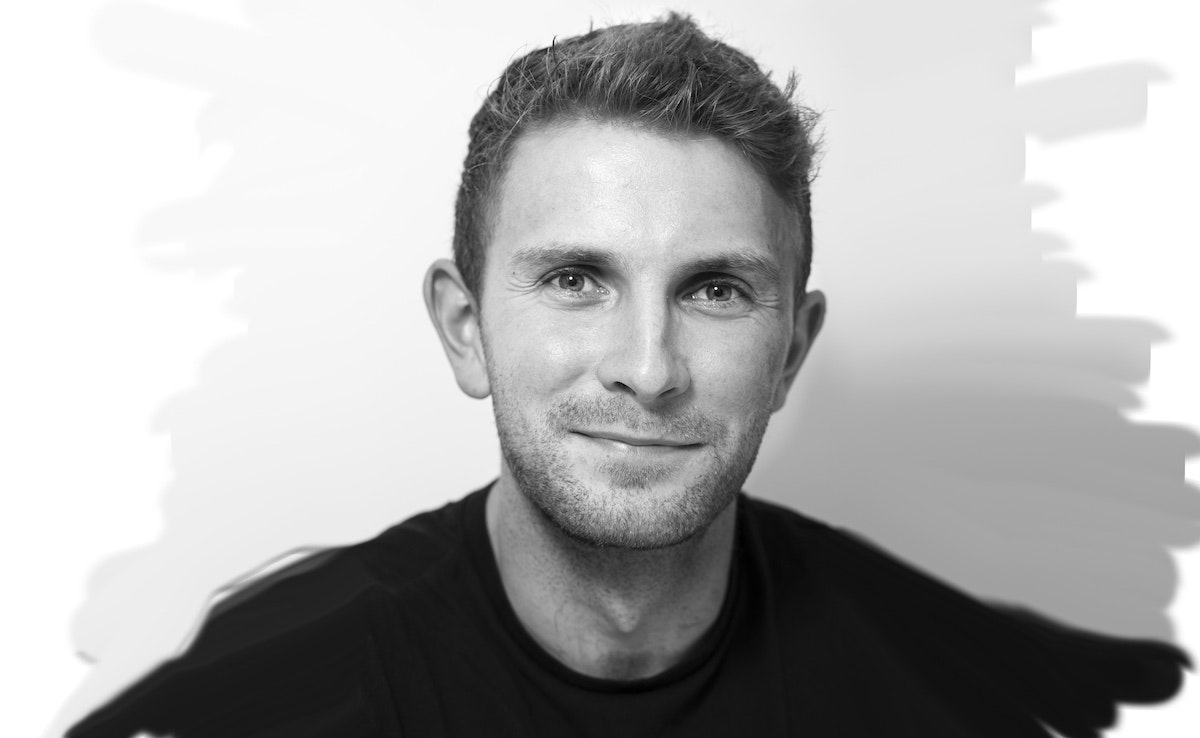 Inscribe.ai 
"Inscribe.ai was founded by the Burke twins out of their engineering studies in University College Dublin and via Y Combinator. The company builds technology that allows companies to verify documents are real via an API interface. It has hired one of the best young engineering teams in Dublin, wants to be the Stripe for fraud detection and is in a market that's plenty able to support a huge outcome. It recently raised its $10.5m Series A from insiders."
Mona.so / Quorum
"Mona.so / Quorum is the brainchild of Patrick Finlay, Romy Lynch and David Newell. All good friends who went to San Francisco in 2019 with an app idea to help people call their mothers more often (turns out the lack of an app wasn't the problem). It's now building a powerful tool for content creators and independent businesses to monetise their audiences."