Serial founders, or those who have started one or more businesses, have proven to be one driving force behind Europe's startup ecosystem. Out of all unicorn founders in Europe, 65% founded at least one company prior to building their billion-dollar business. 
Despite the much-covered challenges with fundraising right now, serial founders are continuing to found businesses in 2023 — and they're grabbing a lot of VC attention.
Using data from Specter, a data platform for VCs to track companies, talent and investor signals, and LinkedIn, we've rounded up a list of eight tech founders who have founded again in the last six months — though there are many more. The people listed have worked in startups such as Alan, Too Good To Go, Zenly and Beekeeper — and many of them have founded new companies using AI (of course). 
We reached out to each entrepreneur for comment, but not everyone responded. 
Melis Guctas — Eindhoven
Guctas cut her teeth in the tech industry in 2010 and has founded two companies.
The first was Modacruz, a social mobile marketplace enabling women to buy and sell pre-owned luxury fashion items, which she launched in 2014. She then launched Resleeve, an AI-powered product design tool for fashion brands, in January 2023.
Michael Thuren — Copenhagen
Thuren has been in startups since 2007 — the year he cofounded his first company WebAdept, which made custom website solutions. He later founded another company, Retardo.dk, an entertainment site, in 2010.
Fast forward to 2018, Thuren joined Too Good To Go, a platform connecting customers to restaurants and supermarkets with surplus food, where he was head of marketing engineering.
In January 2023, he cofounded Litir, an AI-powered platform for M&A and investment analysis.
Reza Sardeha — Amsterdam
Sardeha has spent his career building and scaling up companies as both an operator and founder.
He's founded three ventures in his time: AZS Media Group, a web development agency, a stealth high-tech innovation lab launched in August 2022, and Anyone.com, a platform helping people buy, sell and finance homes, which he founded last month.
Gabriel Hubert — Paris
Hubert founded his first company TOTEMS, a data analytics platform, in 2011, which was later scooped up by payments giant Stripe in December 2014. He went onto work at Stripe and then healthtech unicorn Alan in various product management roles.
In February this year, he cofounded Dust, which makes and deploys large language model apps.
Keith Saft — Copenhagen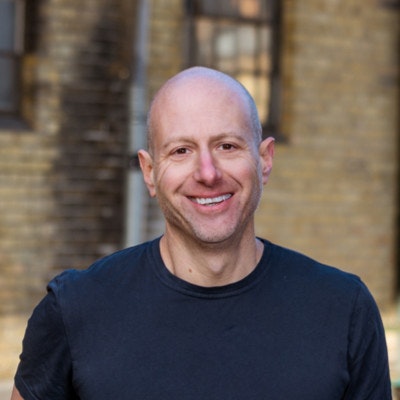 Throughout his 20-plus-year career, Saft has worked in executive product roles at corporations like Yahoo and Telefonica Digital.
In 2018, Saft founded Lua, a digital workflow platform for frontline companies, which was acquired by employee communications platform Beekeeper in March 2021.
In November 2022, Saft founded Throughline AI, which intends to capture data and decisions that teams make and communicate them to other teams.
Kveta Vostra — Prague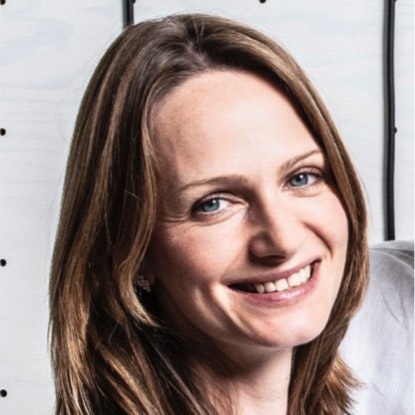 Vostra kicked off her career in tech at Eleveo, formerly ZOOM International, which develops IT solutions for contact centres, where she was most recently the director of marketing communications and training.
She later founded her first company, Ytica, which develops software for contact centres, where in 2017. A year later, she became principal programme manager at communications platform Twilio.
Since November 2022, she's been working on her new company, Salted CX, which appears to be a software development company for contact centres using AI.
Antoine Martin — Paris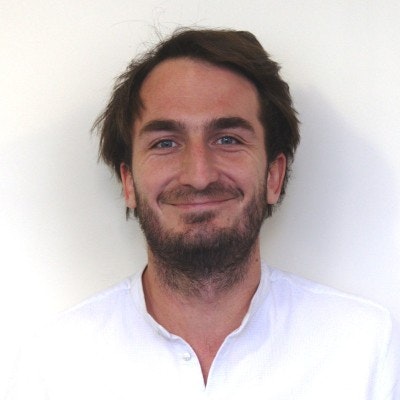 Martin is the cofounder of French social app Zenly which was acquired by Snapchat in 2017 and later shut down in May 2022. 
Now, Martin is onto new things, having just cofounded another social networking platform, amo, in February of this year. 
Julian Stylianou — Wintherhur, Switzerland / Kyiv
Stylianou has founded a handful of companies in his time, from a Swiss entrepreneurship community to a hair transplant company. 
His most recent venture is Deruny, a platform connecting Swiss startups with Ukrainian IT talent.
Dirk Brink — London
Brink is a software engineer who has worked for several companies such as ONQOR, a marketing and creative agency, Dyson (think vacuum cleaners), and Graphcore, a semiconductor manufacturer.
He cofounded his first venture Beaut, a free browser extension allowing users to tip anyone (like a yoga instructor on YouTube, for instance) without leaving the site they're on.
His most recent venture is Salus Labs, a cybersecurity platform for Web3 protocols. 
Dec Kickham — London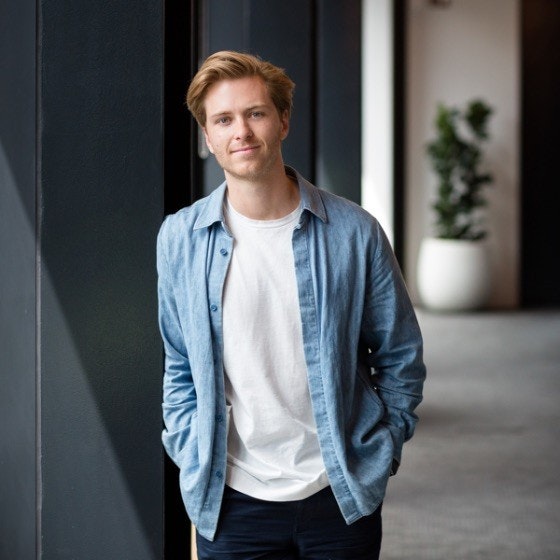 Kickham's first stint as an entrepreneur was at university, when he cofounded a so-called connection and discovery platform for the student and restaurant market. He and the cofounders later shut it down to focus on their final years of university.
Since then, Kickham has worked in several design roles — his most recent was senior strategic designer at BCG Digital Ventures. 
Kickham has now cofounded a new venture called Smth.ai, which he cofounded with Simon Dunkleman, the company's CTO. Smth.ai s a platform and marketplace for AI agents, which it'll be launching to the public at the end of April.
Miriam Partington is a reporter at Sifted. She covers the DACH region and the future of work, and coauthors Startup Life, a weekly newsletter on what it takes to build a startup. Follow her on Twitter and LinkedIn