Germany has had a slow start to the year in terms of funding. 
In the first quarter of the year, $3bn was invested into German startups in 170 rounds, according to Dealroom data. If this pace were to continue, it would mean just 680 funding rounds for 2022 — compared with last year's count of 1,100.
And there have been none of the really big deals we've seen in other geographies — in fact, no deals above $250m. (Meanwhile Turkish speedy grocery giant Getir raised a whopping $768m and UK payments company Checkout.com raised $1bn)
Robert Lacher, founding partner at Berlin-based VC firm Visionaries Club, thinks there are a few factors impacting funding activity in Germany.
"While Q1 has in general always been a bit more quiet, we saw an exceptionally high volume of funding activity in the second half of last year. We naturally see that those companies are now heads down in execution mode at the start, as is typically the case," says Lacher.
He adds that, regarding the early stages, the European VC market is undergoing its "biggest disruption in history" with more US funds entering the market, new emerging managers starting their own funds and a new generation of unicorn founders competing for the best deals. "Series A has turned into a red ocean."
Q1 data shows that megarounds are still very much the trend in Germany as well as the rest of Europe, with the majority of capital raised at Series B and Series C stages. That suggests it's harder for startups to raise at seed stages right now. 
Funding at the early stages in Germany is still largely dominated by domestic investors, with US and Asian investors continuing to come in at later rounds. This isn't surprising since Germany has traditionally had limited growth capital and has struggled to compete with international investors past Series B. 
Germany continues to be strong in enterprise software and HR tech — industries which have already spawned several unicorns. Just this month, Staffbase, an employee communications platform, reached unicorn status with a valuation of $1.1bn, following a €106m Series E. 
Below, we highlight the top 10 deals in Germany this year using data from Dealroom. 
Forto — Berlin 
Digital freight forwarder Forto is leading the pack in terms of money raised in Q1. 
Its $250m Series D in March brought its valuation up to $2.1bn — double that of fellow Berlin digital freight forwarder Sennder, whose valuation currently sits at $1bn. The funding came just eight months after Forto raised $240m in a round led by SoftBank's Vision Fund 2.
So what's got investors so pumped about Forto?
The logistics market is quickly expanding (it's market worth is expected to reach over $12bn by 2027) thanks to the rise of ecommerce and reverse logistics (the return of goods by customers or the reuse of packaging)
Forto is also trying to make the global logistics industry more sustainable: it helps companies analyse the emissions of their shipments and offers them ways to offset them. 
Hy2Gen — Holzgerlingen
Founded in 2017, Hy2Gen is financing, building and operating plants for the production of green hydrogen and hydrogen-based efuels. In February, it raised €200m via growth equity financing — the largest amount of private capital raised for a green-hydrogen company to date.
Green hydrogen made from solar or wind-powered electrolysis is increasingly attracting interest from investors and governments. Gas prices are rising dramatically, exacerbated by the Russian invasion of Ukraine, making alternatives such as grey hydrogen (made from natural gas) more expensive. 
Hy2Gen may find its solution increasingly in demand over the next few years.
Volocopter — Bruchsal
Flying taxi company Volocopter is one of Germany's industrial sweethearts — and the amount it's raised from investors shows it. In March, Volocopter bagged $170m in a Series E round, bringing its valuation to $1.7bn.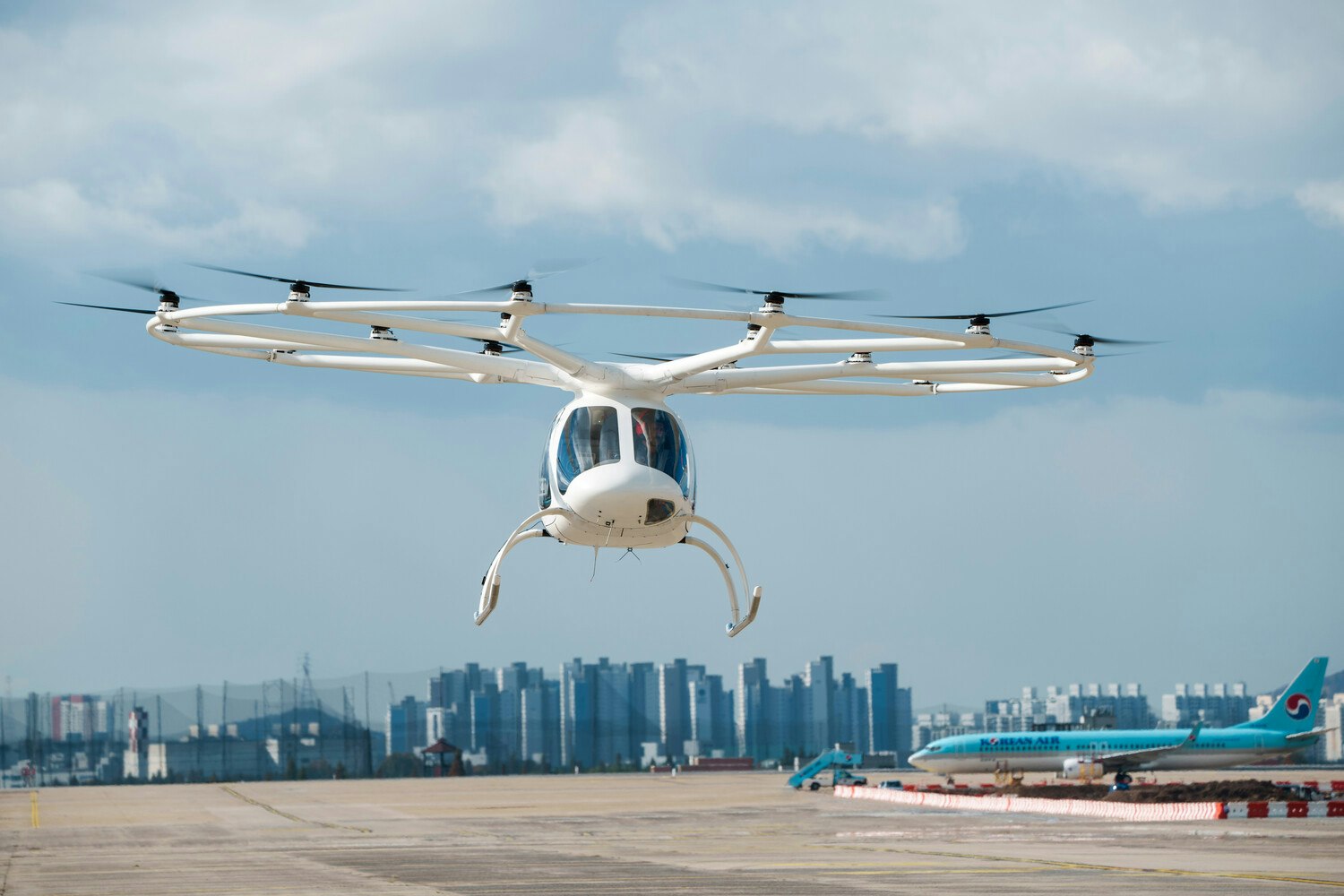 While no urban vertical takeoff aircraft has yet been certified to fly passengers, Volocopter is seen as the closest to being able to deliver services soon. It's main rival is fellow German Lilium. 
Volocopter says it plans to start offering flying taxi services in its multirotor electric aircraft during the 2024 Paris Olympics, but many are sceptical as to whether that will happen. 
Staffbase — Chemnitz
The employee communication platform has just raised $115m in Series E financing and become the latest unicorn in HR tech. Staffbase helps businesses of all stripes connect with their workforce, whether they are based in the office, at home, on the factory floor or on the road. 
Employee communication is an area that many new startups are taking on — and that VCs are starting to pay attention to. 
For example, Stuttgart-based startup Flip, which offers a messaging-based employee app for deskless workers, raised $30m in Series A funding in February. There's also Beekeeper, an employee communication platform, which similarly integrates multiple communication channels in one hub. It raised €41m in 2019.
Staffbase is clearly leading the pack. It works with over 2,000 enterprises, has 450 employees and doubled its revenue in the year to 2021.
Vivid Money — Berlin
Berlin-based Vivid Money — a digital bank and investing platform — was later to the fintech game than N26, bunq and Revolut, having launched in 2020. But the fintech is growing fast: in February, it raised €100m in a Series C, bringing its valuation to €775m, more than double its previous amount.
This might be related to the boom in interest from users in investing in stocks. With Vivid Money, users can — in addition to normal banking services — invest in stocks, crypto, precious metal assets and SPACs. 
Sunfire — Dresden
Sunfire is the second hydrogen startup on this list to have raised big bucks this year. 
Just last week, it raised an €86m Series D led by London-based investors Lightrock, a private equity platform investing in sustainable businesses, and Planet First Partners, a "purpose-driven" growth investment platform.
Sunfire produces green hydrogen or synthesis gas, a mixture of hydrogen and carbon monoxide from electricity, steam and CO2 as an alternative to fossil fuels. Its technology could be critical for increasing the supply of green hydrogen needed to decarbonise large industrial companies across the world.
Wandelbots — Dresden
Since its launch in 2011, Wandelbots — which has created a no-code software to teach robots to do menial manufacturing tasks — has raised a healthy sum of cash. In January, it raised $84m in Series C financing — just six months after it raised its Series B of $30m — bringing its total funding to $122m. 
Robotics is a hot sector right now, especially since Covid saw much of the manufacturing industry grind to a halt.
According to Pitchbook, approximately $560m of VC funding (excluding Wandelbots' latest round) has been plugged into robotics and drone startups in 2022. Last year was a bumper year, with $14.9bn invested in robotics worldwide.
SoSafe — Cologne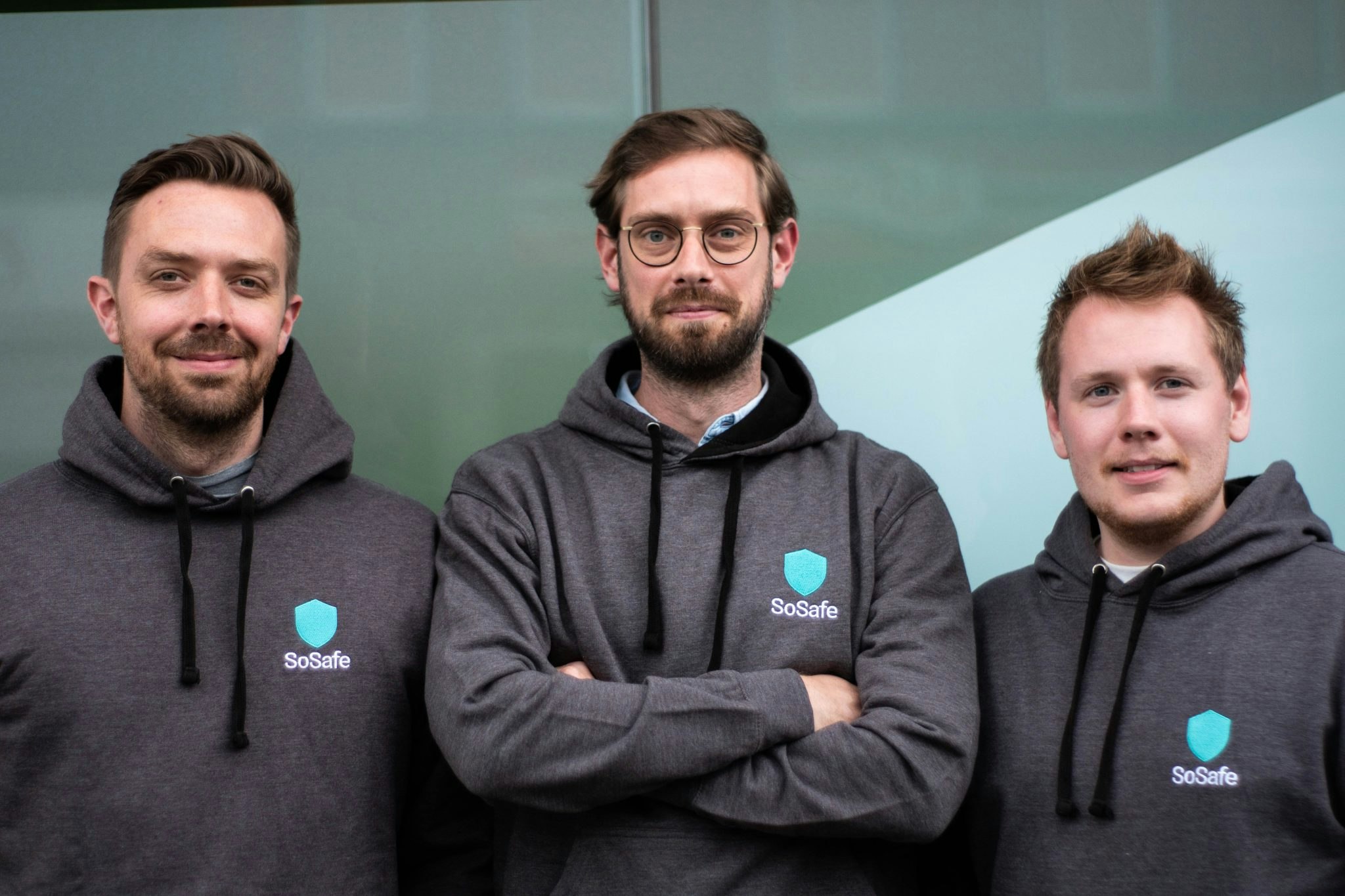 SoSafe is a cyber security awareness platform which has been steadily growing since its founding in 2018.
In January, it raised $73m in Series B financing, which it said it will use to grow its headcount from 285 to 500 and expand its customer base. Currently, it has 1,500 clients worldwide including Aldi and German energy provider Vattenvall.
SoSafe says its platform increases companies' resilience to cyberattacks by assessing risks, training staff and creating secure habits.
It could be a business about to boom. Cybercrime is among the top threats to companies worldwide — and it's an expensive problem to deal with. Global cybercrime costs are expected to grow to $19.5tn annually by 2025 — a sharp increase from $3tn in 2015. 
Xempus — Munich
Xempus is a pension and life insurance software platform connecting corporates and employees with insurers and brokers. In March, Xempus raised a $70m Series D, bringing its valuation to an estimated $420m.
The pension and life insurance market is currently worth more than $2.5tn globally in annual premiums, according to Xempus's data.
It's thought that the private and corporate pension and life insurance sectors will grow dramatically in the next few years, as public pension replacement rates are declining, healthcare is getting more pricey and people are living longer.
Leapsome — Berlin
Leapsome is a people enablement platform designed for feedback, goal-setting, employee engagement and training. The idea is to help companies manage a lot of the HR tasks around internal feedback and learning so they're better able to retain talent. 
People enablement seems to be an emerging category within HR tech. Recently, fellow German people enablement platform Zavvy raised a $4m funding round led by La Famiglia VC in Berlin.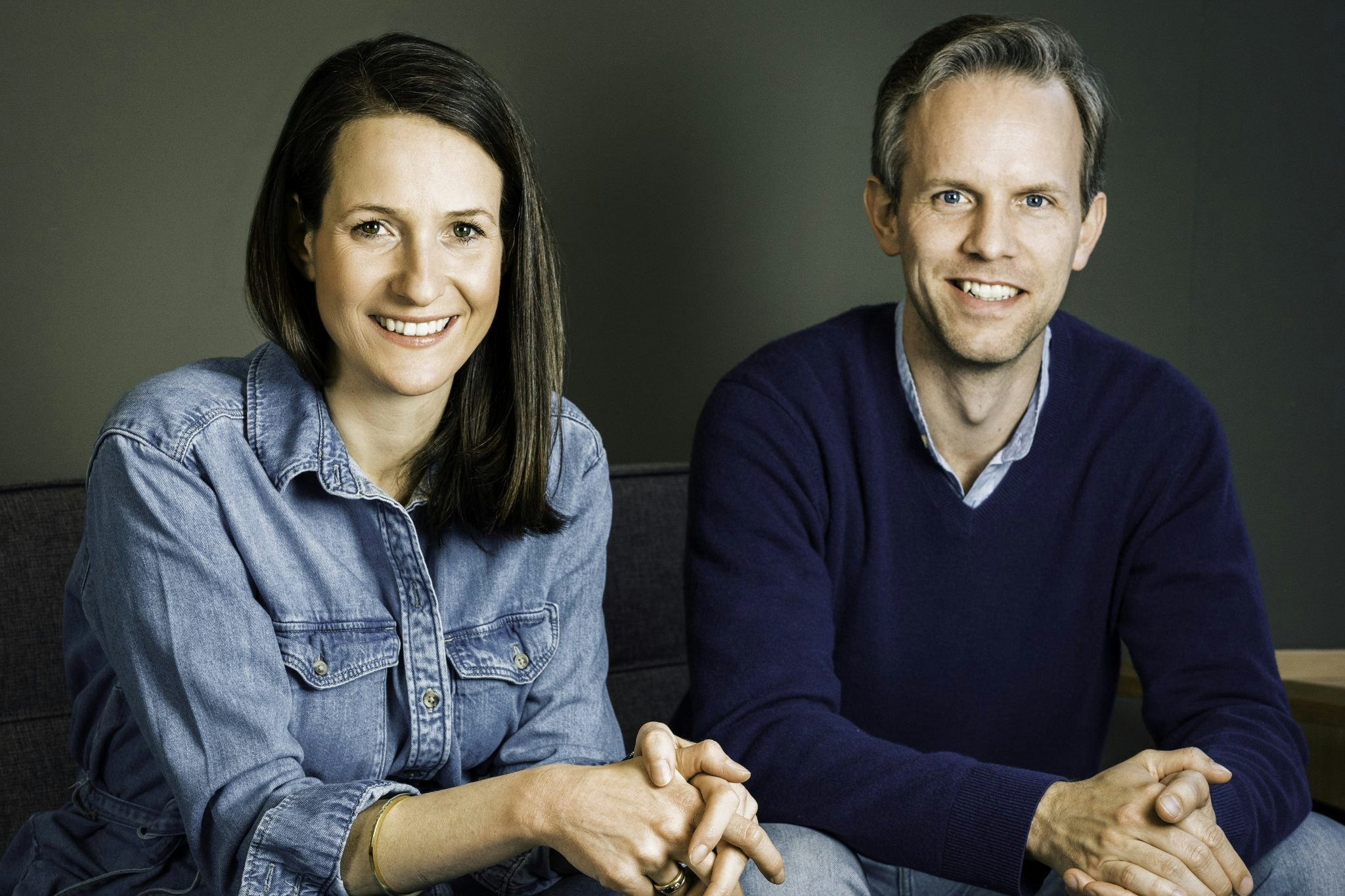 Leapsome, which was founded in 2016, was entirely bootstrapped until recently. In March this year, it raised a $60m Series A funding round, which it says it will use to expand internationally, in particular to a new location in the US. 
The company is already profitable, and tripled its revenue in 2021.