Octopus Ventures has raised a new £83m fund, meaning it joins a small club of European venture capital firms with total assets of more than £1bn.
London-based Octopus will use the new fund to back its portfolio companies as they grow and scale. Over time it could write companies cheques of £250,000 up to £20m.
Over the years, Octopus has had big successes in consumer sectors, with companies like travel business Secret Escapes, clothes reselling app Depop, femtech startup Elvie, food business Graze and online furniture retailer Swoon.
Yet it's shifting strategy, moving from being a "generalist" fund to more of a specialist. To that end, it's honing in on the three areas where it expects to see the biggest business opportunities in the coming years: the future of health, money, and industry.
We previously spoke to Will Gibbs, head of Octopus's health "pod", about why the future of health is so big, so exciting, and so damn complicated.
Here, we catch up with Zoe Chambers, head of Octopus's industry team, which covers everything from the internet of things and augmented reality through to "factories 2.0" and machine-to-machine communications. It's robots and cars that get her really excited, though.
You used to be a lawyer. How did you end up leading industry investments?
I could see a large part of [the legal industry] being about pattern recognition, sifting through a lot of data. As a business model, that's becoming inappropriate and inefficient — where we can free people up to be doing the most interesting (rather than repetitive) stuff, we should.
Where we can free people up to be doing the most interesting (rather than repetitive) stuff, we

should.
I was a generalist investor, and then I got particularly interested in robots. My sister is in healthcare, and she's also a reservist in the army; I heard what they do with surgical robots, in difficult places. And what starts at the edge, quite often becomes commonplace eventually. I also spent some time last year in America and got to meet lots of robots. It was fun, so when we divided up into sub teams, industry felt like a natural fit.
Sifted Newsletters
Sifted Newsletter
3x a week
We tell you what's happening across startup Europe — and why it matters.
We're a team of four — three women, one man. The others' backgrounds seem far more obvious: Simon King was an academic, Uzma Choudry has a PhD in synthetic biology, Akriti Dokania was a software engineer.
What falls under industry?
The digital and physical worlds are rapidly colliding. There are more human-to-machine interactions, and even more machine-to-machine interactions. It's going off the charts. We think of "the future of industry" as enabling tech for the next industrial revolution, and taking advantage of where the UK has a particular USP.
With novel materials and manufacturing, the UK has an

edge.
With novel materials and manufacturing, the UK has an edge. We are the home of Formula One, of big car manufacturers, aerospace companies — there are always lots of projects going on here. Graphene came out of the University of Manchester, and there are a number of companies in Manchester and Edinburgh looking at applications of the material. It's a classical venture technology; we've never had it before, so no-one knows how far use cases can go. I'd also point to [one of our portfolio companies] Surrey NanoSystems, the maker of Vantablack; it's a proprietary material, the blackest black of black.
The AI talent here [in Europe]— although some people would challenge me on this — is up there with the best in the world. Despite the US and China's attempts to get a stronghold on the future on AI, we estimate about 1 in 10 people with PhDs in Europe go to work at European startups. In terms of research papers from the top scientists in the world, the UK is more than punching above its weight.
That leads into the robotics and hardware side. And then the flipside to all that, is that the world will become more connected than ever. So we should also be looking at how we keep that world secure.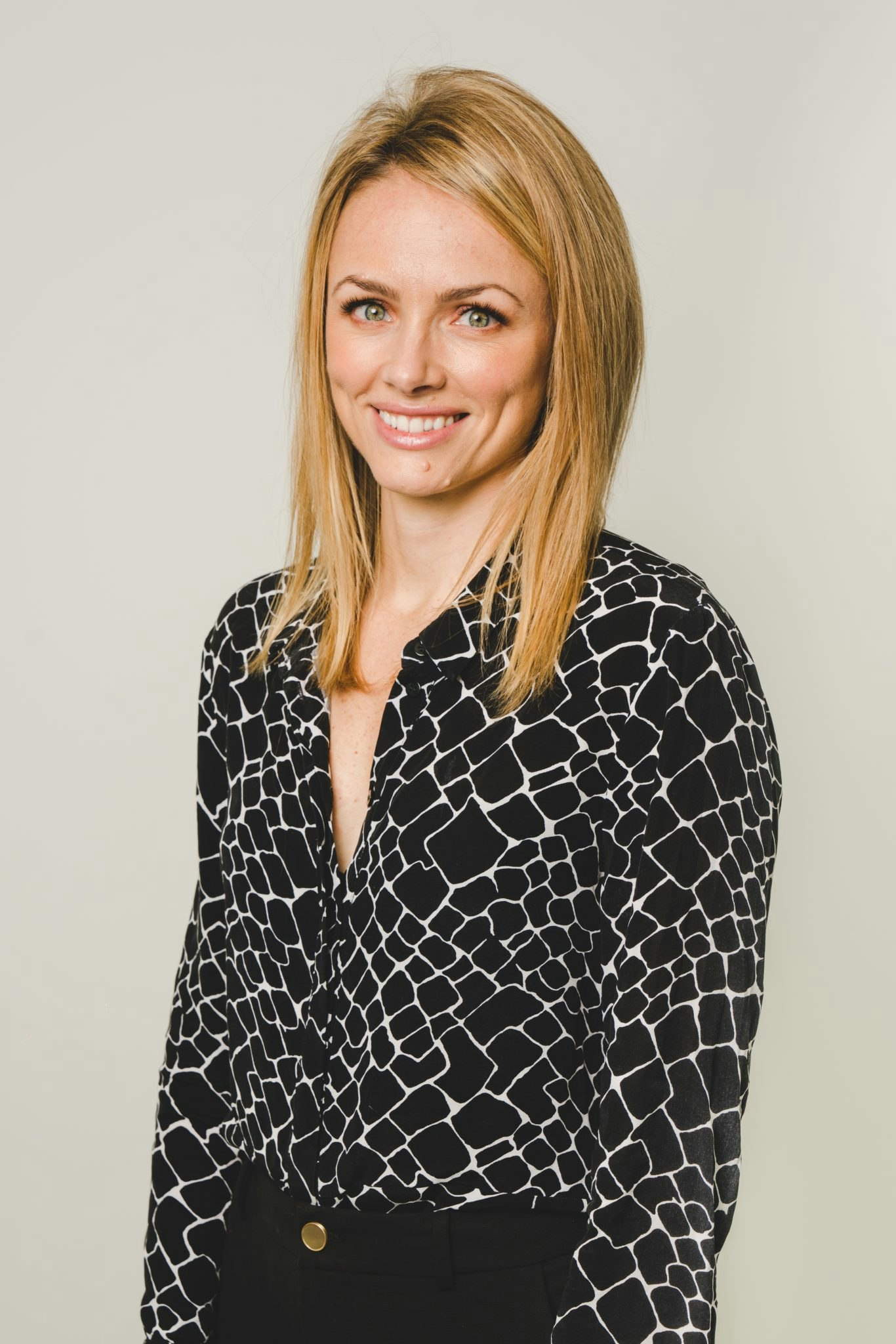 Why is industry 4.0 such a big opportunity?
There have been lots of construction-focused startups in past two years. [The large British rail project] HS2 has overrun by two years; projects tend not to stick to budget or timeline. In the UK, we think construction is a really obvious industry that's ripe for disruption, and it naturally makes our country more efficient if we're able to do it. But it's a classic case of an old-school industry that takes a while to get the people buying tech into innovation.
In terms of other industries, the UK economy is most prolific for being a services provider. Those industries — like the legal industry — are ripe for disruption. Where I see a real opportunity is not at the big enterprise level — they're more than aware that they need to use tech to their advantage — but in creating tools for freelancers and gig economy workers, and also SMEs; they're often very under-served by all aspects of the market.
How are you building up credibility and a network in the industry space?
We're using university contacts — that's absolutely where tech innovation is happening. And we also try and use corporate folks — now more and more they have an innovation person, looking for tech they would want to be built for them. We use them as a sounding board for tech that comes through our doors.
What specialist funds are there in this space?
On deeper tech, there's Amadeus and MMC Ventures, who we coinvest with. Also Pentech, IP Group, OSI, Parkwalk, Cambridge Angels and Cambridge Innovation Capital.
More generally, ADV occasionally looks at the same things. Atomico did an industry 4.0 deep dive.
Funds that invest one step before us are Entrepreneur First, Crane and Episode 1. We have a close relationship with them.
Do you need to be close to the universities in this sector?
You need to be where novel tech and really defensible IP is being developed. Talent is not just in Oxford and the London universities, but also in Bristol for robots and indoor farming, Edinburgh for computer vision, and the North has some amazing research centres.
You need to be where novel tech and really defensible IP is being

developed.
In our team we have a couple of folks with tech transfer office experience. They understand the commercialisation process for academics and post docs. The universities have all realised that taking a big chunk of equity from a company is not conducive to a long life span. [When a large chunk of the] cap table is reserved for the university, it's so difficult to work with [for an investor], because it leaves the entrepreneur with so little. What's great is that university tech transfer offices are communicating more with each other, sharing best practice on what will make this a successful company going forward. At King's College London, they're trying to put companies in their own incubator, which have already sorted out IP issues.
Some universities, like King's and Imperial, are introducing entrepreneurship specific modules, bridging the gap between being awesome at research and real world [applications].
What would make your life easier when working with universities?
It's an education piece. Who owns the IP? How much is the researcher's versus how much the university's? What is really up for being commercialised?
It's also about having an early conversation with these folks as to whether they really want to be the CEO — the person who has to hire a team, and have responsibility for selling this. Often those two don't marry. Do you just want to licence this, or sell it, or hire someone else [to be CEO] and be head of tech? Then you don't have that horrible position where the person who owns the IP is forced into being the CEO, out of their comfort zone.
Frontloading that is really helpful for investors; this is why incubators like Entrepreneur First are onto an exciting thing. They know the benefits of balanced cofounders.
What do you make of corporate innovation in industry?
My absolute favourite [corporate innovation team] is InMotion Ventures, Jaguar Landrover's venture fund — they have unique access to a manufacturing giant. We coinvest with them. That unique distribution channel can be very exciting, and a big upsell.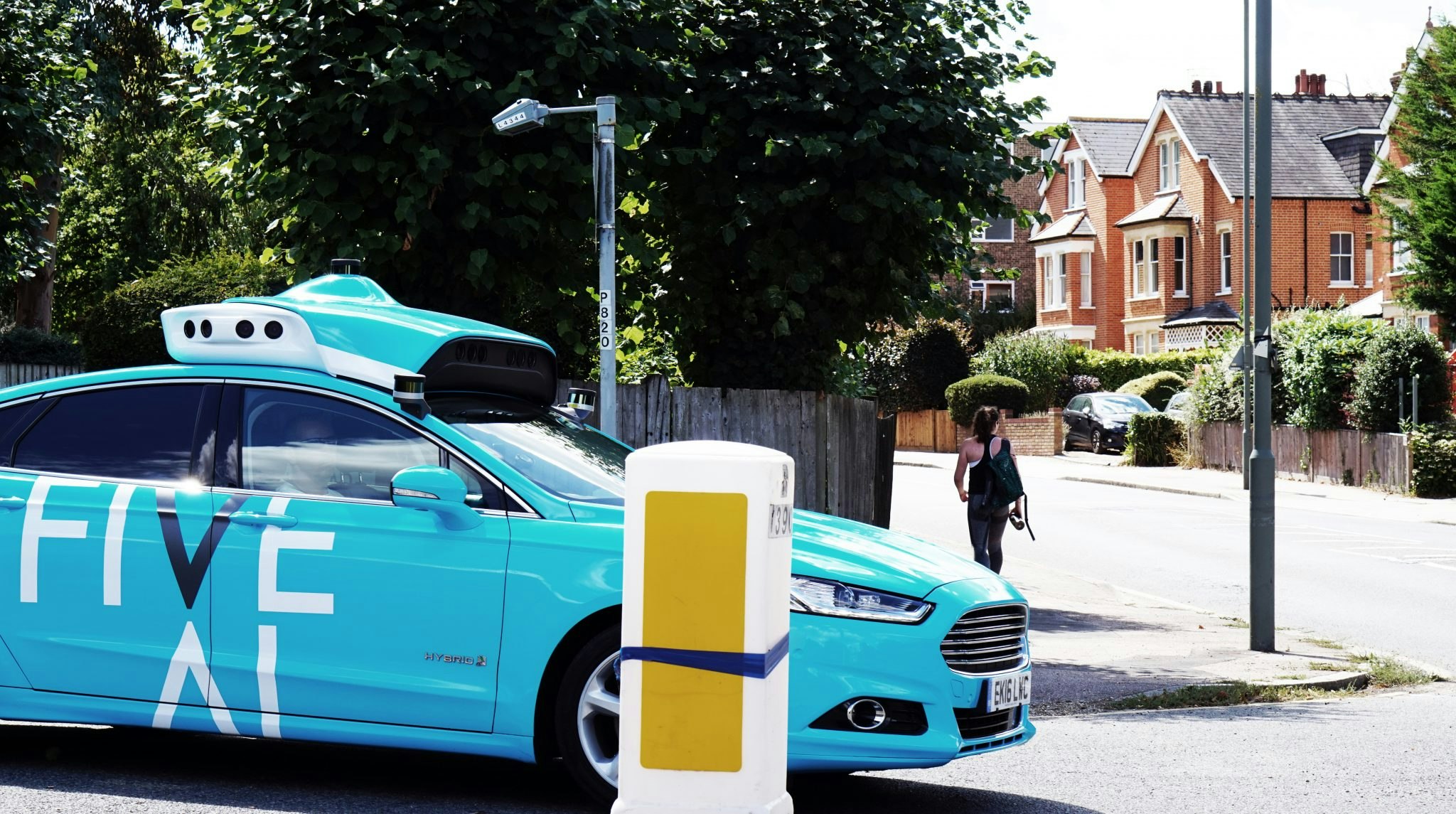 Cars would come under the "industry" remit. We spent a lot of time with [autonomous vehicle startups] FiveAI and Oxbotica, and we're now seeing a whole swathe of startups like Humanising Autonomy and Propelmee focusing on one aspect. For example: from a car's perspective, how does it understand what humans are doing? They're each focusing on a smaller part of a bigger problem.
Autonomous vehicles are super exciting, but far off. It's a race for progress across the globe, with lots of capital piled in. Whoever gets the most talent and progresses the most first will dictate how the rest of the ecosystem fits in.
When we have super connected cars, we will be able to collect data on everything we do in our cars; insurance claims will be processed so differently in the future. The car will be able to tell everyone exactly what happened.
Car startups to watch
[/box]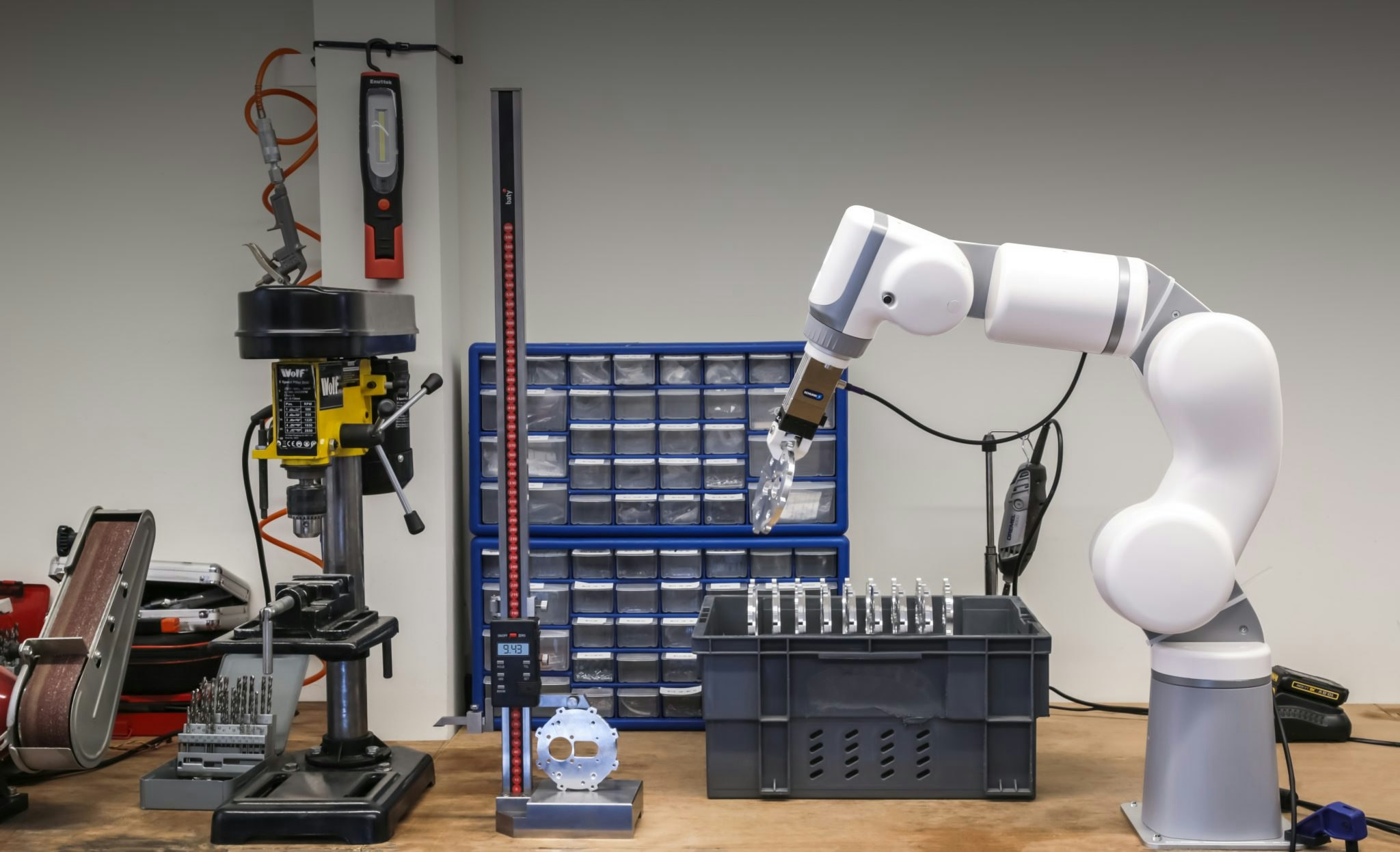 Which are your favourite robot companies?
In the UK, one of my favourites is Automata — it makes a cheap collaborative robot, which is exciting.
Read more:
Then companies like Open Bionics, and Q-Bot, which has a robotic device to install underfloor insulation, to prevent people from going into cramped spaces. Ecorobotix uses computer vision to offer specific spraying of herbicides. We're also seeing more and more restaurant robots, like Karakuri.
Robot startups to watch
OR Productivity, now known as Freehand
[/box]
How many companies do you see per month?
In real life, we probably see about 10-20 per week, across the team. Then we have 10 times that coming in through the computer.
Which are some companies you would've loved to have invested in?
Graphcore; that's an exciting bit of chip technology. Of the cars, we really like Oxbotica and FiveAI. On security, we've invested in Digital Shadows, but I love the way Senseon's team is using AI to protect organisations.
Which investments have you made since moving to the pod structure?
SLAMcore. It's a spinout from Imperial, largely PhD folks who have essentially created their own proprietary algorithm for spatial intelligence and mapping. A robot or drone doesn't understand where it is in relation to the world. [SLAMcore helps them understand that.]