Nicknamed "Silicon Gorge", Bristol has deeply rooted expertise in semiconductor engineering and has been the birthplace of companies such as Graphcore, which are creating the next generation of silicon chips for the age of artificial intelligence.
We get the inside view on Bristol from Monika Radclyffe, Director for the Bristol SETsquared Business Acceleration Centre, a startup incubator backed by the UK government and five universities in the south west region of the UK: Bath, Bristol, Exeter, Southampton and Surrey. Launched in 2002, SETSquared has so far helped some 3,500 entrepreneurs build their businesses.  
What is Bristol's biggest strength?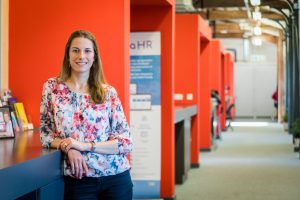 Bristol is the UK's second biggest tech cluster after London. It has an estimated 27,000 people doing tech-related jobs, and in 2016 alone there were 226 startups created in Bristol. "Silicon Gorge" has a history of innovation in the semiconductor industry, partly as a legacy of Inmos [a government-funded microprocessor company founded in the 1970s which never quite managed to turn profitable, but which created a huge supply of talented semiconductor engineers in the region]. Inmos was a failure for the government but a big success for the region.
Advertisement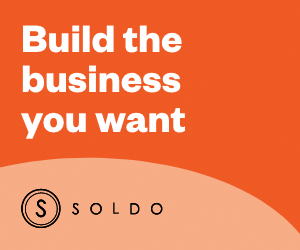 One of the main strengths, however, is how helpful and collaborative the tech ecosystem is. People get together a lot and support each other.
What is the main challenge?
The lack of recognition outside Bristol. When you encounter potential investors for the first time tell them you are based in Bristol they ask: "Where?". I think that is slowly changing, however, as people are reassessing their image of Bristol and we are increasingly seeing investors coming to spend time in the city.
How has it changed in the last five years?
There has always been angel funding but before it was underground, you didn't hear much about it. Now it has become a lot more visible as there are organisations like the Bristol Private Equity Club that have become well known.
We've also started to see some venture capital firms such as Maven Capital establish offices in Bristol.
How easy is it to find funding?
Getting a seed round is most difficult. By the time you are raising a Series-A your business is often well-known enough to attract investors from outside the area, but that first funding round can be very difficult. Luckily there is some grant funding from organisations like Innovate UK that can help plug the gap, especially for some of the science-based startups. The University of Bristol has also established a fund that can help with very early-stage funding.  
How easy is it to hire people?
There is a strong supply of talent, with local universities producing some 5000 engineering and computer science graduates each year. There is a huge demand for them, however, which has been exacerbated by the number of large tech companies, such as Just Eat, moving their development centres to Bristol. These bigger businesses can afford higher salaries than the startups.
What are some of the daily hassles?
Office space used to be a problem but in the last two years a number of new coworking spaces have been opened so that has now been solved. People are always complaining about the traffic in the city — driving is a nightmare.
What is the social side of Bristol like?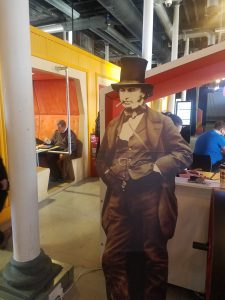 There are lots of events, you could go to one every night at a variety of coworking venues such as the Engine Shed, the Watershed and the Science Park. Bristol is a family-friendly city, however, the networking events all tend to finish by 8pm so that people can go home to their families.
Who do you need to know?
Ben Shorrock is managing director of TechSPARK, a digital information hub for the tech industry in the region. It has details of all the events and jobs.  
Clare Reddington, creative director at the Watershed coworking space.
Nick Sturge, director of the Engine Shed co-working space.  
What are the best events to go to?
Bristech runs a meetup on the first Thursday of every month and an annual conference in December.  South West Founders has a monthly meetup that connects local entrepreneurs. The Engine Shed coworking space also holds a lot of themed briefings on topics like scaling up a company. SETSquared organises an investment showcase in June to help investors meet local startups.
This map shows details of all of Bristol's meetups.
Where is the best place to work?
Engine Shed and Watershed are good coworking spaces. There is a lot of new office space now available, at Runway East and DeskLodge. Framework is a good place for creative businesses and Futurespace next to the University of the West of England.
What is the best newsletter or news site?
What is Bristol's biggest startup success story?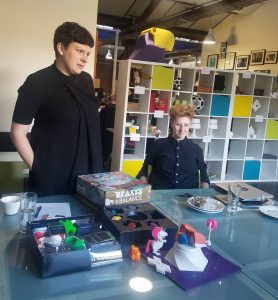 We finally have our first unicorn, Graphcore, which makes semiconductors for AI and machine learning. It raised $200m in December from investors including Microsoft and BMW, giving it a valuation of $1.7bn. It has reached that valuation in 5 years and now employs more than 200 people. Everyone in Bristol has been waiting for the first unicorn, and this really helps boost confidence in the region.
[Shortly after Graphore Bristol actually got its second unicorn when Ovo, the greentech company, raised $200m from the sale of a stake to Mitsubishi Corporation.]
What are the most exciting new companies to watch?
Interactive Scientific, which uses virtual reality to visualise complex scientific concepts
Reach Robotics, which makes robots for use in gaming
Yellow Dog, allows companies to perform complex operations – such as rendering games or processing financial transactions – using less computing power
Gapsquare, which produces software that helps companies close the gender pay gap
Open Bionics, which makes bionic arms for amputees.
Lettus Grow, a company developing "aeroponics" technology where plants are grown without soil in a system that mists their roots with nutrient-rich water.
Which universities are influential in the region?
There are four universities that supply engineering and business talent: The University of the West of England (UWE), the University of Bristol, University of Bath and the University of Bath Spa.
Bristol Fact File
Number of startups
TechSpark's map of Bristol and Bath-based tech companies shows 1630, AngelList lists 237.
Total investments in the region
Crunchbase lists some 38 funding rounds for 2018, raising more than $265m. The bulk of that is from the $200m fundraise by Graphcore.
Average software developer salary
 £42,470 according to PayScale.
Price per square meter for office space
Top rents in the city centre were £32.50 per square foot during 2017, according to Savills, the real estate company.
Price of coworking desk
Around £260 per month for a fixed desk.
Tax rate
 The main tax rate for corporate profits is 19%for the year starting 1 April, 2018 and 18% for the year starting 1 April 2020.