Picture this: you come up with a brand new technology to solve a problem that people have been puzzling over for years. Perhaps it's a new drug to treat cancer, or a piece of machinery to accelerate carbon removal. You can't wait to reveal it to the world — but when you do, another company nabs the idea from you and builds something from your intellectual property (IP). Dream over. 
Without a patent protecting its IP, a startup is left with little defence. "If you openly disclose a technology that isn't patented, anyone can use it," says Sid Koneti, former attorney and cofounder of SkoneLabs, which uses AI and IoT to reduce food loss and which filed for a patent in August 2023. Founders who skip this step, or get too excited and shout about their tech before protecting it, are "basically giving away all the effort and money" that went into developing their product. 
Demand for patents is on the rise: last year, the European Patent Office (EPO) received more than 190k applications, a new record and 2.5% bump from the year before. 
But how do they actually work? Sifted spoke to patent experts and founders with experience of the process to find out which startups should consider filing for one, why they're so important and what founders should know before they start an application.
What are patents?
Patents grant people and companies the right to protect their inventions from being replicated or used by others without permission, reserving the value of the intellectual property for the creator. They're usually valid in the country or region in which they're filed — so, if a company applied for a European patent to cover them in multiple countries, it would have to manage the patent for each country individually by registering it with the national patent office in each location. The requirements for enforcing — or validating — the patent might change across locations. 
In June 2023, the EPO launched a new Unitary Patent, which offers a single patent offering IP protection in up to 17 EU states, with the goal to eventually cover the 25 member states that have signed up (Croatia and Spain are the two countries that have not joined the agreement). This reduces overheads like translating the application into different languages, the fees paid to national patent offices to enforce the patent in that country and the cost of local attorneys to adjust the patent for each location, the EPO tells Sifted. 
Patents generally last for 20 years. After that time is up, the product enters the public domain, and anyone is free to use, make or sell it without needing permission or licensing. You can't reapply for one for the same product once the first expires.
Who needs a patent — and what do you need to qualify for one?
University spinouts — which commercialise  academic research — are likely to need patents. Phil Elstob, commercialisation director at the University of Cambridge's tech transfer office, highlights that "patents are important assets that can provide early value for spinouts and help to engage investors." 
They are particularly useful to startups in medical technologies, pharmaceuticals, chemistry, energy and engineering, says the EPO. An increasing number of applicants are purely digital, and it estimates that more than a third of patent applications to the EPO now have some digital aspect — a new AI software to help industrial plants control all of their machinery remotely, for example. 
The EPO adds that startups that are merely using new technology to provide innovative business solutions, like an app offering an improved customer experience, rather than solving a technical problem "are less likely to find patents suitable." 
Prior to patent filing [founders should] use confidentiality agreements with investors, suppliers and

contractors
Patent applications and those that have been granted are stored in public databases, and the EPO says that founders should also use this resource to research if their idea is new or if someone has filed something similar in the past. Legal tech startups like Finland's IPRally have popped up to try and streamline this process, offering an AI tool that can search a patent database to tell users if a similar one was filed before.
Koneti, who was previously an associate patent attorney in Denmark, highlights that a patentable idea must be novel and something that has never been done before. It also has to be innovative in a way that isn't easily replicated by a normal person without advanced industry skill. 
Crucially, the product or tech must not have been showcased anywhere publicly. If founders disclose anything about the technology in a public space — like social media or academic circles — and then later decide they want to protect it, they'll find that it's too late, warns Koneti. The EPO recommends that "prior to patent filing [founders should] use confidentiality agreements with investors, suppliers and contractors, and wait until you secure your first filing date from your national patent office and/or at the EPO before having an academic paper published." 
Another note for founders from Koneti and his cofounder Nishit Agrawal is that "no-one checks the credibility of the application you're filing" — while patent attorneys and patent offices will confirm that the idea is novel and innovative, they won't ask founders to prove the claims that the technology works to solve the problem, as long as they are convinced that it can feasibly be made and hasn't been done before. 
Filing a patent can also be a deterrent for competitors, say Ben Willows and Luke Galloway, managing associate and senior associate at intellectual property law firm EIP. "Patent applications typically don't get published until around 18 months from filing — filing a patent application can allow startups to use terms like 'patent pending', but competitors won't know exactly what protection is for until the patent application publishes."
What should founders know before applying?
"A patent application is not like applying for a passport, where you submit some forms and pay fees and get what you requested a few weeks later," says a spokesperson for the EPO; "rather, it is more like applying for planning permission to build a house or factory." 
According to the EPO, an application for a patent typically includes: 
A description of the innovation, and how it's made. The EPO has examples here. 
The extent of exclusivity or protection requested — i.e what part of the invention is unique and patented 
Drawings of the product, if physical 
An abstract, or short summary of all of the above to introduce the patent 
Once it's been submitted and the application fee paid (at the EPO, this is €135 if filed online) the patent office will usually reply with a report of all of the applications or granted patents that are similar to the technology a founder has proposed, along with a preliminary opinion on the application. This also incurs a charge, which varies depending on the extent of the search but is at least €1k at the EPO. Applicants then decide whether they think their application is still unique and therefore likely to be granted, or withdraw their application. 
The application submitted will often go through several revisions and can take three to five years to complete — and the resulting decision, if approved, could look very different to the original request. 
"Only about 60% of patent applications make it through to grant at the EPO," says a spokesperson, "and often with substantially narrower exclusive rights than the applicant initially requested."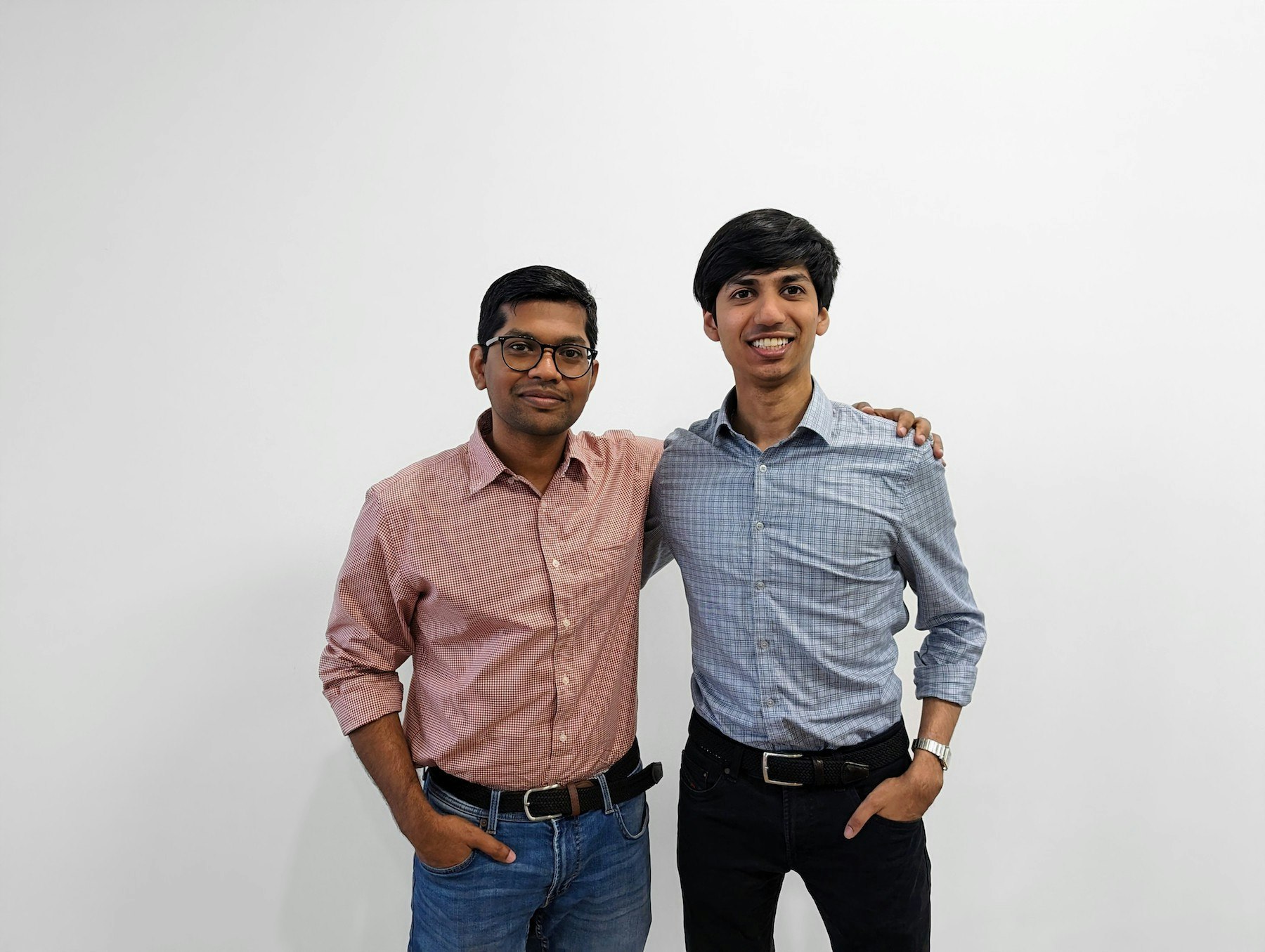 "Don't underestimate how much it may cost," adds Koneti: "getting a patent draft is super expensive." Willows and Galloway add that "it's sometimes hard to justify the expenditure for a patent application when it's an intangible piece of property. Often people fail to justify the cost of a patent application, particularly when they're focusing all efforts on R&D and getting a product to market." 
The EPO estimates that taking an application to the grant stage can set a company back, on average, around €6.4k. Agrawal says that most founders hire patent attorneys to help draft the proposal, and the number of hours required from an attorney will increase the more complex the science is. The patent office will often send back queries or iterations to the application, which require additional sessions — in the UK, GovGrant, an R&D tax credit specialist — estimates that every time an attorney has to work on an iteration it could set a startup back around £1.5k.
An asset for investors
Patents are attractive assets for investors: the EPO found that early-stage startups that filed for one in 2022 had a 6.4 times higher likelihood of securing funding compared to those that didn't. 
When fundraising for SkoneLabs' pre-seed round, Agrawal says having solid progress towards a patent answered the common question of "what makes your solution completely new?", validating that what the company was offering couldn't be replicated if it works. 
Companies with a patent can licence their tech to another company, allowing them to use, make or sell the tech in question. The World Intellectual Property Organisation highlights that this could be for a number of reasons, including:
The company with the patent might not have the manufacturing capability to make the product itself, so can licence the patent out to a third party that does.
The company might not be big enough to meet the market demand, so can licence the patent to a manufacturer with the resources to produce at scale.
If a company is focused on one location, it can licence the patent to organisations in other geographies as one way to expand. 
For example, UK-based Arm — which develops software and tools needed to make silicon chips — doesn't manufacture any chips itself, but instead licences its patented chip designs to other chip-making companies. 
Alongside the additional revenue stream, patents also open up the potential for partnerships with companies looking to deploy the tech a founder is developing. "A published patent application can be a great advertisement for your own technical expertise, even if your own patent application itself does not later lead to a granted patent," says the EPO.