All eyes might be on the on-demand grocery startups right now.
But the old guard of food delivery startups — Glovo, Delivery Hero, Deliveroo, Wolt and Bolt — aren't just rolling over. They're also hard at work building out 'q-commerce' divisions. And, with a ready-made customer base, logistics network and large tech teams, they're ready to give the upstarts a run for their money. 
Here's what they have planned. 
Not a new thing
Both Germany's Delivery Hero and Spain's Glovo have been dabbling in the dark store business for several years. But until now, it's been slow going.
Glovo's been experimenting with dark stores since 2018 — mini fulfilment centres strategically placed all around cities — but still has just 25 of them across 10 cities in Spain, Italy, Portugal and Georgia. Delivery Hero began testing quick commerce in Turkey in 2019 and now has 600 mini warehouses across 35 countries — but Europe remains its smallest dark store market.
Now, they're really cranking up the gears. 
In April this year, Glovo announced a €100m partnership with Swiss real estate platform Stoneweg to reach its target of 100 dark stores by the end of 2021. But in the next two months, the company says it plans to exceed that and reach more than 175 dark stores in 50 cities in 16 countries. In Europe, it will be expanding to Poland, Ukraine and Romania and adding new cities in Spain, Italy and Portugal. 
Delivery Hero, which currently has dark stores in the Czech Republic, Greece, Finland, Norway, Sweden, Germany, Hungary and Austria, also has "ambitious plans" to expand them, says Milena Lazarevska, VP of quick commerce — although she won't disclose any numbers. 
In May, Delivery Hero relaunched operations in Germany under its Foodpanda brand, having bowed out of its home market in 2018 when it sold its German operations to competitor Just Eat. It has stiff competition; Getir, Flink, Gorillas, GetFaster and Grovy are all offering fast grocery deliveries, while Wolt, Just Eat Takeaway.com and Uber Eats are all wrestling for restaurant food orders. But no other company is doing both, Delivery Hero CEO Niklas Ostberg pointed out to the FT. 
New entrants
Other European unicorns are now also gatecrashing the q-commerce party.
Mobility company Bolt, better known for on-demand taxis than on-demand tacos, is launching a pilot dark store in Tallinn. Like most dark stores, it will aim to deliver groceries to customers in 10-15 minutes and offer around 1,000-2,000 items. 
It's also hiring dark store teams in nine other markets — Latvia, Lithuania, Romania, Czech Republic, Poland, Slovakia, Croatia, Portugal and Sweden. In an interview with ERR, Bolt's head of product development Jevgeni Kabanov said that the company would be investing millions in the new arm of the business and aim to hit profitability within one to two years.
Sifted Newsletters
Sifted Newsletter
3x a week
We tell you what's happening across startup Europe — and why it matters.
Meanwhile, just across the sea, Helsinki-based Wolt is also expanding beyond restaurant food delivery. But it hasn't committed to the dark store model — it's also testing partnerships with retailers like Carrefour and Spar, and delivering everything from small orders to weekly shops. "Our preferred model is to work with partners," Wolt founder Miki Kuusi told Sifted. "Partners can provide as good an experience and efficiency as dark stores." 
Delivery Hero and Deliveroo are also expanding their partnerships with traditional retailers. In the UK, Deliveroo has partnerships with supermarkets including Co-op, Aldi, Morrisons, Waitrose and Sainsbury's. Customers can order everything from beer to hot dog rolls via the Deliveroo app, and receive items "in as little as 20 minutes". Delivery Hero works with partners, such as Tesco in the Czech Republic and Sklavenitis in Greece, in all the European markets where it also has dark stores.
Uber Eats is also eyeing up the sector; this week it announced it's hired Tesco's former head of online, Eve Henrikson, to lead its delivery business in Europe, the Middle East and Africa.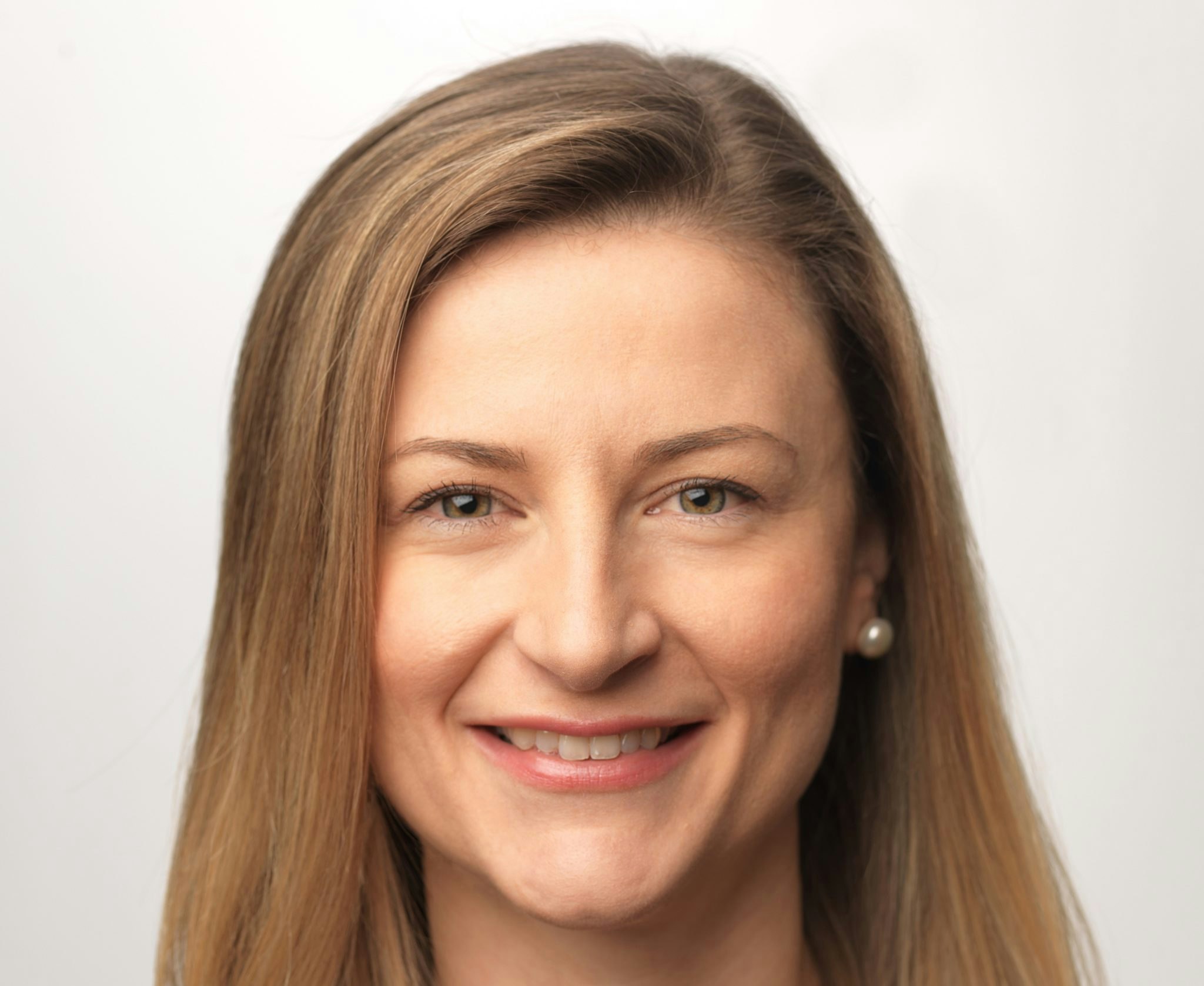 Old guard vs. upstarts
With the launch of dozens of upstarts offering 10-minute groceries this year, Glovo and Delivery Hero have had to up their game when it comes to dark stores.
When we started, deliveries were in less than 30 minutes. Now the expectation is very much 10-15

minutes.
"It's reset customer expectations for the speed of delivery," says Lazarevska. "When we started, deliveries were in less than 30 minutes. Now the expectation is very much 10-15 minutes." 
It's also made customers play harder to get. "Whatever market we come into, we've seen how aggressive a lot of pure plays are with fundraising, vouchers, out of home campaigns... we need to be responding to that as well," she adds. (In London, there's a frenzied marketing battle going on; billboards and buses are plastered in adverts for 10-minute grocery startups like Zapp, Jiffy, Weezy, Gorillas and Getir.) "We turn up our incentives when a competitor enters the market, or when competitor activity goes up." 
The selection of items that the 'old' delivery companies have on offer is also a similar size, if slightly bigger than that of the 'new' guard — Glovo offers around 3,000 items, or SKUs, while the leading 'pure play' quick commerce startup, Turkey's Getir, has around 1,500 SKUs. 
Delivery Hero plans to increase its SKUs over time; it already offers over 7,000 SKUs in some countries, although not yet any in Europe. By increasing the number of products, explains Lazarevska, Delivery Hero can offer greater price ranges, meet more customers' needs or preferences and appeal to more types of customers.
"We're seeing customers fulfil impulse purchases, but they're also starting to buy a top-up basket, with veg and meat and store cupboard and household ingredients," she says. 
Why bother?
Expanding into quick commerce, alongside takeaway food delivery, is a way to get customers ordering more, and more often, says Lazarevska. "It increases the frequency of customer orders everywhere"; customers who order groceries via Delivery Hero are also likely to order restaurant food more often too, she says. "It's a bigger part of their life." 
Getting hold of new customers is also significantly cheaper on the grocery side of things. "We have a huge pool of customers [on the app]; it's a lower customer acquisition cost to convert them from one [service] to the other," says Lazarevska, although Delivery Hero is also targeting people who've never used its restaurant service before. 
On top of that, Delivery Hero, Deliveroo, Wolt, Glovo and Bolt have a ready-made network of couriers, and by adding grocery delivery to their apps, can offer those riders more work. 
Q-commerce is growing fast around the world — and it's making up a bigger chunk of these businesses' revenue. "Q commerce has grown three times faster than our core business during 2020," Glovo cofounder Oscar Pierre told Sifted in January. "In terms of global sales, it's reached double digit percentages of our total business." 
Delivery Hero reported 400% year-on-year growth of q-commerce orders in the first quarter of

2021.
Delivery Hero reported 400% year-on-year growth of q-commerce orders in the first quarter of 2021, while Uber Eats says grocery orders were up 752% year-on-year in the first quarter. 
It's enticing — but not simple. 
The technology needed to manage inventory and pick orders is different from that needed to get a pizza from a restaurant to someone's dining table — and it must be developed. (Glovo is currently using third-party software for picking.) Suppliers have to be found in every market — and rarely scale across markets. Bricks-and-mortar stores have to be found, kitted out and managed. 
Still, Getir, Gorillas and the other 'new' delivery startups face those challenges too — and have just a fraction of the customers, brand kudos and logistics expertise of the 'old' delivery startups. The incumbents won't be going down so easily.