We're always asking where Europe's Google is going to come from. What if the answer was: a supermarket?
That is certainly what Ocado, the online grocery company, is trying to do with the creation of a "moonshots" division, with the aim of taking Ocado's technology beyond shopping into everything from vertical farming, baggage handling, container ports and beyond.
If you wanted to be grandiose you could say it was a little bit like what Google did with

Alphabet.
"If you wanted to be grandiose you could say it was a little bit like what Google did with Alphabet, putting the core business of search and Adwords into one division, and then having Alphabet exploring the future," says Paul Clarke, the company's chief technology officer.
Ocado, with a market capitalisation of £8.4bn, may be in a different league to Google (close to $800bn) or Amazon (more than $900bn) but its technology appears to be keeping pace with bigger rivals.
Automation at Ocado's warehouses is more advanced than at Amazon's most-recently built facility in Europe, according to two analysts at London investment bank Peel Hunt. Ocado's robots, for example, move about three times faster than those in the Amazon Tilbury warehouse and Ocado has automated solutions for some of the difficult grocery problems that Amazon still can't solve, such as "sniffing" the ripeness of fruit to select green or ripe bananas according to customer preference. Peel Hunt suggested that Ocado could become the "Microsoft of retail".
It is worth noting that Ocado is a corporate client of Peel Hunt and a fire at Ocado's Hampshire warehouse in February, caused by a malfunctioning battery charging unit, has caused some concern over automated facilities.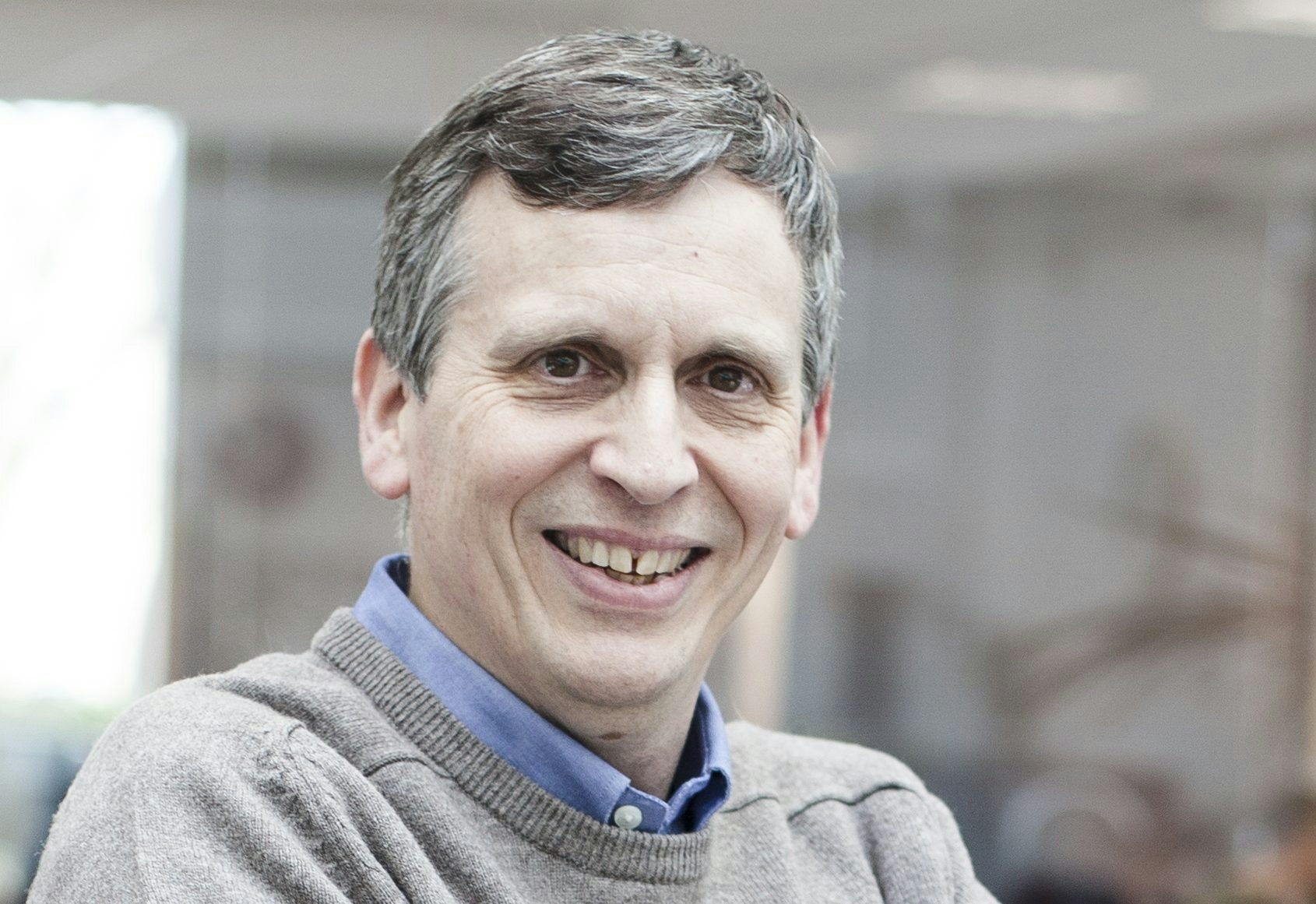 Nevertheless, Ocado is gearing up to be even more ambitious in terms of tech development.  Even before the online grocery joint venture deal with Marks & Spencer, Ocado had split its tech team — which includes 1300 software engineers and 600 hardware engineers — into two. One part — Ocado Technology, managed by James Matthews — will continue developing robots and software for Ocado's own grocery operations, and for the online shopping platform it is selling to other  supermarket groups around the world, including Kroger in the US and Coles in Australia.
Clarke's division, known as the Office of the CTO, or 'Octo' for short, will concentrate on projects with potential for 10x returns in areas that have nothing to do with groceries or retail, including sorting parcels, automated car parks and rail operations.
Sifted Newsletters
Sifted Newsletter
3x a week
We tell you what's happening across startup Europe — and why it matters.
It is not just a little segue from online grocery, but radically

different.
"It is not just a little segue from online grocery, but radically different," says Clarke. "The tagline for Ocado was 'Changing the way the world shops'. The tagline for my division is 'Changing the way the world stores, sorts, assembles, moves and sells atoms'." In other words — anything and everything.
The idea is that the technology that Ocado has created for its warehouses — such as swarms of robots that can operate in concert in tight spaces, artificial hands that can pick and pack, and 'digital twinning' software that can simulate the operation of a machine or factory — can be used to move anything, even scaling up to city level.
"We've got a communication system that lets us talk to thousands of robots in a very guaranteed predictable way, 10 times a second, that's got lots of applications elsewhere," says Clarke. The company has been granted some 65 patents to date, and more than 100 applications pending.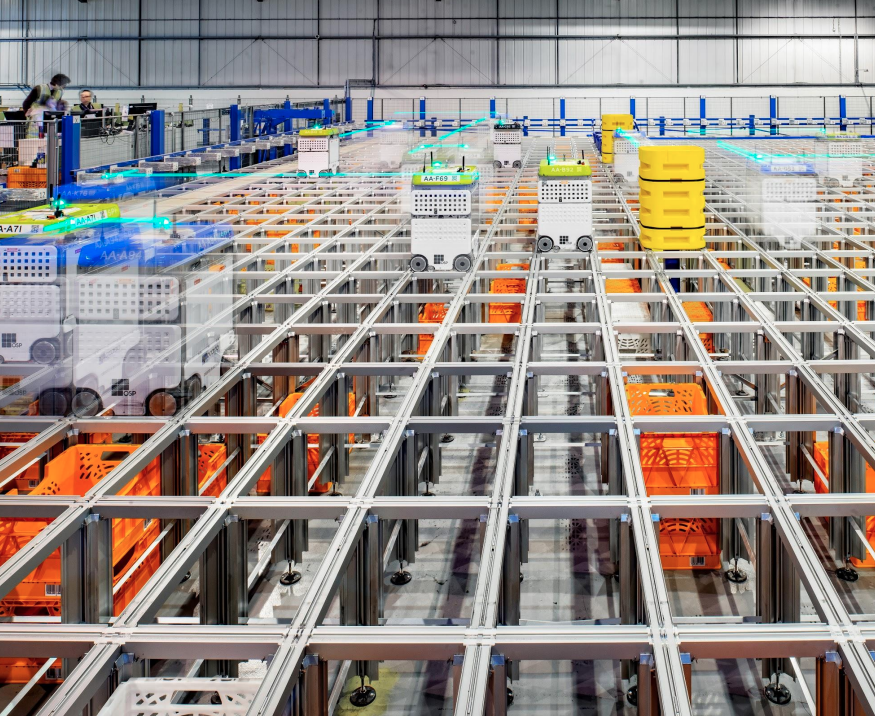 Ocado recently led a £7m seed investment round in Karakuri, a London-based startup that makes robots that can prepare personalised, fresh meals. Karakuri robots can be used in so-called 'dark kitchens' in a way that is similar to what Ocado does in warehouses, says Clarke. Expect to see more such partnerships, he says. Clarke has a vision of turning the UK business into "petri dish" for experimenting with new technologies.
Clarke has a vision of turning the UK into "petri dish" for experimenting with new

technologies.
In 2017, for example, Ocado partnered with Oxbotica, the autonomous driving software company, to deliver groceries using autonomous delivery pods in Greenwich, south London.   
Now the company would like to go much further, partnering with a number of different companies to create a living lab in the UK, to explore the intersection of autonomous vehicles, drones, robots, smart services and smart infrastructure.
"The stage we are at is building the consortium. Come back in a little while and you will hopefully see an exciting sandpit, playpen, living lab, whatever you want to call it, where those kinds of services will be used to deliver real services to people," Clarke says.
Can a company that is 19 years old - ancient in internet terms — really stay innovative, though? Many big companies set up innovation divisions, after all, and few of these are successful. It is a problem that Clarke spends a lot of time worrying about.
As organisations mature they develop what he calls "organisational antibodies" that kill off innovation. Clarke's method of inoculation is a mixture of things. Structurally he hopes a separate moonshot division will help engineers focus on projects that may not initially make much business sense. He tries to hire diversely and to foster a permissive corporate culture and engineers are encouraged to move around internally.
The company is also investing heavily — Ocado made a loss £44.4m last year in part because of the extra spending on tech, and isn't expected to return to the black for two years. Clarke will certainly be hoping that one of his 10x bets eventually pays off.