It's been a bonanza year for European venture capital — despite fears that the pandemic would put VCs off investing in startups and make it harder for them to raise new funds.
In the first three quarters of 2020, European startups raised €29.5bn while European VC firms raised a total of €11.1bn. In the past few weeks, several new billion-dollar companies have been announced — such as meal kit company Gousto and online events platform Hopin — along with some significant venture funds from Seedcamp, HV Capital and All Iron Ventures.
That's all made possible by the limited partners (LPs) who plug capital into VC firms — and, contrary to expectations, they haven't been holding back this year. 
According to a new report from Mountside Ventures and Allocate, 43% of institutions or fund-of-funds sped up their investments into VC as a result of Covid, while just 20% of LPs slowed their investment activities. 
The report, which surveyed 73 LPs, including big names like the European Investment Fund, the British Business Bank, Isomer and Top Tier, shows other positive signs for the European venture ecosystem — and some warnings. We take a look at the most interesting findings here. 
1/ Raising a VC fund takes a long time
Just 20% of LPs surveyed invested in a fund they'd known for less than a year. 50% say it takes them one to two years to build a relationship with fund managers before investing, while 30% say it takes more than two years.
Just 20% of LPs surveyed invested in a fund they'd known for less than a

year.
Elina Berrebi, founding partner at Paris-based VC firm Gaia, raised her first fund of €100m in 2019 — and told Sifted that she learned to play the long game. "Meet many, many LPs and follow up with them regularly as they will write the cheque at the tenth meeting," she says.
2/ European VCs are reliant on government funding — but it comes with restrictions
No surprises here: the European Investment Fund (EIF) is a huge player in Europe's VC scene. 
Just five government LPs were surveyed (including the EIF and the British Business Bank) — and yet between them they have backed 120 VCs over the past three years. In total, the 73 LPs surveyed had invested in 360 VC funds, which shows how significant government funding is.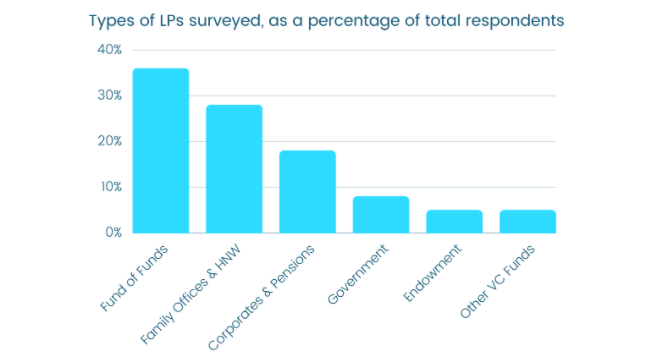 But some VC firms are moving away from the traditional dependence on public investment institutions. Last week, Spain's All Iron Ventures launched the country's biggest ever debut fund — with no government backing. 
The team said that they chose to avoid public money to give them more flexibility in which companies they backed, and when. 
3/ A shiny investment thesis is nice — but what LPs really want to see is a good track record
60% of LPs say a VC's track record is the number one thing they look at. Just 12% said a fund's investment thesis was their primary selection criteria — and only a handful put a fund's reputation first.
60% of LPs say a VC's track record is the number one thing they look

at.
4/ European VC funds hit their fundraising targets more often than American funds
90% of VC funds raised by European managers met or exceeded their target size, compared to 79% of North American funds.
5/ LPs don't just want to invest in VCs
65% are also keen to invest directly into startups, back fund-of-funds and take part in secondaries.
58% of LPs are interested in co-investment opportunities. A notable example is British Patient Capital, the UK's biggest investor into VC funds, which has recently started making direct investments into UK startups alongside the funds it backs. 
Meanwhile, 34% of LPs are interested in acquiring whole VC portfolios. That, says Mountside's Jonathan Hollis, is becoming increasingly common these days — "especially if they can buy them at significant discounts".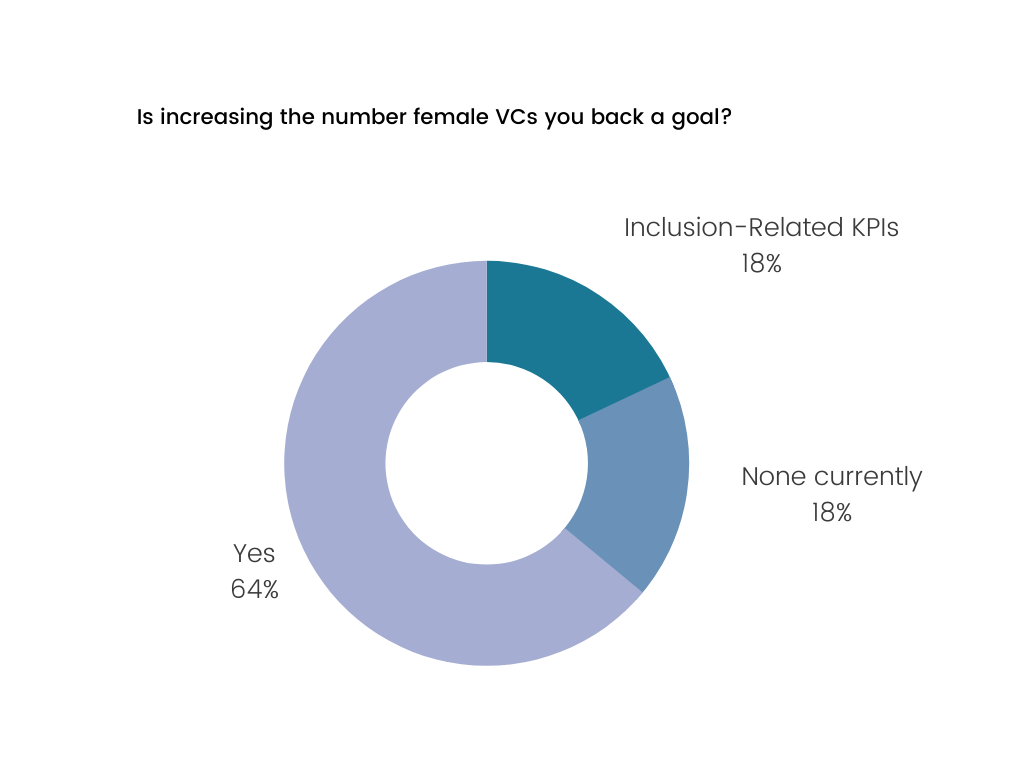 6/ LPs want to back more female VCs — but just one fifth have set targets to do so
64% of LPs say they aim to back more female VCs — and a worrying 18% say they have no plans to do so. 18% have actually set KPIs to do so.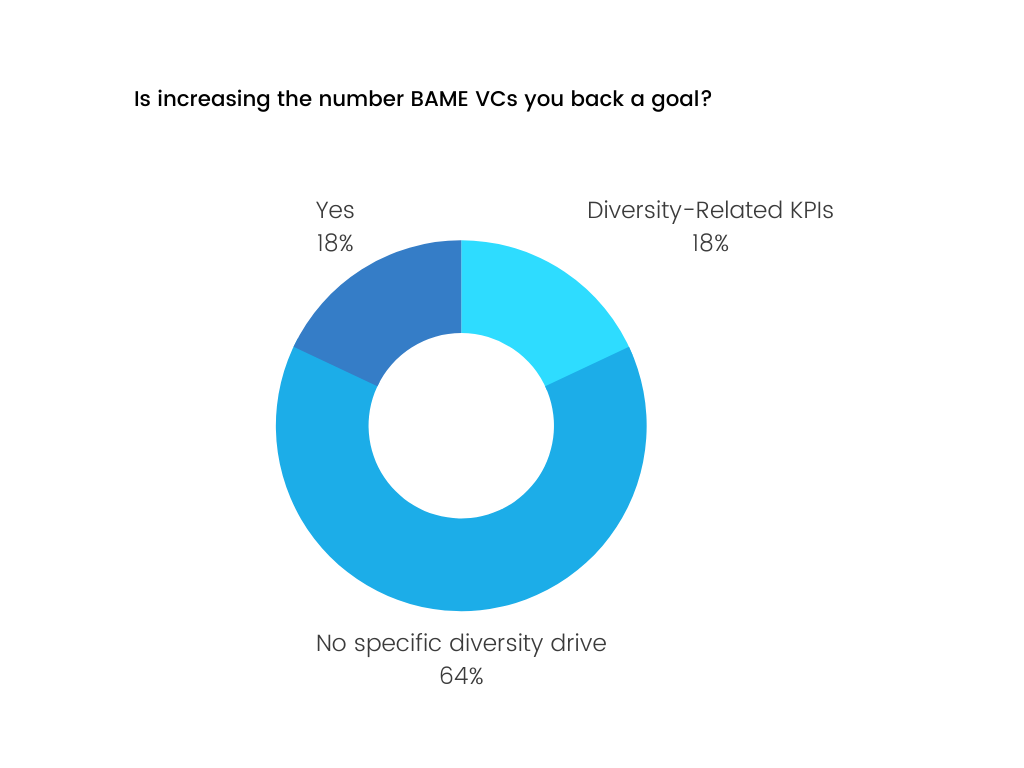 7/ LPs are less focused on backing more black, Asian and other ethnic minority VCs
Ethnic diversity is clearly not on LPs' radars like gender diversity, as 64% of LPs said they had no current plans to back more BAME VCs.