European startups are often criticised for not being ambitious enough — but that doesn't seem to be a problem for evroc.
The Swedish startup, which has just raised a €13m pre-seed round, wants to take on a goliath of the tech world: Amazon Web Services (AWS).
Over the next two years, it plans to raise €3bn — that averages out as €125m a month for everyone keeping score at home — to develop and operate two hyperscale data centres in Europe. By 2028, evroc wants to have established eight data centres and three software development hubs and employ 3,000 people on the continent.
"You have to be a bit crazy to do something like this," says founder Mattias Åström.
But if evroc can reach its goal — to build a cloud provider that's both greener and more sensitive to data privacy than the American giants — the prize would be huge.
The lack of home-grown cloud providers in Europe
Today, only 13% of the computer storage in Europe is provided by European companies. According to Åström, US-based AWS has about 30% of the European market. The biggest European provider, Deutsche Telekom OVHcloud, holds 1-2% of the market.
That's bad for the European economy — but it's also a problem for data privacy.
"Amazon, Google and Microsoft are really good, but US authorities have the right to see the data stored on non-American citizens. That means that many companies and authorities in Europe cannot put sensitive data on the American cloud and instead store it on servers in the cellar," Åström says.
The European Commission has recently fined both AWS and Facebook-owner Meta €746m and €1.2bn respectively for moving European user data across to the US — which breaks the EU's GDPR law.
"The lack of home-grown hyperscale cloud providers poses a serious challenge for Europe. Not only because of citizens' data, but it also poses a real threat to our long-term competitiveness in a digital world where others are advancing much faster," Åström says.
It's a problem that the increasingly tech sovereignty-obsessed EU is now taking seriously. Cloud computing is a key objective in the European Commission's Data Strategy, Digital Strategy and Industrial Strategy and also in the EU recovery plan and the European Green Deal.
The EU has pledged to invest €2bn via the European Data Strategy in a European High Impact Project that will provide energy-efficient and trustworthy cloud infrastructure and related services.
And to get some of the money it wants to build its secure data centres, evroc has been working the corridors of the European Parliament.
"We've been in Brussels," says Åström. "I'm very comfortable with technology and building businesses, but navigating politics is a first time for me. But [the conversations] are very positive."
The EU's goal for green data centres
Tighter data privacy isn't the only thing evroc wants to do differently to American cloud companies. It also wants to have a far smaller environmental impact — and be the world's cleanest cloud provider.
Data centres currently consume about 3% of the global electricity supply, and account for 2% of global greenhouse gas emissions — a similar amount to air travel.
Åström wants to build hyperscale cloud data centres — with about 100k servers each — that run on a tenth of the energy used by the kind of local data centres many companies rely on. Those data centres are often only in use while people are at work, making them energy inefficient.
Starting off with two hyperscale cloud data centres, one in the north and one in the south of Europe, evroc's long-term plan is to build eight of those large-scale physical facilities across the continent.
Once several of them are up and running, Åström says, non-urgent data, like some databases, can be distributed between centres based on where renewable energy is most readily available and affordable.
"When the sun is shining in Spain, then we move the data there, and when the wind is blowing in the Netherlands then we move it there. At other times we move it to the north of Sweden where we have an abundance of hydroelectric power," he says.
How to compete with Google
But Åström isn't going after AWS's customers directly — at least to begin with.
Instead, he wants to focus on the local authorities and companies currently setting up their own in-house servers because they're unable to use US-based cloud providers thanks to GDPR. That puts them at higher risk of data breaches and cybersecurity threats, he adds.
"Companies in Europe have two choices, either be non-compliant with the risk that the data can reach US authorities or have a standardised data centre [in the basement] which are very energy inefficient, not as secure and you miss out on all the advantages of cloud services," he says. "We have an advantage in being able to attract a market that cannot use Google."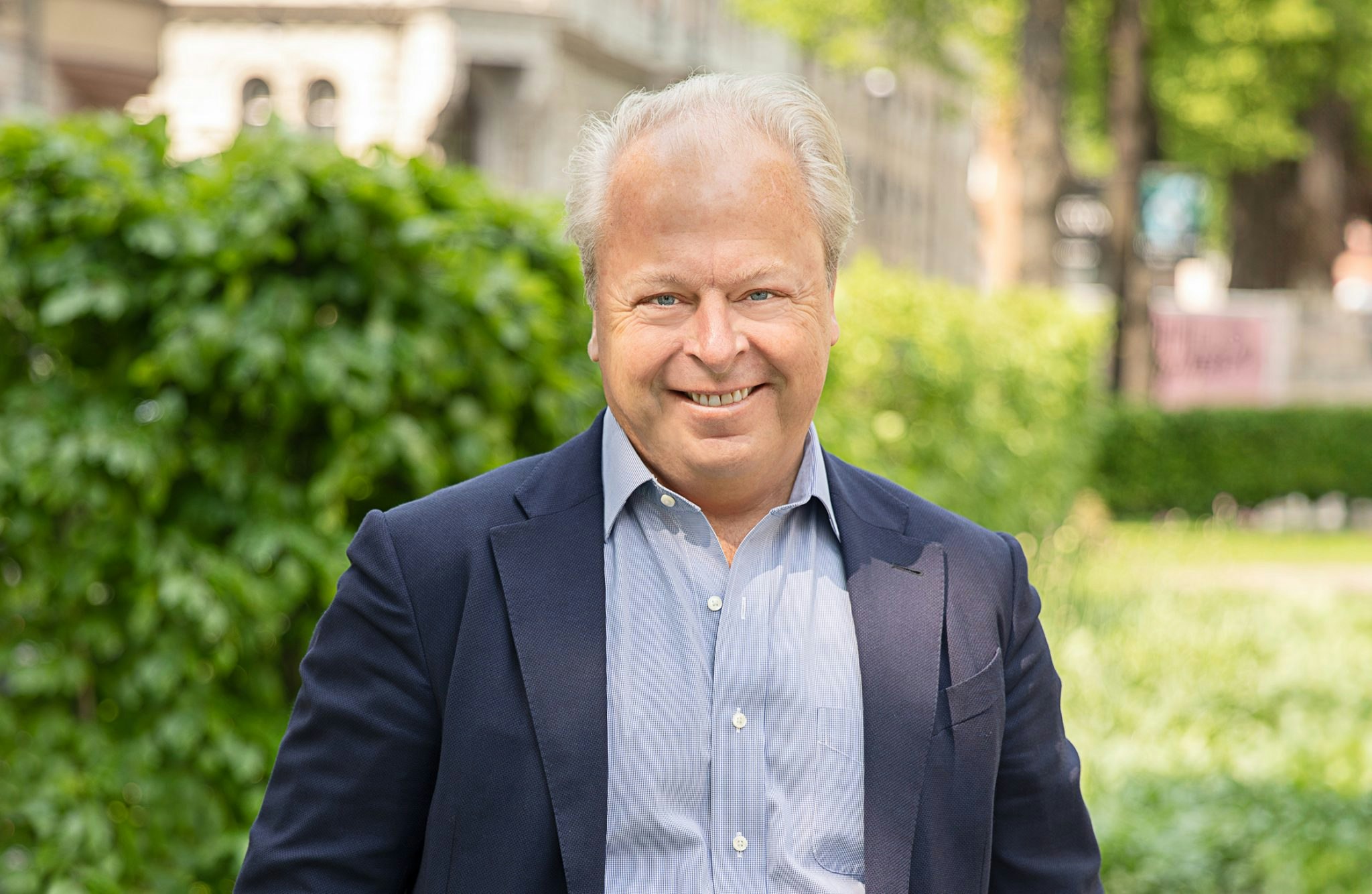 In the long run, though, evroc may even have an advantage over the big US-based cloud providers, he claims.
"We are starting 15 years later — we don't have any legacy and there are things like open source and possibilities to create better user experience and data security from scratch. And while these [US] companies have hundreds of services, we will prioritise a small number of services, within for example data security, and do them really well," he says. "We have just started to scratch the surface of what we want to do."
Can evroc become the next Northvolt?
Åström is a seasoned entrepreneur, having started and sold five tech companies since the early 2000s — both in Sweden and in the US, where he's been living for the last few years.
He's one of the cofounders of Nordnav, which made GPS more energy-efficient so it could be used on mobiles and was later acquired by Qualcomm. He's also behind Saab spinout C3 Technologies, which made processing technology to build 3D maps, acquired by Apple in 2011. The list goes on.
But infrastructure projects on a scale like this are rare in the European startup ecosystem. A rare exception is fellow Swedish company Northvolt, the battery producer that's secured about €8bn in funding since it was founded in 2017.
Does evroc, founded only last year and with 20 employees — and Åström — have what it takes?
"We have Europe's largest private equity company EQT [behind us]. The venture arm has invested in us now, but we've also had discussions at all levels within the company. They know exactly how much money is necessary to build this," says Åström.
"It's a huge project, one could do this on a small scale — but this is not something that can happen but it has to happen."