It's slightly ironic that you need a car to reach Swedish green transport startup Heart Aerospace's headquarters.
The offices and R&D centre are a short drive from the Swedish city of Gothenburg, next to a former airport surrounded by fields, some temporary housing and an equestrian facility. This is very much car country; Volvo's headquarters are in the area and Northvolt is building an electric battery factory in the region.
But the 126-member team of Heart have their eyes far above the tarmac. Their goal? To have an electric plane with a 200km range in the air by 2028. So while the company's aircraft might not be quite able to get fellow countrywoman Greta Thunberg to the UN in New York, once across the pond she would be able to travel emission-free to Philadelphia.
They've raised $100m so far — including from Bill Gates's Breakthrough Energy. But that's still only a tenth of the capital the company needs to ship the 230 planes ordered by airlines in the US and Canada.
From YC to Bill Gates
CEO and cofounder Anders Forslund founded Heart as a government-sponsored project in 2018, and was admitted to the world's most famous accelerator, Y Combinator, in 2019. Back then, the company was focused on the Nordics and building a smaller 19-seater electric plane.
Then the big names came knocking. In 2019, Heart raised a seed round from Sweden-based EQT Ventures and Norrsken as well as Chris Sacca's Lowercarbon Capital.
In July 2021, American airlines Mesa and United Airlines invested in the startup and put in an order for 200 planes, and Breakthrough Energy led the company's $35m Series A. A year later, Air Canada put an order for 30 and became a shareholder alongside Saab, the Swedish aerospace and defence company, each investing $5m. Air New Zealand is also working with Heart.
With big money came bigger ambition. Last year the plan for the 19-seater was scrapped; the goal is now a 30-seater plane, the ES-30. The certification and material costs are higher building a bigger aircraft but, according to Forslund, the business upside is also greater.
"With Bill Gates and United Airlines on board we had the opportunity to think big," Forslund says.
That's not to say that electric planes don't already exist. Last year the first all-electric passenger plane, by Israeli Eviation Aircraft, took to the skies. But it's nowhere near the size of Heart's 30-seater. Brazil's Embraer has also launched plans on building electric planes, the same size as Heart.
The skeleton
Christoffer Levandowski, head of research and development at Heart, takes me for a sneak peek at the future of air travel. In the hangar sits a skeleton of the airplane — no walls or passenger seats, just the bare frame.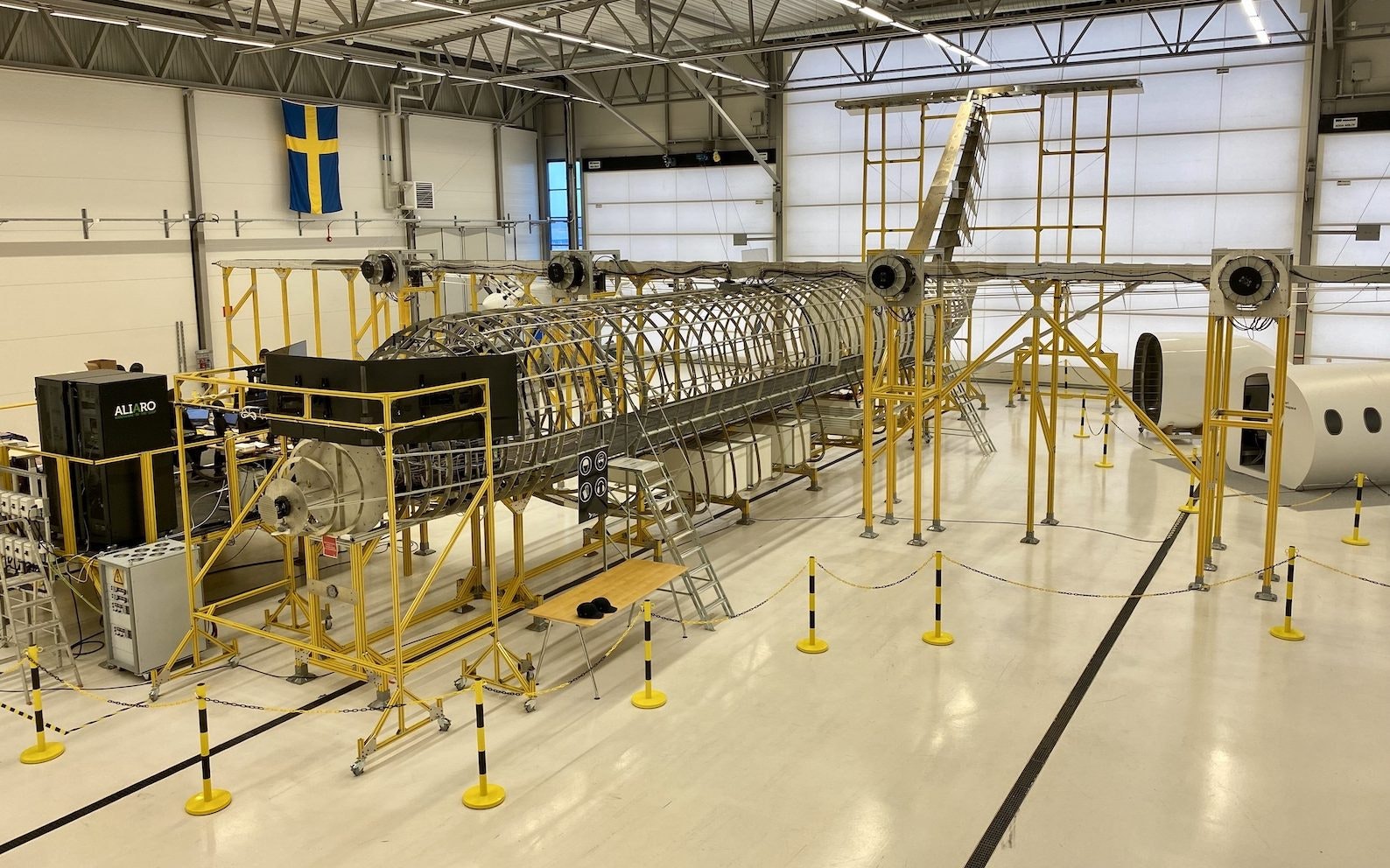 Looking up at the craft, he quips: "Some call it an iron bird, but we are not allowed to call it that since it's Boeing's trademark."
No photos are allowed in the cockpit but sitting down in the driver's seat feels more like sitting in a car, with pedals to brake at your feet. Instead of a steering wheel, there is a joystick on the side.
"This one we can actually test drive [in here]," Levandowski says. "When you put it on, the motors are spinning, and when you use the pedals the rudder moves." This is obviously one of the advantages of running it on electricity.
Levandowski joined the company in 2021 when they were only 20 employees. Within the next few years, the plan is to increase the number of staff to 500.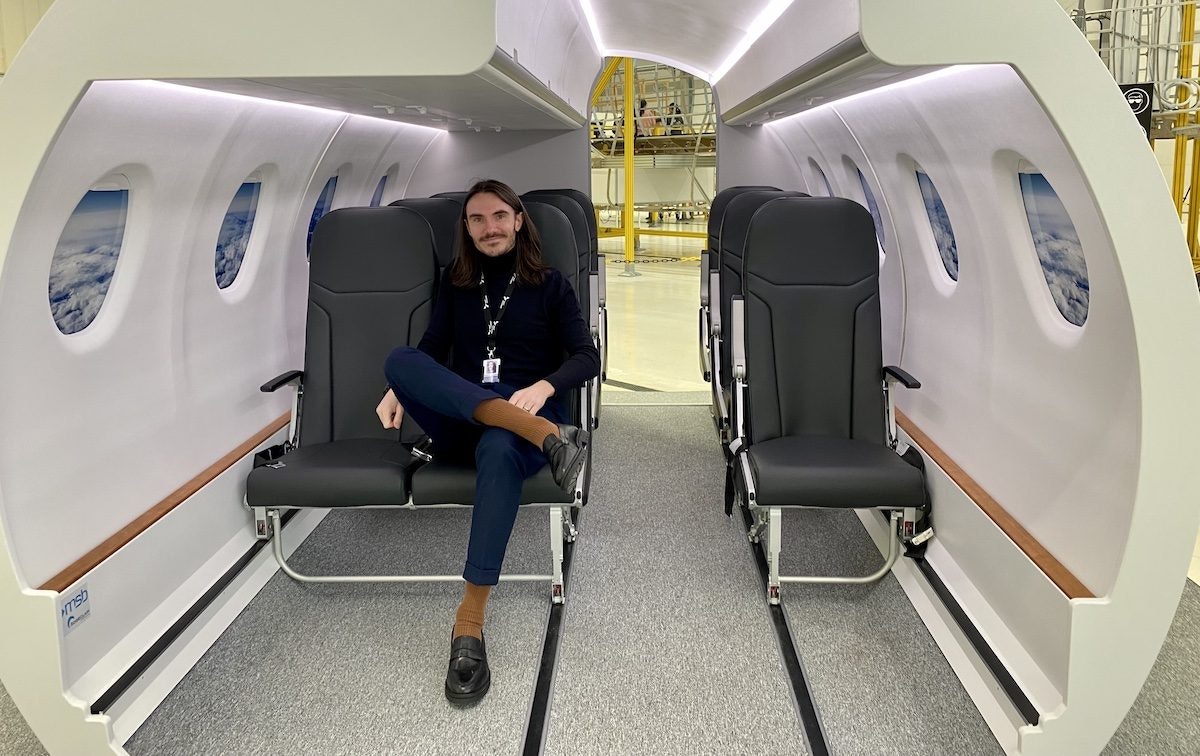 Forslund turns up to collect me ahead of time. He's so tall that he might even have to bend over when getting in one of his own planes. Unlike some entrepreneurs, he refreshingly seems to have a life off the tarmac. At lunch, he apologises for picking up his phone to read a text message since his two-year-old fell down a flight of stairs earlier in the day.
The mother of his child, Klara Forslund, is also a cofounder of Heart Aerospace. Do they have a rule against talking work at home? Not really, "but, I don't take meetings between 5pm and 8am. That is family time," he says.
The key to making domestic air travel viable: manufacturing costs
The problem in Europe isn't really emissions from short-haul flights — flights under 500km are 1-2% of aviation emissions — but that many short flights have been cancelled because airlines can't make money on them. And if there isn't a reliable rail replacement, cars are the only alternative.
Forslund thinks the key to making domestic and short-haul air travel viable with electric planes is to cut manufacturing costs.
He says an electric plane and an electric bus are very similar in weight and material required. But a plane costs about 50 times more to produce than a bus — which is mostly to do with scaling and certification. He believes he can reduce the cost difference by building things differently.
"We are not saying that we can become as cheap as a bus, but if we can go from 50 times more expensive to 10 times more expensive, then the market has suddenly changed."
"When we are able to cut the costs [of manufacturing] then we can open up air travel so that the whole world can be like Norway," Forslund says.
In Norway, a country a bit smaller than California, short-distance flights are subsidised by the government. There are 45 airports in a point-to-point system, ie. you can fly to any airport from any other airport.
That said, Heart did decide last year to include a fuel engine in the aircraft. This helps get around potential problems with having only batteries; like when a plane needs to wait to land because there are issues at the destination. The company has also included a generator to charge batteries in-flight when routes are above 200km.
The lack of state support
Besides other electric plane developers, hydrogen is Heart's other competitor. Especially given the passage of the US's Inflation Reduction Act — which has the world's largest subsidies for hydrogen.
But hydrogen is a more nascent industry than electrification. And whilst Forslund believes hydrogen "is hot", it doesn't solve the problem of short-distance air travel, which needs to be cheaper than a regular flight today to make sense.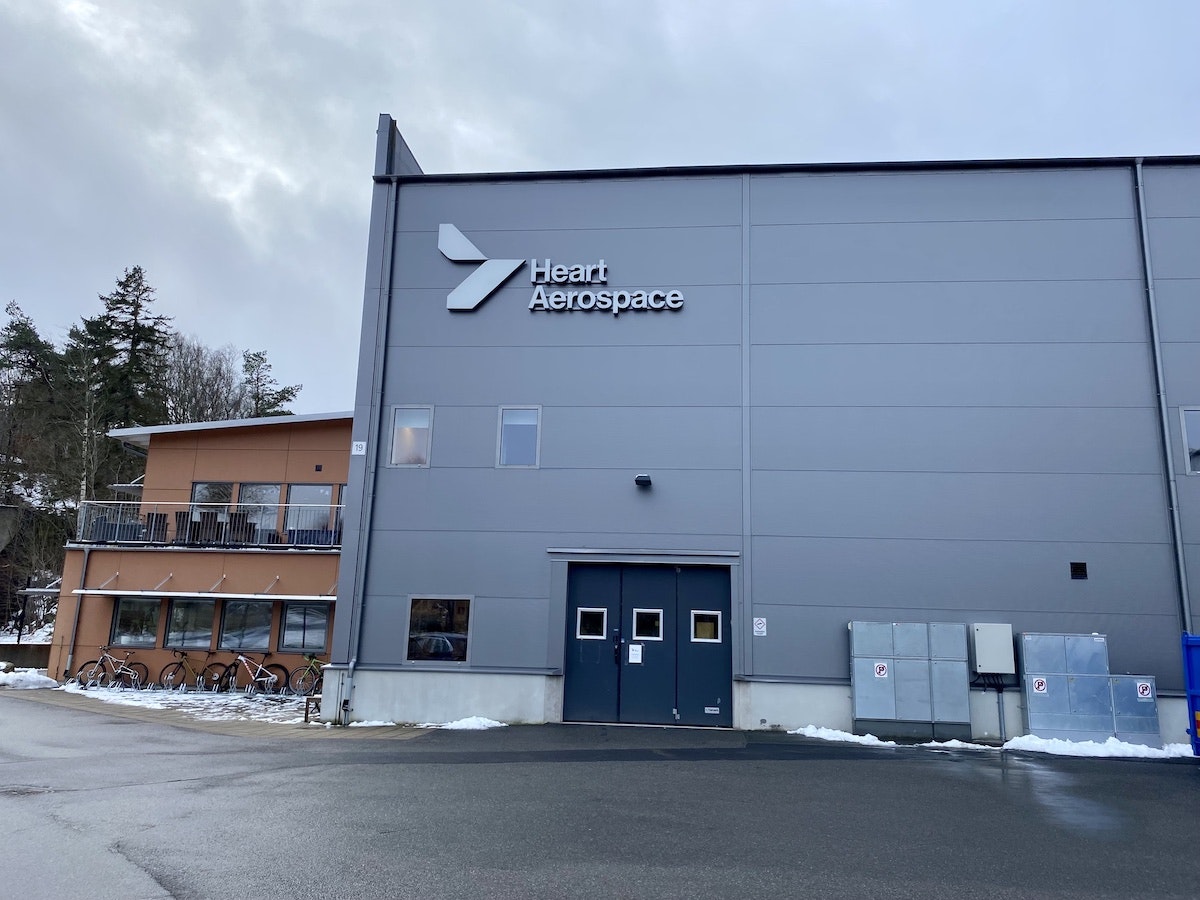 In the meantime, the next stop for Heart Aerospace is a new factory — away from Gothenburg. The former airport where the company has its office today will take too much money to restore into a proper test facility. And while it might not be on the scale of the US government's support for green industry, Forslund says local governments are equally keen to be Heart's new home.
"There are many that are reaching out to us, I think we could open factories all over Sweden actually," he says jokingly.
Anders Forslund will be speaking at Sifted Sessions in Stockholm on March 8, 2023. Don't want to miss it? — Apply here.