When Christopher Gorelczenko left Jeff Bezos's space startup Blue Origin for a job in Skellefteå, he had only ever seen the isolated Swedish town of 73,000 on Google Maps. A former colleague had described the locale as "moose country".
"The biggest surprise to me is the amount of people I see jogging or walking or going to the store by walking, even when it's cold. It doesn't change from summer to winter," he says. "You have people who are eighty years old still out doing their normal walk."
He's one of dozens of key employees that have been attracted by the potential of green battery company Northvolt, one of Europe's most well-funded private companies, to relocate to a former mining town more than 750km from the cosmopolitan luxuries of Stockholm.
Achieving Northvolt's green battery vision has required poaching an incredible amount of specialist talent from companies like Tesla, but also Amazon, Google and Spotify. A not insignificant number have left the US for Sweden like Gorelczenko. He left Tesla in 2019 and was helping set up a rocket engine factory for Blue Origin. But after only about seven months he was approached by his former Tesla colleague Mike O'Regan, who had taken a job at Northvolt.
On top of the 2,500 employees it has now, another 3,000 will be needed for a new gigafactory and R&D centre in Gothenburg, in southern Sweden, being built alongside Volvo. The company is hiring up to 150 people a month from about 1,500 applications — hiring faster than even Swedish fintech giant Klarna, according to Dealroom data.
So how does a Swedish battery company make that many hires? And convince so many of them to move to "moose country"?
The power of purpose in attracting talent
A big driver of this interest from talent is the company's environmental agenda, says Northvolt head of growth Katarina Borstedt. (Though the new-joiner swag — including the black hoodie founder Peter Carlsson often sports — can't hurt either.)
With a growing number of people wanting to work at a company with a mission, companies like Northvolt have the upper hand. According to a 2021 Deloitte survey, nearly half of Gen Zs and 44% of millennials intend to choose their work based on their personal ethics — and climate change is a high priority.
"I think the main attraction has been that when we started, we were the first in Europe to want to build a completely green battery company. I believe it is still a major draw for people applying to join us. As well as being part of something from scratch," Borstedt says.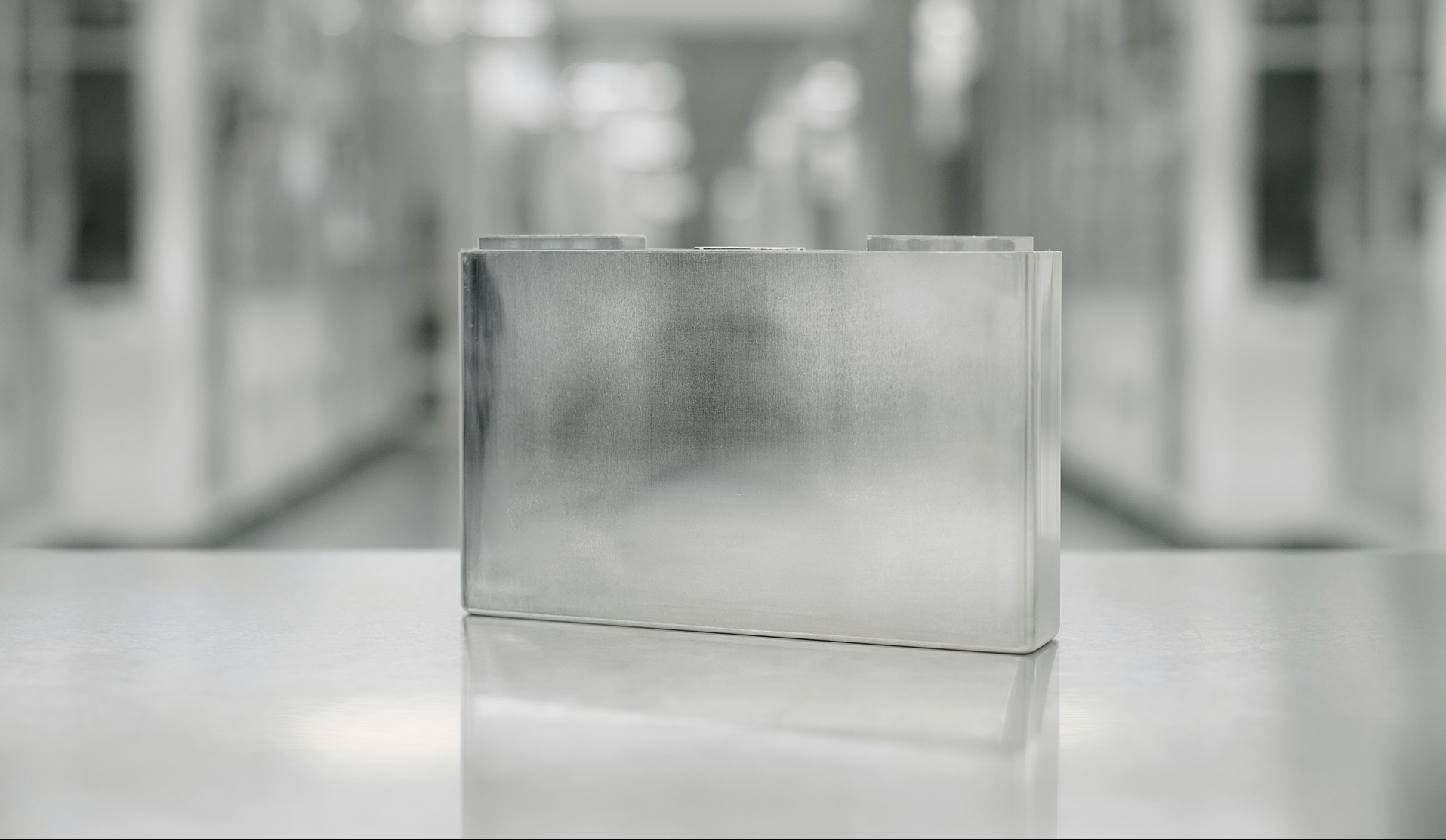 At the beginning, Northvolt mostly received applications from young people and those in their 50s who could afford to take risks with their career, says chief talent officer Martin Anderlind, who joined in 2016. Many of the early applicants had startup experience.
Founder and CEO Carlsson took part in all interviews until the number of employees made it unsustainable.
"Most people that joined early took a salary cut in exchange for warrants, there wasn't much in terms of normal benefits and the risk of failing was obviously really high," Anderlind explains, adding that the company now has a pension scheme and other benefits as well as increased cash salaries.
"In the beginning, we attracted mostly highly mission-driven risk-takers. Now, we attract a wide spectrum from newly graduated to seasoned specialists [from] across the world."
Tesla and attracting founders
Apart from the 38-person recruitment team at Northvolt scanning the world for talent, the company also benefits from the networks of its employees. Hence a mini-Tesla alumni network of about 40 people that has emerged.
Carlsson is also an ex-Tesla executive, and employees say he has kept his former employer's startup mentality but shied away from some aspects of Elon Musk's leadership style. At Northvolt there is a similar atmosphere of getting things done, but according to Gorelczenko, Carlsson has managed to create a less stressful work environment.
"At Tesla, you always had your back against the wall every quarter. We had to hit specific numbers and specific build targets because we were still an unproven industry. It was very high stress, high burn rate, especially at the management level.
"Whereas Northvolt has to be that same piece of doing something new from scratch, it has a very supportive environment. Peter [Carlsson], is very open and fluid and he has that reach out that he's approachable at all times."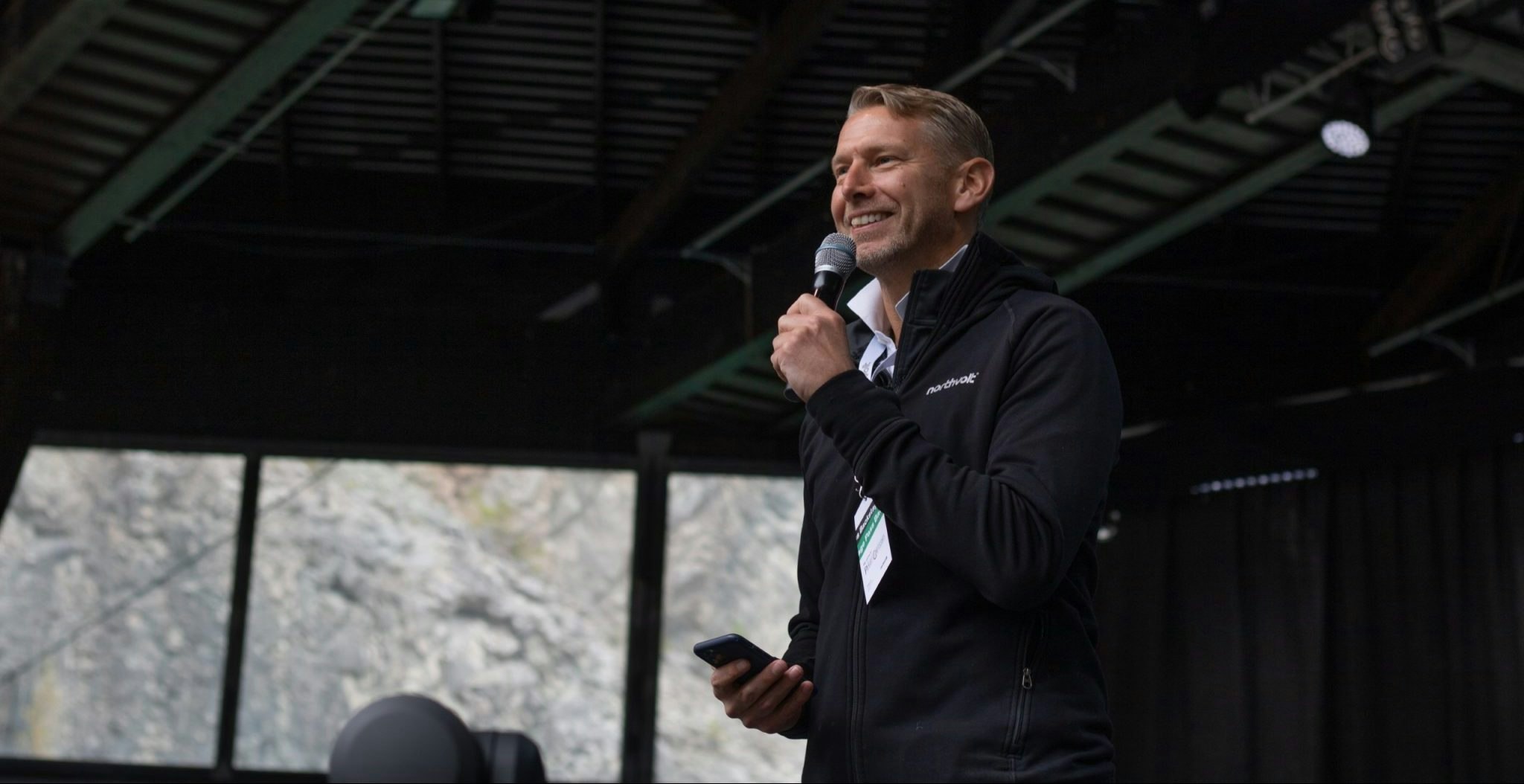 Northvolt has even been successful in attracting founders away from their own startups, including Wilhelm Löwenhielm, the cofounder of solar energy startup Alight. He left his cofounders and the team of 25 to join Northvolt at the end of last year, as a business development director in Stockholm.
"Your startup becomes a baby, you have recruited the people and you have a financial upside. But I became restless and it was kind of an itch to do something else operational," Löwenhielm says.
Welcome to moose country
Northvolt is often spoken about as the startup of the north, but it has employees all over. The head office is in Stockholm, and the company's R&D centre is based in Västerås, an hour's train journey west of the Swedish capital. It is also building another factory in Gdansk in Poland as well as setting up business in Germany.
But Skellefteå, the city Gorelczenko moved from the US for and where 500 employees work at the factory, gets most of the PR. Traditionally a mining town, the Arctic Circle is barely 200km away.
Head of growth Borstedt says the company chose the town because of the "personality" of its inhabitants.
"I would say it has a big city atmosphere even if it is much smaller. And it is not many towns where people are so proud of their city. People walk around with hats with Skellefteå printed on them."
According to Gorelczenko, the town has everything one needs in terms of groceries, restaurants and shops. If there is anything that isn't available, Stockholm is only an hour's flight away.
Some wonder if Skellefteå could go the way of Oulu, the small Finnish town where Nokia set up shop and became the largest employer. When it collapsed, Oulu became more or less a ghost town.
Luckily for Skellefteå, this is unlikely. Northvolt is by no means the largest employer yet. That crown still goes to Boliden Mining, with 1,500 employees. And with Northvolt building a factory in Skellefteå, others are following in its footsteps, like the South Korean company Dongjin Sweden, which plans to build a factory nearby, with the purpose of delivering carbon nanotube slurry, a material used in batteries, to Northvolt.
Northvolt has managed to attract people all over the world to work in Sweden in an amazingly short amount of time — not everyone can expect to do the same, but its success bodes well for future Swedish entrepreneurs. That doesn't mean that immigration policies cannot be difficult to handle or that all you need is $4bn in the bank. But what is certain is that having an impact-oriented business and the network to poach from the world's best like Tesla and Blue Origin go a long way.