Last week took Sifted to new heights.
Literally.
We took a ride in the 'Roocopter'.
The what?
Deliveroo's "very own helicopter", which flew several lucky Londoners "soaring above the city skyscape" while they feasted on "a delicious takeaway" from (one of) the city's favourite food delivery apps.
This isn't a new delivery method. (That would definitely tip Deliveroo's already challenging operational costs over the edge.) It's simply another way that Deliveroo is taking our "dining experience to new heights".
Deliveroo has already trialled jet ski deliveries at the British seaside. It's also tried out letterbox deliveries in Manchester. And — topping it all — offered "lunch atop a skyscraper". It insists that these endeavours really, truly aren't just PR stunts; they're sincere attempts to probe what new services it can offer customers in its quest to become "the definitive food company".
But the timing of this latest endeavour might suggest otherwise.
It's been a busy few weeks for Deliveroo's competitors in the food delivery market. Just Eat and Takeaway.com agreed to merge, forming a mega player valued at £9bn. Uber Eats announced that it plans to move into delivering groceries. And rumours swirled that both Uber and Deliveroo were eyeing up Spanish delivery startup Glovo for acquisition.
Cue the 'copter.
The 1,000ft restaurant
London has just one commercial helipad, in Battersea. It's frequented by the likes of Tom Cruise (a good guy, according to my pilot) and Leonardo Di Caprio — and, now, the 12 chosen journalists and 48 members of the public who were first to sign up for a free ride in the Roocopter.
It's not a wholly original idea: Uber has been firing up the "Uberchopper" to take punters to high-profile events (for a fee) for several years now.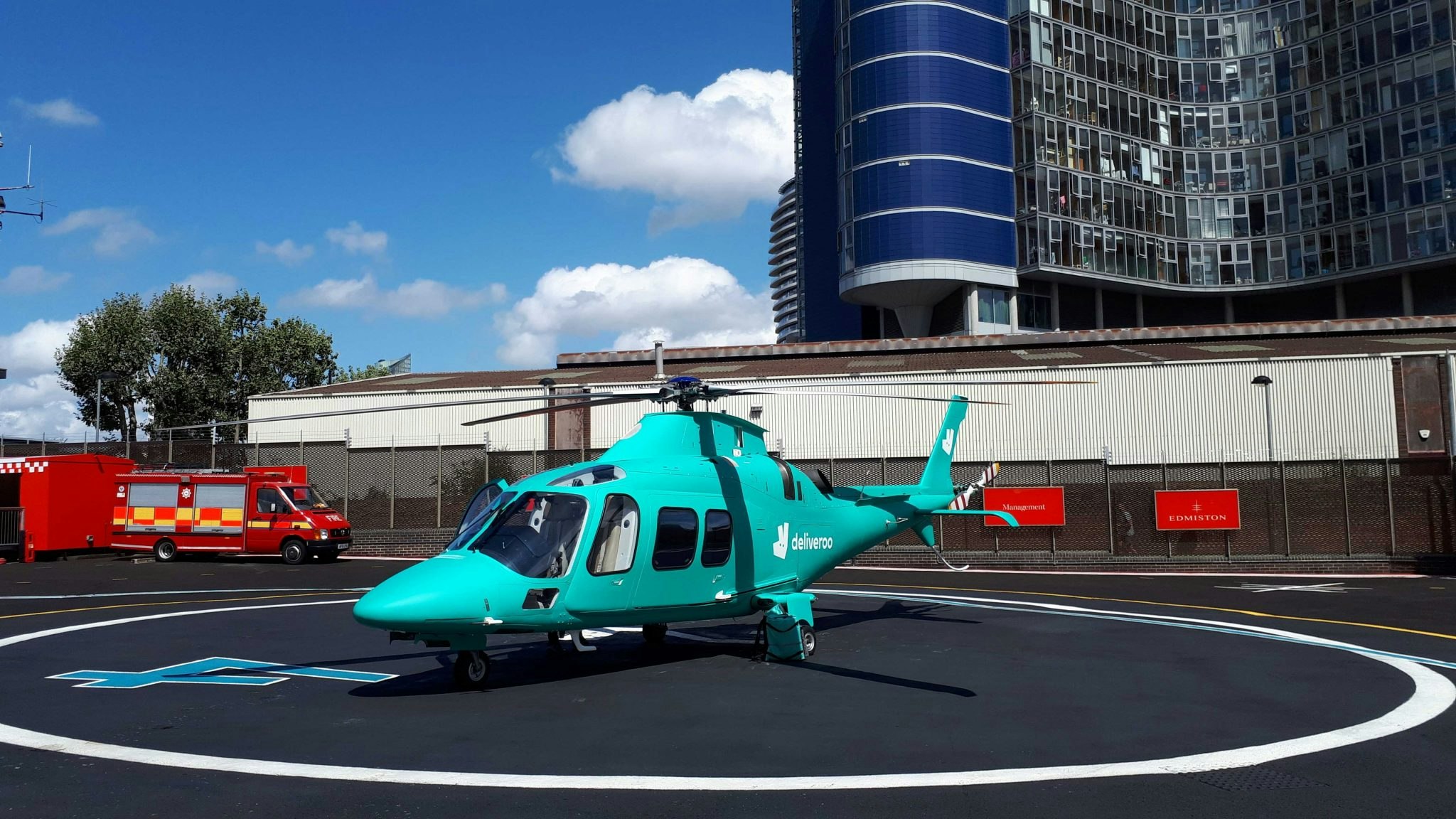 But the Roocopter is not just any old helicopter; Deliveroo paid for a bright teal "wrap" on its hired vehicle — an extra touch which would not have come cheap (but is great for Instagram), according to the friendly person from The Charter A Group I spoke to on the phone.
In fact, the whole thing would have been a "pretty pricey endeavour," he confirmed: it's £2,200 to rent out this particular helicopter per hour, and then there are other costs, like landing fees and pilots on top of that.
Sifted Newsletters
Sifted Newsletter
3x a week
We tell you what's happening across startup Europe — and why it matters.
But hey, my five companions and I weren't bothered about any of that; we'd been offered a trip in a helicopter and free lunch, courtesy of some kind venture capitalists, and we were telling everyone we knew about it.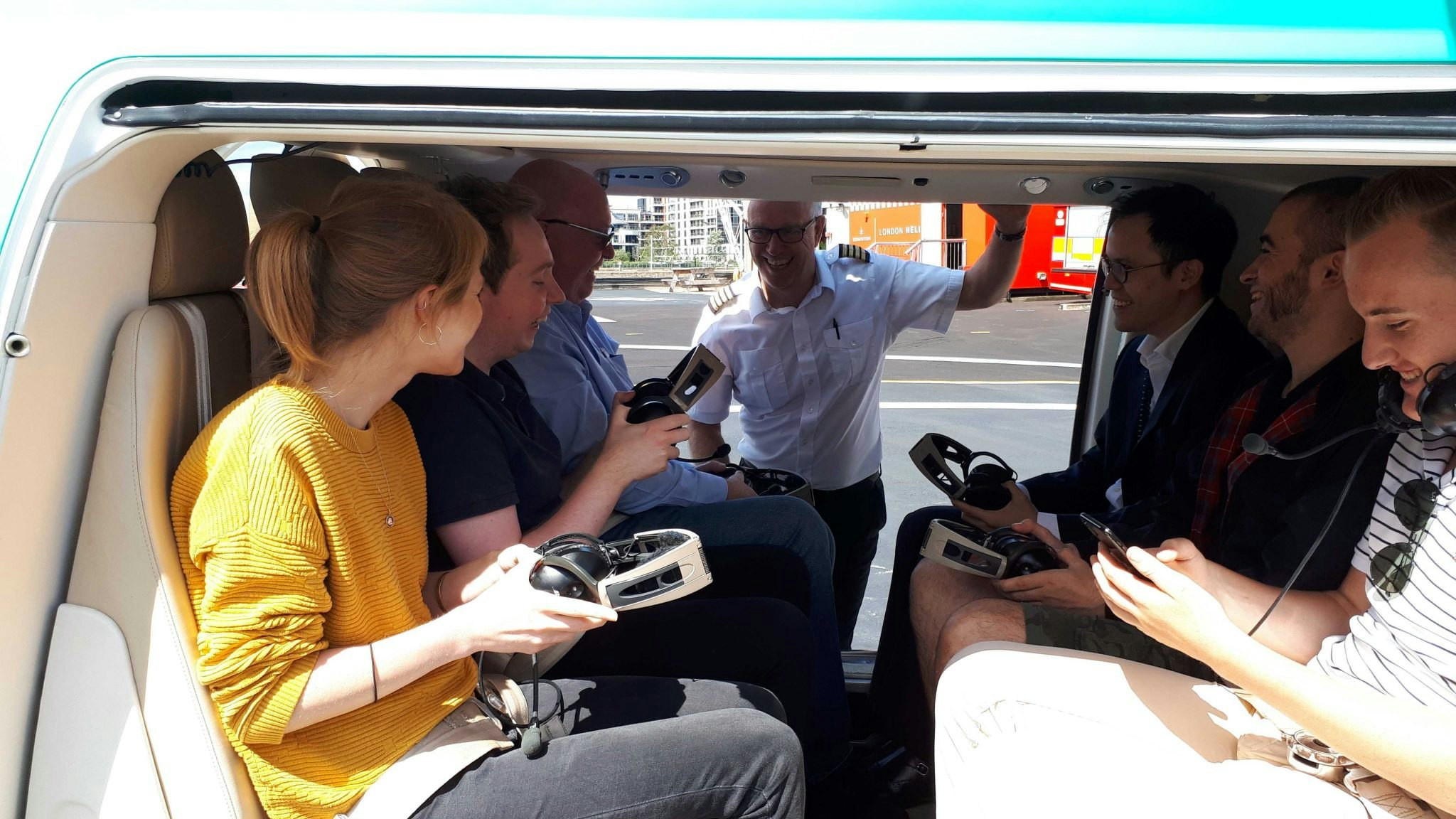 That's despite the fact that at 12.45pm last Friday, as we took off, a minor flaw in the plan became apparent; helicopter rides are not conducive to munching on takeaway food. There's limited space, it's bumpy, and it's hard to actually appreciate the views while safely navigating food towards your mouth. The dangerously white carpet didn't stand a chance.
So none of us bothered. We took selfies instead.
What's the point?
Deliveroo spends a fortune on marketing. It has to fight with the likes of Uber Eats and Just Eat to get the top spot on Google when someone searches for "takeaway". It runs regular ad campaigns on transport systems and billboards, launched TV ads in the UK for the first time earlier this year, and has also dabbled in radio campaigns. It reportedly spent £10m on media in 2018; the company as a whole lost £185m in 2017.
But the pie all these companies are fighting over is a big one: the food delivery and takeout market in the UK alone was worth £4.2bn in 2018. In Europe, 154m people use these services — and the trend is ever upwards.
It's this market potential which has fuelled seemingly never-ending investment into the sector from venture capitalists. In May, Deliveroo raised $575m (subject to the UK competition authority approving Amazon's contribution to the round), taking total investment into the loss-making six-year-old business up to $1.5bn.
That's good news for the takeaway fans of Europe; more VC cash means more subsidised orders, more locations served by Deliveroo — and more free helicopter rides.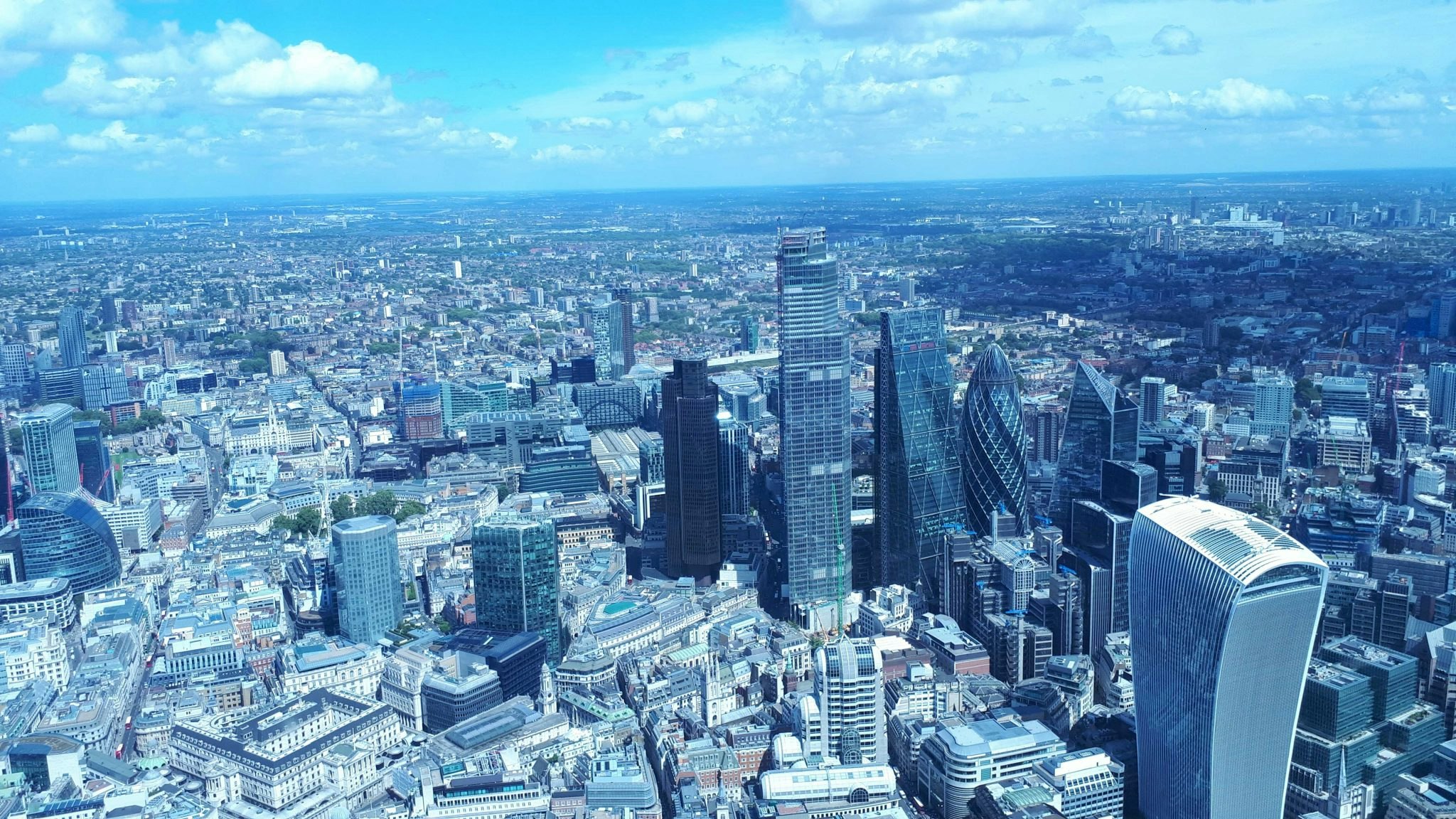 I guess when Amazon is happy to plonk several hundred million into your venture, £100,000 or so spent on a helicopter stunt for several dozen journalists and everyday punters probably seems fairly insignificant.
There's a chance that it might even pay off. The Roocopter has made headlines in some national newspapers. The story is likely to be read, or seen on social media, by several thousand people who live in the smaller towns and cities across the UK which Deliveroo is currently expanding into. As a result, they might just download the app for the first time — and become lifetime users.
As for this vegetarian journalist, who loves cooking, hates packaging waste and is fundamentally frugal, I might be a little harder to win over. But then again, I have written this column...