If you can't beat them, invest in them.
That's the motto banks seem to be embracing in Europe, having tripled their rate of fintech investment since 2016, analysis by Pitchbook and Sifted shows.
Banks took part in a record 142 fintech deals across Europe last year, amid the pandemic.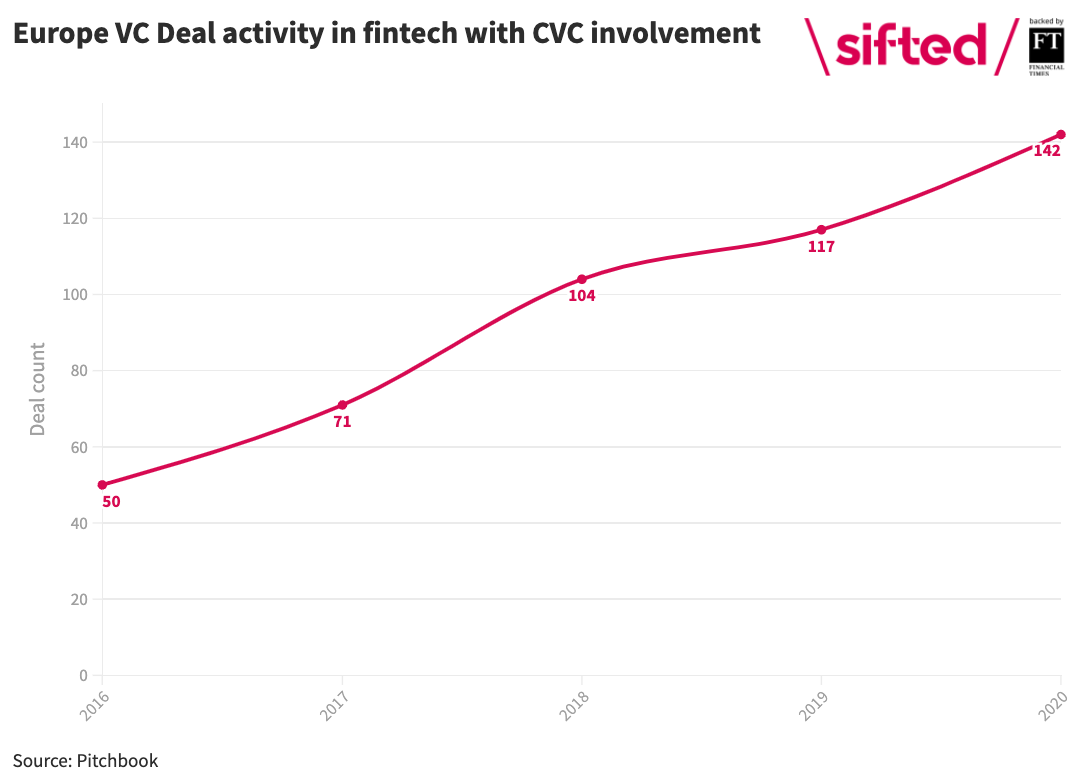 They are on track to match that number this year, having invested in 98 fintechs so far.
As a result, some of Europe's biggest fintechs now count big banks on their cap tables. Among them are Klarna, Starling, Ledger, Wefox and Solarisbank.
The oft-forgotten truth, therefore, is that large banks are set to be among the winners when (and if) the top fintechs exit. It also suggests banks are quietly 'futureproofing' their businesses by getting exposure and expertise in upcoming financial technologies.
As a whole, banks partook in 17% of the 813+ VC-led deals in European fintech last year. While still in the minority, they make up a solid part of the ecosystem and stand as an important financier. 
That trend is also happening beyond Europe. Globally, Pitchbook found that banks invested in 369 fintech deals in 2020 — a significant increase from the 288 they made in 2018.
Within the fintech web, infrastructure and B2B players have proven the most popular with big banks' venture arms. Among US banks, fintechs innovating capital markets are currently attracting the most attention; a marked change from 2016 when banks were seen to be snubbing the sector, and "missing out".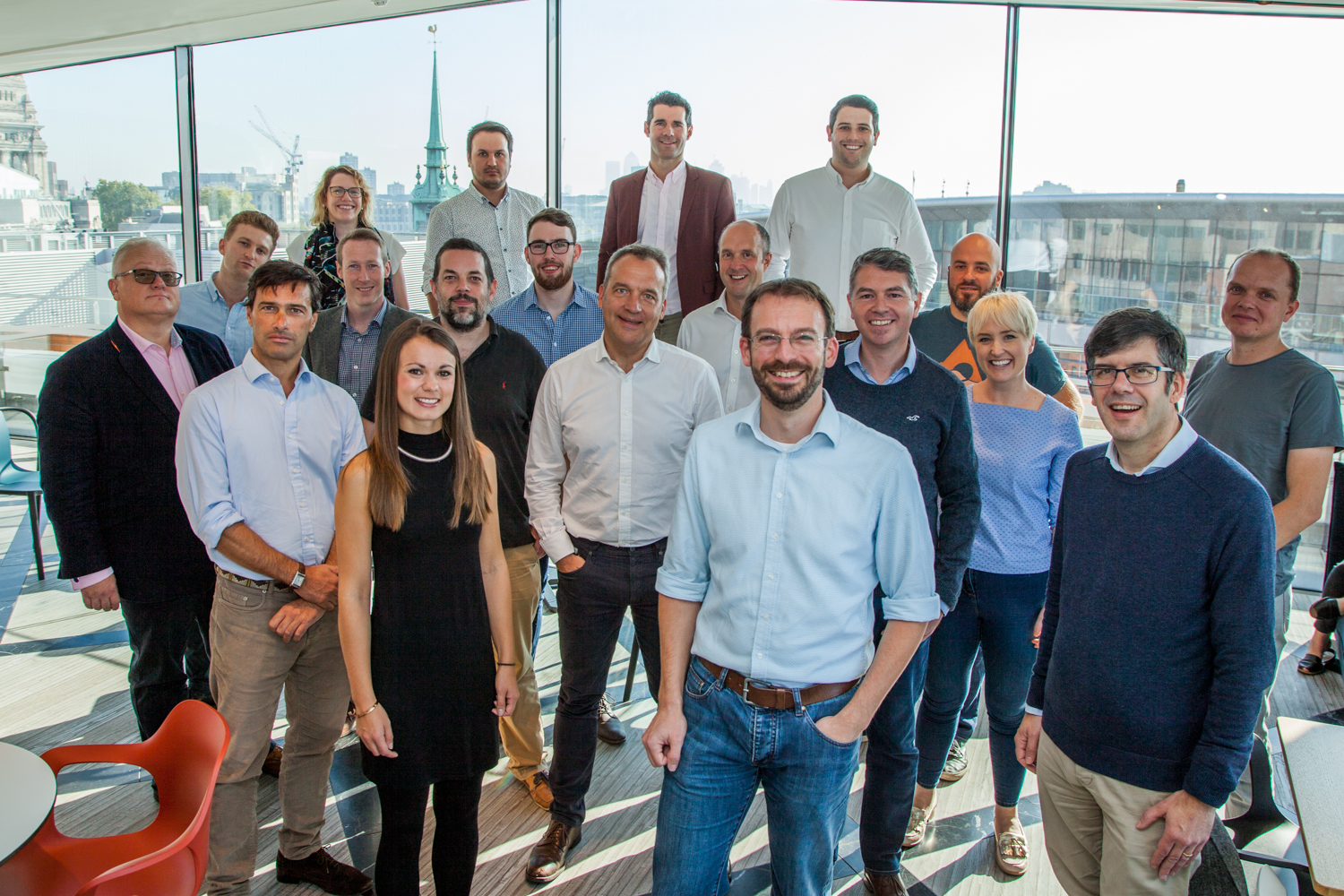 Bank may now view investing in fintechs as less risky than building internal projects, which have a poor success rate. Last year saw the end of JP Morgan's Finn, RBS' Bo bank, Nationwide's SME-banking venture, and Santander's online business bank, Asto.
Aside from investing, banks have also been slowly ramping up their M&A fintech activity after a 2020 hiatus. Most recently, in the UK, NatWest bought RoosterMoney — a pocket money app.
Unwelcome money?
Banks may be ramping up their investments but they may have a harder time than most winning deals.
Indeed, not all fintechs welcome the influx of bank funds.
One senior fintech VC, who asked to stay anonymous, told Sifted:
"Do [banks] approach portfolio companies? All the time. Do they normally have 10 other better options? All the time," they said, explaining that banks are slow with term sheets and finalising due diligence. 
As a result, the VC suggested that bank funds are "often filler money" — accepted as a last resort to bolster a round.
It's also difficult to ascertain how much money banks put into each round, despite their increased activity.
The bank frontrunners
While banks are broadly bolstering their fintech portfolios, a handful of European banks are leading the troops.
Switzerland's third-largest bank — Zarcher Kantonalbank — topped the leaderboard, with BNP Paribas and Barclays in second and third place.
Barclays has also proven the most active investor globally in blockchain and crypto, according to Blockdata research from July 2021.
Below is a list of the 15 banks with the largest fintech portfolios, counted across the last 5 years.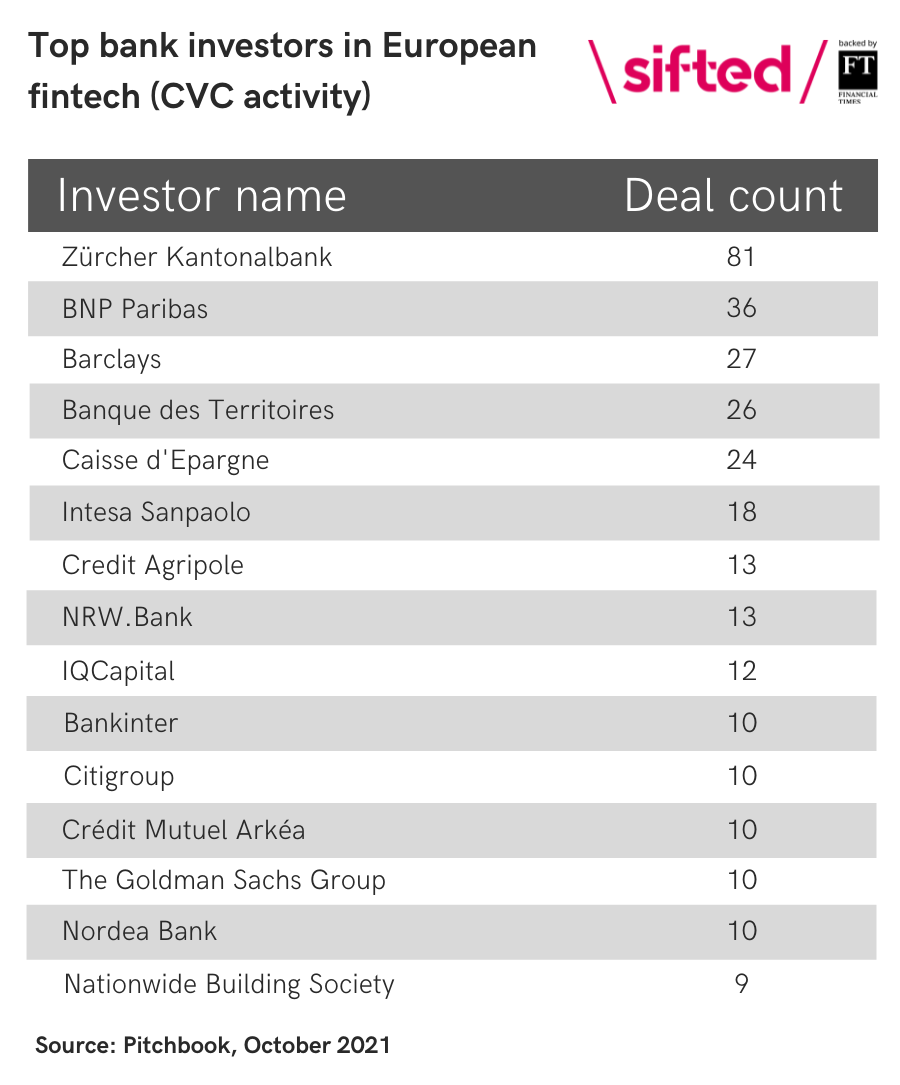 Within this group, some have been more successful at investing than others. A recent analysis by Sifted found that banks like BNP Paribas and Deutsche Bank had each backed 11 unicorns in total (including non-fintech investments and non-European investments). Meanwhile, Zarcher Kantonalbank had no fintech portfolio companies worth over $1bn.
It's worth noting that some banks have set up their own standalone fintech funds, like Santander's Mouro Capital and BBVA — which invested $250m into Propel Venture Partners. These are not included in the data here, having accounted only for internal corporate venture capital (CVC) arms.
In the US, the top bank investors are Goldman Sachs and Citibank. They've both ramped up their fintech activity in recent years, "participating in 69 and 51 fintech deals from 2018 through 2020, respectively," according to CB Insights.