It's been a rocky 2020 in the land of European tech and startups. 
There was the gloom of the pandemic but also sky high valuations, record VC investments and heaps of new exciting startups and initiatives.
And along the way, we learnt a lot. Here are 52 crazy facts we learnt throughout 2020:
1. CEOs are taking their employees on psychedelic Ayahuasca retreats as a team bonding exercise.
2. Glow worms are the next big thing in street lighting. French startup Glowee makes use of bioluminescence — a light-emitting property found in glow worms and fireflies — to produce sustainable lighting solutions that could be used in public spaces, for signage and accessibility information.
3. Bananas have their own version of Covid-19. It's called TR4, also known as Panama disease which causes banana plants to wilt and die. Once in the soil, it can take 50 years to eradicate. Tropic Biosciences, a UK-based biotech company, is using gene editing to develop a banana that can beat the disease. 
4. European startups can go from launch to being worth $2.1bn in just 8 months. London-based online events platform Hopin became one of Europe's most valuable startups this year. Its valuation shot up to $2.1bn+ when it raised a $125m Series B in November. 
5. VCs are apparently not just guessing when they come up with valuations like this $2.1bn Hopin one (although there is a bit of that as well).
6. Buy-now-pay-later startup Klarna has got into quite the entanglement with no other than Pablo Escobar's brother, who claimed that the startup owed his company Escobar Inc €400,000.
7. A tote bag needs to be used 167 times until it's actually more useful to the planet than a paper bag, according to Plan.AEarth cofounder Lubomila Jordanova in a Sifted Talks on accelerating tech for good in November.
8. Food can be made from more or less thin air. This is thanks to Finnish startup Solar Foods which is making a food called solein — which tastes a bit like egg and when baked into bread it has a hint of carrot — in a unique chemical process.
Sifted Newsletters
Sifted Newsletter
3x a week
We tell you what's happening across startup Europe — and why it matters.
9. Four out of five dog owners in the US market will treat their furry friends a birthday gift according to David Prien, founder of Stockholm-based digital veterinary clinic FirstVet. That's a big market for European pet tech companies. 
10. Delivering one dose of a coronavirus vaccine to 7.8bn people worldwide would fill 8,000 Boeing 747 aircraft, according to Cargo.one, the Berlin-based digital booking platform for air cargo.
11. Vibrators being used to help spinal injury patients regain sexual sensation in the latest iteration of the sextech craze in Europe. The hypothesis is under investigation by MysteryVibe, a London-based startup creating sexual health products.
12. We don't really need cars. 68% of all trips made nationally in the UK are under five miles and over 50% of car journeys in London could be cycled in around 10 minutes.
13. Compostable plastics might not be as great an idea as once thought... 
14. In the past few years, hundreds of escooters from startups like Voi and TIER have been recovered from waters around European cities — so many are building signals into their scooters to notify when it's drowned.
15. In the first few weeks of the coronavirus pandemic, many European cities — such as Paris, Madrid, Brussels and London —  saw air pollution levels fall drastically.
16. Logging — where trees are felled for various reasons such as forest management — can actually be good for the environment. Jose Ojeda, cofounder and CEO of construction company 011h told Sifted that managed forests maintain a healthy carbon ecosystem by felling trees that, as they age, start absorbing carbon at a lower rate. Two new trees are then planted in the older tree's place, meaning that the building material can have a net negative impact on Co2 levels.
17. Dating apps usage went through the roof during the early Covid spike. Swedish dating app Relate saw its active users increase 40% during lockdown, and two people in Paris held up a virtual date for a whopping 11 hours and forty minutes on Swiss dating app Once.
18. Norwegian educational games platform Kahoot! saw sign-up rates climb as high as 100,000 new users per-day in the first couple months of lockdown, alongside a spike in kids sabotaging the virtual lessons with 'Kahoot! Bots'.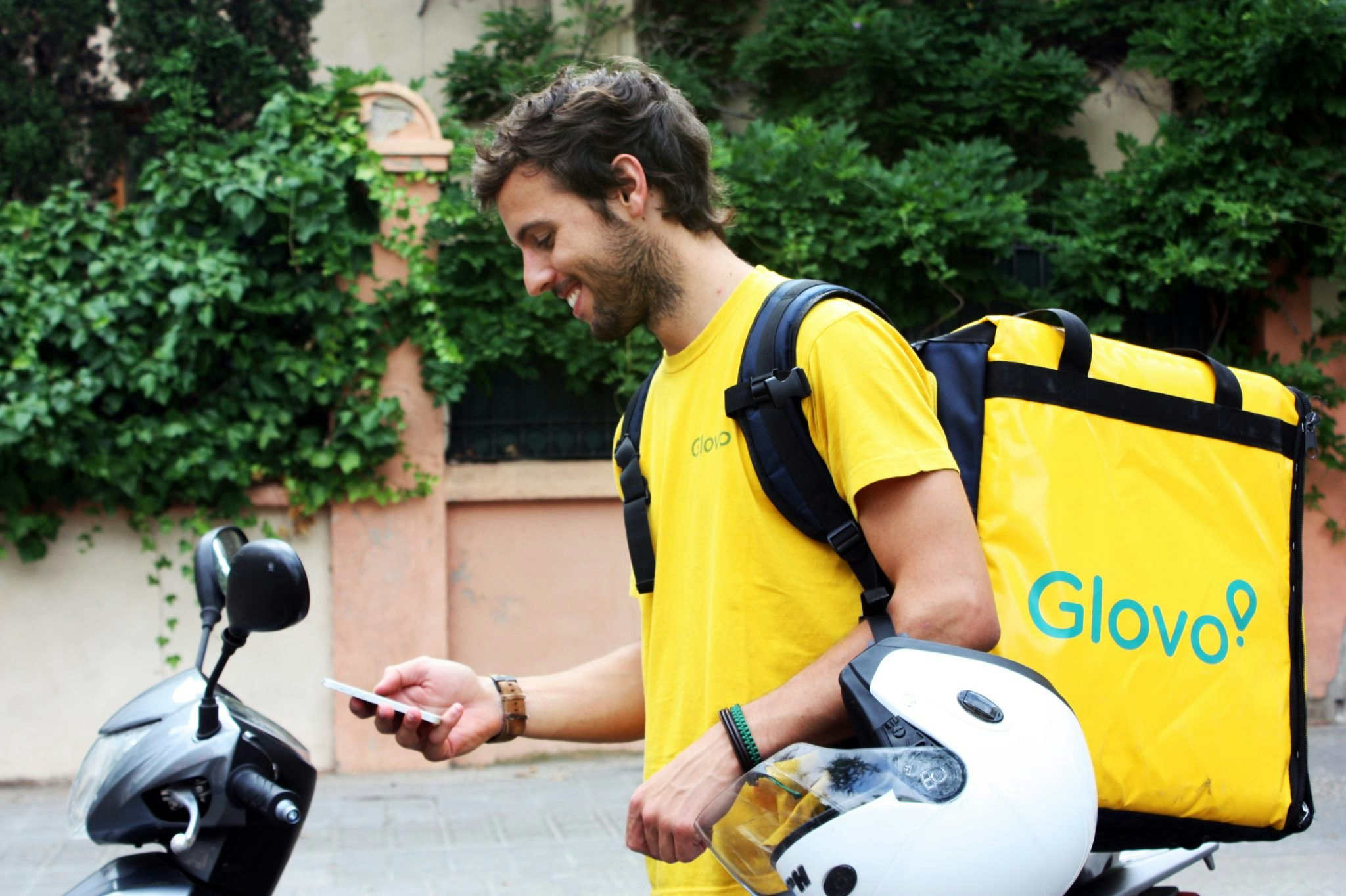 19. Online food startups in Europe were hotter than ever in the early days of coronavirus lockdowns. Glovo saw grocery orders shoot up 300% in Spain within weeks, the UK's Mindful Chef saw a 425% increase in recipe box customers and more startups saw huge success.
20. Digital doctor startup growth was also off the charts in the early Covid days. On Friday 13 March, Netherlands-based messaging app for medical professionals Siilo saw a 500% increase in downloads almost overnight, and AccuRx, which helps doctors send text messages to patients saw 75,000 consultations occur in a fortnight when it swiftly introduced a video consultation feature to its platform.
21. Twitter and LinkedIn aren't the only social media leaders in startup land anymore. More founders, investors and entrepreneurs are using Instagram as a platform to expand their social networks and scout startups.
22. US VC firm Sequoia had silently been building up its scout programme in Europe, but we finally learnt who some of its European scouts are.
23. Employee satisfaction at London's fintechs is a mixed bag, some employees feel satisfied at certain fintechs, while others fall short when it comes to company culture.
24. Estonia is one of Europe's most digitised healthcare industries, with 99% of its data generated by hospitals and doctors being digital.
25. A string of regulatory mishaps caused the failure of UK expansion for Berlin-based digital bank N26.
26. We all most likely have a bed bug or two lurking under our duvets… pest control experts estimate that the number of bed bug infestations worldwide has increased by more than 4,500% in the early years of this century… yikes.
27. Your Netflix binge watches are actually bad for the environment. Streaming specifically makes up about 1% of global carbon emissions, according to estimates published a year ago by French think tank The Shift Project. 
28. 2020 was the year SaaS took off — in 2016-17, the five largest rounds were at an average size of $100m — this year the average is $330m.
29. Neobanks have had an up and down year — and now only 45% of UK customers say the banks will still exist in a year.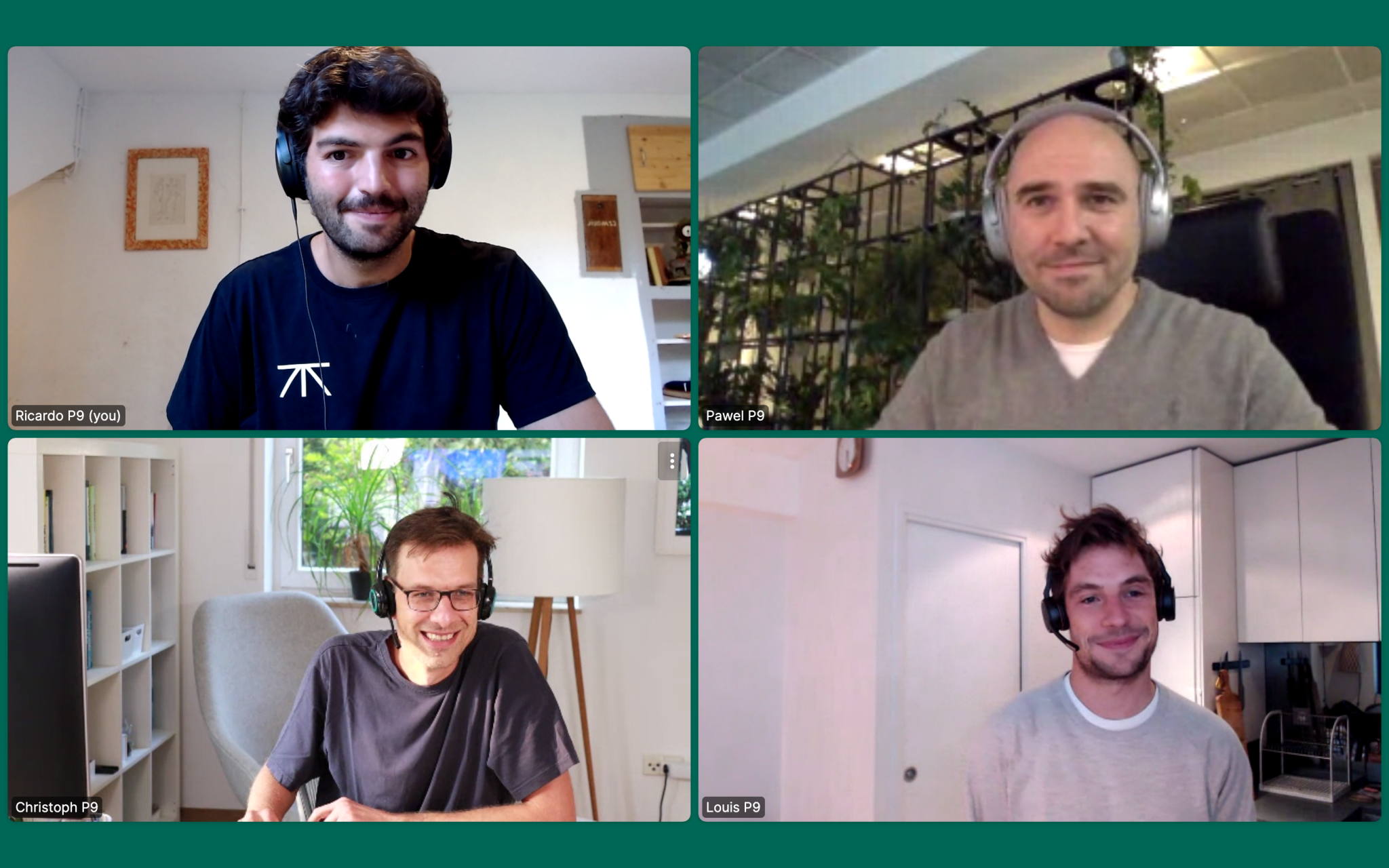 30. VCs have a geeky sense of humour. Prominent European VC Point Nine launched it's fifth fund in September with a core focus on business-to-business (B2B) and software-as-a-service startups (SaaS) — raising exactly €99,999,999.99.
31. 72% of startups aren't happy with their corporate relationships, and corporations aren't too happy either.
32. VC's interest in funding climate solutions has skyrocketed — from $418m in 2013 to $16.3bn last year. 
33. The European Investment Bank made its first space investment this year, investing €20m in funding in Spire Global, the world's largest constellation of multi-purpose satellites. It marked the EU's first direct investment into "new space" — space tech developed outside of state-run programs.  
34. Amsterdam had a great year. Its tech sector is worth a whopping €73bn and has seen a seven-fold increase in value in the past five years. There are also over 2,700 startups in Amsterdam — that's 1.1 per 1,000 inhabitants.
35. On one of the particularly stressful nights of an overall stressful year, the evening of the US election, Americans lost a collective 139m hours of sleep. The data, collected by Finnish healthtech Oura Ring, showed the average person lost 25 minutes of sleep that night, and heartbeats were also racing.
36. Germany's travel startup Omio kept its coveted unicorn status this year amid some crazy cuts due to the coronavirus pandemic. Its managing director and chief financial officer Jan Kemper cut costs at the business by 60-70% during the crisis — and put 90% of its 350-plus team on the German short-work scheme.
37. Karma Kitchen, London-based rental kitchen startup raised £252m in July this year, when initially setting out to raise just £3m.
38. UK early-stage VC Hoxton Ventures has a pretty diverse portfolio: as of September, 21% of its companies are founded by women and 38% started by minorities.
39. Founders in the Kindred portfolio are sourcing 38% of dealflow by encouraging existing portfolio members to source other founders from their networks.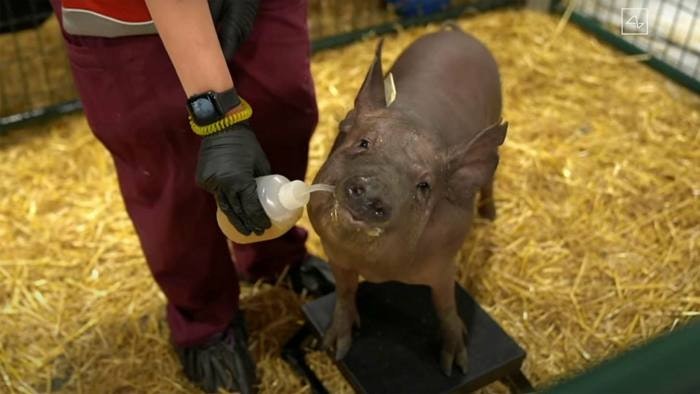 40. Gertrude became the most technologically enhanced pig in the world, sporting a coin-sized computer chip in her skull connecting her brain to a computer during a webcast in the summer featuring Elon Musk.
41. Gloomy diversity stats incoming. We learnt that in 2019, all-female founding teams received just 1.3% of the available capital that year. The large majority, 93%, was picked up by all-male teams.
42. Even worse, less than 1% of venture capital funds goes to people of colour in Europe...
43. Oxford-based biotech company Exscienta hit a big milestone in January by rolling out human clinical trials of a drug created totally by artificial intelligence. This prompted founder and chief executive of the company Andrew Hopkins to say that "AI could be a bigger revolution for the pharmatech industry than the development of DNA sequencing."
44. The pandemic has brought about thinking behind revolutionising certain sectors, especially the care home sector. Ben Maruthappu, cofounder of Cera Care — a home care service for the elderly — says that while we may critique the NHS' difficulty to adopt modern technology, it's possible that the care sector is 20 years behind the NHS.
45. Over in the Mojave desert, a Paris-based startup Interstellar Lab is building "bio-regenerative" domed villages inspired by how humans are going to live on Mars. For its founder (and well-known venture capitalist) Barbara Belvisi, it's all about building sustainable habitats: "For me, there is no point going to another planet if we're just replicating the same mistake that we did on Earth," she says.
46. In the first month of European lockdowns, reports estimated that around 50% of European startups had furloughed some of their staff.
47. Meanwhile, 49% European startups froze their hiring.
48. Vertical farms — where crops are grown on stacked trays indoors — can drastically reduce water usage for some crops. If one was to grow tomatoes in a Mediterranean climate you would need at least 60 litres of water to do it. In a vertical farm, it's only about 2-4 litres.
49. The size of the global impact investing market is due to reach a staggering $1tn by the end of 2020.
50. Popular British fashion advisor Trinny Woodall — also well-known for teaming up with fashion advisor Susannah Constantine — is leading one of the fastest-growing beauty brands in Europe, with its revenues growing from £1m to £26m from its first to fourth (current fiscal year).
51. Half of corporate innovation agencies will fail to survive the big transition into becoming revenue generating companies, according to serial entrepreneur Phillipe De Ridder.
52. UK trading apps — such as Freetrade — are up to 20 times cheaper than the four largest traditional trading platforms (AJ Bell Youinvest, Hargreaves Lansdown, Interactive Brokers and Interactive Investors.)
What other interesting things did you learn about European tech and startup land this year? Let connor@sifted.eu know. Merry Christmas!
Connor Bilboe is Sifted's editorial assistant. He tweets from @connorbilboe