In recent years, climate software solutions have attracted attention from fans and critics alike. 
The billions poured into the sector reflect the increased need from big corporations for carbon emissions accounting and offsetting, as well as consumer demands for smarter energy systems. However, climate software critics note that purely digital solutions have yet to move the needle on climate change — in comparison to hardware and infrastructure solutions.
But that hasn't stopped climate software startups from raising huge sums. Recent VC favourites include EcoVadis, a sustainability data firm, which raised a mammoth $500m Series C last year; French carbon-tracking startup Sweep, which raised a $73m Series B in 2022, and carbon removal verification platforms Sylvera and Isometric, which both made big raises this year — a $57m Series B and $25m seed round respectively.
So, which are the next climate software startups that Europe's VCs have their eyes on? Sifted spoke to four investors to find out. The only catch was that they couldn't mention portfolio companies.
Tim Schumacher, managing general partner at World Fund 
World Fund is a Europe-focused VC fund that invests in climate solutions from energy, food, agriculture and land use to building materials, manufacturing and transport.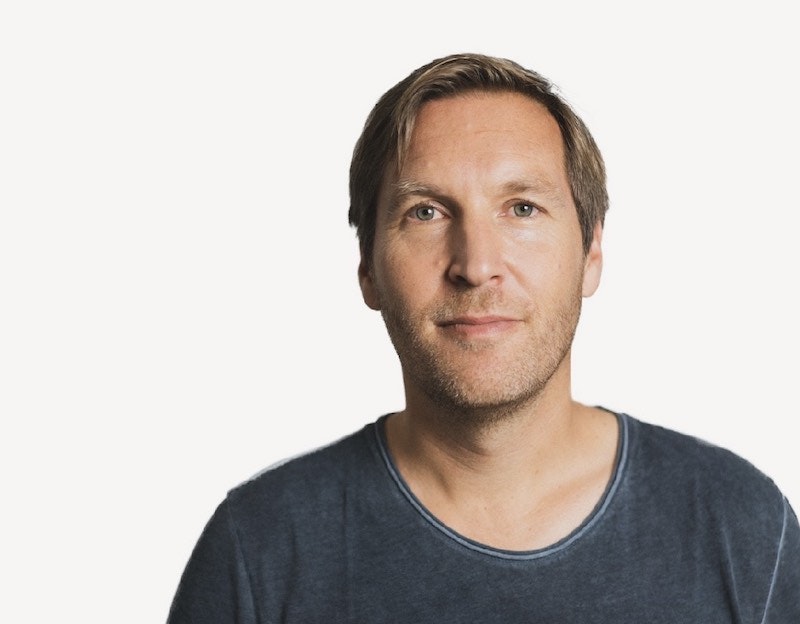 EV.energy 
EV.energy is a UK-based electric vehicle (EV) charging software platform. Its smart, cloud-based platform allows drivers to charge their vehicles at grid-friendly times, which makes charging cheaper and greener. The platform manages more than 120,000 EVs daily and counts the National Grid, Volkswagen Group and Siemens as customers. It raised a $33m Series B in July 2023, led by National Grid Partners. 
Terralayr 
Terralayr is a Zug-based startup that uses software to aggregate energy grid-scale storage, which will be needed as we look to make renewable energy sources more efficient and profitable. 
Plan A 
Plan A is a Berlin-based carbon accounting and ESG reporting platform. Founded in 2017, Plan A enables businesses to self-manage their decarbonisation strategy — spanning carbon emission calculations, target setting and non-financial reporting. Plan A sells to big corporate customers like Deutsche Bank, BMW and Alphabet as well as fintech startups like Mollie. 
Tove Larsson, general partner at Norrsken VC
Norrsken is a Swedish early-stage impact VC.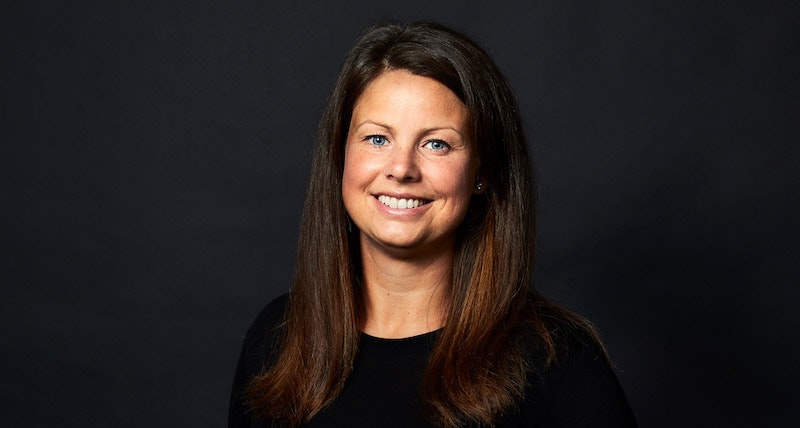 Arinto 
Arinto is building an arrival optimisation system (AOS) for the global shipping industry, which is responsible for nearly 3% of global greenhouse gas emissions. It hopes to tackle one of the biggest areas of inefficiency in the sector — the "hurry up and wait principle", where ships drive to their destination at high speeds, burning more fuel, to secure their slot in the shipping lineup, only to wait and anchor for days or months. Arinto enables vessels to arrive "just in time", which can reduce fuel consumption — by lowering their travelling speed —  and therefore reduce emissions. 
Kwest
A shortage of skilled workers and the amount of time installers spend on admin can slow down the adoption of renewable energy systems like solar panels and heat pumps. Kwest's software solution aims to help installation businesses increase efficiency by centralising all data and projects in one platform, letting installers focus their time more effectively on installation.
Kerith
Kerith offers tools for industrial companies to make investment decisions in energy infrastructure.  Its platform simulates market development scenarios and allows customers to monitor changes and implementation problems with their energy assets.
Greenworkx
Workforce participation is shrinking in most developed countries and, at the same time, the green energy transition requires more helping hands to transform the economy. Greenworkx aims to solve these challenges with its hiring platform for installation companies. It offers training and retraining to energy transition workers and matches them with employers.
Safi (formerly TrueCircle)
The recycling rate across Europe is only 49% and the rate for electronic waste is even lower. Safi wants to tackle recycling inefficiency by improving the way companies buy and sell recyclables. Its order management system simplifies the sale of recyclables and provides an international marketplace that allows customers to sell beyond country borders. 
Jan Christoph Gras, cofounding partner at Planet A
Planet A invests in European green tech startups across seed and Series A. It closed its last fund with €160m targeting science-focused climate tech earlier this year.
Root Global
Root Global aims to help the food and beverage industry reach net zero emissions. Its carbon accounting and sourcing tool allows food manufacturers to calculate carbon scores on individual products across the entire value chain. It also allows companies to model different decarbonisation scenarios up to 10 years into the future.
42watt 
42watt is a Munich-based company that helps customers decarbonise their real estate by connecting them with craftsmen, heat-pump manufacturers, banks and other relevant stakeholders. It includes a scenario planner and an energy management system, and it recommends funding programmes to make energy retrofitting as cost-efficient as possible.
Ostrom 
Berlin-based Ostrom is a smart renewable energy provider. Its app allows users to track and control their energy consumption by integrating with household metre readings, EV chargers, heat pumps and smart home appliances. It also provides customers with green electricity at the current market price, with a €6 flat fee to cover its costs — providing cheaper electricity than traditional providers, the company says.
Mitiga Solutions 
Despite growing support for climate mitigation, we are increasingly experiencing severe natural hazards that threaten to escalate into disasters with significant costs. Mitiga Solutions offers AI-driven risk modelling to various stakeholders — insurers, risk managers, governments and NGOs — to improve prevention and adaptation to climate-related hazards. It acquired the assets of Cervest, a UK climate intelligence company, earlier this year.
Ellen Smeele, associate at SET Ventures
SET invests at Series A in digital technologies that are leading the charge towards a carbon-free energy system.

Spectral
Spectral aims to increase the flexibility of the energy system with its multi-module platform that integrates and automates energy assets and trading operations. It allows energy utilities and asset owners to optimise behind-the-metre assets, virtual power plants and multi-commodity smart grids. The company is among only a few players that have proven large-scale implementation. 
Point Twelve 
Point Twelve, based in Munich, is making it possible to prove that the energy used to produce hydrogen is renewable. Today, the vast majority of hydrogen is produced using fossil fuels, but the only way to deliver on the promise of hydrogen as a sustainable fuel is to produce it using renewable energy. Point Twelve provides an important piece of the puzzle for producers to reduce costs and build trust. 
Skoon 
London-based Skoon is speeding up the adoption of heat pumps with its software platform, which provides recommendations for ways homeowners can decarbonise their homes. Its founding team have a strong background in heat pump installation: cofounder Adam Chapman is a serial entrepreneur, a heat pump installer and heads the UK installation and training platforms, Heat Geek; and Skoon's CEO Aadil Qureshi has experience in building and scaling tech products from experience at Apple and IBM.