At the heart of a nuclear fusion reactor is a swirling plasma of hydrogen atoms — which can reach temperatures of as much as 150m degrees. Finding a way to control the movement of this mini-sun soup is key to cracking nuclear fusion.
Last year, Alphabet's AI arm DeepMind said it had developed an AI model that could autonomously control the super-hot liquid. Essentially, it claimed to could control plasma as hot as the sun using software. 
Many investors and climate activists are critical of "climate software". Carbon accounting and offsetting platforms have attracted billions from VCs but haven't moved the needle on climate change; it's physical tech like fusion reactors, solar fields and wind turbines that we need. 
But now there's a growing consensus that this hardware will also need software to run it. Finally, there might be a class of software startups meaningfully contributing to the fight to save our planet. 
Software for the energy grid
"The energy system transition starts with a lot of infrastructure," explains Julia Padberg, partner at Dutch VC SET Ventures. "But to enable a balanced grid, we are convinced that at least the same amount of money needs to be spent on the digital layer on top of that."
SET, started in 2007, originally backed hardware solutions. With its latest €100m fund, raised in 2020, and the one it's currently raising, it's pivoted to backing software related to the energy transition.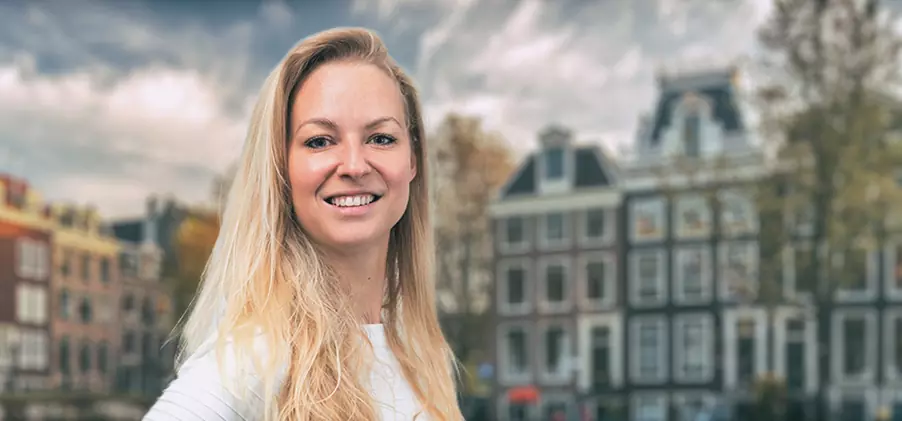 Padberg believes the hardware needed to solve the climate crisis already exists — it's things like solar power, wind turbines and batteries. What's needed, she says, are business models to incentivise the use of that tech, and software to balance renewable assets within the grid.
"Everybody's energy use is going to be steered towards the time when energy is most abundant and cheapest," she says. "That's going to be a huge shift in every sector of the economy that uses energy."
A good example of Padberg's thesis is Finnish energy startup Synergi. It sells software which connects energy assets in households — EVs, heat pumps and solar panels — and optimises charging and consumption for when electricity is cheapest and to use the most sustainable sources. 
Synergi sells its tech to utility companies, which then pass it onto their customers. "You first need the layer of hardware and then you can build the layer of software on top. The hardware is the main driver," says Synergi cofounder Antti Hämmäinen. 
That said, the importance of software to the renewable grid needs to be recognised, he says. "It sometimes feels like, especially the hardware producers, might be slightly overlooking the software solutions."
Software to increase food security
It's not just energy where the software-hardware interplay could come into force.
Optimal Agriculture is a UK startup building software for greenhouses. Increasing the use and efficiency of greenhouses is an important step towards a more sustainable food system, investors say, as greenhouses can enable food production closer to consumers, reducing food miles and upping food security. 
Similar to wind turbines or solar panels, greenhouse hardware has existed for a long time, Optimal founder Dave Hunter says. The problem is that not many countries have a workforce skilled enough to operate greenhouses to a high level of efficiency.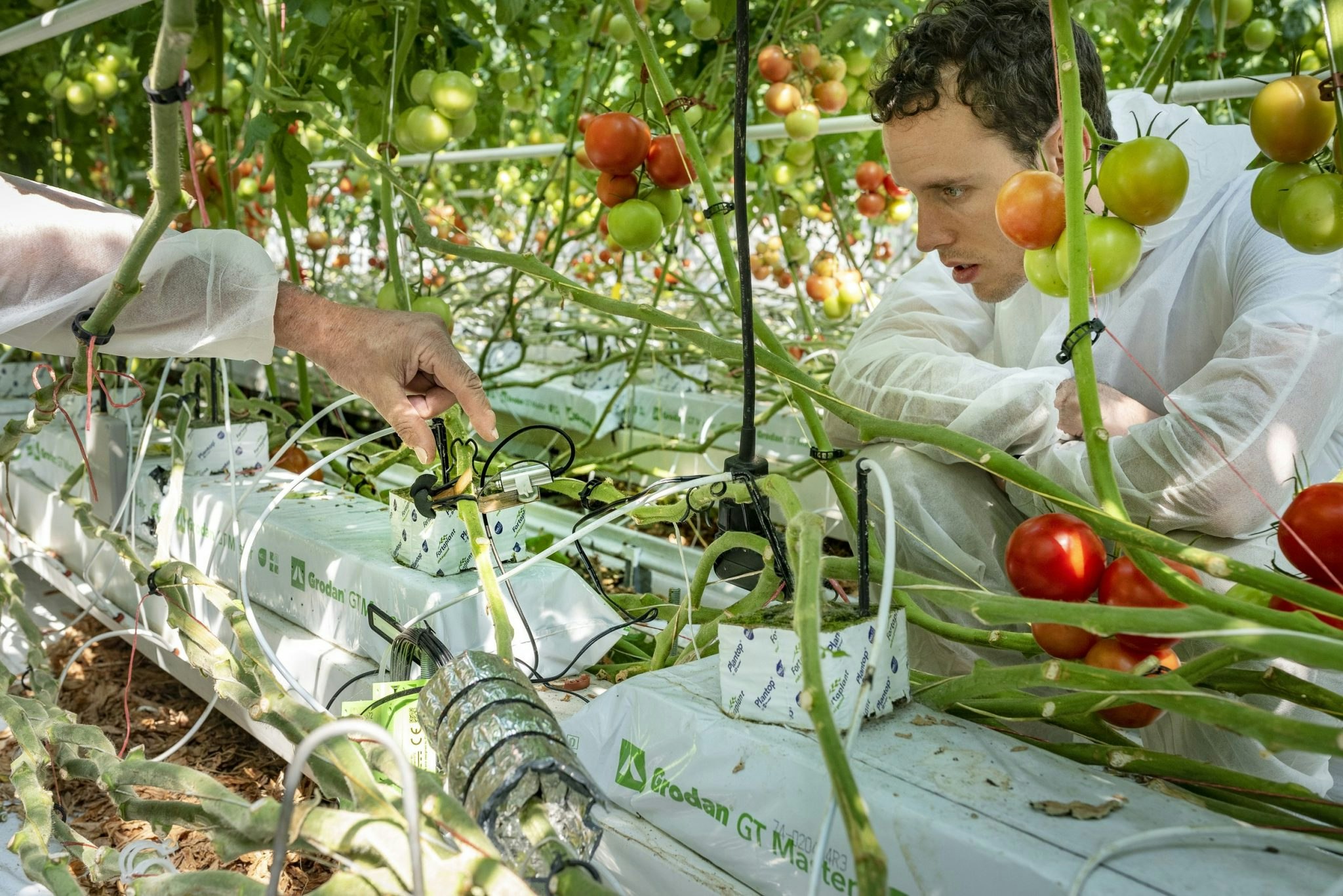 Optimal has developed an AI operating system which controls greenhouses' water irrigation, lighting, temperature, humidity and more in real time. Hunter says the system can create a 13% increase in yield compared to the best-performing greenhouses — and that many existing greenhouses are operating at half of that at present.
"If we can make these greenhouses reliable in terms of profitability, then it gives investors the confidence to deploy them around the world," he says. "It's a case of how to operate the hardware efficiently and reliably at scale."
Moving software away from SaaS
Hunter describes Optimal as "software meets the physical world". It's a category distinct, he says, from SaaS — software-as-a-service, or cloud software that's licensed to businesses. In European VC, software is too often equated purely with SaaS, he adds.
SaaS companies — within climate, that means things like carbon accounting software — find it easier to get funding because their unit economics fit a model that has made VCs a lot of money over the years, Hunter says. 
"But climate change is not going to be solved by SaaS. It requires deploying real hardware. And what's going to enable hardware to be deployed at scale and operated efficiently? That software is itself not SaaS."
Avoiding a repeat of cleantech 1.0
There are positive signs about investor appetite for "software meeting the world", instead of simply eating it, as VC heavyweight Marc Andreessen once quipped in another era. US firm Eclipse VC just raised a $1.2bn fund to invest in software companies working with hardware applications — a mammoth sum off the back of a thesis which appears to be working. 
For SET's Padberg, the software-hardware interplay could be what differentiates this climate tech ecosystem from the "cleantech bubble" — a period between 2004 and 2008 when investors backed climate technologies without making a dent in energy supply, and with very limited financial returns. 
"We were active in the cleantech 1.0 bubble," says Padberg, "which was pure hardware: capital intensive, large R&D projects, where investors hugely underestimated the amount of capital and time needed for getting those things to market. Cleantech 1.0 was a big failure for most funds."
Padberg hopes software could help differentiate the current climate investing cycle from the cleantech era, by making the hardware that already exists more financially viable.