French carbon management platform Sweep has raised a $73m Series B round. It makes the company Europe's best-funded carbon platform — a sector that is attracting increasing VC appetite as companies look for tools to manage their environmental footprints. 
The company's round was led by Coatue and included existing investors Balderton Capital, New Wave, La Famiglia and 2050.
Sweep's platform helps large-scale, high-emissions businesses measure their carbon output, set targets and model emission reduction strategies. 
Sweep counts multinationals JCDecaux and Saint Gobain among its customers, which range across a number of sectors, though they see particular interest from manufacturing and industrial businesses.
A lot of what Sweep can bring to the table, cofounder Rachel Delacour says, is helping large-scale companies measure their Scope 3 emissions. (Scope 1 covers direct emissions from sources owned by a company; Scope 2 is emissions from electricity, heating or cooling sources they buy and Scope 3 refers to indirect emissions in their supply chain.)
"It's Scope 3 that you can't cope with using excel sheets or consultants," says Delacour. "Now companies have to move from making pledges to taking action on this, and it's also about reputational risk."
VCs love carbon accounting tech
Carbon accounting software fits within a broader "climate fintech" industry, which includes startups working on software to help consumers and businesses adopt greener practices. Other subsectors include things like carbon offset marketplaces and climate risk platforms. 
Climate fintech is one of the fastest growing areas of climate tech more broadly, and carbon accounting one of the fastest growing sectors within that. 
Last year, VCs poured $1.2bn into climate fintech companies globally — three times higher than all previous years combined — and $410m of that went to carbon accounting platforms. 
Sweep's VC-backed competitors include Plan A, based in Berlin, and the UK's Emitwise. Elsewhere, there's Persefoni, based in the US, which has raised $114m, slightly more than the $100m that Sweep has raised in total. 
Corporates are also looking to extend their offerings to include carbon accounting — Salesforce's Sustainability Cloud, for example, now has a real-time ESG data platform. 
There's also Ecovadis, founded in 2007, which gives sustainability ratings for companies but has started providing carbon assessments for supply chains too. It's raised $234m.
How Sweep works
When a business starts using Sweep, they input their environmental metrics into the platform. That can be things like their energy usage and where it's sourced from, the materials they use, their water usage and even how their employees travel to work.
The platform then asks the business's suppliers to do the same — and if they don't have exact metrics, it will ask them questions to provide as accurate information as possible. The platform provides the business with a treemap showing their emissions.
"They'll be able to see where the biggest proportion of their emissions comes from, and they'll be able to see it per business unit or per product too. They can drill down into where emissions are coming from and make decisions based on that," explains Delacour. 
The platform allows companies to simulate what different actions would do to their emissions and to make targets based on them.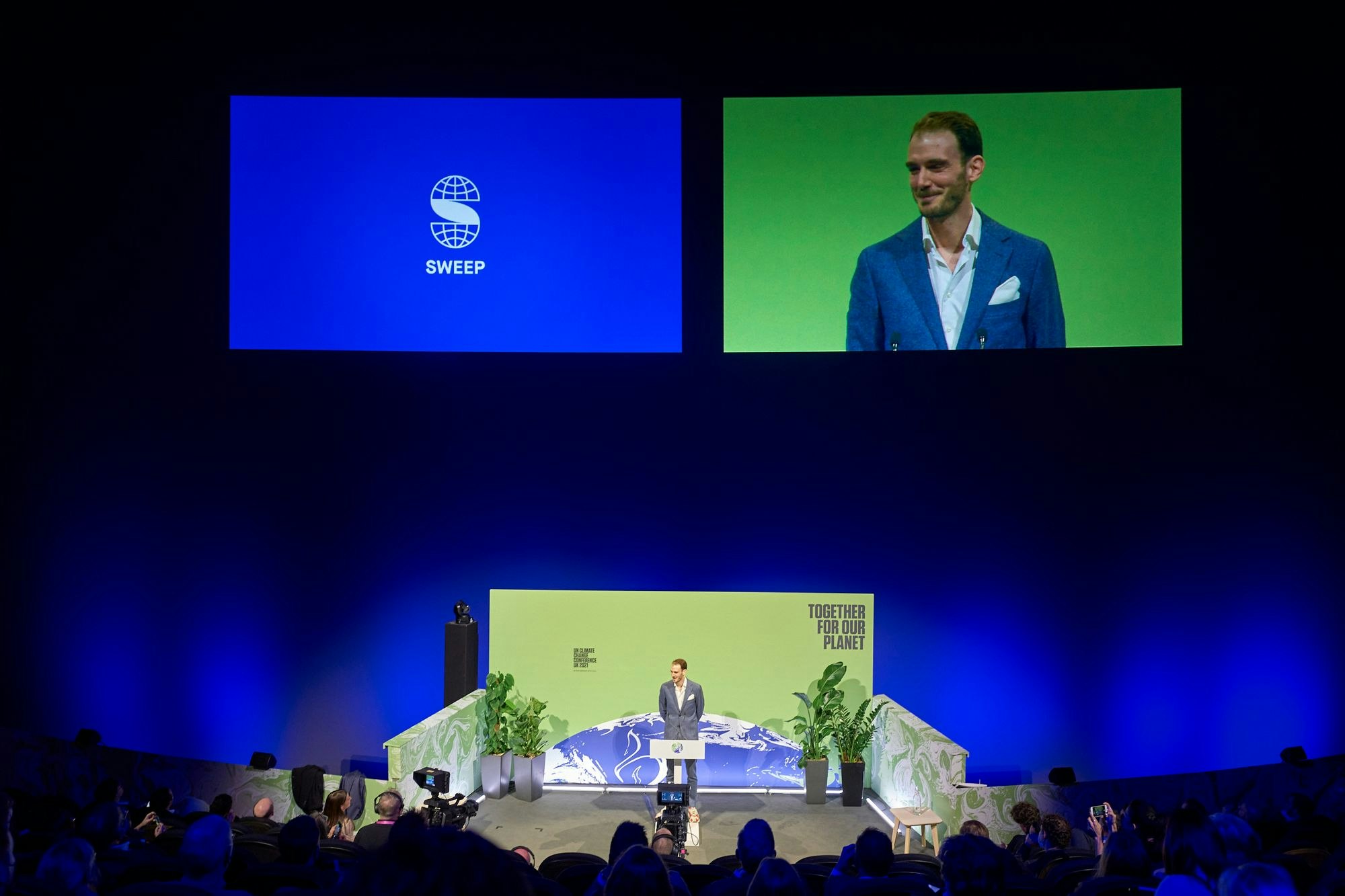 Tightening regulations
Countries are enforcing stricter regulations on the emissions metrics that companies need to publish. In the US, the SEC has proposed new rules which would require companies to publish their Scope 1, 2 and in some cases 3 emissions. 
In the European Union, companies with more than 500 employees must report their current and foreseeable environmental impact. This October, that will be extended to include smaller companies and the metrics collected will be widened.
As well as helping companies meet regulations, carbon accounting software has a part to play in showing regulators that companies can be held more accountable, because it is possible for them to measure emissions properly. 
"I spoke to a European MEP who told me that lobby groups are telling Europe that they can't legislate on Scope 3 because it's impossible for companies to measure it," says Delacour. 
"We have a role as a tech vendor to show regulators that companies are able to deliver on those statistics, so the regulators can then regulate more."