Seaweed is often associated with Asian cuisine. 
This narrative may be about to change though, as there is an army of startup founders, farmers, product developers and investors that are betting it will soon be part of all our stable diets.
Fans tout seaweed's environmental credentials, capturing Co2 and protecting coasts from erosion. Farming also requires no fertilisers, no fresh water, and it's often done by fishermen in the offseason, supporting the economy of coastal communities. 
According to data from Seaweed for Europe, a pro-seaweed lobbying group, it could create up to 85,000 jobs over the next decade and be worth €9bn in Europe alone in 2030.
So which are the startups attempting to capitalize on this trend? And what are the challenges they face?
The players
Seaweed can be used for endless products: food, animal feed, cosmetics, bioplastics and even clothing.
France's Bord à Bord and the UK's Mara Seaweed, The Cornish Seaweed Company and Shore make flakes, crisps and sauces to spice up to the usual snacks, while Germany's Nordic Oceanfruit has developed a range of salads and is launching fake tuna next month.
In Sweden, Volta Greentech is developing a feed supplement designed to improve the environmental impact of the dairy and beef industry. It has been shown that adding seaweed to cows' diet cuts the emissions of their farts and burps by 80%.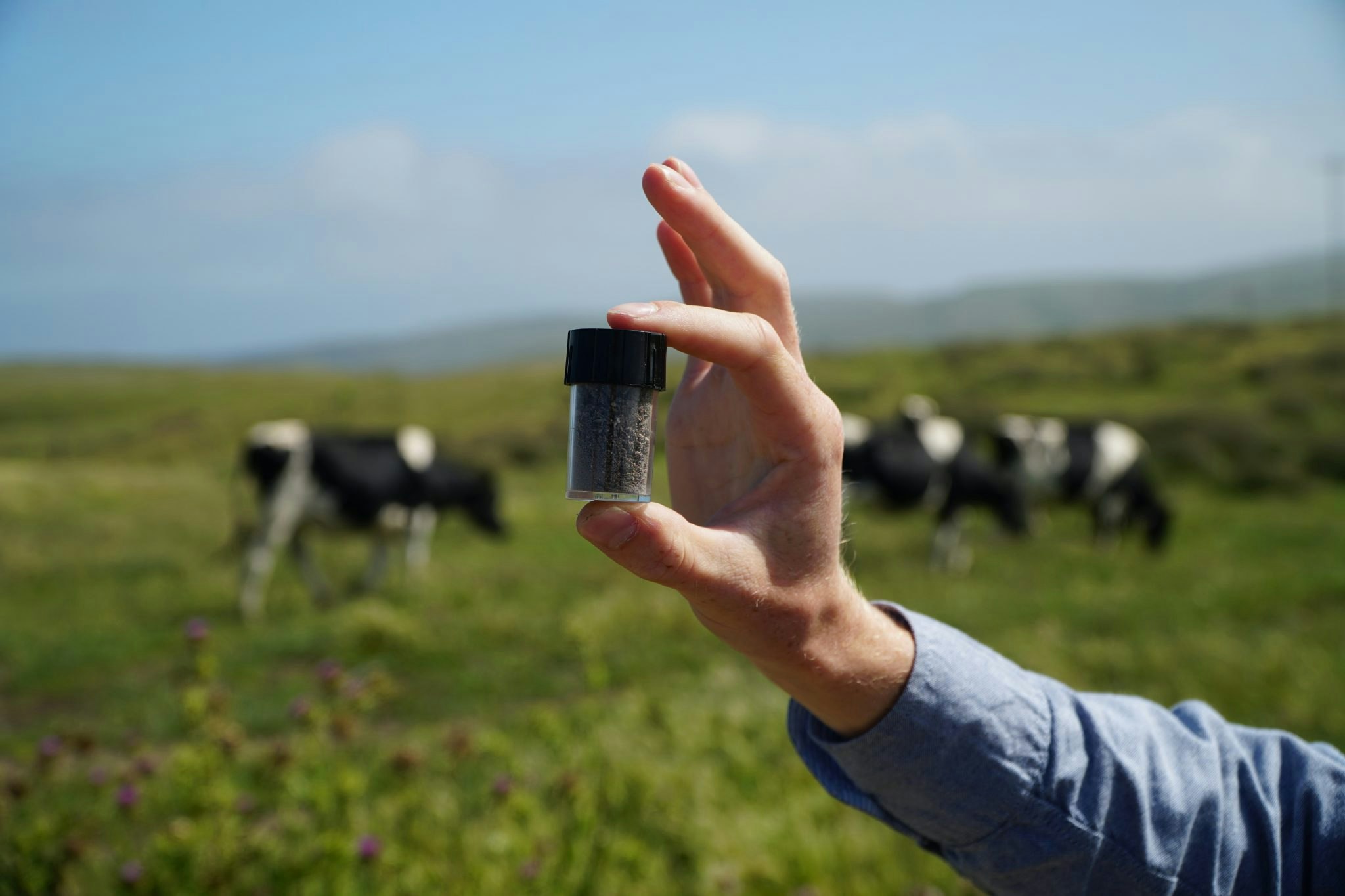 Seaweed is also a replacement for plastics in food packaging designed by Notpla in the UK and Futuralga in Spain, while PANGAIA and Vollebak have blended it into the fabric of some of their clothes.
Sifted Newsletters
Sifted Newsletter
3x a week
We tell you what's happening across startup Europe — and why it matters.
Other startups have focused on farming and processing, such as Ocean Rainforest in the Faroe Islands, which supplies feed, food and cosmetic producers as well as focusing on research.
Similarly, Scotland's Oceanium has developed a biorefinery mechanism to make nutraceuticals and cosmeceuticals for B2B clients.
Moving even deeper into the supply chain, Seaweed Solutions in Norway and AtSeaNova in Belgium offer support to farms in the form of engineering, marketing and consultancy services, as well as supplying seeds.
But what are the challenges they face in this new area?
Scale is key
There is a burgeoning scene of startups in the region but they either have recently launched or are still at the development phase. One of the key challenges, for most companies, is growing operations at scale to make the products commercially viable.
This is a particular conundrum for Volta Greentech since its cultivation is indoors instead of the ocean. In fact, it pumps seawater in structures similar to vertical farming. The project is still at the proof of concept stage, with commercialisation beginning in Sweden this year. Once Volta cracks how to produce at scale, it will move to other countries.
Supply chain troubles
Because the sector is in its infancy in Europe, startups are operating without an industrial ecosystem around them. 
Building a supply chain is another issue for most players in the industry: farmers may wonder who will buy the seaweed, while product designers may be seeking a specific strain that no one grows near them. Plus, they may need a third party to process it once it's harvested, if they haven't developed their own system. 
Companies like Seaweed Solutions and Ocean Rainforest have resolved it by becoming vertically integrated, which means they do everything themselves. But of course, not everyone can.
Processing remains one of the key challenges in the industry, as it requires expensive equipment, expertise and research tailored to each end-product. This is why Oceanium amassed £2m in seed funding last May from Green Angel Syndicate (GAS), the World Wildlife Fund (WWF) and Katapult among others.
It was founded in 2018 by Karen Scofield, one of the few women in the aquaculture industry, and Charlie Bavington, and it will enter the market early next year.
"The seaweed industry outside of Asia is still a cottage industry and the missing link, which Oceanium saw very clearly, is that we can't create a sustainable farming infrastructure if we don't create the demand. And we can only create the demand if someone can process the seaweed, and create some of the new end-products that need to grow the market," Louisa Cilenti, partner at Lux Nova Partners and GAS member, told Sifted.
"They've got first-mover advantage but we need a lot of people stepping into the middle to create this link between the farmers and consumer demand products."
Creating demand
Even among consumers, demand isn't that high. This was the main challenge for Nordic Oceanfruit.
Founders Deniz Ficicioglu and Jacob Von Manteuffel set out to make seaweed loved by consumers, and they have been doing so by offering tasters in supermarkets, giveaways on social media and setting up subscription boxes. It seems to be working: the Nordic Oceanfruit salads are sold in 1,100 stores in Germany, production reached around 120k jars last year with the goal to triple in 2021.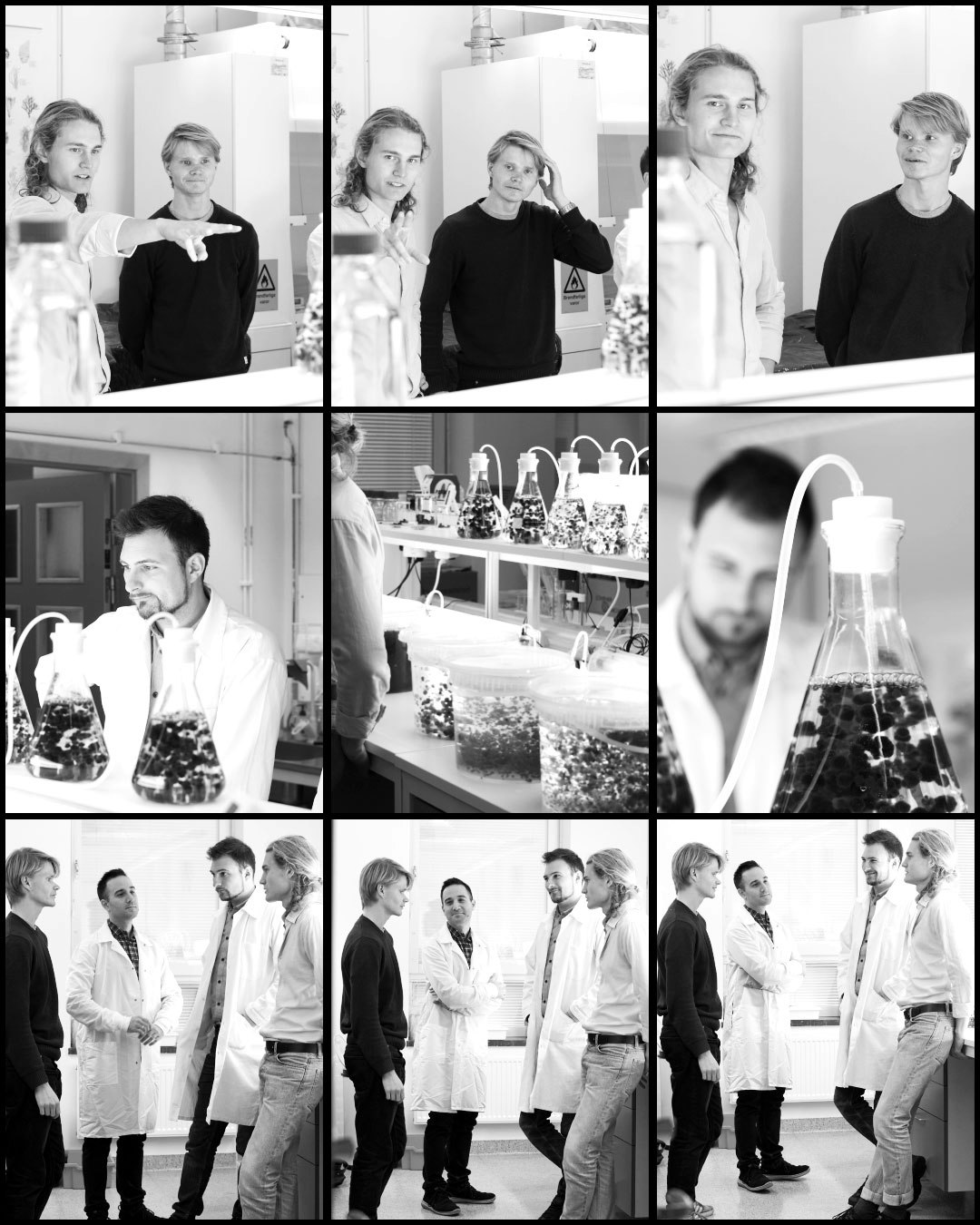 Conversely, plastic alternatives developer Notpla was encouraged to keep improving its design after a video of its prototype went viral on social media. The UK startup developed transparent and edible 'bubbles' called Ooho, but they kept breaking so founders Rodrigo Garcia Gonzalez and Pierre Paslier were prepared to drop the project.
They eventually reached an effective solution, which has been used to store liquid at large scale events, such as the 2019 editions of the London Marathon and DGTL Festival, and trialled to hold sauces and condiments with Just Eat. 
Official and unofficial rules
According to Paul Dobbins, senior director for impact investments at WWF and former seaweed farmer, the European scene is hindered by something he calls "social licence". This concept encompasses both regulations and how that body of water is being used.
"Do those stakeholders feel that it's a good idea to [farm seaweed] in this particular piece of water? And that's a local conversation that runs parallel to the rules and regulations and laws that govern what can and can't happen on the water. Right now, social licence to operate is difficult to achieve: the permitting process is long, many people are sceptical of having change on the water. That can be a barrier to advancing the seaweed industry," Dobbins told Sifted.
Asian competition
Working in seaweed in Europe in 2021 means competing with Asia, which counts on a 350-year-old industry, a solid supply chain and strong market demand.
Its prices are low because of low-cost labour and energy, so companies on this side of the world need to bet all on innovation to grab market share. According to Dobbins, we are leaders in the world when it comes to research and development in terms of seaweed.
Get ready
As interest in sustainability grows, it's likely people will turn to more 'out there' solutions like seaweed and companies offering eco-friendly alternatives to the usual household products could meet high demand.
"While it's not on everyone's table (yet), it is a growing market that's been around for a while," Dobbins noted. "The future will hold continued growth for seaweed products and I think there'll be a greater awareness among consumers."