Before friends Noel Bollmann and Ben Kremer started YFood in 2017, they didn't know much about food science. All they knew was that they were fed up with their finance careers and wanted to start their own project.
Today YFood, a foodtech brand providing meal replacement drinks for anyone in a time crunch plus snacks in bars and stir-in powders, is one of Germany's fastest-growing startups.
The idea came from the fact that, when working in finance, the pair were often forced to resort to fast food but really wanted an option that was both nutritious and low-effort.
"We had stressful days where we didn't know how to combine time constraints and eating healthy," says Bollmann. They knew of protein and diet drinks, but those didn't quite cut it to replace a full meal. 
"We came up with a solution that actually gives your body everything it needs," he adds, listing the spectrum of proteins, vitamins, minerals and amino acids in his products. "It's everything your body needs in a balanced meal."
YFood experience
Catherine's product testAfter meeting Bollmann, I soon found myself in the position of his target customers: I didn't have time for dinner. Instead of opting for who-knows-how-old-it-really-is train station pizza, I had YFood's Cold Brew Coffee flavoured drink on my trip from Munich to Berlin. And, several hours later, I still wasn't hungry. The next morning I even had their Alpine Chocolate drink. I've since tried the Smooth Vanilla and Happy Banana flavours. Fresh Berry is currently in my fridge. It's been a useful product, I'd say. 
Trial and error
Given their finance-not-food backgrounds, the two cofounders enlisted the help of food scientists to create YFood's first prototypes. 
"We had no idea about the world of foodtech," Bollmann says. But, with their combined interest in entrepreneurship, Bollmann and Kremer embarked on solving a problem they had experienced. 
"It was really a lot of trial and error. We tried out a lot of different things," Bollmann tells Sifted, adding that they benefited a lot from the know-how of their food scientists and manufacturing partner who had experience in research and development. 
"We learned a lot along the way, Ben and I, but a lot of the know-how came from the outside. So, we built this step-by-step," he says. "The next step we took once we had a working product was to take our R&D in-house."
Bollmann says all of his products are the result of customer feedback. They developed snack bars because some customers wanted something to crunch on or something that can fit in a purse or backpack. They developed a vegan product because they realised that vegans "have the problem that [YFood] is trying to solve even more magnified".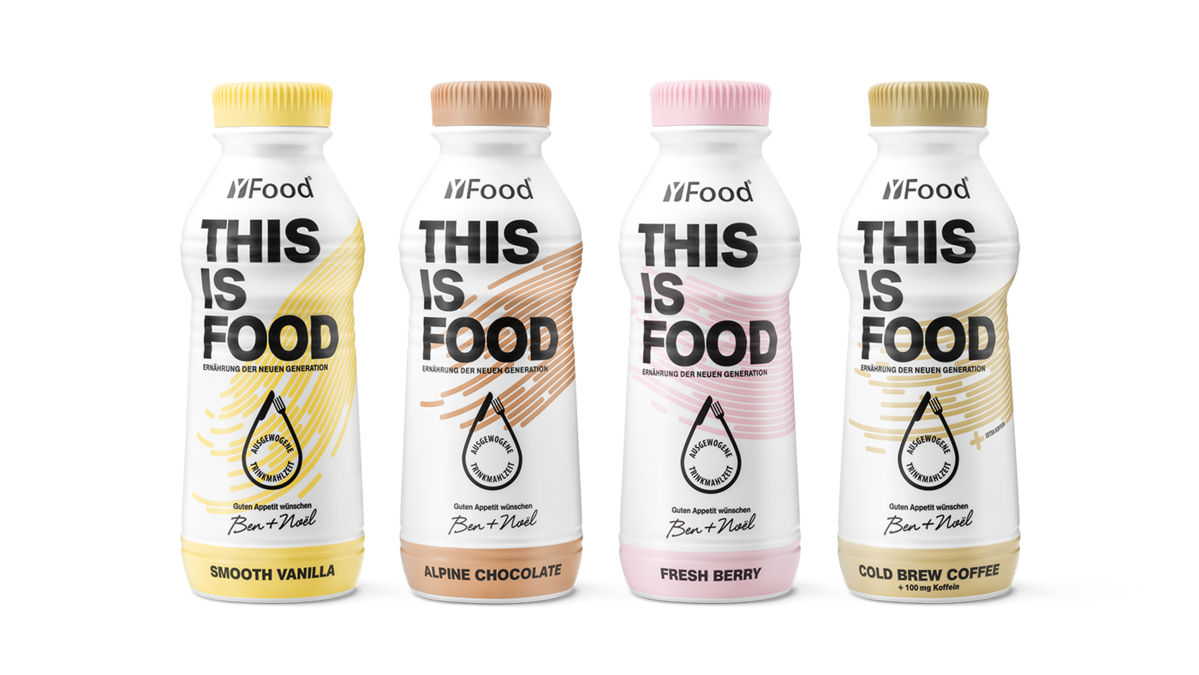 The lion's den
Before finalising their €4.2m Series A last May, Bollmann and Kremer received earlier financial support after appearing on the popular German TV show Die Höhle der Löwen (The Lion's Den), which is similar to the US show Shark Tank or the UK's Dragon's Den.
Bollmann explains that he and Kremer had never heard of the show before starting their company. But, as they developed their brand and talked to others, they became aware that their product was "very well suited" for the show. 
Bollmann says they "randomly" sent in an application and were surprised to get in the next round. After realising that millions of people watch the show in Germany, Bollmann says they then put "a lot of effort" into the next application rounds. 
"We're not so much show business people," Bollmann says. "We just randomly stumbled upon this. It was really exciting to be there."
Bollmann says they were "totally nervous" as they had done similar pitches, but obviously not with cameras — and a lot of them — staring down at the pair. In the end they got a deal with one of their "favourite lions", influential German entrepreneur and investor Frank Thelen. 
Bollmann describes the effect of the show in two parts. The first is that they received a great deal of positive public relations after their appearance. But they've also received a lot of help and guidance since from Thelen. "It's just amazing," Bollmann says. "[Thelen and his team] just know how to handle all of this publicity and how to really get to the next step."
It can sometimes be hard to gauge the involvement of prominent figures on TV following filming, but Bollmann says they regularly meet with Thelen and his team for coaching sessions and to discuss strategy. 
"He gives us really valuable advice on where to go next," Bollmann says, adding that it's not just Thelen but his whole team at investment company Freigeist who have been a great help.  "You always have someone that you can just call and they always pick up and help."
By the time the show aired, YFood's online shop was live and they were already in some retail locations. Bollmann reiterates that the show was a helpful boost and it was certainly fun.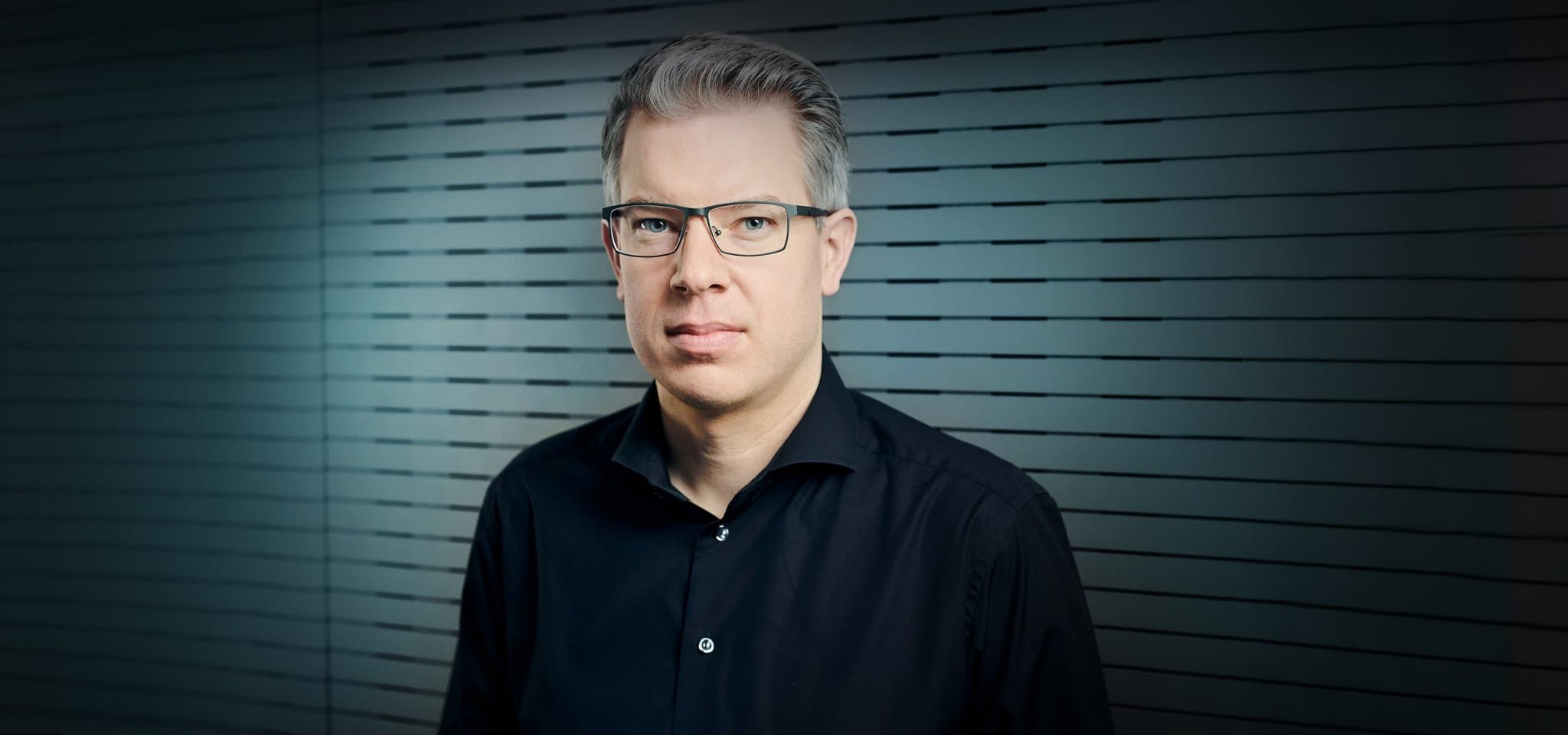 Come a long way
YFood has come a long way since its foray into reality TV. It is currently the DACH market leader for new food solutions with over 10,000 points of sale in the region. It also has more than 250,000 customers in over 26 countries. 
Originally, Bollmann and Kremer thought YFood was a niche solution for Generation Y. But, it turns out, they are solving a problem for everyone. 
"It doesn't matter if you're a nurse who has a night shift or a truck driver who's driving through Germany and doesn't want to go to McDonald's or if you are an investment banker or others who are just busy from time to time," Bollmann says, adding that overall it's a very broad demographic that uses his product. 
YFood continues to grow very fast, a process Bollmann describes as "capital intensive". 
With over 60 employees, YFood continues to up its recruiting efforts, looking primarily at local Munich universities. 
"I think there's a lot of inflow right now of talent. I think that's also because we try to be very present. We do like a lot of local PR. We're making a lot of the universities aware of us," he says. 
This article was produced by Catherine Treyz in collaboration with Silicon Allee, which supports a community of international startups based in Berlin.