For a long time, Germany was the most hotly contested food delivery market in Europe. 
Lieferando, Pizza.de, Lieferheld, lieferservice.de, Deliveroo and Foodora all battled it out to win the right to deliver Germans dinner.
And then, they all disappeared.
In December 2018 Takeaway.com acquired Delivery Hero's German operations (which, by then, included Pizza.de and Foodora). In August last year, Deliveroo pulled out of the market. And all of a sudden, Takeaway.com had a monopoly on the market.
But now, no more. Finnish food delivery player Wolt launched in Germany in August — and is today announcing a €7.5m investment from Delivery Hero cofounder Lukasz Gadowski. It's not a huge cheque (Wolt has raised €267m to date) but it's a big vote of confidence in the company. 
What's Gadowski so impressed by? 
Betting on Germany
"Lukasz was looking to invest in a company in Germany to do own-delivery after Deliveroo exited and Foodora shut down," says Miki Kuusi, CEO of Wolt. "He didn't know, but we were a month away from launching." 
Wolt, which has operations in 23 countries (many in the Nordics and eastern Europe), steered clear of the market for a long time. 
"We red-lighted expanding to Germany about three or four times," says Kuusi, who founded Wolt in 2014 (while still CEO of startup conference Slush, which he also founded).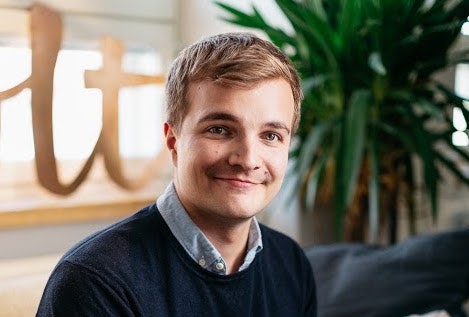 "Then, after last fall, things dramatically changed. It was the most competitive market in Europe — there were six brands, with two models — and it was a marketing war." 
"Now there's only one brand left, which does marketplace delivery," he says — Lieferando, as Takeaway.com's German operation is known, connects customers with restaurants which mostly fulfil deliveries using their own delivery drivers. Wolt's 'own-delivery' model, by contrast, lets customers order from restaurants, and then its couriers drop off those deliveries too.
"Every German CEO I spoke with said, 'What happened? We had six options, free delivery, they were advertising on every billboard… And now there's one service and the best restaurants aren't on any platform any more.'"
But it still wasn't a quick decision to jump into Germany; Wolt began seriously looking at launching there in November 2019.
"Our German green-lighting deck is 122 slides long or something," says Kuusi. "We had a long look into all perspectives of the market: How much do we need to invest to break even? How big is the market going to be? What's the return on investment? Which mobile services are there? What does the restaurant portfolio look like?" 
"Germany is difficult to get right. When it comes to unit economics, there's a high labour cost, price-sensitive consumers and strong marketplace companies," adds Kuusi. "You have to run a tight ship." 
It's a hard nut to crack — but one Wolt thinks it can master. "We invest in markets where we see an opportunity to build a long-term profitable business. We usually end up number one in the market at some time," says Kuusi — although he won't let on which markets Wolt is currently the number one operator in. 
Wolt is now live in Berlin, with 200 restaurants on its platform. It won't disclose how many app downloads it has had, but says that it's never seen orders grow this quickly in any city before. 
"It's the fastest launch we've done. I'm excited about the market — we have a 100% [own-delivery] market share — a seventh mover advantage." 
We have a seventh mover

advantage.
Going for grocery
Germany isn't the only big bet Wolt has made recently. It is also — like many of its competitors — trying to crack the grocery market. And that plan has been accelerated by the pandemic.
"We always thought we'd expand beyond restaurants eventually, but Covid reorganised our roadmap. Retail suddenly made a lot more sense," says Kuusi.
Wolt currently works with grocery retailers in nearly all of its markets (the exceptions are those it has recently expanded into) to offer same-day delivery to their customers. Partners include Spar, Carrefour, ICA and HOK-Elanto. Customers commonly order the kinds of things they need every day — toilet paper, basic food ingredients, nappies — and can often receive them in around 30 minutes.  
It's already a good business, says Kuusi, and accounts for around 10% of revenues. "We have similar levels of profitability in grocery already as we do in restaurant food," he adds. 
Along with grocers, Wolt has a handful of partnerships with pharmacies, pet stores, florists, cosmetics, home decor and utilities retailers.
"Companies like us give brick-and-mortar retailers a way to compete with Amazon," says Kuusi. 
A partner for all retailers
Eventually, Wolt wants to deliver just about anything to its customers, at speed. 
"Imagine a shopping mall," says Kuusi. At the top of most malls, there's a food court; at the bottom, a grocery store. Wolt can already bring customers the food court experience, via an app, to their own homes; now, it's working on bringing them groceries. "Eventually, we want to fill in the floors between — from pet food to flowers to utilities," says Kuusi. 
Wolt is also experimenting with running delivery-only grocery stores itself, and now has two in Helsinki. The first opened in April this year, the second in September.
"We're not trying to replace the supermarket," says Kuusi; that's Ocado's problem to solve. "Our focus is more on the convenience store." 
The average supermarket stocks around 20,000 to 30,000 goods, while Wolt aims to have an offering more like that of a local convenience store, with 2,000-3,000 items (it currently stocks 1,000-2,000). Kuusi fully expects people still to visit supermarkets for specialty goods, for example. 
"It's a way to fill in the gaps in supply when it takes a longer time to get the right kind of retailers working with us, or to create a better customer experience or hit a quicker delivery time," says Kuusi of the delivery-only stores. "It's also about testing and learning." 
"We see huge potential in delivery-only stores; they're complementary to working with partners."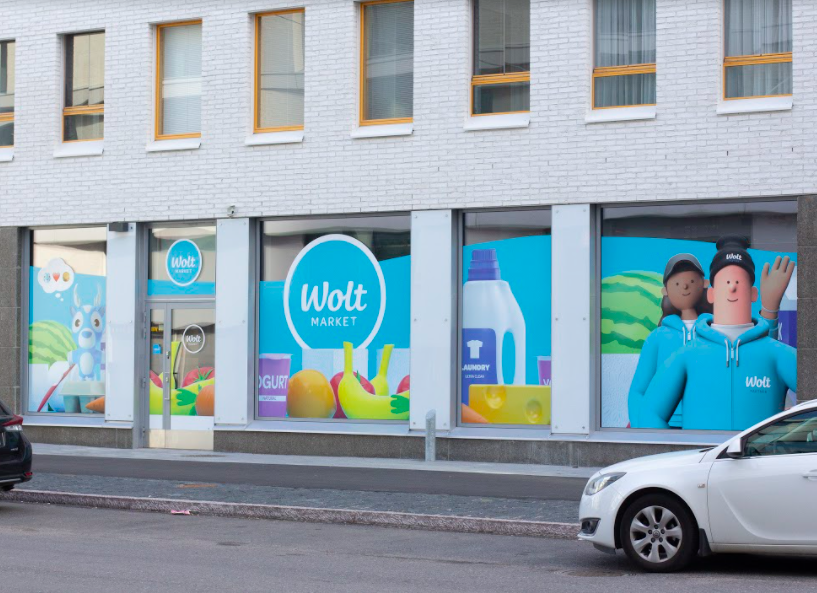 Beneath the bonnet
Kuusi is also toying with the idea of licensing Wolt's technology, as another way to grow the company.
"We're a tech company — we build software and tools for all the parties in the value chain. If it contributes to efficiency and the customer experience, it's probably something we need to produce," he says. Wolt has, for example, built its own app to help the people working in the delivery-only stores pick up items efficiently. "That might be our own employee, or it might be an employee of one of our partners who's using this software." 
On the delivery side, Wolt's pitch is that its routing technology is far most sophisticated than that of its competitors — and therefore more cost effective. Wolt uses real-time optimisation to figure out who is the best courier to pick up any particular order and how, if at all, orders can be combined to minimise trips. A single order can be matched with around 100 couriers before hitting on the person that actually delivers it, he says.
"We're not just minimising costs through how much we're paying our couriers, or trying to get to number one position and then outpricing the market on delivery fees," says Kuusi — referring to Spanish competitor Glovo's preference to launch operations in "low labour cost markets" and British competitor Deliveroo's speedy expansion strategy in western markets. 
(Wolt says its couriers' earnings "are reasonably higher than minimum wage levels (even when accounting for the difference in social security costs, pensions, holiday pay and so on) for the hours the courier partners are online".)
People are not going to fund a broken business model with the promise that once it gets to scale it will

work.
"We started in a more difficult environment," says Kuusi. Helsinki is small, with a population of just less than one million. "People are not going to fund a broken business model with the promise that once it gets to scale it will work. There's much less order density, the distances are long, the labour costs are very high and income disparity is low." 
But that cost-efficient model has worked in Wolt's favour, he thinks. "Every new city you expand into is initially a small city."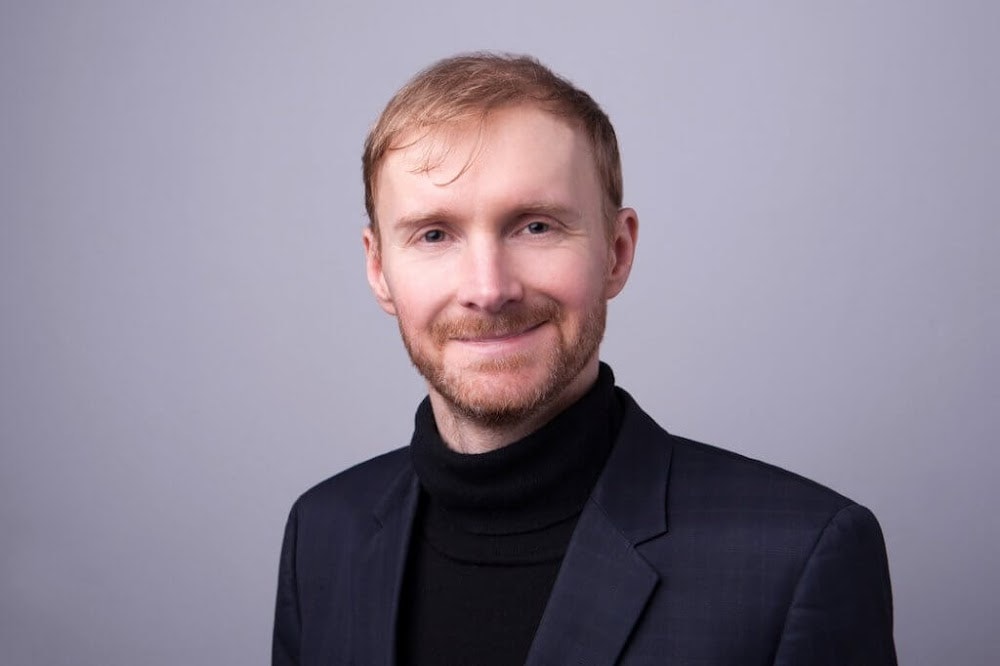 Preparing to IPO
In May, Wolt raised €100m from existing investors Highland Europe, 83North, ICONIQ and EQT Ventures, along with a new investor — Goldman Sachs' Growth Equity Unit — to help it prepare for "an uncertain road ahead". 
Perhaps it needn't have bothered. "Consumer behaviour has jumped 10 months forward," says Kuusi. "We're now ahead of our original plan [for 2020]." 
Now, the business — which says it "had reached the so-called unicorn valuation" — is talking about listing. "We kicked off IPO readiness work earlier this year, and we're working on being IPO ready by end of next year," says Kuusi, who adds that he's not looking to sell the company. 
"Our industry is super acquisitive, with a lot of consolidation. But people miss how big some companies like us are going to become — we're looking at how retail is going to turn into ecommerce, and that's a decade-long process."
In 2019, Wolt's turnover was €87.4m and its losses €36.1m; tripling both its profits and losses of the previous year. "Our relative growth hasn't slowed down over the years," says Kuusi. "We could be profitable."

"We can [make] tens of billions [of euros] without having to expand outside of our existing markets — although we will still be doing expansion. It's a lot about doubling down on expanding beyond restaurants, adding new cities in existing markets and expanding into new markets." 
"We're not looking to build a small company and then sell to someone else."