Things are tough in VC land. Funds are struggling to raise money. Once-hyped portfolio companies have seen their valuations take a hit. More than one VC firm ski trip has been cancelled. 
But there may be no better time for early-career talent to break into the industry. 
Last year, junior and mid-level positions dominated the VC hiring market globally, according to analysis by former investment analyst Konrad Kordowski, though that also reflects that many partner roles aren't advertised.
A scroll down LinkedIn reveals the trend is continuing in Europe; as of Thursday, approximately 1,000 jobs for entry-level VC roles are being advertised on the platform from top firms such as Atlantic Labs, PointNine and Speedinvest.
The "ongoing demand" for fresh talent reflects how "wary" VCs are of spending money on hiring when dealflow is slow, says Eleanor Kaye, managing director of the Newton Venture Program. 
👉 Read: Who does what at a VC firm?
"But they also need to remain in the mix and be getting those conversations with the best founders. They need people power to do this and, most likely, hiring more junior team members is a way to keep the momentum going, without as much risk exposure that a senior hire or new partner brings," she adds. 
Breaking into VC
VC has, in recent years, become a highly coveted career path among young professionals from business or finance backgrounds seeking to work in a stable job in tech. 
Luisa Alemany, an associate professor of management practice at London Business School, says that MBA skills are becoming even more relevant for the VC industry. MBAs — with their knowledge of strategy and finance — can ask founders the right questions, given investors' increased focus on profitability and financial metrics amid the shaky economic climate, she says.
Of the students she teaches in her class "Financing the Entrepreneurial Business", 10% of them have secured internships from VC firms this year, up from 4% in 2019. 
VCs are in need of professionals who can crunch numbers and produce analyses on potential investments, now more than ever. Nazar Halychanskyi, who joined London-based VC firm Flyer One Ventures as an investment analyst last summer, noticed this trend a while ago.
He says VCs are less focused on making "snap (investment) decisions" driven by FOMO, as they were in 2021, and are more closely assessing startups, especially when it comes to unit economics.
"But this requires more time and more data," adds Halychanskyi. "It's helpful to have investment analysts to make the deal time faster and make more comprehensive analyses, especially for industry agnostic VCs that don't have the known expertise in particular sectors."
The market for entry-level VC jobs has been particularly hot in the last two to three months, says Clémence Luc, who joined Peak Capital as an early-stage investor in January this year, a role which, according to Luc, largely involves sourcing deals.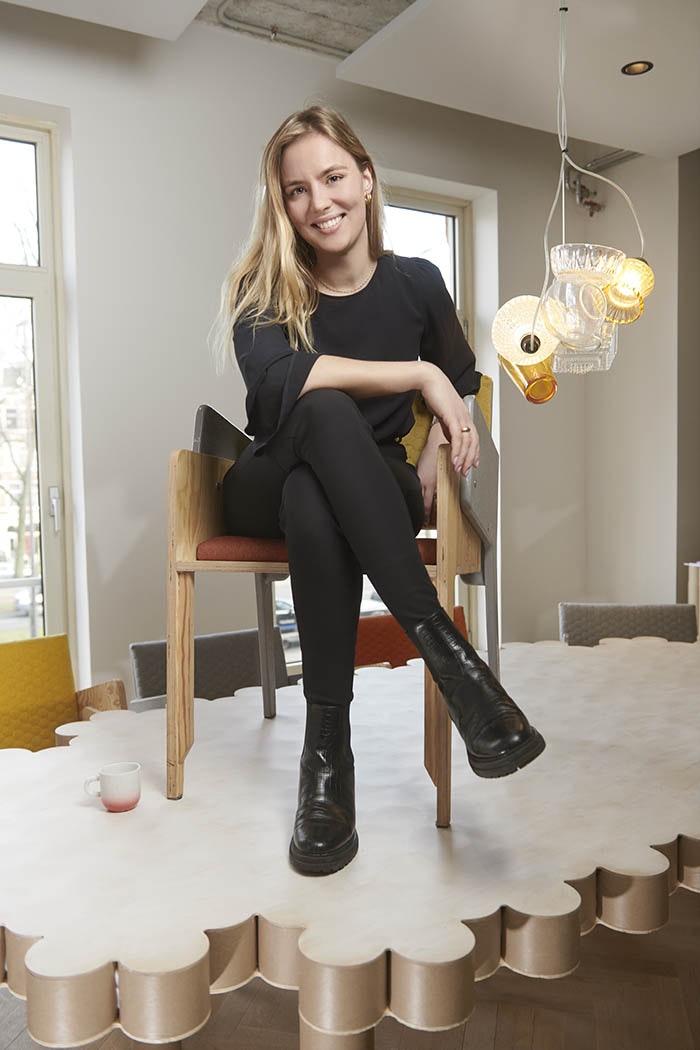 Now that the "crazy valuations" of the last few years have returned to a relative normal, she says, investing as a VC is cheaper, and funds are able to make more investments. "Thus, they need the workforce to do so," she adds.
Nurturing young talent 
All that said, jobs in VC are still rare — and competition is fierce.
Global VC firm Antler received over 1,000 applications for two junior positions it was hiring for last month, according to partner Alan Poensgen. The VC is currently hiring for 22 junior positions globally.
Kaye says VC firms should use a "slowdown in senior hires" to nurture new and existing junior talent and "give associates the tools to progress quicker and take on those roles themselves".
Doing so could help increase diversity at VCs — which, as we know, is currently pretty poor — in the long term, as "VCs tend to be more effective at bringing in diverse or under-represented talent at entry level, but not as effective at helping them scale the ladder of seniority," Kaye says. 
Sarah Finegan, Antler's portfolio director, says to level the playing field for diverse candidates, VC firms should, at the very least, post job descriptions and vacancies publicly and introduce internships and mentorships specifically designed for under-represented communities.
Having recently snagged a job in VC herself, Peak's Luc says that she believes the role of VCs is to make themselves "visible to people with diverse backgrounds". 
There are already great initiatives for women — like Female x Finance, a platform helping women get careers in finance, and Women in VC, a global community of female VCs. "But what we could do more of is… raising awareness on what we do to underrepresented communities as early as possible, so they can be prepared and connected when they look for a job," Luc says.
Miriam Partington is Sifted's DACH correspondent. She also covers future of work, coauthors Sifted's Startup Life newsletter and tweets from @mparts_
Eleanor Warnock, Sifted's deputy editor, contributed reporting. She tweets from @misssaxbys