When Y Combinator (YC), Silicon Valley's famous startup school, was founded in 2005, it didn't just propel the likes of Airbnb, Stripe and Coinbase to scaleup success — it paved the way for an ecosystem of startup accelerators.  
Sifted has counted more than 400 accelerators in Europe. Beauhurst counts 180 accelerator programmes in the UK and found that 57% of UK unicorns attended an accelerator before reaching their $1bn+ valuations. 
But what does a startup accelerator actually do? Here's what founders need to know. 
What is an accelerator?
A startup accelerator is a programme that typically provides a startup with funding, networking opportunities, mentorship and training. They can also offer access to investors and business partners, coworking spaces and events, and run for a set amount of time — usually months. YC is three months, for example, while Founders Factory and Entrepreneur First are six months.
Designed to boost growth, the majority are for early-stage startups with a minimum viable product (MVP). However, there are some accelerators that cater for startups at the idea level (even pre-seed) and some for more mature startups. 
An accelerator may be sector or industry specific and may also be sponsored by a corporate. 
According to a recent Sifted survey of 20 VCs, the two leading accelerators are YC and London-headquartered Entrepreneur First (EF). Other well known European accelerators include Baltic-based B2B accelerator Startup Wise Guys, London-based Founders Factory and Techstars, which is global. 
How do you know if an accelerator programme is right for your startup?
You want funding and possibly some extras, but how do you know if an accelerator is right for you, in general? For Jonė Vaitulevičiūtė, managing partner at Lithuanian VC and accelerator Firstpick — and former partner at Startup Wise Guys — an accelerator is for startups who are ready to grow, and quick. 
"The purpose of the accelerator, in short, is to get startups from point X to Y faster than they would otherwise do," she tells Sifted. "Thus, an accelerator is not necessarily for those just starting, it is for any startup looking to increase speed of growth." 
If you're looking for high-growth then, how do you choose the right accelerator for your startup?  
Sonal Lakhani, global head of fintech innovation programmes and strategic initiatives at Barclays, leads the Barclays accelerator programmes powered by Techstars, and Barclay's new Rise Startup Academy. She says as there are so many different types of programmes in the market, finding the right fit involves asking yourself some key questions. You then need to match your answers with what's being offered from the accelerators you're considering. 
Sifted Newsletters
Sifted Newsletter
3x a week
We tell you what's happening across startup Europe — and why it matters.
"Think about where you are in your journey and what is most important to the success of your business," she says, suggesting questions such as:
Are you in a customer testing phase? 
Are you looking for large enterprise level contracts and partnerships? 
Are you about to open a round for investment?
Have you clearly thought about your scale up plan?" 
Arosha Brouwer is cofounder and CEO of wellbeing startup and YC grad Quan — which raised $1.15m from the accelerator in January 2022. 
"As first-time founders, we needed a way to 'accelerate' our thinking and mindset," she says. "We learnt a lot about commercialisation, investor relations and the importance of relentless customer focus — and we learnt it from those that have built wildly successful companies." 
Gauthier Van Malderen is CEO and founder of online learning library, or "Spotify for books", Perlego. The company joined Founders Factory in 2018.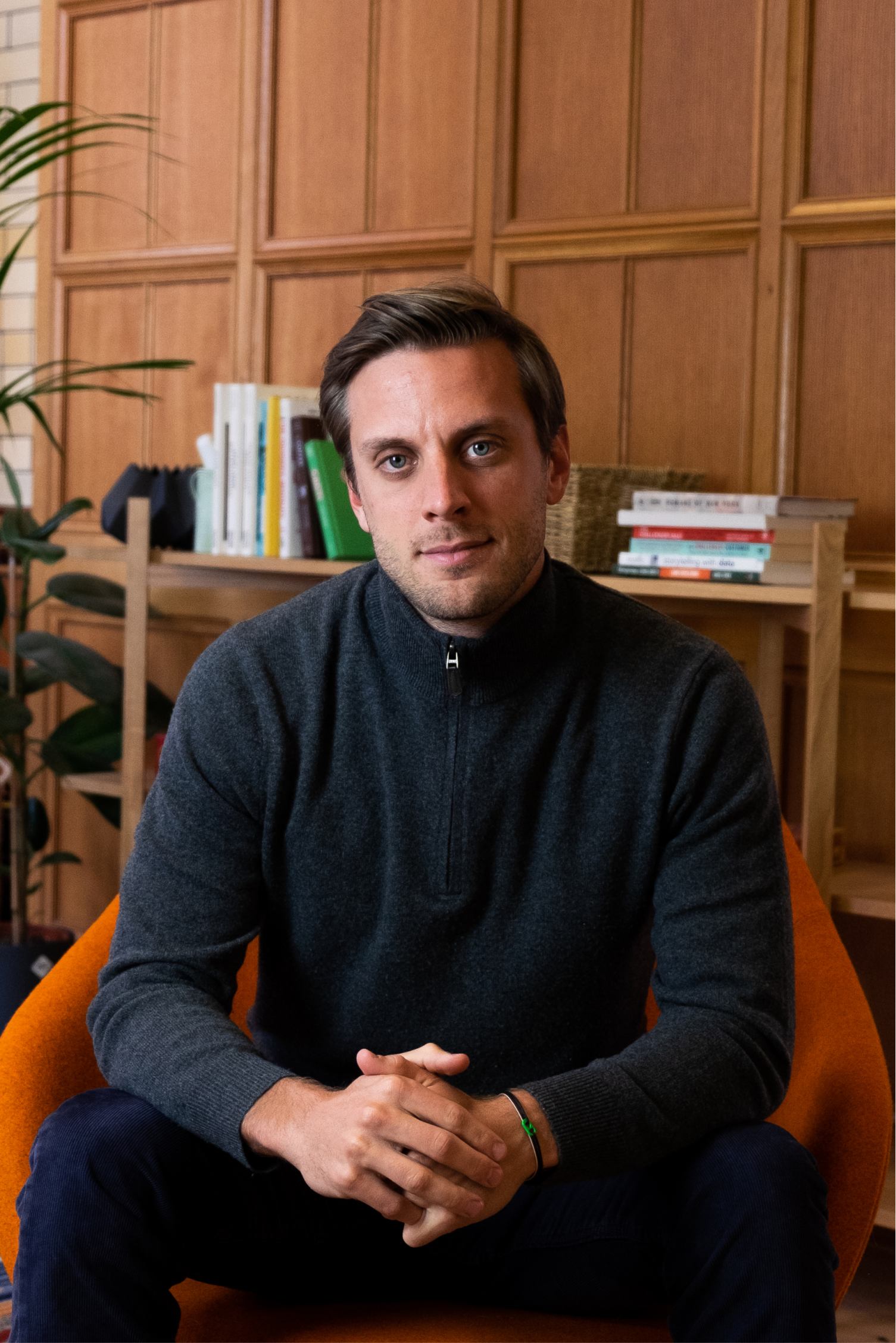 "We decided to join Founders Factory to help us scale the business by leveraging their inhouse talent and expertise that we couldn't afford at our stage of funding at that time," he says.
"Secondly, we were also excited about the opportunity to work more closely with their corporate partners, specifically Macmillan Publishing group." 
What are accelerators looking for from startups?
When it comes to what accelerators are looking for in startups, every accelerator is different, so deep research is a must. The most well-known accelerators are highly competitive, with acceptance rates of around 1% to 2%.
Barclays' Rise Startup Academy is "looking for anyone who is rethinking the traditional approach to finance", says Lakhani, adding past participants have ranged from first-time founders new to fintech to serial fintech founders.
The Unleashed Accelerator programme (run by petcare company Purina), on the other hand, is looking "for pet passionate startups with founders and a team who have the same values and purpose", says Kim Bill, head of Purina accelerator lab. "To best benefit from our programme, the startup should have at least an MVP and preferably already some customers." 
Bill adds that she can tell from the applications how much detail startups have put into their business. "You can always pick the serious ones out — whether it is the extra personal touch and effort with a video or a pitch deck," she says. Detail can include:
An application with consistency and transparency on what you excel at — and what you don't
Information about traction. What are your KPIs? How do you measure success? 
Some research on your customer pain points
A sustainability mindset 
For Firstpick's accelerator, Vaitulevičiūtė says they are looking for "product-team fit", and examples of how they achieved it should be in the application.
"We want to see why specifically this team has high chances of delivering a particular product/service to the market," she says. "Any story behind how they got together and came about to build this could be a good plus for the application. Also, logical reasoning about how much money is needed to achieve milestones X, Y, Z is important."
To stand out in the Founders Factory application, Van Malderen also networked — Vaitulevičiūtė says founders should use networking to "dig deeper", which includes:
Talking with alumni who have been part of the accelerator; 
Asking for one to two introductions or contacts prior to joining the accelerator. This way you can check whether people there actually have connections you need; 
Evaluating what kind of key topics are covered and who covers them.
"I was introduced to Brent Hoberman [cofounder and chairman of Founders Factory] via a later-stage investor who recommended me. I met with the Factory sector director and analyst, and after a few standard intro and scoping conversations, they decided pretty swiftly to take us to their IC (investment committee)," he says. "I think we stood out because we had a big vision, with a unique and well articulated proposition, in a large market." 
What should you avoid? Lakhani advises applicants not to skimp on passion — while remaining practical — and Bill says it's a turn-off when a startup is too secretive.
"Some applicants are secretive or timid with their traction, but without that, it would be difficult to help them concretely — are their KPIs the right ones? How do we measure success?" she says.
What can you expect from an accelerator?
Many accelerators do take equity in exchange for investment, but usually no more than 10%. Founders Factory and Startupbootcamp, for instance, offer £30k for 3% to 7% equity. 
A lot of accelerators do also provide funding, which in the case of Barcelona's SeedRocket and Germany's APX can be up to €500k. Others are more modest, such as — Startup Wise Guys' average funding of €50k — and some offer access to investors but no investment from the programme itself. 
Aside from funding, mentorship is a huge draw to accelerators. Van Malderen says Founders Factory was full of useful advice. 
"The programme at Founders Factory is rigorous and squad based, meaning you actually get a team of experts to work side by side with your team, led by a sector director, over six months, to help you build solid foundations to grow from," he says. 
Accelerators take up time — so it's important that the people 'teaching' you have relevant

experience
However, Vaitulevičiūtė adds that founders should be aware of programmes that boast about the number of mentors they have. 
"At the end they might present very different opinions without much digging into what you actually do, and this can result in a massive headache for you as a founder trying to adapt all the advice you have received," she says. 
Brouwer agrees: "Accelerators take up time — so it's important that the people 'teaching' you have relevant experience and that modules throughout the programme have the ability to 10x your product/traction." 
Founders should also be aware of the issue of mentor fit — 71% of people who told Sifted their accelerator wasn't useful said it was because their mentors didn't have the right experience to help them. 
What is an accelerator demo day?
Where there's a demo day at the end of an accelerator programme, Brouwer says you "should outline what you've been able to achieve with the limited means you had access to. It's the chance to showcase your potential."
Demo days are the chance to pitch your company in front of a lot of investors. YC and Entrepreneur First stage them in front of 1,000+ and you get… 60 seconds. 
If you've identified a clear metric to improve during your time at an accelerator, presenting your improvements should be easier. Quan — a B2B SaaS — set a target of $100k annual recurring revenue (ARR) and the pitch was based on clear learnings from the data. It secured seed investment. 
For structure, Brouwer suggests going through a one-liner summarising the product, the problem you're solving, your founder experience, traction and market size. 
The benefits of a startup accelerator
Funding 
Access to investors (VCs) and clients 
Access to a large network of founders and alumni networks ("Between them, almost all of your questions are answered," says Brouwer)
Personalised mentoring and guidance ("Startups should expect hands on help — concrete actions, improvements and delivery within the pillars that accelerators claim to cover," says Vaitulevičiūtė)
In the case of corporate accelerators (such as Barclays or Purina), access to and help from the corporate 
They can provide positive signalling (over half of UK unicorns passed through an accelerator, so investors watch them)
They can help benchmark your startup against others
The drawbacks of accelerators
Time and effort ("Smaller, less ambitious founders might struggle with that," says Van Malderen. "You need to be ready and willing to engage and allow the team to help drive you forward")  
If you just want to fundraise, they can be distracting 
Not all accelerators are equal (some might not have the right network for your startup, for example, and others might not be seen as prestigious) 
You might need to share equity 
You may need to relocate (although this may also be a positive) 
Alternatives to accelerators
Overall, if it's just funding you are looking for, you should perhaps just stick to VCs or alternative forms of funding, such as debt, crowdfunding, government funding or angel investors. 
But if you want to grow a key metric and gain a network, maybe an accelerator is for you.