Waitrose and its sister brand John Lewis released their first-ever joint Christmas advert last week, featuring an excitable dragon who keeps setting things on fire. The ad sent social media audiences into a frenzy of jokes drawing comparisons with the dragon-packed epic series Game of Thrones.
A little-known fun fact for people working in corporate innovation, however, is that the idea of making an advert jointly with John Lewis originally came through Waitrose's employee innovation programme. The suggestion was sent in by an employee, initially rejected and then revisited two years later and put into action.
Innovation can be woolly. That is the reason why hackathons and innovation labs often produce very few real results. You have to put in place a

framework.
Stuart Eames, the UK supermarket chain's retail innovation lead, has just paid the woman who sent in the suggestion a small bonus as a thank you — Waitrose employees usually get around £250 if they submit an innovative idea that is used by the company.
Eames is taking it is a sign that Waitrose's new innovation system is working.
Here's another fun fact: Eames was the first employee at Waitrose to have the word "innovation" in his title. The UK supermarket chain created the role of retail innovation lead 18 months ago so that it could find new ways to solve business problems, part of a growing trend for large corporations to establish innovation teams.
Supermarkets are facing tough competition from online rivals and Waitrose saw a fall in sales in the first half of the year. It is still aiming to treble the size of its online business to £1bn annually within three years but could face challenges in getting there, given that a partnership with online delivery specialist Ocado ends next year and a tie-up with a new technology partner Today Development Partners has fallen through.
Given the cut-throat nature of the grocery business, innovation is not a fuzzy, big abstract ideas thing for Eames. It is all about process and measurable results.
"Innovation can be woolly. That is the reason why hackathons and innovation labs often produce very few real results. You have to put in place a framework," he says.
The biggest wins come from new ways of replenishing stock, and getting people through the checkouts more

quickly.
For a start, Eames has a very clear target: Every year he has to save the supermarket £10m in costs.
Savings come from both small, incremental improvements and larger step changes. For example a small change at the checkout, asking people if they wanted a receipt or not for their purchase has saved £460,000 in till roll paper. It turns out a majority of people are happy to forgo a receipt.
Another software update allowed Waitrose to better manage how they refunded customers for their car parking charges, saving £300,000.
The biggest wins, he says, come from new ways of replenishing stock, and getting people through the checkouts more quickly.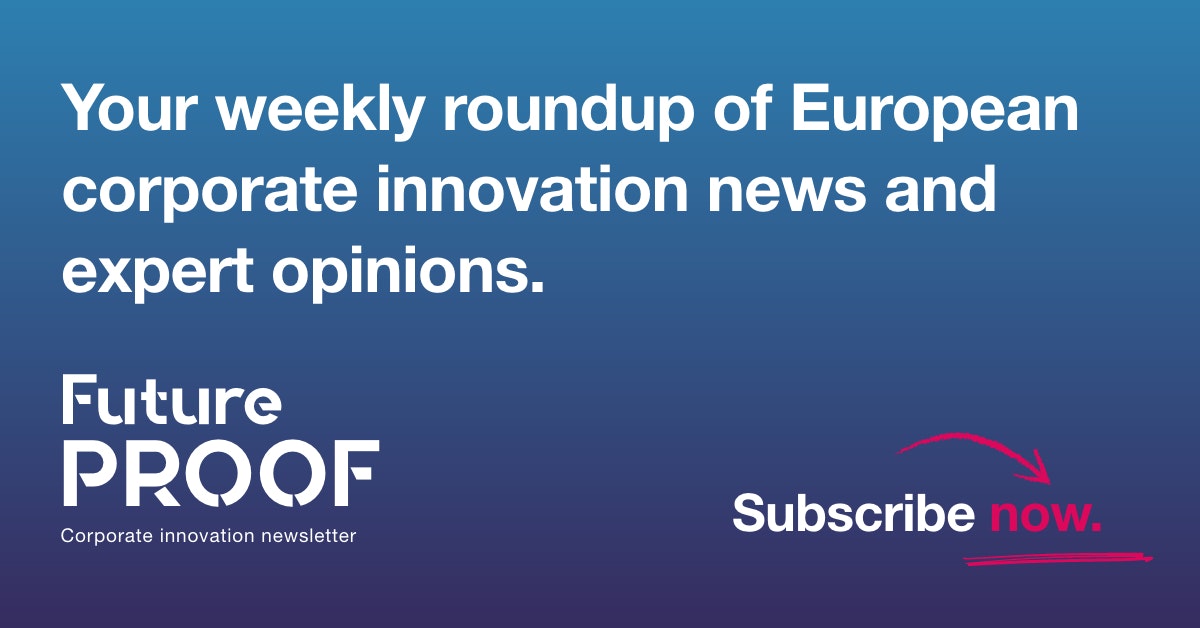 Want the Future Proof corporate innovation newsletter in your inbox every Tuesday? 
Eames groups projects into two types. There are "gamma" projects that don't necessarily make or save money but need to be done in order to keep the business functioning. This would include big technology upgrades. "Alpha" projects, on the other hand, produce savings to help fund those "gammas". In between are a few that don't fit the mould, this may include improvements to customer service, such as a recently actioned suggestion to give frontline staff badges to indicate which additional languages they spoke.
"It doesn't create any savings but it helps our customers so we are going ahead," he says.
Then there are "alpha" projects that make money and pay for the "gamma" work. For these Eames has very strict return on investment criteria. Nothing will get the go-ahead unless it can demonstrate a certain return on investment over five years. Eames doesn't want to make the percentage public, but it is fairly challenging.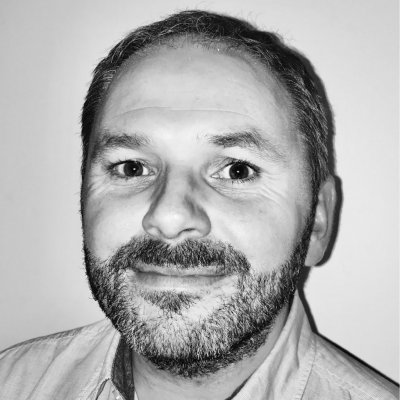 Sourcing innovation ideas is done in two ways. Eames sources external ideas via Leading Edge Only, a platform that connects startups and innovators with corporations looking for problems.
"I haven't got time to scour all the startup networks and do due diligence on hundreds of companies," says Eames. Especially with a retail innovation team of just four people.
Internally, the company uses a system made by Wazoku, to crowdsource ideas from the 60,000 members of staff. Waitrose has always had a suggestions system, but this used to be haphazardly managed over email — "a complete nightmare" says Eames. Now every suggestion is catalogued and filed, and nothing is lost. The innovation team can go back to them even years later.
So far the suggestion software has yielded 4,000 ideas over four years, most of them useful.
"We are a 24-hour business so there are some ideas that get submitted at two o'clock in the morning, or when someone has just woken up. Sometimes they are just expressing frustration at a problem without necessarily suggesting the solution," admits Eames.
But overall, he says, he is pleased with the level of interest he's had from staff. Over 40% of them have submitted an idea. And Waitrose has used around 13% of all the ideas in some way — from Christmas adds to till roll savings. Eames calculates that the total value of employee ideas so far is around £2.5m for the company. It may not be much compared to the company's £6.43bn sales last year, but enough for Eames and his team to be taken seriously by the rest of the business, he says.