The race to net zero has led to an explosion of interest in gigafactories — large-scale facilities manufacturing the batteries needed to power the green transition. That interest has led to a wealth of companies emerging with bold declarations and grand ambitions; not all manage to match their self-made hype.
French startup Verkor, which is currently building a gigafactory in Dunkirk, in the north of France, runs a somewhat quieter show. Cofounder Benoit Lemaignan says its approach is "incremental gains" and "no disruption" — a rarity in the startup world.
That doesn't mean it isn't an ambitious project. Lemaignan tells Sifted that Verkor is weeks away from closing a mammoth new fundraise — an €800m Series C round of equity, plus upwards of €1.2bn in debt — but he remains tight-lipped on the investors. Verkor's last cash injection was a €250m round in November last year, from investors including Bpifrance and IDEC Group.
The new round would make it the second best-capitalised gigafactory startup in Europe, after Swedish battery maker Northvolt, which has raised $5.5bn in total — and is reportedly raising another chunk of debt funding. Including startups, Europe also has at least 33 gigafactory projects in the works.
In France, alongside Verkor, there's ACC, a venture equally owned by TotalEnergies, Citroën maker Stellantis and Mercedes-Benz, which is set to begin production from its gigafactory this summer.
A team from Tesla
When Verkor started out three years ago it followed a pattern similar to Northvolt, with two of its six cofounders coming from Tesla. Its current CTO was an engineering lead at the company, and its chief customer officer was Tesla's VP of quality control.
It has since grown to a team of 300 and has just started construction at its 80-hectare site in Dunkirk. Battery production is scheduled to start in 2025, at which point it'll produce 16 GWh of batteries every year. Lemaignan estimates the project will need €1.2bn overall, not including the cost of labour.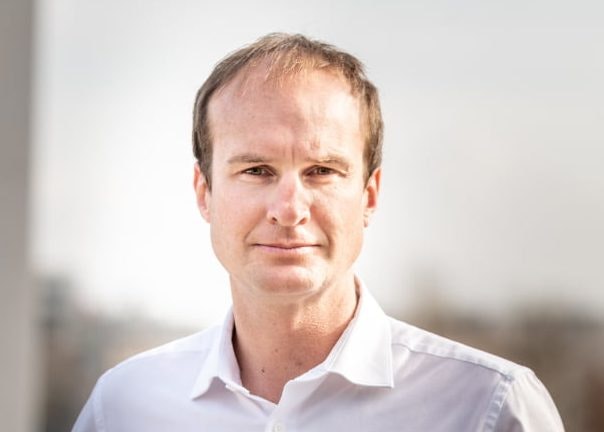 The gigafactory startup has also built an "innovation centre" in Grenoble, where it's got a team working on its battery tech and a pilot production line. It's a strategy Northvolt has also used, with its innovation campus in Sweden dedicated to R&D.
The three things all gigafactories need
For a gigafactory to work, Lemaignan says you need three things: a strong team, a supportive customer base and money.
For Verkor, the second and third of those things comes in large part from French multinational car manufacturer Renault. In a 2021 deal, Renault became both an investor and a customer of Verkor. It took a 20% stake in the business and has agreed to buy 12 GWh of production annually — enough to make up to 200k cars — from 2025 onwards.
Verkor is now focused on shoring up its supply chain (a critical move for battery cell makers). It's working with Renault to secure cobalt from Morocco and it's in discussion with Viridian, a French startup working on a lithium conversion plant. Conversion, where lithium is formed into a battery-grade material, is an increasingly hot topic for battery makers — Europe currently has no conversion plants.
'France has a lot to say in this industry'
As well as Renault's backing, Lemaignan says Verkor has enjoyed strong support from the French state and the EU. The European Investment Bank put €49m into Verkor's last round.
"From the government, we've had strong support in terms of site selection and we are in a detailed discussion to have some significant support," he says. The government has also helped by issuing visas promptly for the Verkor team — European battery makers often choose to bring in expertise from the US and Asia.
"We think France has a lot to say in this industry," Lemaignan says, in part down to France's strong position in nuclear power generation. Gigafactories are energy-intensive to build and run and soaring energy prices in the past 18 months have been cited as a reason behind the closure of Britishvolt, the UK's flagship gigafactory project.
Will Verkor be tempted by the US?
Last year, the US announced a $369bn package of support for companies building climate technologies. It caused a ripple through the gigafactory world: Northvolt, for example, recently confirmed plans to build a US factory off the back of the bill.
"The US is interesting," says Lemaignan, "but we're trying to go step by step to deliver in Europe and then to move forward. If we try to reach too many goals at the same time, I think this is at risk of putting the company in a distressed situation, which is why we're focused on Dunkirk and Grenoble."
Lemaignan does tease the potential of "GF2" — gigafactory two — but won't specify any details on where it would be, or indeed when work would begin.
"We really believe in the fact that we have to be humble, this is not an easy journey. We don't want to over-promise by saying things like 'we're going to have 10 factories'," Lemaignan says. "In this industry, there will be boom and bust and we want to be on the safe side."