Buses have a tendency to not arrive for a while — and then all come at once. The same, apparently, is true of VC internship schemes.
Next week, London-based non-profit organisation Diversity VC launches a first-of-its-kind VC internship scheme for wannabe venture capitalists: Future VC.
The 20 interns, selected from over 850 applicants — many of whom don't have the "typical" VC background — will join a VC firm for five weeks and take part in a wide-ranging development programme.
At the same time, a Europe-wide VC internship scheme, Included VC, is also taking applications (400 and counting) for 30 "fellows" to join its 12-month virtual programme, kicking off in September.
Why is this exciting?
The VC world has never really seemed to care all that much about diversity (the proof is in the pudding — and the statistics are dire: just 13% of decision makers at VC firms are women — and let's not even get started on ethnicity or socio-economic backgrounds).
But now, through the Included VC internship scheme, respected European firms including Creandum, Seedcamp, Daphni and Point Nine are heading in the right direction. The Diversity VC scheme has backers including Accel, Balderton, Forward Partners, Octopus, Bethnal Green Ventures and Kindred.
Increasingly, those funds that aren't doing something are becoming the odd ones out.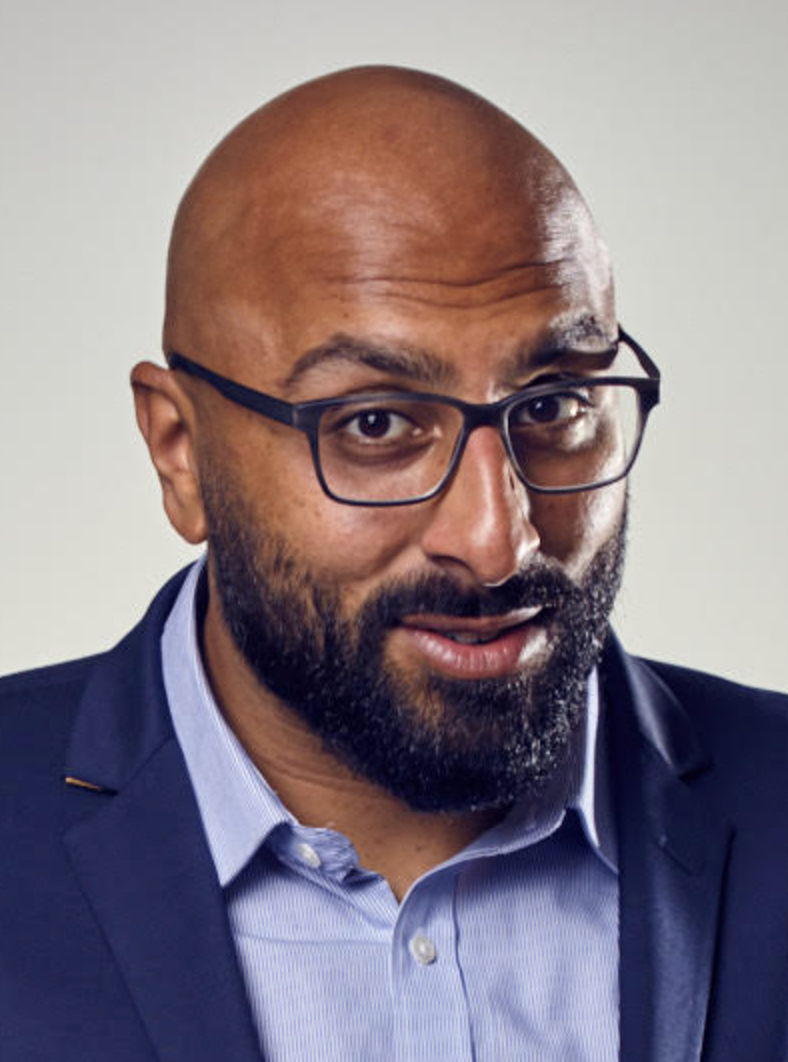 Of course, the VC firms not participating in either of these schemes have their reasons — too small or too local, or already running a diversity initiative of some kind. But the precedent has been set — and hopefully, even more funds will come onboard, or launch schemes of their own, in the coming year.
"The thing that surprised me the most was that nobody told me this is a really bad idea," says Stephen Millard, partner at London-based VC firm Notion and founder (along with Nikita Thakrar) of Included VC.
He received a "very quick yes" from the seven other participating VC firms — which will stump up the cost to put each fellow through the programme and attend two European summits — and otherwise "positive" responses from the 30-40 funds he initially contacted.
Seb Butt, who is leading the Future VC programme, says he had similarly "positive discussions" with all the VC firms he engaged with.
The VCs participating
The funds working with Diversity VC are: Omers Ventures, LocalGlobe, Entrepreneur First, Backstage Capital, Downing Ventures, Balderton, Accel, Octopus, Stride VC, Seraphim Capital, Silicon Valley Bank, Kindred Capital, Notion, Bethnal Green Ventures, Ada Ventures, Episode 1, Highland Europe, Whitestar, Rooks Nest, Roundhill Ventures, Techstars, Hearst Ventures and Sky, Startup Investments & Partnerships.
Future VC: The 9-5
For five weeks, Future VC interns will work with VC associates and analysts, mapping out markets, scoping out startups, watching pitches and doing due diligence on active deals. They will be paid at least London living wage (which, you might argue, is a little stingy).
There will also be a series of masterclasses, delivered by partners at the participating VC firms, on everything from "How to spot outliers" to "How fund mechanics work".
Interns, in groups of three, will also be paired with an early-stage company to work with for the duration of the programme, to mirror the reality of an investor-founder relationship, and get to know the workings and pressures of those businesses.
There's no promise of a job on the other side of Future VC, but the hope is that some of the interns will apply for associate roles, or join portfolio companies.
Firms participating in Included VC have committed to making an intern or associate role available at their funds at the end of the scheme — which would mean at least 20% of Included "Fellows" are placed in jobs.
What makes a VC?
Like Future VC, Included VC has been careful to remove as much bias from its selection process as possible. CVs are out; recruitment tool Applied is in.
The process starts with a series of questions to assess "key attributes" central to success as a VC: curiosity to learn, openness to personal development, self-awareness, resilience, and an ability to make things happen.
We want people with access to an underrepresented community." — Stephen Millard, Included

VC
"We're not looking for people with prior investing experience, or a university degree," says Millard. "We do want people with an appetite for and interest in entrepreneurship — and access to an underrepresented community."
Unlike Future VC interns, Included VC "Fellows" will not be physically placed with firms; instead they will be expected to spend 5-10 hours at least per month on a series of virtual workshops led by a partner at a participating fund, in sessions with coaches and mentors, and on reading material.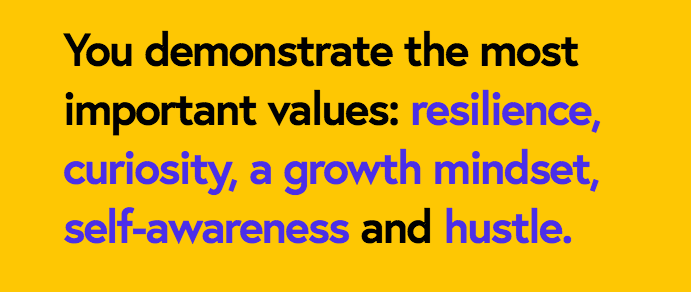 "An expectation to do more would be unreasonable," says Millard; many of the (unpaid) Included VC fellows will still be in full-time employment throughout the programme. "Is it enough? I don't know. Is it better than doing nothing? 100%."
The status quo
Both schemes hope to crack open the nepotistic world of VC — and think that starts with broadening the networks of people involved in it.
"One of the fundamental principles of venture capital is that investments come through introductions. Many VCs say, 'If you want to get to me, go through someone I know." That's fine, it's efficient, but very limiting," says Millard.
"Most of our investment opportunities come from people we know, people we've invested in before, or other VCs we've co-invested with… That's all fine, but it's not how the world should work."
It also means, so the theory goes, that VC firms are missing good deals — and good potential investors.
There are lots of posh people like me, and people who just know the right people, rather than those who are the best people for the job." — Harry Briggs, Omers

Ventures
"Because all VC funds are tiny — most don't even have an HR person — it's all a bit chaotic and useless, and they're generally pretty bad at hiring," says Harry Briggs, partner at Omers Ventures, one of the firms participating in Future VC. "There are lots of posh people like me, and people who just know the right people, rather than those who are the best people for the job."
"It's particularly relevant because a lot of founders are often not part of certain circles, and so we're missing out on finding great founders," adds Briggs. "There's too much of an echo chamber."
  View this post on Instagram   A post shared by Techfugees (@techfugees) on Jun 3, 2019 at 11:13am

PDT
Who's applied?
Applicants for Future VC were a diverse group; 47% of applicants were women, 70% were BAME and 35% received free school dinners. Included VC hopes to have an equally broad range of applicants — and plans to lean on community partners to find them. "We've identified 80 organisations we'd like to work with over time," says Millard — from Techfugees to Startups without Borders. "They represent communities with whom we're not directly connected."
Millard also hopes that the Included VC internship will create a new alumni network. "One of the big success factors at the end, for me, would be if individuals who go through this programme recommend it to their networks," he says.
Briggs hopes it'll bring some fresh meat and a boost of energy into the VC community.
"Partners get a bit comfortable at some point — they aren't as out there and hungry as some of the younger blood coming through," says Briggs. "My general philosophy is: Promote quicker, and shuffle partners along faster."