Silicon Valley VC firm Accel has raised a new mega fund of $575m to invest in early-stage startups across Europe and Israel. That's not quite as big as European VC firm Atomico's latest fund of $765m (which it closed in 2017) — but it's pretty damn big.
Yet, with more capital than ever sloshing around Europe, is being big enough anymore?
Sifted caught up with Accel partner Philippe Botteri to find out what the firm has to offer European startups beyond heaps of cash and 20 years of experience investing on the continent — and what sectors he's particularly keeping an eye on.
The big sell? The network.
"We're one of the only early-stage venture platforms with a truly global network," says Botteri; Accel has an office in San Francisco, London and India, and portfolio companies and contacts across three continents. It has an early-stage fund, investing between $5-15m at Series A, in each of these geographies, all of roughly the same size, and a global growth fund for follow-on rounds.
In practice, that network helps founders in a few key ways: with hiring senior leaders; with expanding to new markets; and with introductions to new customers.
Take Algolia, a French search-as-a-service company, in which Accel invested in 2015. "We helped the CEO relocate to the US, brought on Ken Collins, former CMO of Salesforce, as a board member and advisor, helped them hire their chief sales officer, chief marketing officer, etc. and build the management team there," says Botteri. "We also introduced them to our portfolio companies in the US [so they could get some] larger customers."
Or French car-pooling giant BlaBlaCar, which expanded to India in 2015 and worked with Accel's partners and portfolios based in the country as it did so.
But what about "platform"?
"We're not aiming to build a full consulting team," says Botteri — unlike some funds, such as London-based Forward Partners and Paris-based Daphni, which offer their portfolio access to marketing, talent and product experts as a point of differentiation.
"Our perspective is more network-oriented; typically the partner on [a company's] board acts as the door to the Accel network," adds Botteri. "If a founder says, "I want to optimise sales,' I put them in touch with the company in the portfolio that does that best."
Accel also runs events for its portfolio to encourage the companies to share best practice — from the large scale, like "Cloud One", an annual summit in New York for Accel's SaaS companies, to the local, like a knowledge-sharing breakfast series hosted at its London office.
How does Europe stack up?
Before joining Accel in 2011, Botteri worked for Silicon Valley fund Bessemer. Back then, when he lead an investment into French advertising platform Criteo, "convincing a US partnership to invest in a French company was not very easy".
Overall, the level of ambition of entrepreneurs in Europe is really

rising.
Now, the perception (and realities) of French — and European — tech is pretty different. "Overall, the level of ambition of entrepreneurs in Europe is really rising," says Botteri, who sits on the board of Parisian startups Doctolib, BlaBlaCar, Algolia and PayFit, and is a board observer for Romanian automation unicorn UiPath.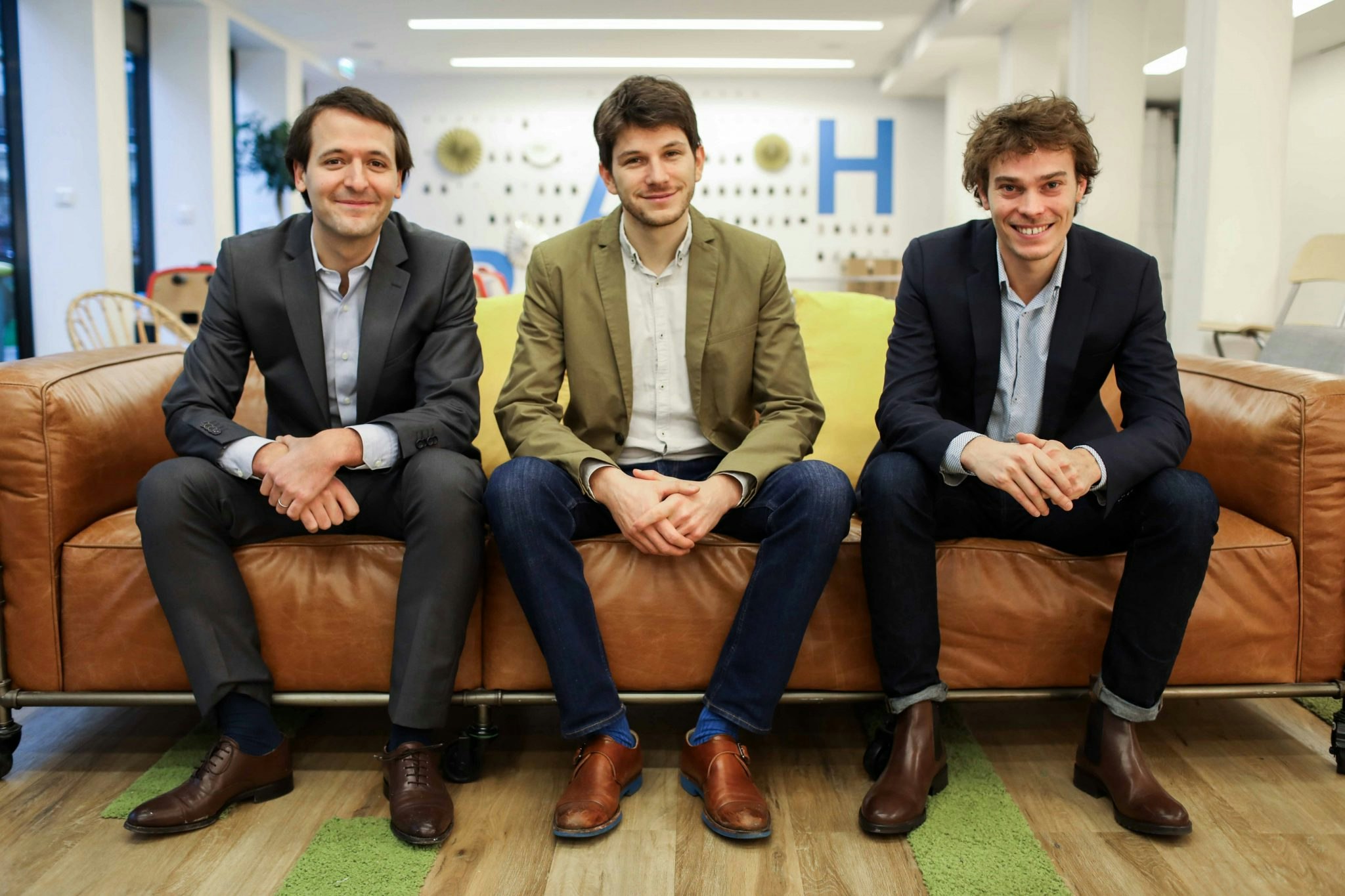 "Two things are really exciting in Europe right now," he says. "Firstly, innovation can come from anywhere. If you look at 10-15 years back, it was mostly about the UK and Israel, and today really innovation can come from anywhere — UiPath was founded in Bucharest — so that makes the job super interesting. The next champion could come from Amsterdam, Sofia, Stockholm, wherever. We think there are about 10 to 15 hubs where we have to be present and active."
The French ecosystem... is among the really core geographies we're focusing

on.
One of those hubs is Paris. "The French ecosystem has really grown pretty fast, really caught up with London and today, it's among the really core geographies we're focusing on," he says.
"In France — and this is true of the rest of Europe as well — the pendulum has swung from the consumer side to more of the business-to-business side. France has shown it can generate strong software leaders, from Shift Technology, applying AI to insurance, to Algolia on the search side, to PayFit, with its easy-to-use online payroll for small businesses, and Doctolib on the health side."
"The second thing which is exciting in Europe is that companies keep growing faster and faster. That starts with the entrepreneur and their ambition, their willingness to take more risks, and go global very fast. It's also because companies have access to capital faster, which helps. And, because [these companies'] tech is so transformative, its adoption by consumers is much faster. UiPath is a good example of that; its return on investment for a large corporate [client] is so high that there's a very strong appetite for its services."
But what sectors are you really interested in?
"Three areas:
1. Anything around enterprise software, including cloud computing, security, AI and machine learning, and automation.
2. Consumer technology, in particular direct-to-consumer and healthcare.
3. Fintech and online financial services."
"Our investment strategy is really to identify specific trends," says Botteri — such as digital health, automation or data-driven security. "Then identify all the [relevant] companies in Europe, and compare notes with our colleagues in the US and India."
"One area we're passionate about is the rise of SME software. What's happening there is that, look at 10 years back, small businesses were not really spending a lot of time online, so it was hard to acquire them in a cost efficient way. Now, two things have happened. There's a new generation of business owner, who's more prone to adopt new technologies, and find them online, so acquisition channels are really working. [They're replacing] 15-year-old software with SaaS and online services which are really user friendly and easy to set up. We've invested in companies like [online payroll service] PayFit, Soldo — an Italian startup helping with expense management — and Lola, for travel expense management."