Less than two weeks since Dutch e-bike company VanMoof was declared bankrupt in the Netherlands, its repair shop in London's Battersea Power Station has been repossessed by the owners, a sign that its troubles are spreading across markets. Flagship stores and service hubs in all other European locations have also closed in the past two weeks.
A notice posted in the window of the Battersea shop states that "the owner has recently taken possession of the premises" and "has become the involuntary bailee of the goods" within. Battersea Power Station has declined to comment.
Owners of e-bikes stuck in the shop have been given until August 3 at 5pm, the sign says, to claim their bikes — after which the owners "intend to sell the goods or otherwise dispose of them in an appropriate manner without further notice".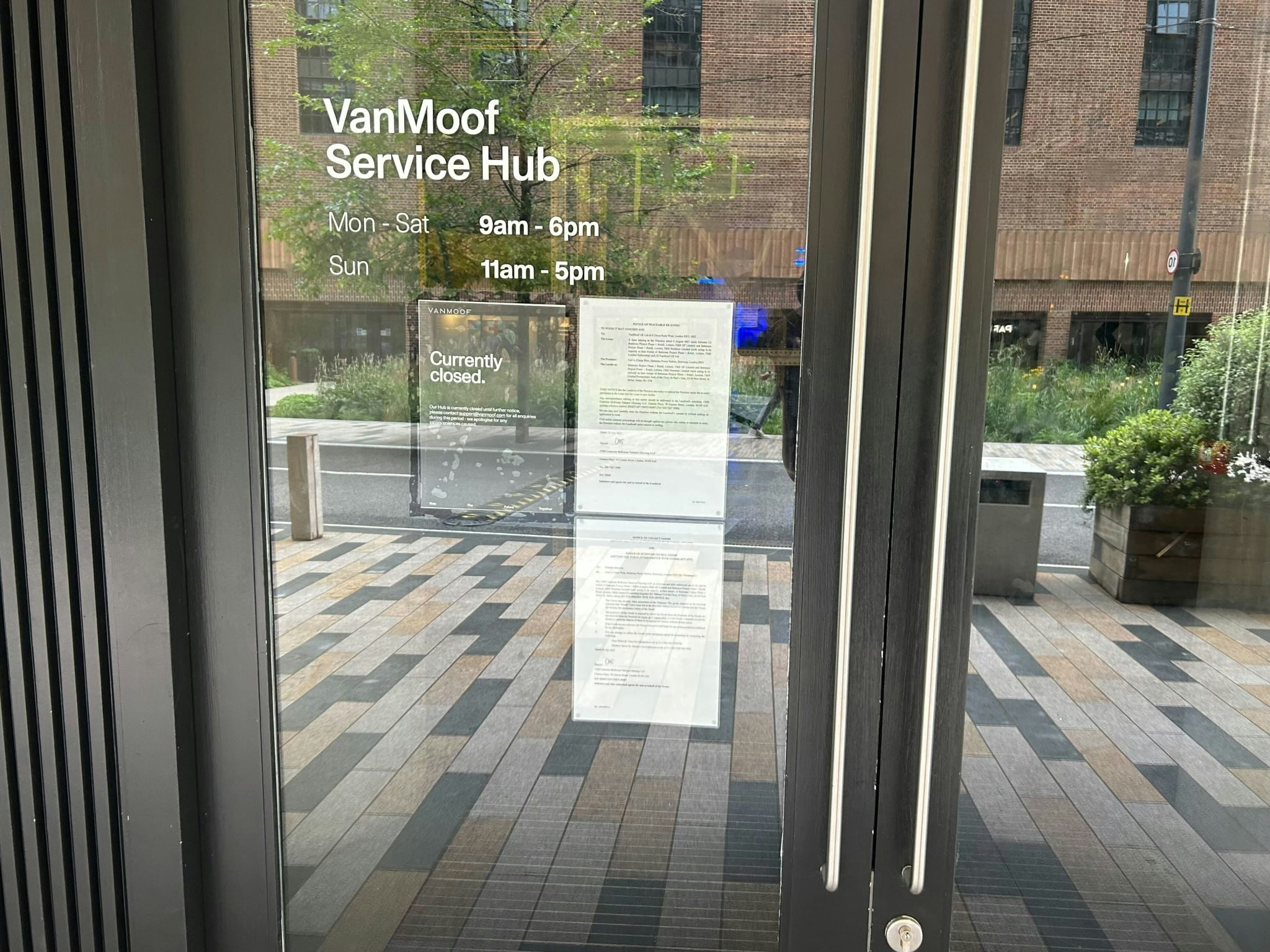 Customers tell Sifted that they have heard about this through word of mouth and via social media, and that VanMoof hasn't contacted them about the situation. Images of the notice were posted on Reddit and Facebook VanMoof community groups on Thursday, which was the first most members had heard of the closure. 
(@VanMooferNews is not affiliated with or run by VanMoof) 
Sifted has contacted VanMoof for comment.
VanMoof stores stay shuttered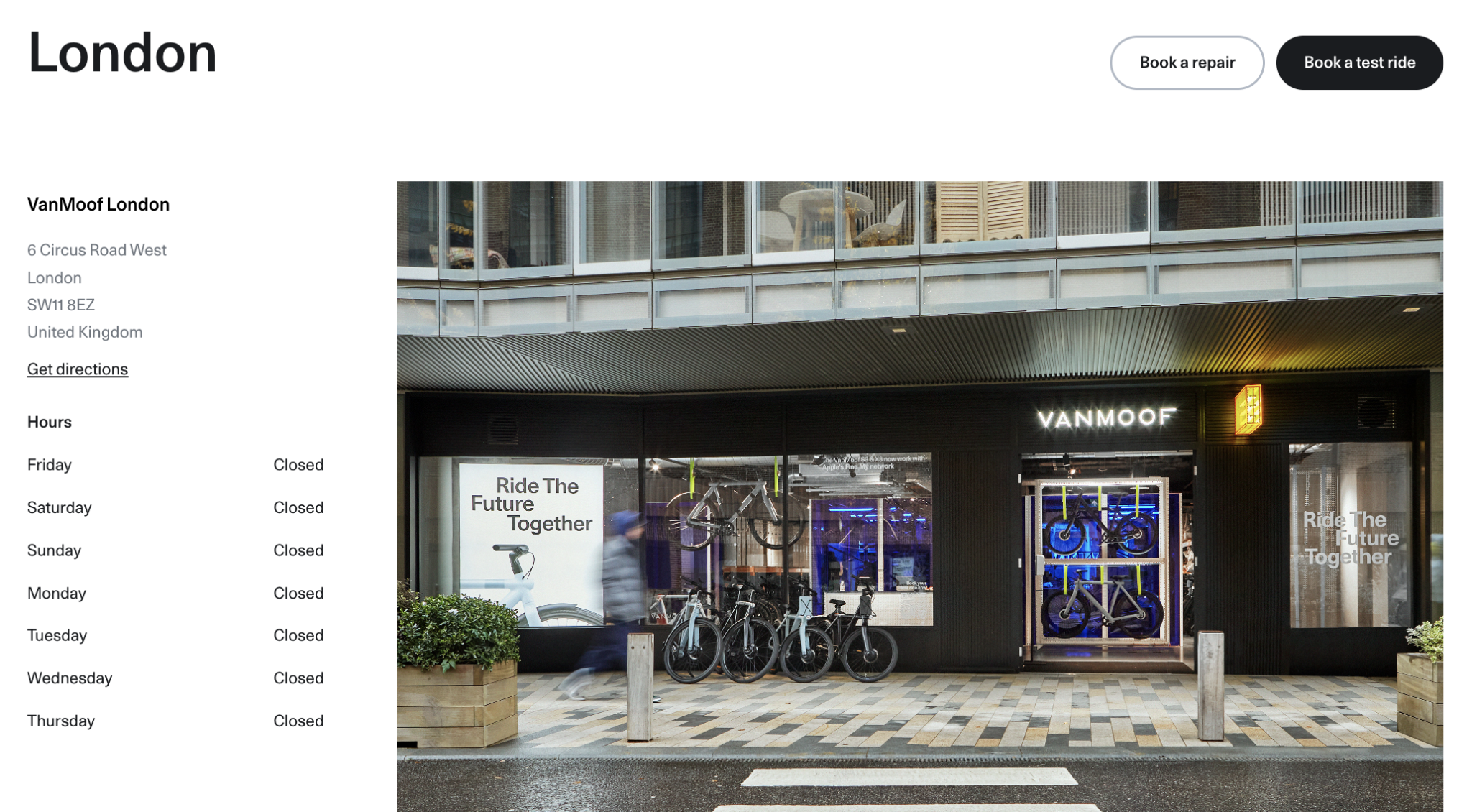 VanMoof's website says its Battersea store is now closed. The repossession notice posted in the window lists two names and phone numbers for customers to contact to collect their bikes; both are employees at Savills, the estate agent managing Battersea Power Station's retail redevelopment.  
Sam, whose VanMoof bike has been at the London store since July 12, says that it was only after a "random message from a stranger a couple of days ago saying that they had collected their bike privately via the landlord of the property" that he realised the repossession had taken place. 
"VanMoof have done nothing to help," he says. On Thursday evening, he messaged the company on Twitter with images of the repossession notice posted on the window; VanMoof responded on Friday morning saying that "as far as we know here at support, you will still receive an email once you are able to pick up your bike".
Sam now has an appointment to collect his bike on Sunday, after emailing one of the contacts listed on the notice.
"I just want my bike back and for someone competent to take over the company. The bikes are amazing but the customer service in general is atrocious," he says.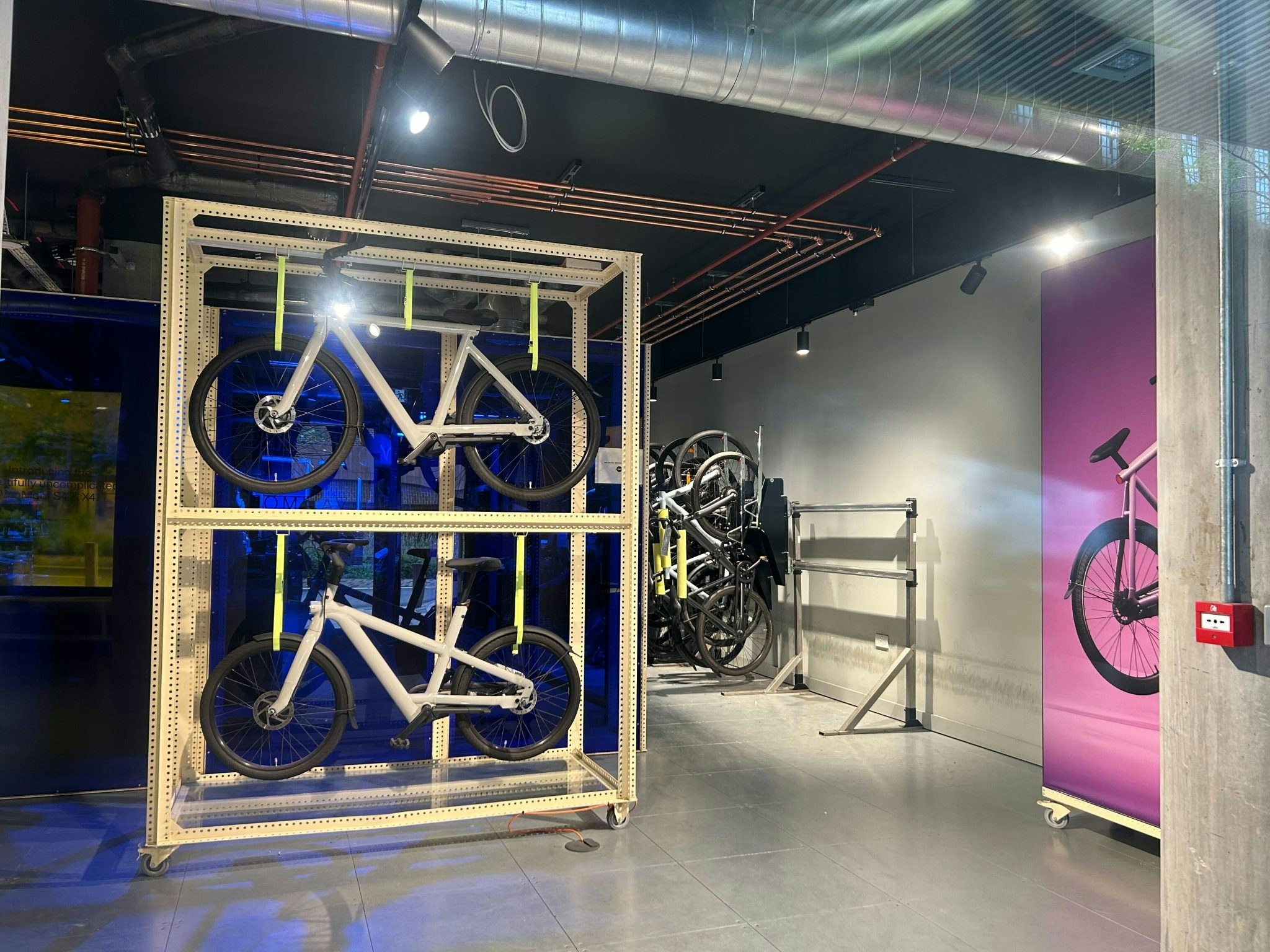 Another customer, James, who came to see the Battersea store on Friday, tells Sifted that he'd heard about VanMoof's bankruptcy from his dad, who'd spotted the news on LinkedIn. "I've not heard much from the company. Nothing," he says. "If I hadn't heard it went bust through him, I wouldn't have known anything, genuinely."
It's the e-bike company's sole store in the city other than a repair workshop in London Bridge, which is only open for pick-ups.
Elsewhere in Europe, several other shops are listed as closed. All VanMoof sites in the Netherlands have now shut, along with the VanMoof stores in Paris and Berlin and service hubs in Hamburg and Münster. Clément Janot, director of VanMoof France, wrote on LinkedIn that the Paris hub would remain closed "for an undetermined period". The company's stores in the US remain listed as open.