This spring Unity secured a fresh $525m funding round, valuing the games engine startup at a whopping $6bn. The company today controls around half of the global market, with the other big contender being Unreal Engine by Epic Games.
Having raised around $1.3bn in total and with over 2,000 employees and nowadays with headquarters in San Francisco, Unity is a long way from its roots as a small Copenhagen startup in the early 2000s with only the founders David Helgason, Joachim Ante and Nicholas Francis.
The premier job as the CEO is to know what the company needs to do... for a while there I really

didn't
The journey from a gaming studio without a game to becoming a global leader was not always an easy one.
Over a couple of "hipster cokes" at the members-only club at the coworking space Matrikel1 in central Copenhagen, Helgason tells Sifted of about moments of "slow-moving panic", others that felt like the "wheels were about to come off", and others when he was "overwhelmed" after facing "brutal" months.
The Unity origin story
Unity started as just a studio trying to make games. Like most other game studios at the beginning of the '00s, Unity decided to build its own engine, instead of getting an off-the-shelf version, before embarking on building the actual games.
For those who don't really get what the engine does, it's the system that decides the physics of the games built on it; the way gravity works, how light and shadows will fall, how the game characters will move and fall and much more.
The trio of founders, however, ended up having some difficulties to decide what games to then make and by chance the engine, that they were working on, had some specialities that the team started to fall in love with.
"At some point, we were kind of running out of energy. And we didn't really know where to take it. And, although we had a lot of game ideas, we sort of realised that we would have a really hard time raising money to make games," Helgason says.
Sifted Newsletters
Sifted Newsletter
3x a week
We tell you what's happening across startup Europe — and why it matters.
We sort of realised that we would have a really hard time raising money to make

games
In 2004 they decided that instead of making games, their business should be the games engine. By summer of 2005 Unity launched its first version.
Still, going into game engines was not an obviously smart move.
"This wasn't a hot category. There had been really bad investments done into companies trying to do similar things and lots of money had been lost. That meant that it was kind of a burnt category and all the smart people were staying clear of it," Helgason says and adds:
"But that meant that we had the time to screw around and learn without the pressure of having to raise money fast."
Creating a management structure
After deciding on their core product, Helgason took on the role of the chief executive, first in an informal way and later in a more formal one.
"I am also a programmer, but a much worse programmer than they are and also I may be a bit more social. As we started working together, I sort of fairly quickly ended up doing all sorts of other stuff. I became the guy who pays the bills, writes copy and supports customers at night and then later on acquiring companies and selling strategy and raising money."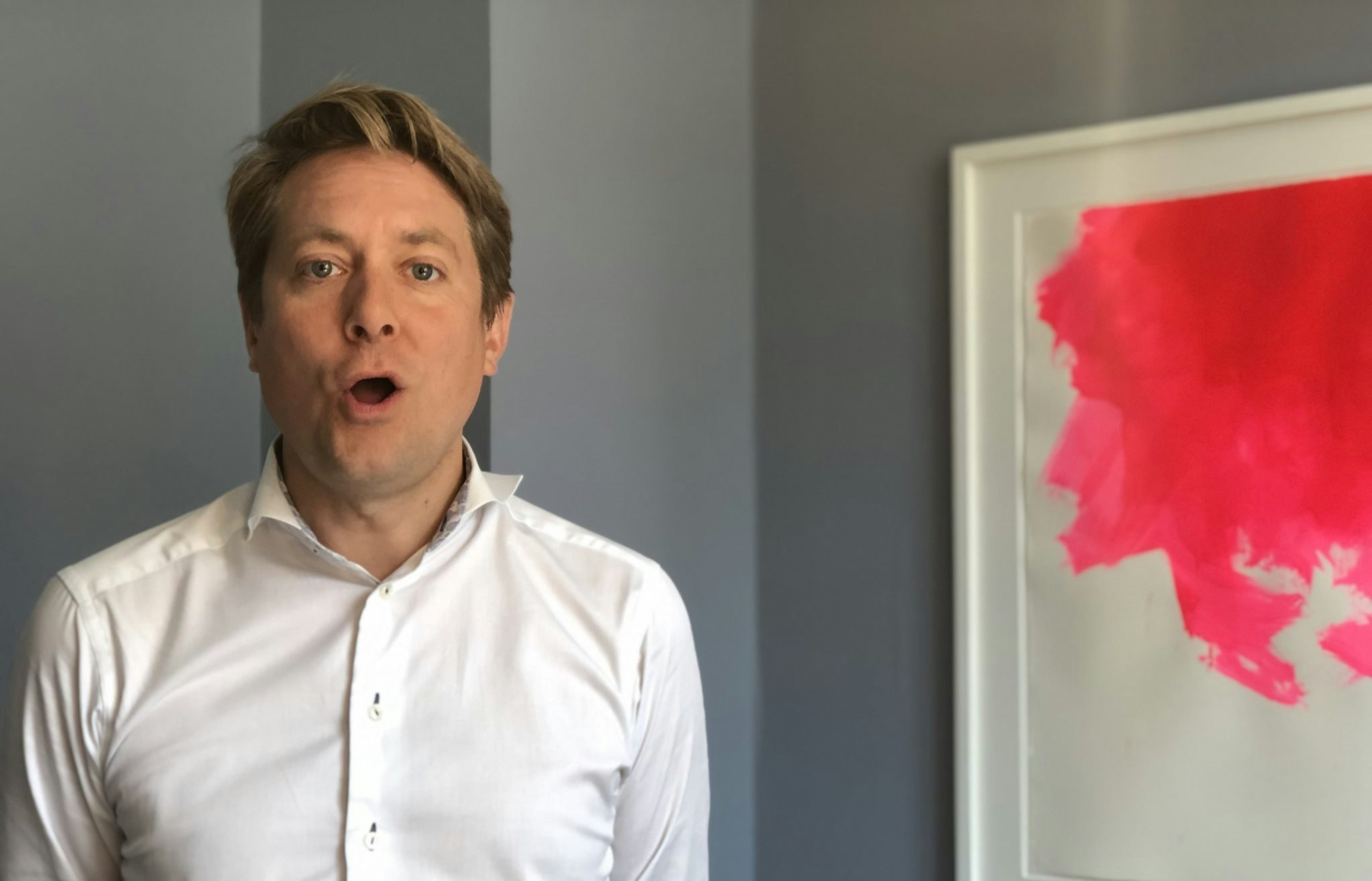 Helgason talks fast, drinks fast and looks at his phone from time to time which is constantly updating with new banners. Before settling in for the interview he tries to plan the time so that we will have enough time for what I want to cover.
"I'm not a very organised person, but I was forced to learn and I became quite disciplined. But the toughest moments were when the complexity of the company sort of grew faster than my ability to manage," Helgason says.
9 months of hell
Only four years from launching the first version in 2005, Unity raised its $5.5m series A funding, led by Sequoia. With the funding round in place, Helgason had to base himself in San Francisco.
"In our case, it was the necessary thing to do. But at that time, I was really not very organized and so I became really overwhelmed," Helgason says.
The company was constantly hiring new staff in offices in Copenhagen and Seattle and with Helgason by himself in San Francisco. With the rapid growth and a new board with names such as Sequoia in it, Helgason was losing his grip.
"From the summer of -09 to let's say nine months onwards, those were brutal months."
It was a mess and it was just a really tough

time
The company was growing to 30, 40 and 50 people and Helgason being in Silicon Valley no longer could do "swivel-the-chair-communication". The communication with the board was also suffering.
"We would go to the meetings and announce our plans. And they were like, okay, that's great. Then after a quarter or two, we had changed our plans. Although I think we changed them for the better, mostly, we didn't really communicate it," Helgason says.
"It was a mess and it was just a really tough time for me."
Apart from games, the engine has found verticals within the film industry, in architecture and the automotive industry. Pictured is Disney's Baymax Dreams made with Unity.
Helgason stayed as the CEO until 2013 and when looking back on all the bad and good times the summer of 2009 is the one that stands out.
"People sometimes says that the primary job of a chief executive is to make sure there's money in the bank and keep communicating the vision. And yes that is true, but sometimes I think it's the premier job as the chief executive is to know what the company needs to do," Helgason says.
"It doesn't really matter if you discover it yourself or if it harvested from the team but you have to know. And for a while there I really didn't know what we should do."
From the summer of -09 to let's say nine months onwards, those were brutal

months
Apart from the fact that Unity was making money at the time, Helgason points to the default mode of the company as being the reason why the company could go on undisturbed. The core engineering at Unity still managed to continue developing the product and revenue kept growing.
"We got it together and the wheels didn't fall off. And a year or so later things were really executing well."
From chief executive to startup investor
A lot has happened in the management of Unity since then. In 2013, the co-founder Nicholas Francis left to actually make games and in 2014, Helgason handed over to the former chief executive of the games giant Electronic Arts, John Riccitiello.
"There's a sort of a correct modern theory that founders should lead the companies as long as they can. And all things equal, it is easier for founder-led companies to pivot or make some difficult changes because founders have an authority that an outsider will not have," Helgason says.
"But at the time Unity had grown to around 500 people, which I am very proud of. And John Riccitiello had run companies much bigger. It's a very different sport when you get up there in that size."
You have to have the confidence to put stuff on the back

burner
Helgason still sits on the board for Unity but he is also a well-known angel investor and a partner at the venture capital firm Nordic Makers. Because of what he has been through, he can easily recognize the signs of an overwhelmed chief executive or a founder.
"You can't just coach people to work harder. You have to have the confidence to put stuff on the back burner. I really didn't back then. It is like a slow-moving panic and you just don't know what to prioritise. And the stress makes it even worse," Helgason says.
"You can help them but it can take a lot of time. But you can help them decide what they can take off their plate and coach them how to prioritise."