The UK is turning into an ideal testbed for new methods of building. Not only is the country facing a housing crisis, but the construction industry is heavily reliant on EU labour that looks set to feel the squeeze post-Brexit. No wonder, then, that investors are putting substantial sums into companies that aim to create modular houses in factories that can subsequently be assembled on-site, like Lego bricks, using minimal labour.
In April this year, US investment bank Goldman Sachs announced plans to pour £75m into TopHat, a relatively unknown, two-year-old UK startup.
The following month, Japanese housebuilder Sekisui House announced a £90m joint venture with Urban Splash, the Manchester-based developer more commonly associated with turning derelict industrial warehouses, mills and Victorian terraced housing into modern workplaces and homes, and Homes England, a government body that funds affordable housing.
A smart-factory approach could tackle the "massive dysfunction" that has dogged the UK construction

industry.
The deal — which took 27 months to negotiate — provides a huge boost to Urban Splash's fledgling modular homes business, which currently creates around "a few hundred" houses each year, according to Urban Splash founder and chair Tom Bloxham.
In particular, it brings his company into close contact with a wealth of experience in using new technologies to deliver modular housing. Bloxham is hopeful that this will propel Urban Splash from the "few hundred" modular houses it currently delivers each year, such as at New Islington in Manchester and Smith's Dock in North Shields, to "thousands".
Last year, he says, Sekisui House delivered 43,735 modular homes from its factories, which deploy cutting-edge technologies and rely on a high degree of automation. "The company employs 1,000 people in its R&D department alone," he adds.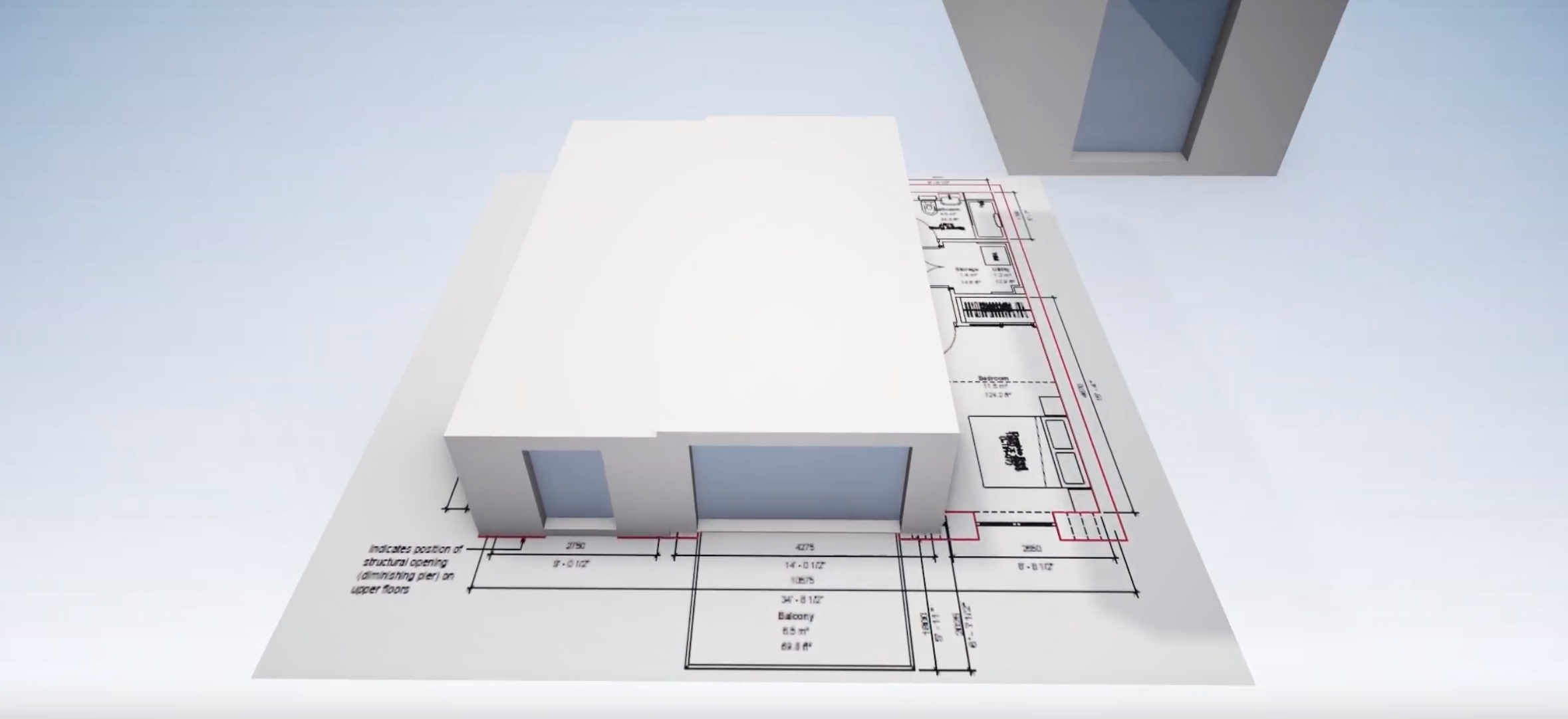 Smart homes need smart factories
In fact, the latest developments in modular housing owe a great deal to the smart factory. Industry 4.0 initiatives are fuelling digital transformation in the manufacturing sector faster than anything the notoriously tech-averse UK construction industry has seen before.
TopHat, for example, has created a software platform that integrates and manages its design, production and supply chain processes and drives plant-floor machinery at its Dove Valley Park production facility near Derby. This platform is already supplying homes to the company's showcase scheme at Kitchener Barracks in Chatham, Kent, and can easily be replicated at new factories as demand builds, according to TopHat chief executive Jordan Rosenhaus.
Construction is one of the last sectors in our economy where innovation hasn't really happened. We're still building in the same way we have been for over 100

years.
At Northfleet in Kent, meanwhile, work is underway on a 10-acre site to build a new, "technologically-advanced" production facility for Berkeley Modular, part of Berkeley Homes. The company has stated that this will use "digital construction and automation wherever it is likely to create an advantage". The company is aiming to have off-site assembly account for 30% of production by 2020.
"The investors who have shown interest in modular construction are realising that this is where the future has to lie — moving construction to a factory-based activity where there's huge scope for innovation, closely linked to digital technologies," says Mark Farmer, chief executive of Cast, a real estate and construction consultancy.
This smart-factory approach could go a long way to tackling the "massive dysfunction" that has dogged the UK construction industry for years, and played some hand in the collapse of Carillion and the more recent troubles at Interserve and Kier, says Farmer.
"Construction is one of the last sectors in our economy where innovation hasn't really happened. We're still building in the same way we have been for over 100 years. But just as we've seen technology creep into manufacturing, with computer-aided design, robotics and the internet of things, all of these approaches are now starting to loom large in construction, too."
Solving all the problems? Not quite.
Ride-hailing apps have replaced standing in the rain to flag taxis, so it makes sense that we embrace the benefits of manufacturing homes in dry

factories.
The industrialised quality-control processes of modern factories, he says, could help address the snagging issues that have seen many UK homebuilders come under fire for delivering sub-standard products. "In manufacturing, we see systemic, step-by-step approach for ensuring that production can't move forwards and nothing leaves the factory until it has been signed off following inspection," he points out.
But perhaps more importantly, he adds, this approach simply requires less on-site labour at a time when the prospect of a post-Brexit skills shortage is raising serious concerns that the UK government's goal of building 300,000 new homes a year by the mid-2020s cannot be reached.
Many UK-born construction workers, meanwhile, are nearing retirement. 47% of them are 45 and over, compared to 18% of non-UK nationals. Of the UK's 2.2m construction workers, some 7% are from other EU countries, according mid-2018 figures released by the Office for National Statistics. In London, the figure rises to 28%.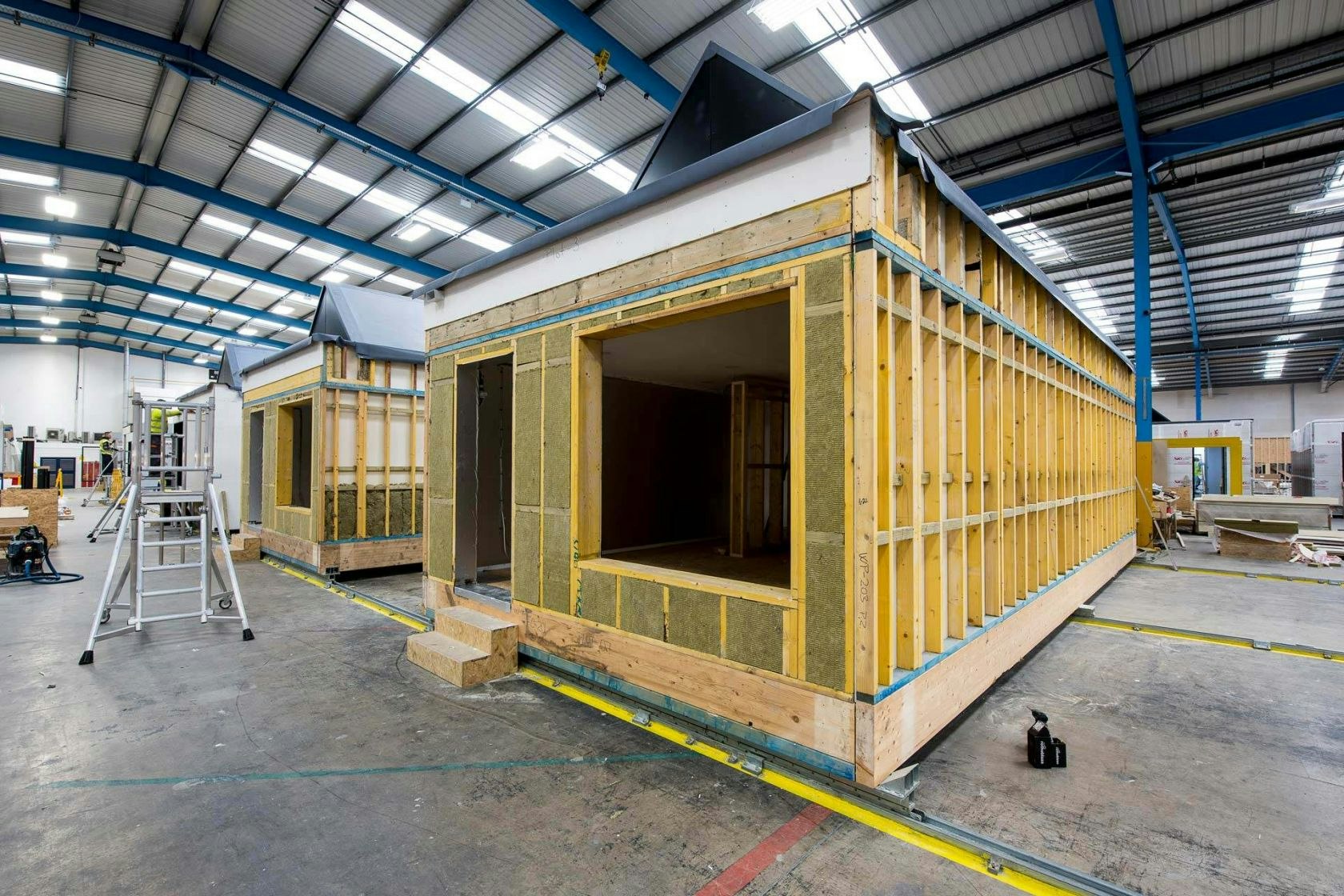 But the prospect of factory-based, offsite construction raises some serious questions about whether it's a good fit for the cyclical nature of the UK residential property market. In other words, if developers invest heavily in smart factories, can they be certain of having enough demand to make their money back? Especially if there is a housing downturn.
For Farmer, the answer lies in targeting at least some capacity at the vast need for social rented accommodation and the burgeoning build-to-let market for the private rented sector, rather than home ownership. That's what makes the deal recently struck between modular home builder Ilke Homes and property management company Places for People such a good prospect, he says. Places for People will purchase 750 units from Ilke Homes for £100m, including 500 for sites it already owns and 250 for new schemes the two organisations will partner on for both affordable and market-priced housing.
The right skills will still be hard to find
When announcing the deal in June, Ilke Homes chair Dave Sheridan proclaimed it an "Uber moment" for construction. "Ride-hailing apps have replaced standing in the rain to flag taxis, so it makes sense that we embrace the benefits of manufacturing homes in dry factories," he said.
Simply shifting construction to a dry factory may not solve the skill shortage entirely. Workers will need to be trained in new digital skills, warns Juergen Maier, UK & Ireland chief executive of industrial giant Siemens. Workers in construction-focused 'factories for buildings' will increasingly need to be able to train robotic arms to drive nails into timber frames, for example.
At Ilke Homes, Sheridan seems unconcerned. The company's production facility in Knaresborough is now preparing for double shifts in 2020, he says, and for the last 100 jobs advertised, the company received 1,000 applications. Some 90% of the company's workforce, which includes school leavers, former military personnel and ex-offenders, arrive at Ilke Homes with no construction experience at all, and the company has a big focus on training.
These jobs aren't just safer and more comfortable, he says, but also gender-neutral, with both men and women working on the production line at Knaresborough. "This work doesn't discriminate against any background, so it's really a great addition to the industry, creating new employment and new skills in areas where they're required."