Open banking infrastructure startup TrueLayer today announced a $130m funding round led by Tiger Global, with participation from payments powerhouse Stripe. 
The round forms part of the recent tsunami of investor interest in open banking — the infrastructure that allows banking data to be shared with third parties and underpins account to account payments. 
Open banking startups have also welcomed a recent tide of prolific acquisitions, including Visa's deal with TrueLayer-rival Tink and Mastercard's purchase of Aiia. 
As a result, Europe's open banking payments space is getting competitive, with TrueLayer now up against several established players — including $13bn American giant Plaid.
The space is also broadly pivoting into a payments play, hoping to take on Visa and Mastercard by processing transactions on bank rails. The consensus is that payments could unlock open banking infrastructure and make it into a viable business in Europe (Sifted reported last year that TrueLayer was making less than £5m in revenue at the time).
The new funding is therefore a big win for TrueLayer. It's also a notable vote of confidence that Stripe — which competes with TrueLayer with its 'Pay By Bank' integration — has backed it.
While there is no set plan at this stage, sources say it could allow for TrueLayer to become Stripe's de-facto open banking option at the checkout.
Big money, big plans
TrueLayer raised a Series D earlier this year in April to the tune of $70m. 
When questioned why the startup pursued another funding round so soon, CEO and founder Francesco Simoneschi says that — simply — Tiger Global's offer was too hard to resist.
"Tiger is an iconic investor in everything that is digital commerce and technology," he says. "They have seen different stories of payment technology unfolding in [every] part of the world."
Indeed, it's the second time that Tiger Global, the US VC that's taken Europe by storm, has delved into the world of open banking this year after backing London's SMB data platform Codat in July. 
With global expansion in the pipeline, the size of Tiger's coffers was also compelling, Simoneschi added.
"Our vision is to bring open banking payments to become a very ubiquitous and very horizontal payment platform [not only] in the UK or Europe, but eventually all over the world...And that requires a certain level of capital and capitalization of the company. 
For now, crossing the pond to the US (the preferred expansion option of UK fintechs) isn't on the horizon for TrueLayer, but Simoneschi doesn't rule this out. He cited the Biden administration waving through an executive order in July encouraging the use of open banking software as a hallmark of the potential for the platform stateside. 
Last year, Sifted reported on TrueLayer's plans in Asia, hiring Marie Steinthaler as regional lead. Her role has since changed to VP of Product, suggesting launch plans are on the back burner.
Instead, the company says its focus is on European expansion, having just opened a Dublin HQ headed up by former Facebook and WhatsApp executives Joe Morley and Leigh-Anne Cotter. It's also making ground in Australia ("the regulator there is very keen on following a similar story [to] the UK and Europe"). 
TrueLayer is now one of the last established European companies of its kind that hasn't been acquired. Simoneschi says that's largely because he has little appetite for a takeover.
"We honestly like very much to be an independent company," Simoneschi told Sifted.
In this way, "[we] don't have to compromise for anything that is not really of value for our customer", he explains, hinting that fintechs that have been acquired may become the pawns of legacy players in the payments game.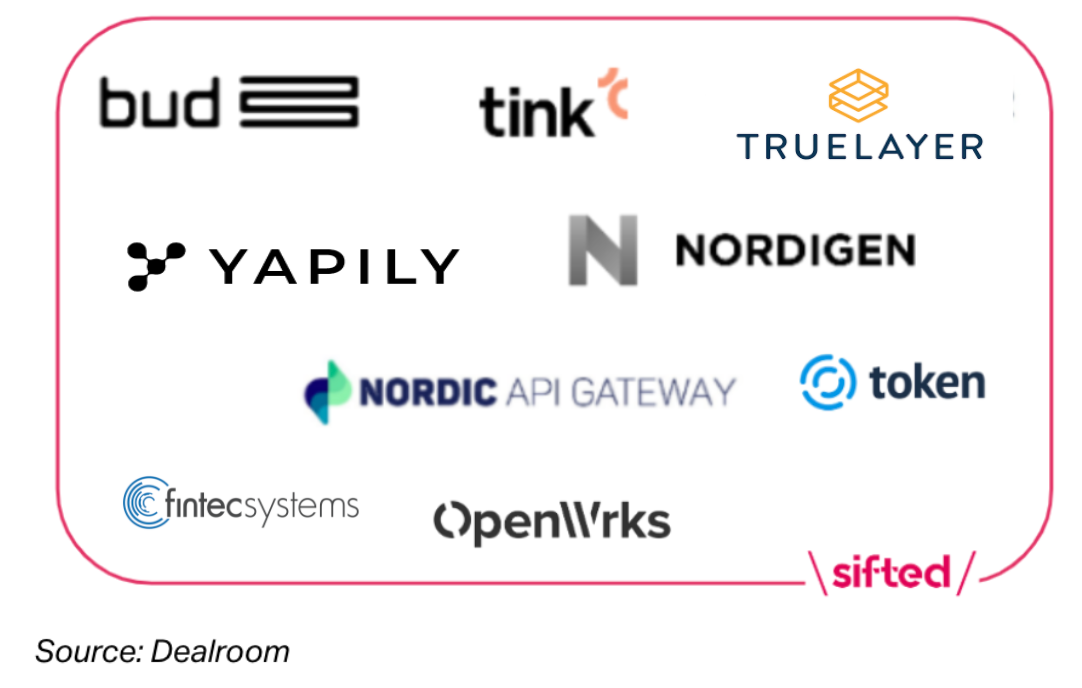 Tom Matsuda is an editorial intern at Sifted. He tweets from @_tommatsuda.
Additional reporting by Isabel Woodford