In France, the average office worker takes a 37-minute lunch break — way down from the leisurely lunch hour(s) of yore. 
But unlike their British peers, they wouldn't dream of munching on a sandwich at their desk. 
"We're getting more and more into snacking, but no-one eats behind the computer," says Rafaël De Lavergne, CEO and founder of Paris-based startup Totem. 
And it's in snacking that De Lavergne (and his investors) spy a big business opportunity.
Totem has just raised €4m from Maki.vc, along with existing investors Samaipata Ventures and Tekton Ventures, to place its 'office convenience stores' — booths serving up coffee, cereal, chocolate bars and coke — in more workplaces in Paris. 
But this could be a lot more than a pimped-up vending machine. De Lavergne wants to take on the traditional catering giants, local convenience stores and the big food delivery players.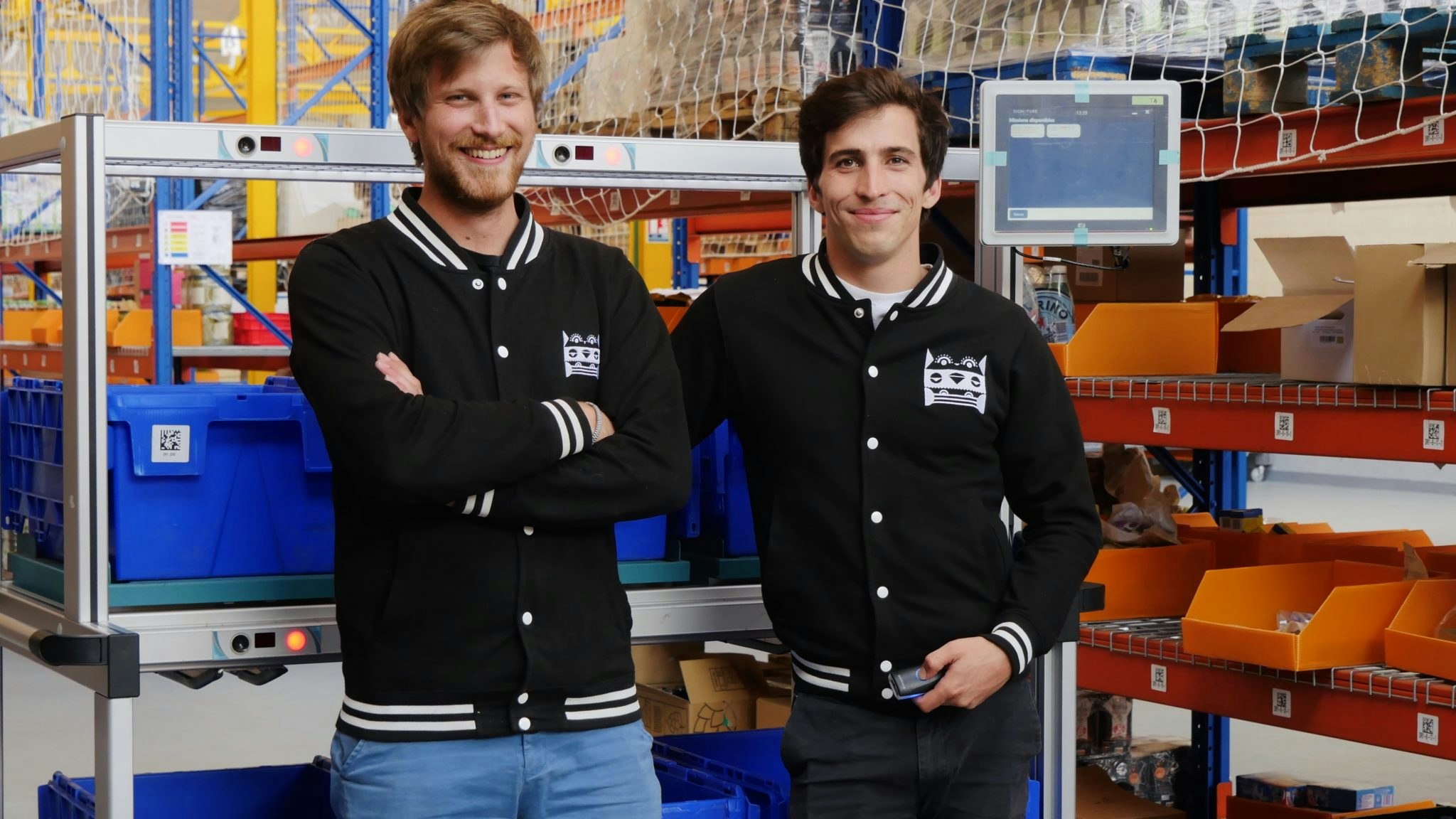 Free food on tap
Totem's 'stores' are currently installed in just over 100 workplaces in Paris. Some of those companies have just 10 employees; one has 1,200 employees. 
For 95% of those employees, all the delights on offer at Totem are free. Thirsty? Grab a smoothie from the fridge. Need to nibble on some nuts? Grab a cup-full from the dispenser. Desperate for a cookie? You know where to find one. 
Companies pay a monthly subscription fee, which covers the fixed costs of running a Totem store, and pay for the items themselves. It's a perk for their employees — and a relatively inexpensive one to offer, says De Lavergne. "The fixed cost is just one tenth of the cost of a traditional cafeteria and nearly one tenth of the cost of connected fridges," he says. A handful of companies charge their employees for the goods on offer. For that, Totem charges them a little bit more — but enables them to make offers and discounts via the app. 
The fixed cost is just one tenth of the cost of a traditional

cafeteria.
At the end of next month, Totem will also allow employees to start adding extra items to their workplace delivery, which they can order through the app, with no extra delivery fee. Most workplaces have 100-200 items available at Totem; on the app and in Totem's warehouse, there are over 1,000. 
Sifted Newsletters
Sifted Newsletter
3x a week
We tell you what's happening across startup Europe — and why it matters.
The goal is to eliminate the need for employees to nip out to the local convenience store, or pop to the supermarket on the way home from work, by delivering those items to their desk. 
No rent, no marketing, no delivery fee
Delivery giants like the UK's Deliveroo, Turkey's Getir and Spain's Glovo are also chasing after the 'micropurchases' market. Glovo is building 'dark stores' to supply its customers with alcohol, loo roll, crisps and other last-minute necessities in a 15-minute delivery window. Deliveroo, meanwhile, teamed up with several grocers in the UK in recent months, including Co-op, Aldi, Morrisons and M&S, to deliver essential goods to people stuck in their homes. 
This shift towards the golden goose of grocery was in the works before the pandemic — but has certainly been accelerated by it. Grocery orders on Glovo's platform shot up 300% in April, while Getir saw a 150% rise in demand for its speedily-delivered groceries when Covid cases peaked in Turkey.
But here, the 31-person team at Totem has an advantage over its far bigger competitors, think De Lavergne. 
"Two parts of the delivery business are expensive — delivery and marketing," he says. To cover the huge cost of running such a complex logistics business and to play the fierce marketing game required to win customers, all of the major food delivery startups have raised hundreds of millions of euros — and it's still to be seen whether their investors will get a good return on investment. 
Totem, on the flip side, has almost no marketing fees and minimal delivery costs. "Marketing is mostly done by the HR team in the company and by the physical space that we have. The delivery fee is close to nothing as well," says De Lavergne, as most workplaces receive just one delivery per day.
We want our products to be cheaper than the nearest

supermarket.
Unlike one of Totem's other big rivals — the local convenience store — it also doesn't have to pay rent. 
"At the moment, we're basically between 5% cheaper and 5% more expensive [than the local supermarket]; it depends on the product," says De Lavergne, who says his team is building tools to benchmark the price of Totem's products against those in the local area. 
Over time, with increased scale, he thinks Totem will be able to offer goods of all kinds (not just food) for less than others can supply them. "It's a volume game — but we want our products to be cheaper than the nearest supermarket."