There is more money in Europe for startup founders to tap into than ever before — but that doesn't mean it's all cash that they should take.
For early-stage founders in Europe (at seed and Series A) it's often hard to know where to turn and how to tell a good venture capital firm from a less good venture capital firm.
So here's our guide to the UK venture capital funds that we think you should get to know.
(P.S We love feedback and this list will be updated in a few weeks. Who've we missed? Who shouldn't be on there? Email us at amy@sifted.eu and kim@sifted.eu or comment below)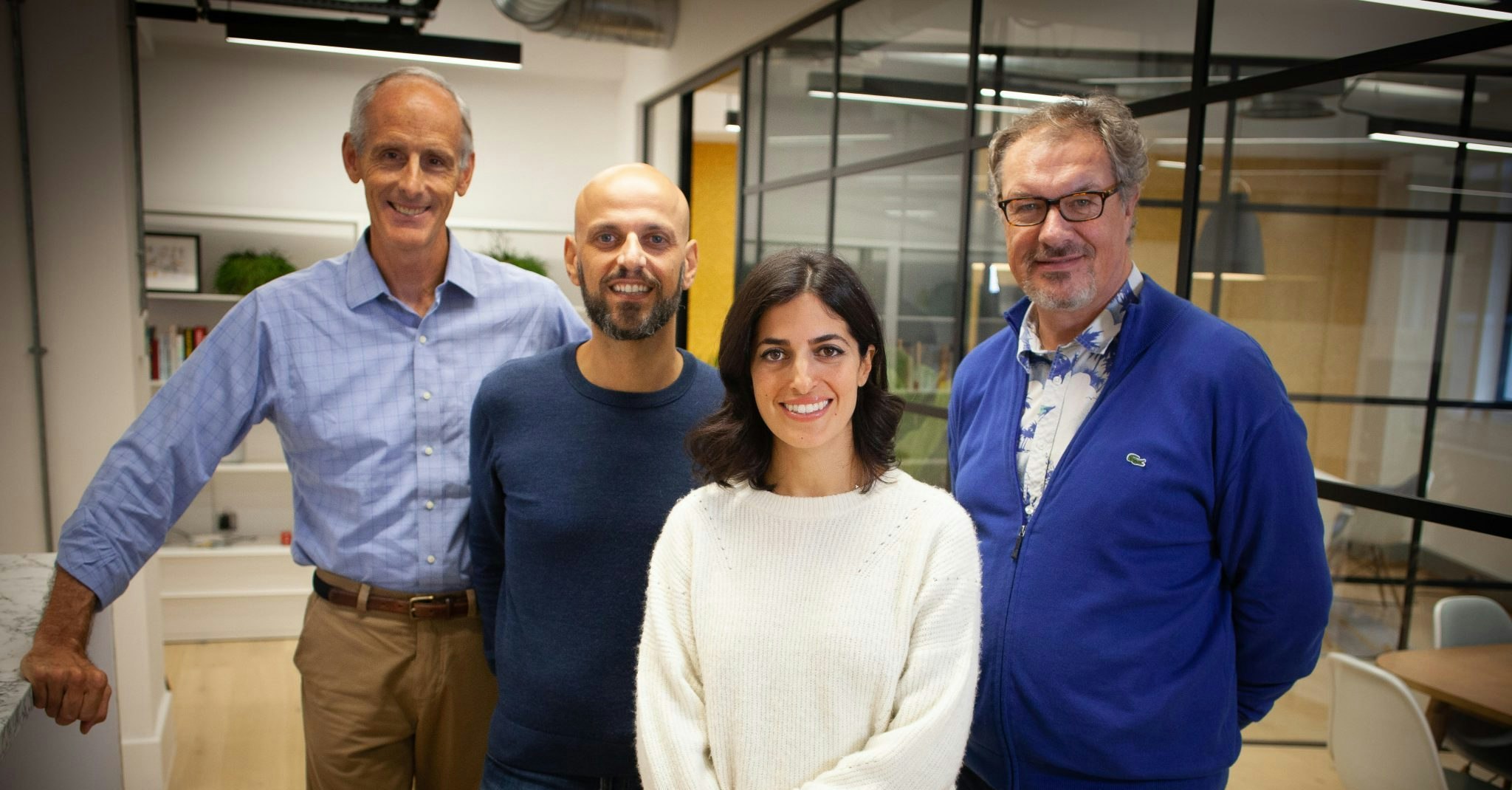 Founded in 2015, Kindred Capital is differentiating itself from the pack by pioneering "equitable investment" in Europe. Among other things, this means it gives carry in the fund to all the founders it invests in. The idea is that this incentivises portfolio companies to help one another out. 
The key person to look out for at Kindred is Russell Buckley, its founding partner. Buckley cofounded mobile ad company Admob in 2006, which later sold to Google for $750m, and is an angel investor when he's not running Kindred.
Latest fund size: £80m (February 2018)
Focus: Invests in startups from seed to Series A. Generalist.
Notable investments: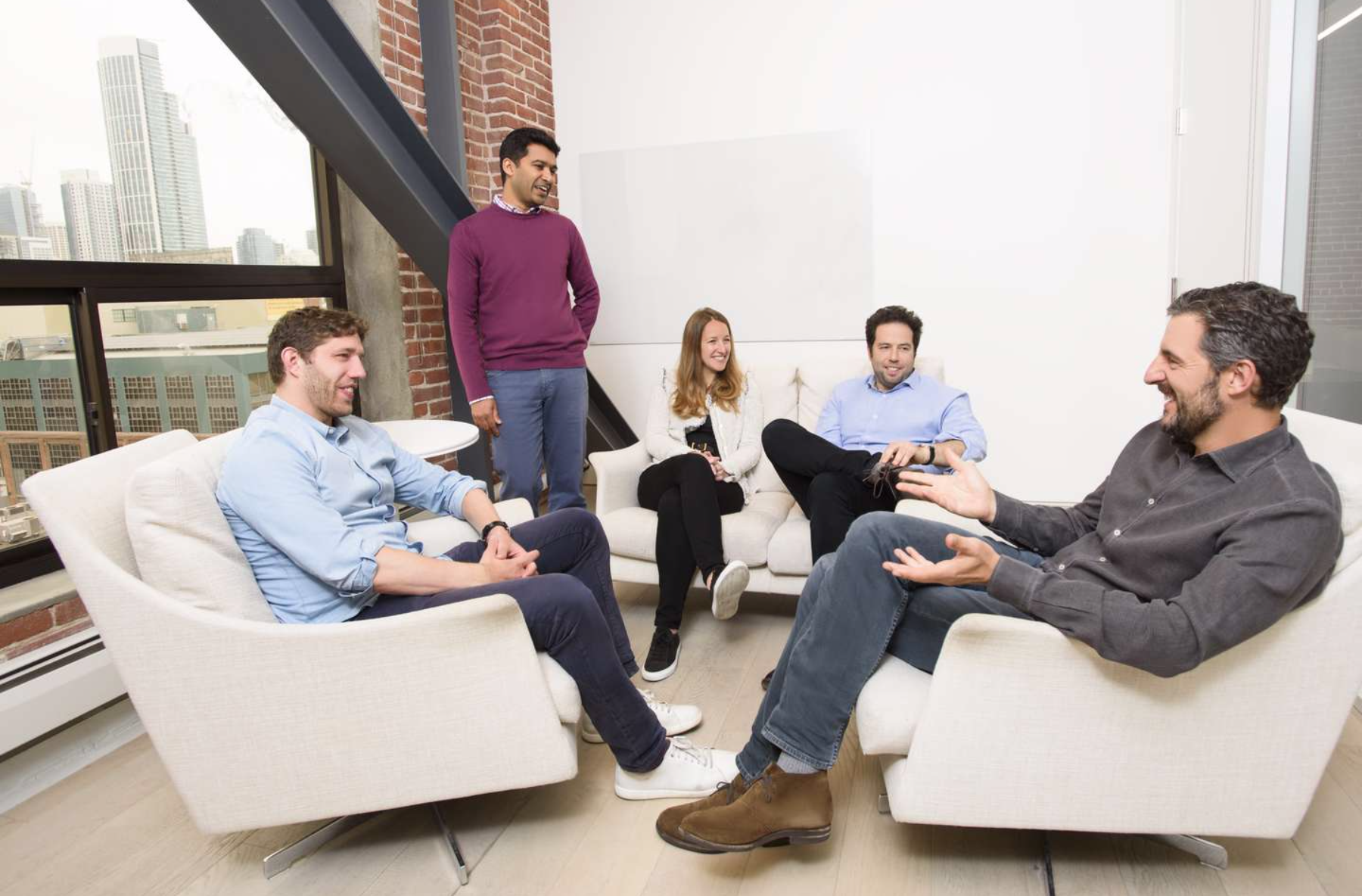 As one of the UK's oldest venture capital funds, Index Ventures has the rare benefit of over two decades experience. It was cofounded by Neil Rimer in Geneva in 1996, back when 'venture capital' was still a new term outside the US. Today it's global, based in London and San Francisco, and has raised a total of $7.25bn, while building a portfolio of 160 companies. It's invested in unicorns such as BlaBlaCar, TransferWise, Deliveroo and Revolut.
As one of the heavyweights of Europe's VC scene, Index gets involved in a lot of big, eye-catching deals, but it doesn't shy away from seed and Series A rounds. And by most accounts, it is one of the best. This year Index invested seed rounds in Beautystack, a network for beauty professionals, as well as Daye, which makes pain-relieving CBD-infused tampons.
They have a few big names on their team, such as Martin Mignot, Jan Hammer and Danny Rimer, but it's a top-quality team all round. Their website details who is who and what each investor specialises in.
Latest fund size: $1bn (July 2018)
Focus: Invests across the US and Europe in startups from seed to venture to growth. Focuses on tech sectors including financial services, software, mobility, retail and enterprise.
Notable investments: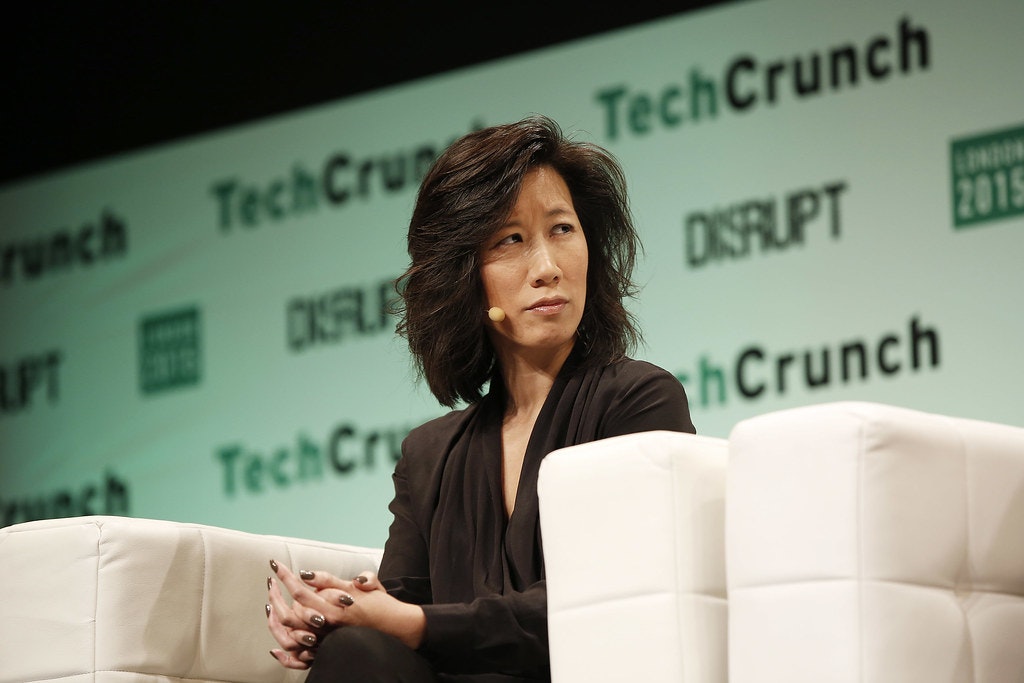 Passion Capital has funded 70 early-stage tech startups, backing over 100 founders who have grown their teams to include over 1,000 team members.
It has made a virtue of openness, pushing initiatives like a 'Plain English Term Sheet' and making its investment terms public. Notably, it was an early investor in Monzo, the darling of the UK's fintech scene, and has been identified by Dealroom as one of the venture capital funds with top-quartile conversion rates between seed and Series A.
Latest fund size: £45m (2015)
Focus: Early-stage tech.
Notable investments: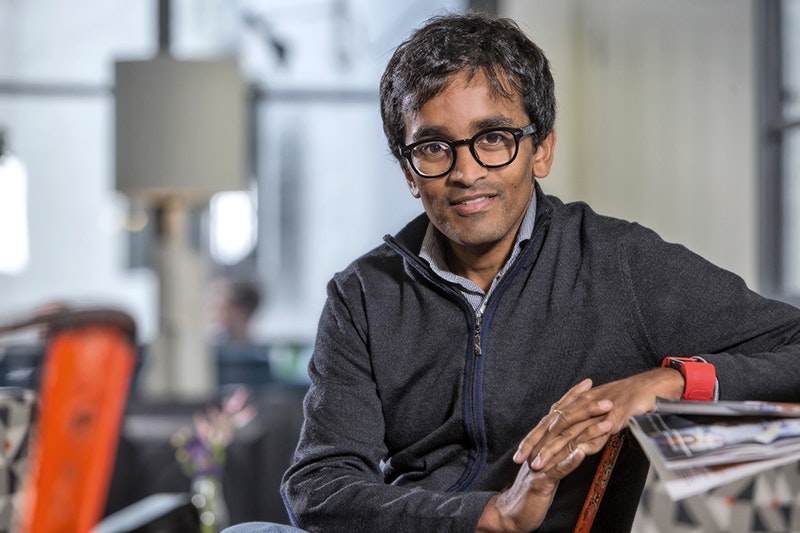 Balderton may be one of the biggest names in European venture capital — but it has Californian roots. It was founded in 2000 by Benchmark, one of Silicon Valley's top VC, under the name Benchmark Capital Europe, before launching as Balderton Capital in 2007. 
Balderton is now active across Europe, and its team has apparently met with 7,500 European founders over the past two years. It also has a massive presence in the UK. By certain measures, it is the most active fund of the lot. It recently came first place in Dealroom's ranking of the most active UK-based venture capital funds at Series A, having led 17 rounds between 2014 and 2018. 
Balderton is now led by Bernard Liautaud, who joined in 2008 just after the fund became fully independent from Benchmark. Liautaud previously cofounded the business intelligence software company Business Objects, which was subsequently acquired by SAP for $6.8bn in 2007. Another key name to know is Suranga Chandratillake, who has been a general partner since 2014. Before Balderton he was chief executive at search engine Blinkx, which was taken public in 2007, and which he founded and led for eight years.
Latest fund size: $400m (November 2019)
Focus: Invests in startups at Series A. Generalist.
Notable investments:
Read more: European VC firm Balderton's heavy hitters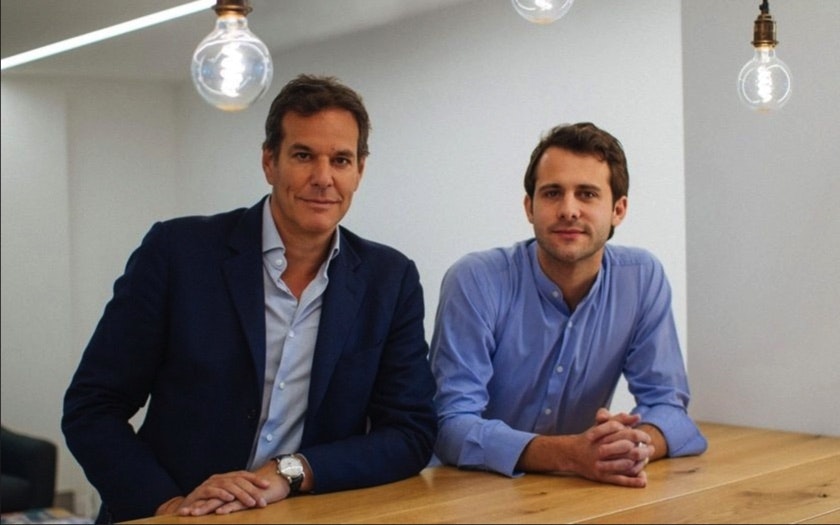 First Minute Capital is one of the many startup-related ventures dreamt up by Brent Hoberman, one of the best-known figures in the world of UK startups. He first became known for cofounding lastminute.com, an online travel site that became a unicorn in the early noughties, back when unicorns were actually rare. He has since cofounded Founders Factory, the corporate-backed accelerator and Founders Forum, an invite-only global community of tech and startup insiders.
In 2017 Hoberman teamed up with Spencer Crawley, an early employee at DMC Partners, to launch First Minute Capital. After two years in operation, the fund has completed almost 50 angel deals and has accumulated a varied portfolio of flashy startups. 
Unsurprisingly given its team, the fund has attracted high-profile backers including Tencent, Henkel and Atomico, alongside a number of strategic chief executives.
Latest fund size: $100m (June 2018)
Focus: Invests in founders across Europe, the United States and Israel. Sector agnostic.
Notable investments: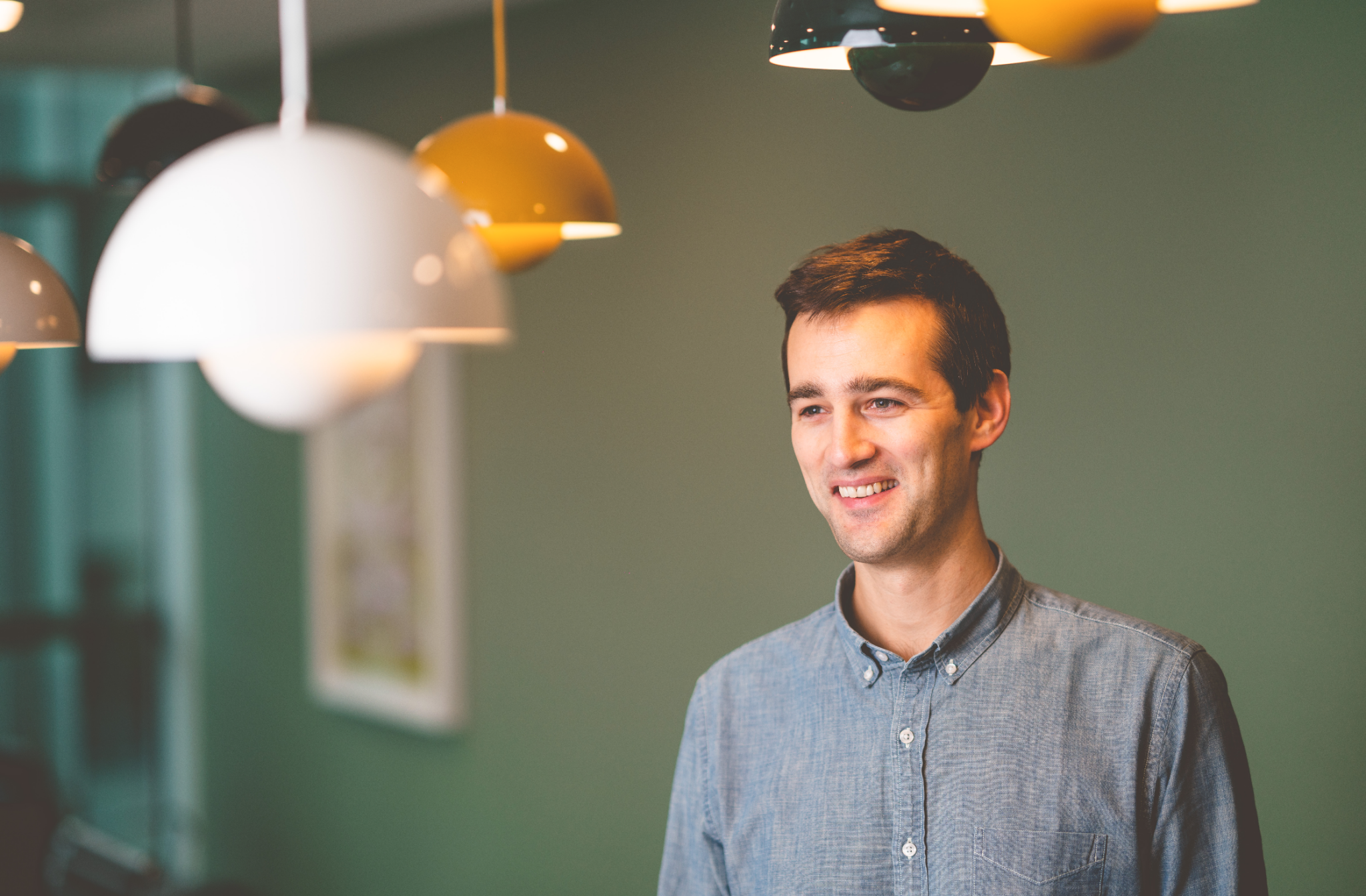 Octopus Group was founded in 2000 as a fund management company, before later spawning a VC division — Octopus Ventures. The fund has since become one of the biggest and most active in Europe, with £1.2bn in assets and nearly 100 companies under its belt. It is headquartered in London and New York, with venture partners in San Francisco, Singapore and China.
The wider group's self-declared raison d'être is to take on the world's unrelenting problem of terrible customer service. In doing so, it focuses specifically on sectors where it thinks it can help achieve this.
The fund recently came second place in Dealroom's ranking of the top most active UK-based VCs at Series A, after leading 11 rounds from 2014 to 2018.
Latest fund size: £230m for its 'Titan' fund (April 2018).
Focus: Three key areas: fintech, healthtech and industry 4.0. The team invests in startups at any stage of growth, typically investing upwards of £1m for seed, around £5m for Series A and following on with tickets of up to £25m.
Notable investments: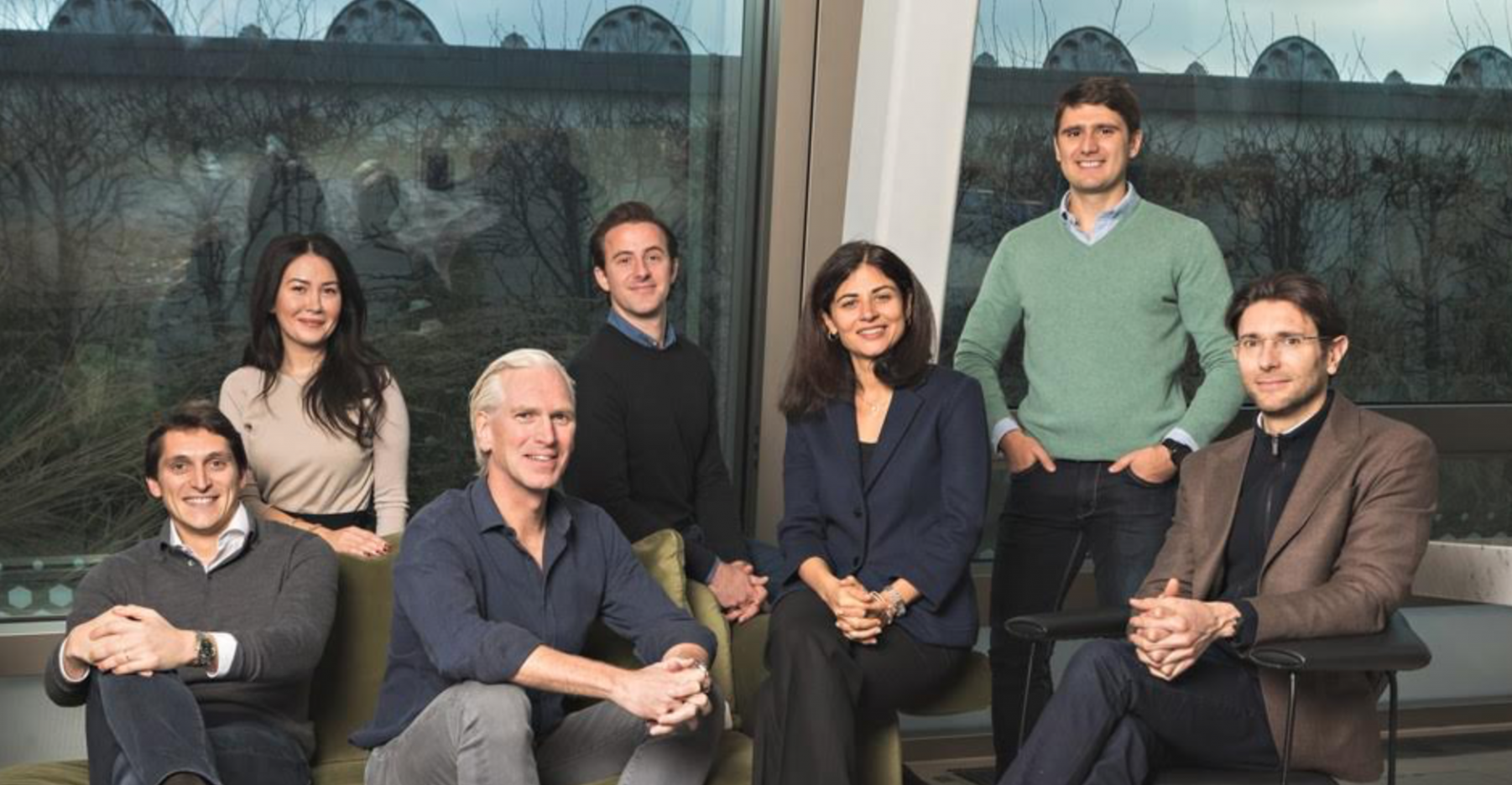 Accel is a huge name in venture capital. It's based in the US, but has a global presence and runs its European operations from London. Its total funds under management in Europe now stand at $3bn.
The fund's US history goes way back to 1983, when it was founded by Arthur Patterson and Jim Swartz, but it launched in Europe for the first time in 2000.
While some venture capital funds like Forward Partners and Daphni try to stand out from the pack by offering their companies access to various kinds of business consultants, Accel puts more emphasis on the value of its networks. Accel partner Philippe Botteri says this results in practical benefits when it comes to key moments like hiring senior leaders and expanding to new markets.
"Our perspective is more network-oriented; typically the partner on [a company's] board acts as the door to the Accel network," said Botteri. "If a founder says, 'I want to optimise sales', I put them in touch with the company in the portfolio that does that best," he once told Sifted.
Latest fund size: $575m (May 2019) — Accel's sixth fund for early-stage European companies.
Focus: Early-stage companies (typically at the Series A round). Seeks out founders in Europe and Israel who are building "market-defining" business in both the consumer and enterprise sectors.
Notable investments: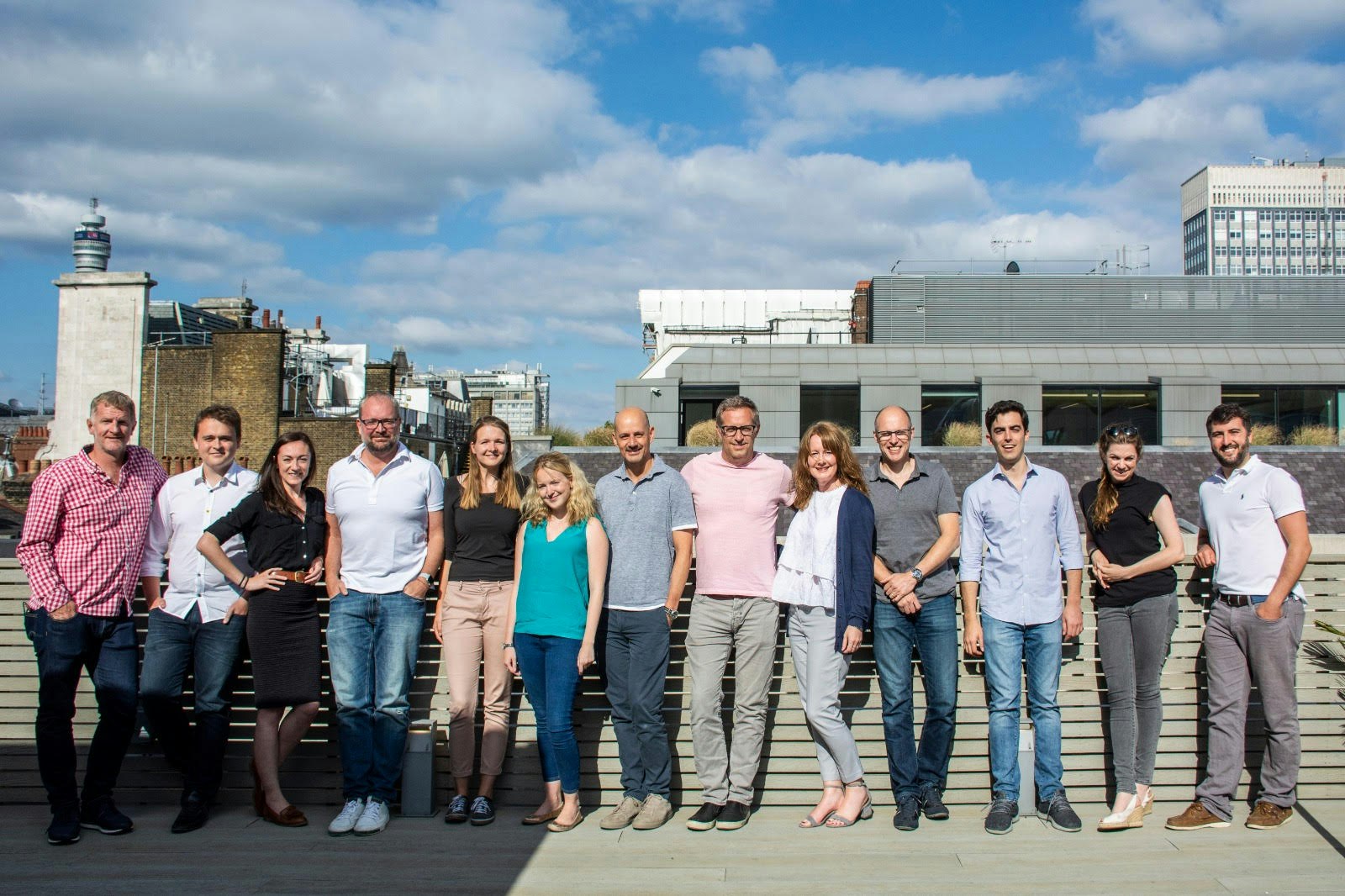 Founded in 2009, Notion Capital says its guiding principle from day one has been to "have fun and make money". During these past 10 years it has invested in and worked with over sixty software-as-a-service (SaaS) companies.
Managing partner Steven Chandler says a key benefit of Notion is an operator advantage: "Notion is the only post-seed VC in Europe started by B2B [business-to-business] founders. That means a culture of entrepreneurial empathy and investigating the whys and hows, instead of just cold KPIs [key performance indicators]."
Companies in its portfolio get access to the Notion Platform, which is a gateway to a number of resources including the team's network, best-practice intelligence and hiring support.
Latest fund size: $150m (October 2019) — its fourth fund.
Focus: European Series A software-as-a-service and enterprise tech. With focus on fintech, machine-learning, marketplaces, cybersecurity, automation and supply chain.
Notable investments: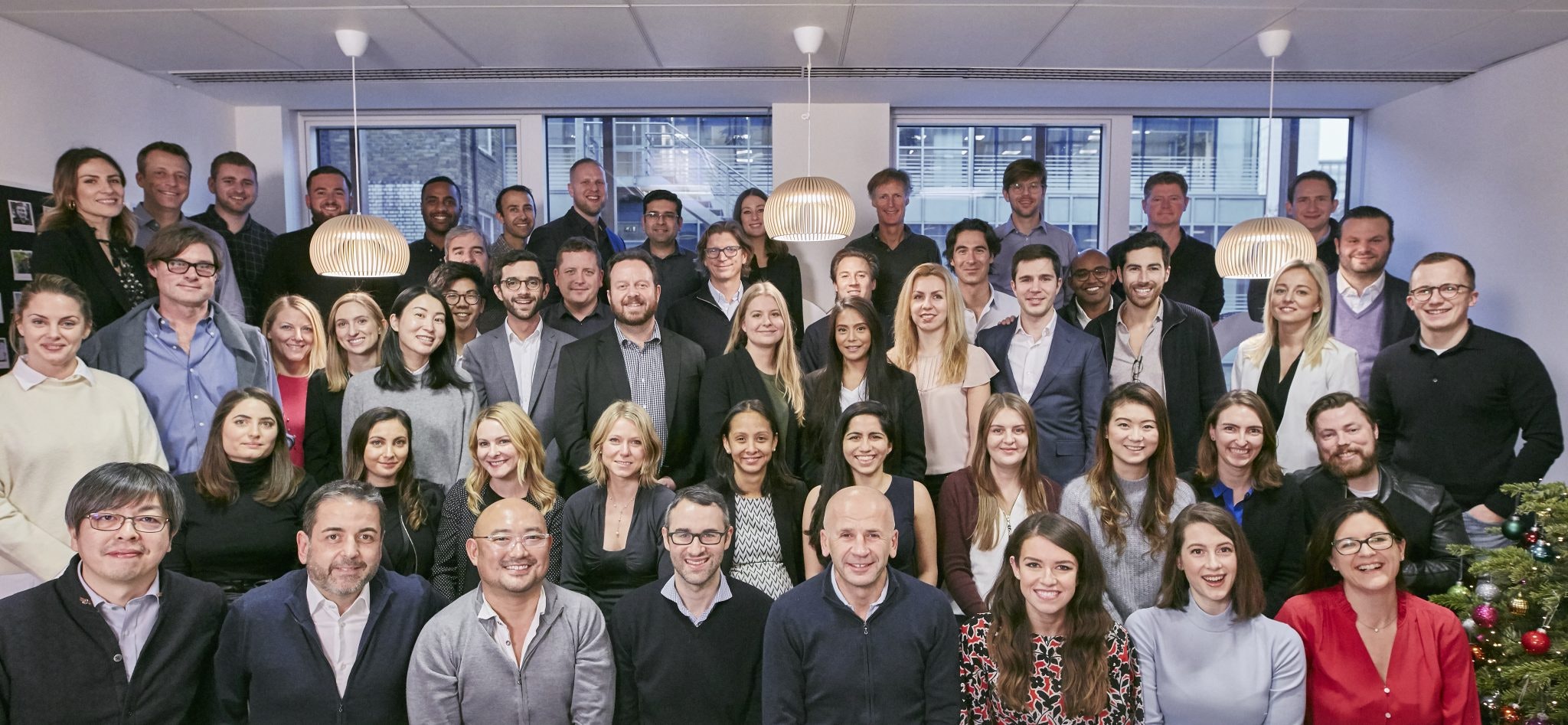 Atomico is European, but has a global presence — with people based in Europe, China, Japan, South America and the US. It is a big name in London, known as one of the "big four" early-stage VCs, alongside Balderton, Accel and Index Ventures — despite being a comparatively new kid on the block. 
Founded in 2006 by Mattias Ljungman and Skype founder Niklas Zennström, Atomico has made a name for itself through an impressive marketing strategy, publishing its landmark State of European Tech report annually, and has become known for being fairly innovative for a big fund. It has just launched the second version of its angel programme, run by partner and prominent angel investor Sophia Bendz (formerly of Spotify), which aims to improve the diversity of Atomico's dealflow.
Aside from the fact it's run by Zennström, who is as close as you can get to a tech celebrity, Atomico is known for its growth team, which is packed with heavy-hitters from companies including Facebook, Skype, Uber, Supercell, Spotify, Virgin and Google.
Latest fund size: $765m (2017) — its fourth fund.
Focus: European tech companies at Series A and beyond. Sector agnostic.
Notable investments: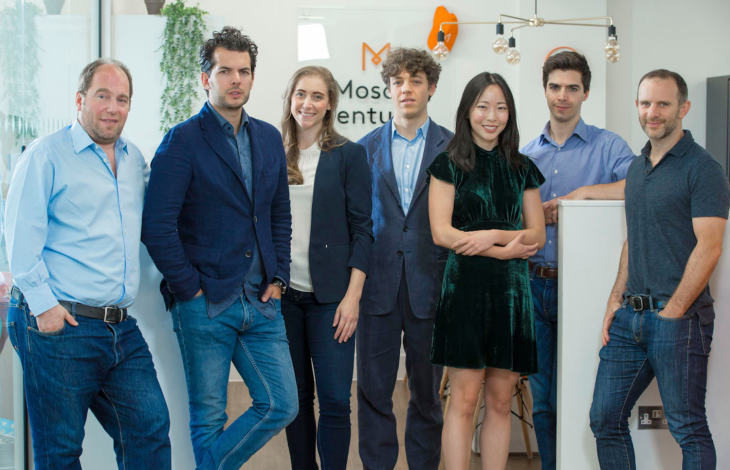 Mosaic Ventures is run by founding partners Simon Levene and Toby Coppel, who met at university in the US before pursuing careers in Silicon Valley at the dawn of the internet in the '90s. They subsequently both held positions at Yahoo. 
They are now looking to bring the Silicon Valley mentality back to the UK, running Mosaic out of Soho-based offices from which they support portfolio companies with a distinctly "valley" approach.
Founded in 2014, Mosaic's latest $150m fund is its second to date.
Latest fund size: $150m (2018)
Focus: European software companies at Series A across Europe. Within software, Mosaic targets five core themes: machine intelligence, consumer finance, new mobility, personalised medicine and crypto.
Notable investments:
Hoxton Ventures takes pride in the fact that it does little-to-no PR, hasn't announced its latest fund (raised a year ago) or its four most recent investments, and rarely attends conferences or demo days. Its pitch deck for limited partners (LPs) includes the fact that the team passed on investing in Monzo and UiPath. 
It's run by Hussein Kanji and Rob Kniaz, who rely on founders and executives for deal flow.
Kanji is unimpressed with many other venture capital funds in Europe, preferring to work with US funds, and is known for his prolific tweeting.
Latest fund size: There will be a formal announcement on this soon.
Focus: Seed and Series A stage European companies, but "anything we think can become a $100bn+ outcome". Its focus is generalist across tech including consumer, business-to-business, health and deep tech, including biology. Some of Hoxton's key people have Californian backgrounds, and it's worth noting that they put a particular emphasis on US market entry, with most of their companies entering the US quite early on.
Notable investments: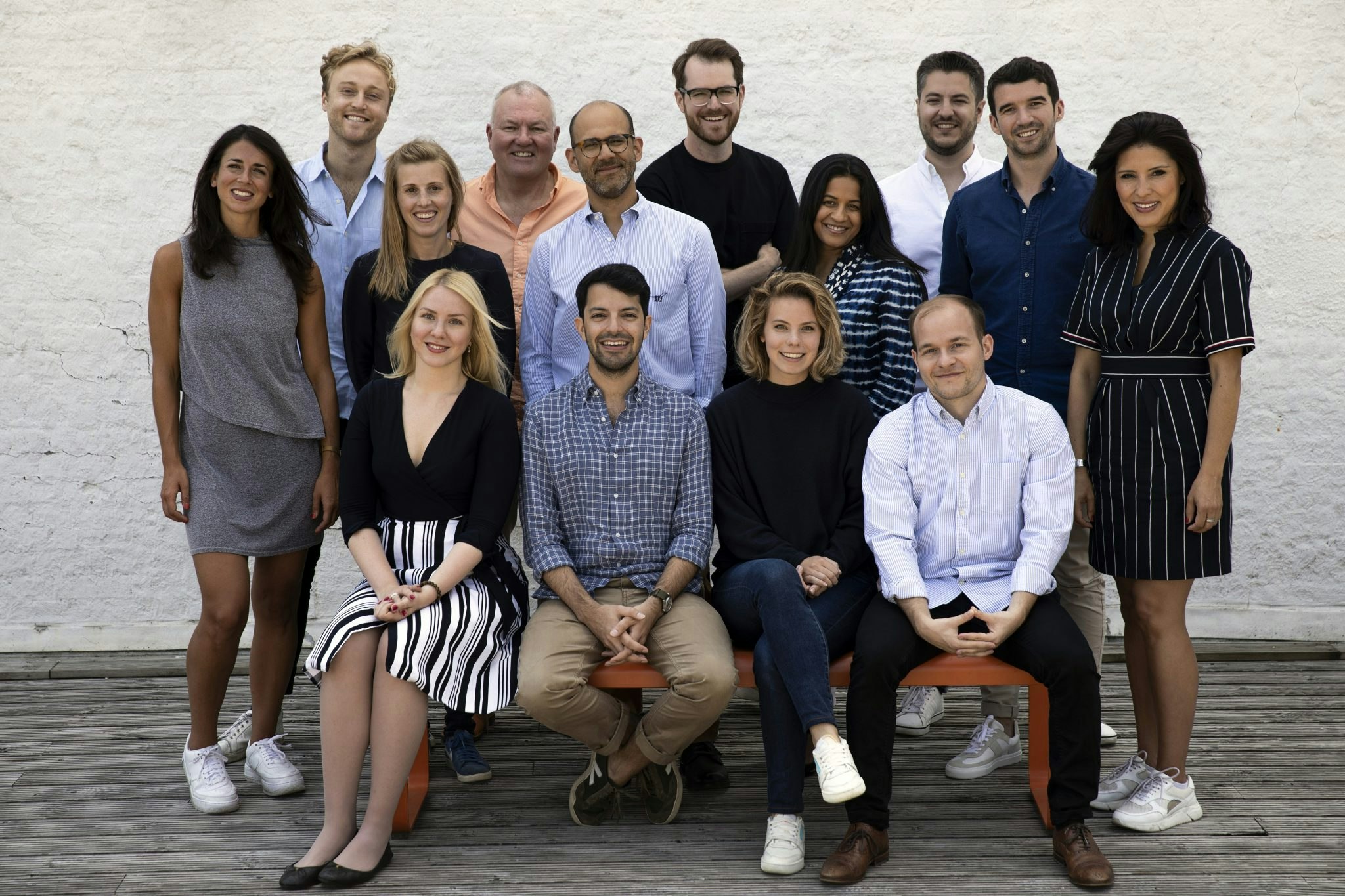 London-based Seedcamp has been through a few iterations — it started life as an accelerator — and now invests at pre-seed and seed. It has some of Europe's shiniest startups in its portfolio (TransferWise, UiPath, Revolut, Pleo, WeFox) and has backed 300+ companies to date.
Seedcamp is led by Reshma Sohoni and Carlos Espinal. It runs regular events and summits for its portfolio companies to share best practice and learn from its network of mentors, advisors and in-house "platform" team. 
Seedcamp's limited partners include many other investors on this list — Draper Esprit, LocalGlobe, Notion, Index and Atomico, to name a few — along with angel investors such as Taavet Hinrikus and Azeem Azhar, and corporates such as Unilever Ventures and Wilson Sonsini Goodrich & Rosati. 
It was identified by Dealroom as one of the VCs with top-quartile conversion rates between seed and Series A.
Latest Fund size: £60m (May 2018) — its fourth fund.
Focus: Sector agnostic, pan-European pre-seed and seed-stage investors.
Notable investments: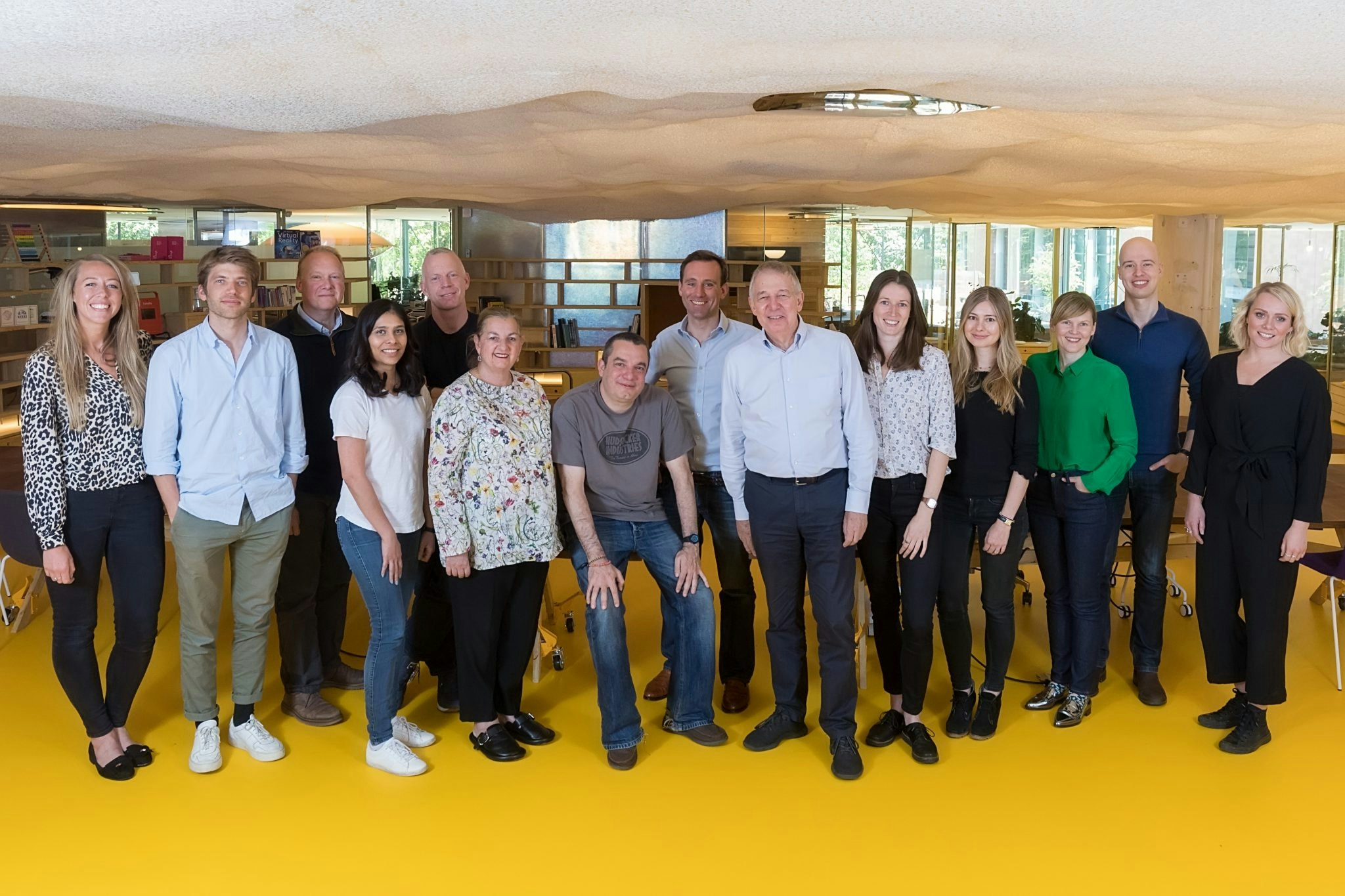 In its current incarnation, LocalGlobe is a relatively new kid on the block. Founding partners (and father and son duo) Robin and Saul Klein institutionalised the fund in 2015, but it has swiftly become one of the early-stage investors founders want to impress.
Much of the fund's reputation stems from the two founders' entrepreneurial and investing track records; Saul Klein was a cofounder of LoveFilm, cofounder of Seedcamp and former partner at Index Ventures, and both have been involved with some of Europe's hottest startups (Farfetch, Onefinestay, TransferWise, Moo, Mind Candy, Skype). 
But LocalGlobe is also becoming known for doing things a little differently. At its brightly-coloured HQ in London's King's Cross, it frequently holds community-focused events and invites a true spectrum of startup influencers and participants: from local, city and national government representatives to experienced entrepreneurs, fellow investors, policymakers, academics and scientists. It's also designing a new course, known as the Newton Programme, to train up wannabe VCs and tech transfer officers.
In 2019, it launched a new $115m seed fund and a $180m 'Series B and beyond' fund (for backing "winners" in its portfolio — and winners in the portfolios of other VCs). Known as the 'Latitude' fund, its investments so far include Tessian, Citymapper, TravelPerk, Raisin and Monzo. 
Latest fund size: $115m (2019) 
Focus: Early stage and seed. Sector agnostic.
Notable investments: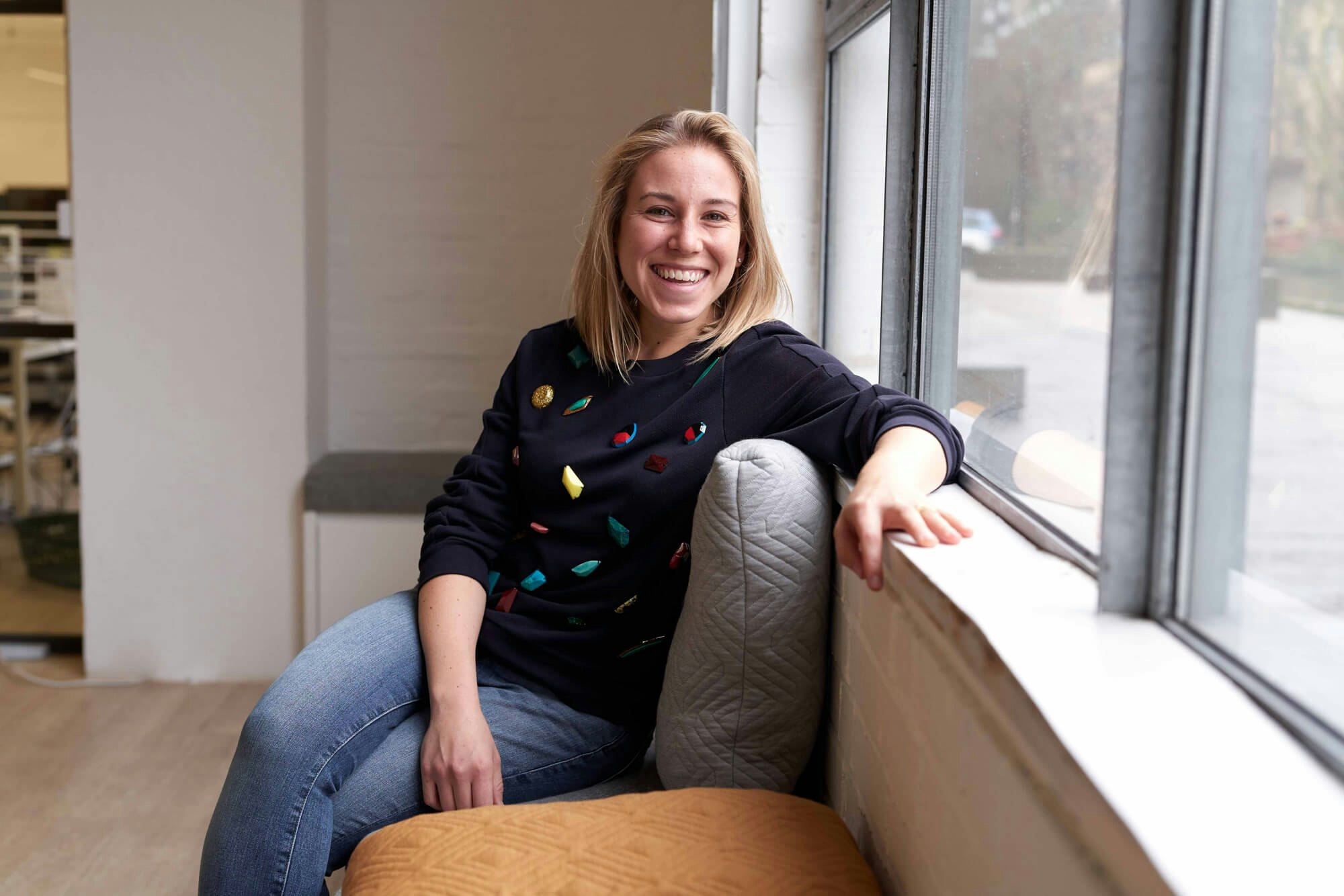 Launching Blossom in 2017 was a bold move for still-young investor Ophelia Brown. But she had the pedigree — she previously worked at Index and LocalGlobe — and the ambition. 
The partners at Blossom (alongside Brown, there's Imran Gohry, Louise Samet and Mike Hudack) work somewhat differently from partners at other funds on this list. All four partners work with every one of its small portfolio of companies, covering data, sales, people and product expertise. According to some of the founders they work with, they're speedy at replying to requests on WhatsApp. "We really do roll up our sleeves," Brown told Sifted. 
Blossom likes to be the first institutional investor in a company, but doesn't bother taking board seats. Instead, it builds dashboards with portfolio startups to track key metrics, week-on-week. 
It's also one of several European VCs that claims to be data-driven, using a combination of positive signals to scout out under-the-radar companies. It also boasts of its strong relationship with US VCs (several of which are investors in Blossom) which are key for growth-stage funding.
Latest fund size: $85m (2019) — with another soon to be announced
Focus: Series A across Europe. Sector agnostic, but especially interested in travel, fintech, security, developer tools and workflow automation. 
Notable investments: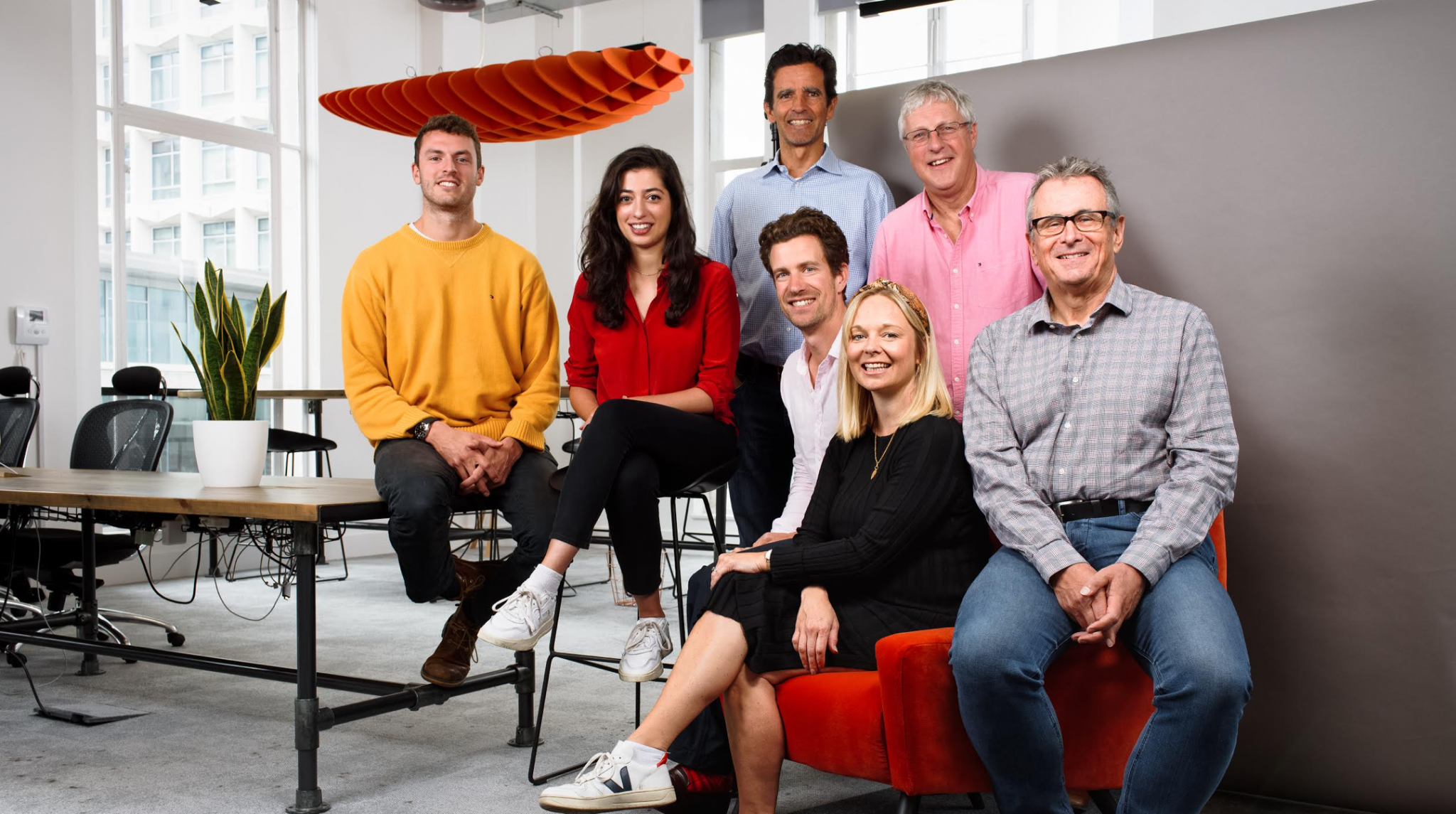 Led by two serial entrepreneurs Simon Murdoch and Paul McNabb, Episode1 takes a hands-on approach to supporting businesses after it invests, and even shares an office with some of its portfolio companies.
Founded in 2013, it is backed partially by private backers and partially by government money via the British Business Bank's Enterprise Capital Funds (ECFs) programme, which provides extra cash to venture capital funds investing in fast-growing businesses. Among its private investors is Zoopla founder Alex Chesterman. It writes cheques ranging from £500,000 to £2m.
Latest Fund size: £60m (December 2017)
Focus: UK-based seed stage startups. Software, in particular deep tech and marketplaces.
Notable investments: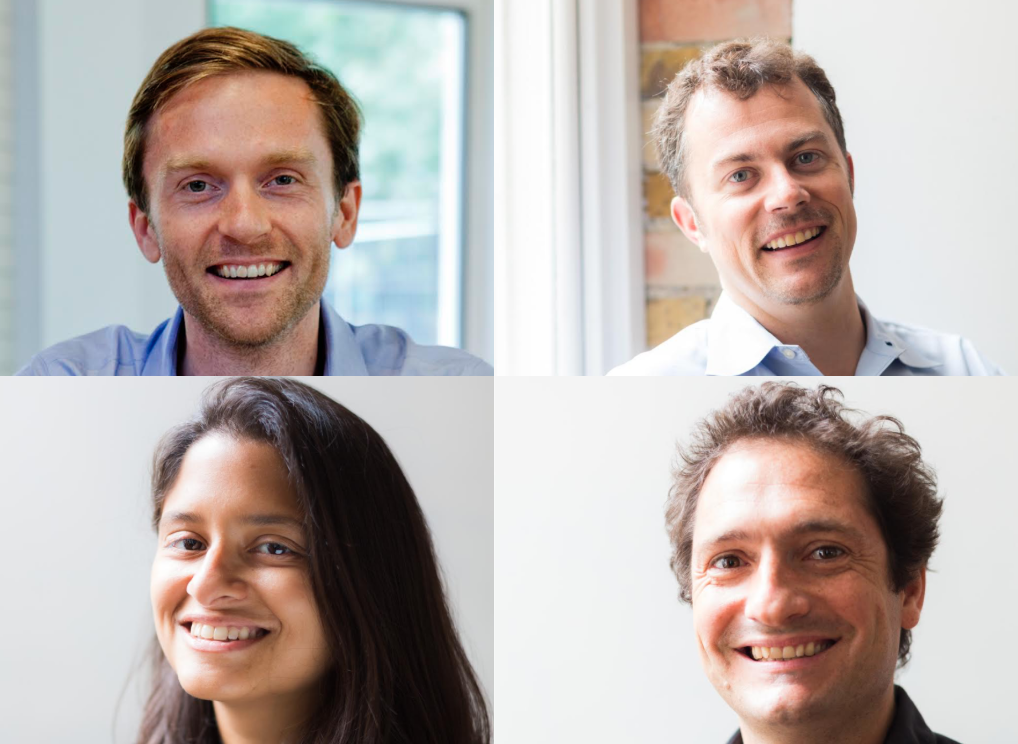 Connect Ventures is a seed-stage fund led by the straight-talking Sitar Teli and Pietro Bezzi. It's one of several UK-based platform VCs, offering portfolio companies support managing finances, hiring, operations, growing communities and networks. It also organises an annual retreat for founders, (dis)connect.
Last year, Connect hired a new partner, Rory Stirling (previously at BGF Ventures) who'll be focusing on fintech. 
Its portfolio is interesting and varied, counting Citymapper, fitness app Fiit, Typeform, Soldo, Boiler Room, Charlie HR and Kheiron Medical. 
Latest fund size: £50m (March 2016)
Focus: Invests in European companies at seed stage. It is sector agnostic but the partners focus on health, finance, software-as-a-service and deep tech.
Notable investments: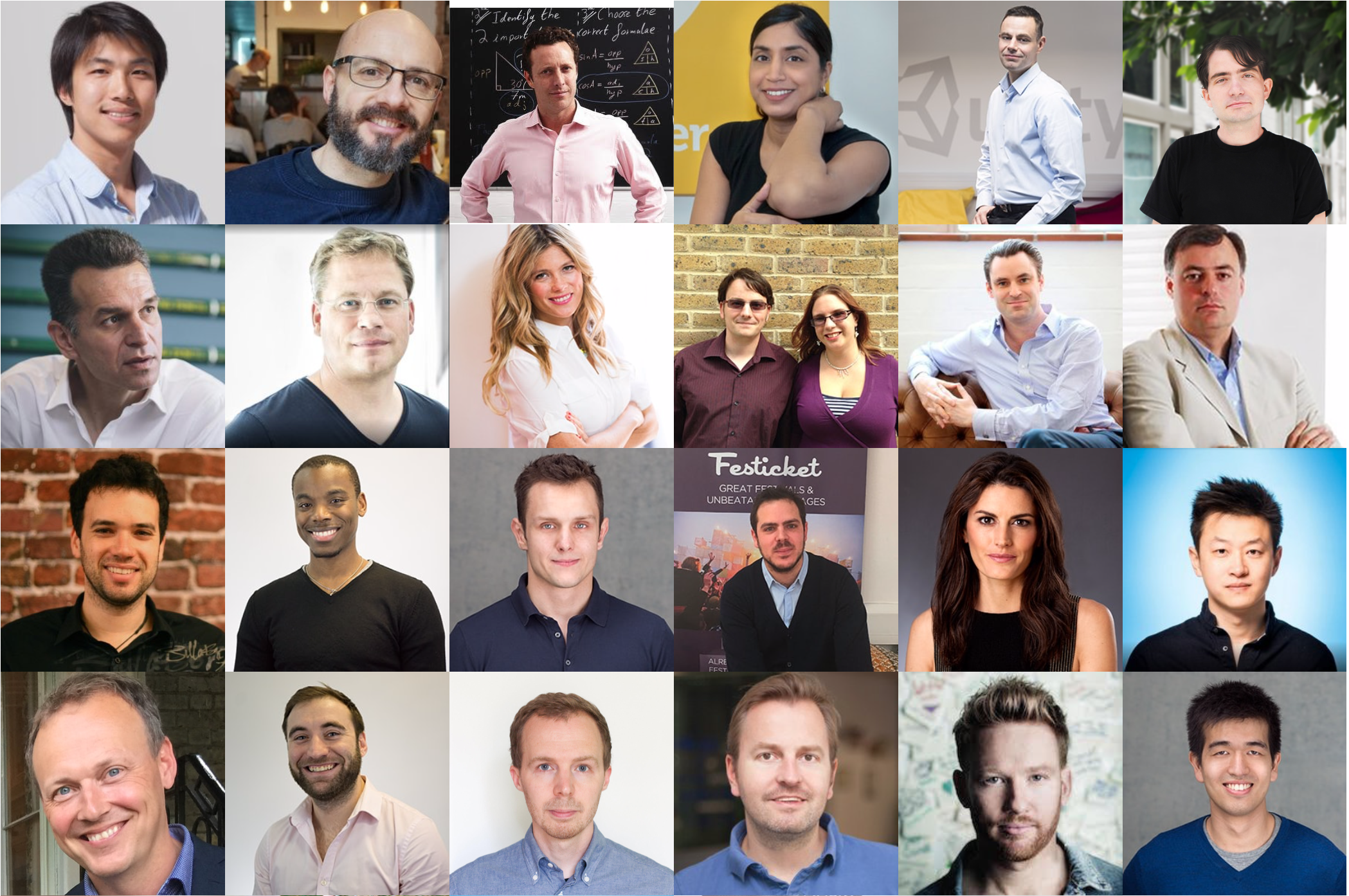 ProFounders was founded in 2009 by a series of entrepreneurs including Michael Birch, Peter Dubens, Jonnie Goodwin, Rogan Angelini-Hurll, Sean Seton-Rogers and Brent Hoberman.
The initial team has now somewhat scattered, with Hoberman moving on in 2015 to focus on other things, including his new early-stage venture capital fund, First Minute Capital.
Based in Chelsea, ProFounders prides itself on providing proactive advice to its portfolio companies.
Latest fund size: $50.5m (July 2016)
Focus: Invests in early-stage companies, raising between £1m to £3m. Primarily focuses on those located in Europe (or "all Eurovision song contest countries"). Seeks out companies with disruptive models that leverage technology to transform and improve customer experiences.
Notable investments: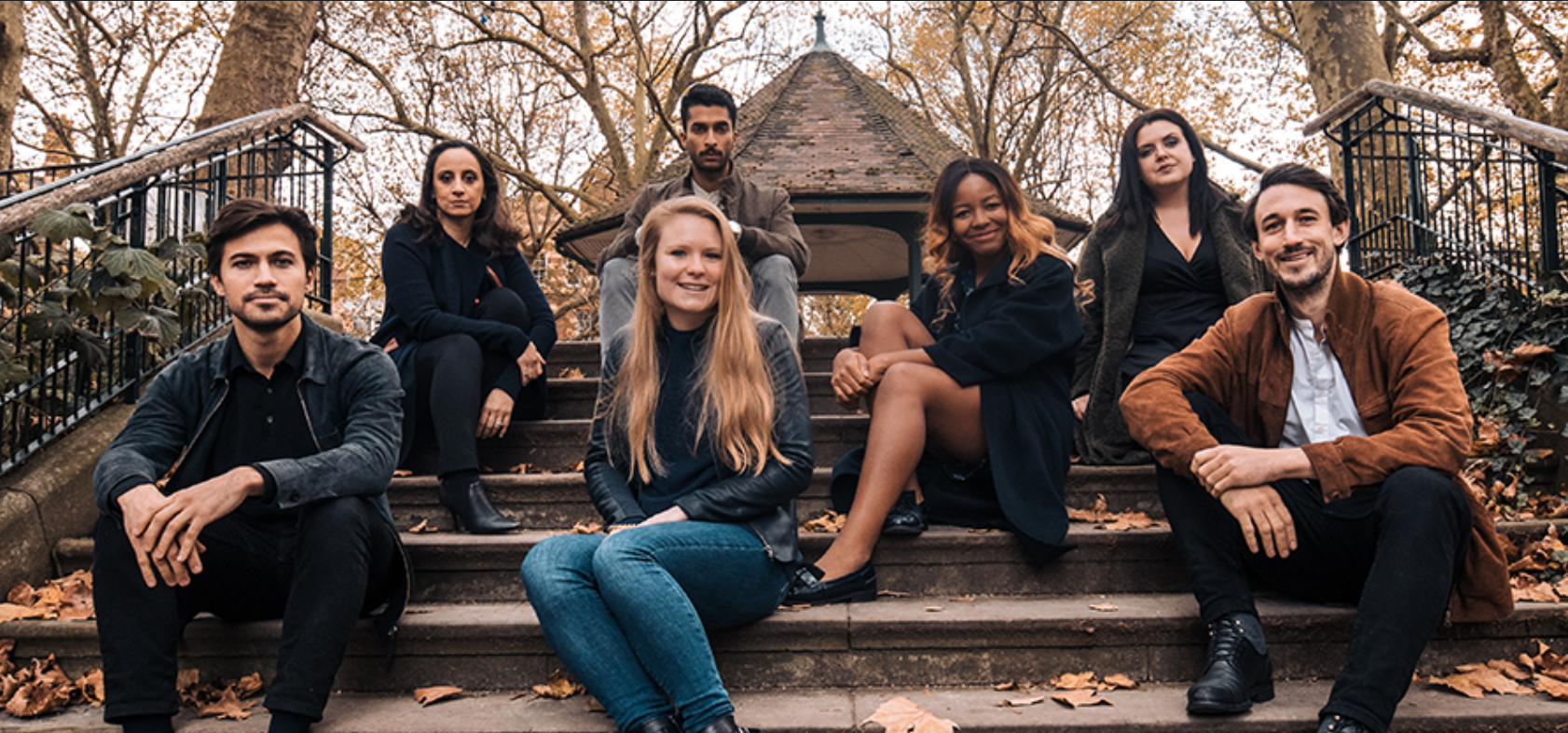 Newbie Backed VC launched its first fund in 2016 and has made a name for itself through its extensive scouting programme. 
The scout programme, which began as something of an experiment, is rapidly expanding and has become a big source of deal flow for the fund. Its scouts are a varied bunch — journalists, operators, lawyers, designers — who in the course of their day jobs meet early-stage founders and refer them on to Backed. In return, they learn about the inner workings of venture capital and get free trips to conferences around Europe.
Backed is also heavily focused on brand, moving into a new office last year and hosting parties at both Slush and WebSummit.
Latest fund size: €50m (April 2016)
Focus: Invests primarily in seed-stage companies in Europe, usually with €500k to €2m cheques. Its approach is founder-focused and sector agnostic.
Notable investments: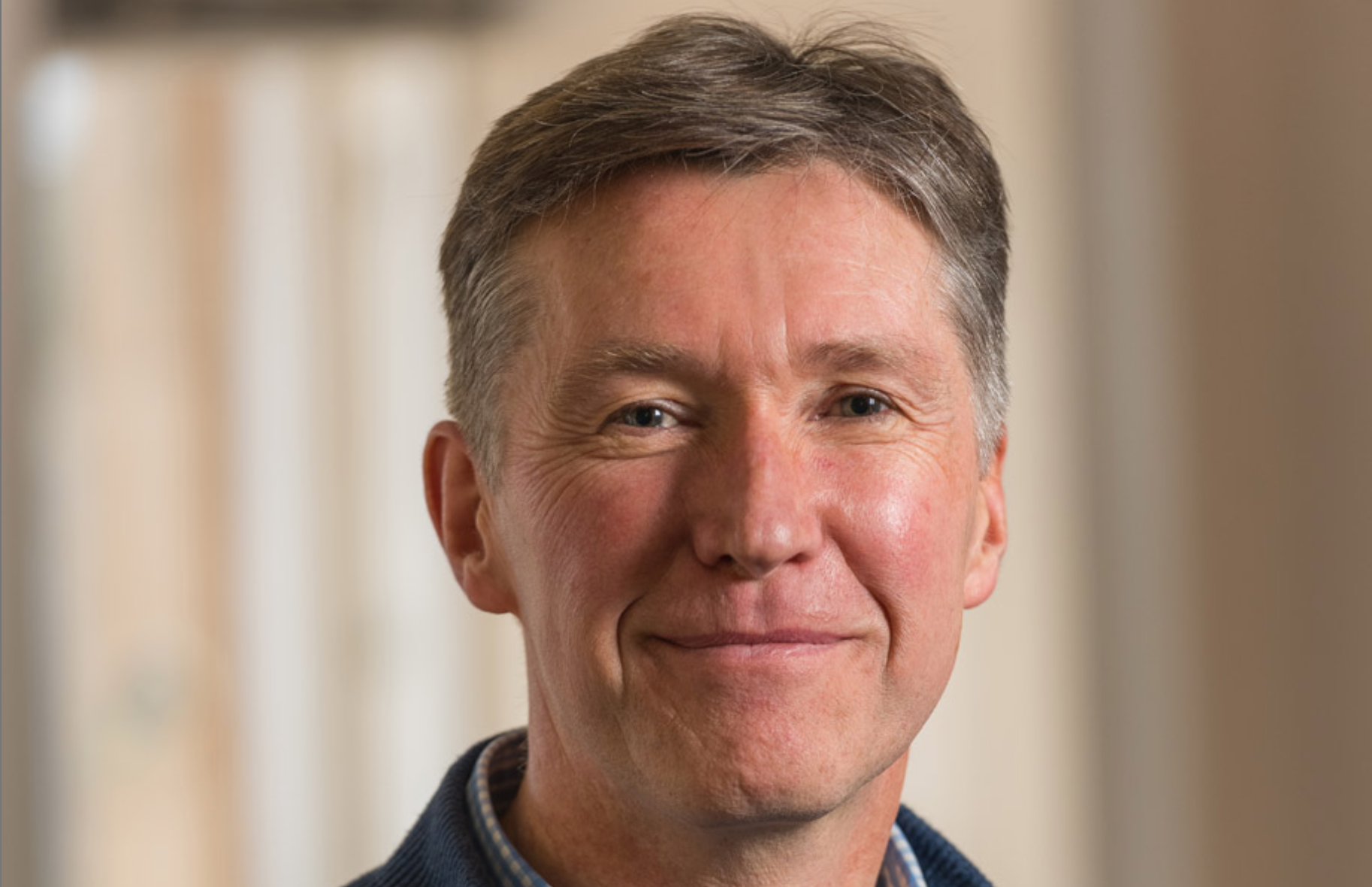 Since its inception, Pentech has made a total of 31 investments and has raised $715m. The fund likes to invest early on in a startup's journey, saying it is "most comfortable" being the first venture investor.
The fund was founded in 2001 — right around the time of the burst of the dot-com bubble — by Eddie Anderson, who says he felt there was a lack of venture capital funds with company building experience at the time. He remains a founding partner, concentrating on the application of machine learning, enterprise infrastructure and transformation, application of the blockchain and SaaS-based business models.
Latest fund size: £88m (May 2017)
Focus: UK only, pre-seed-series A (any round below £5m). Sector agnostic but with a software focus.
Notable investments: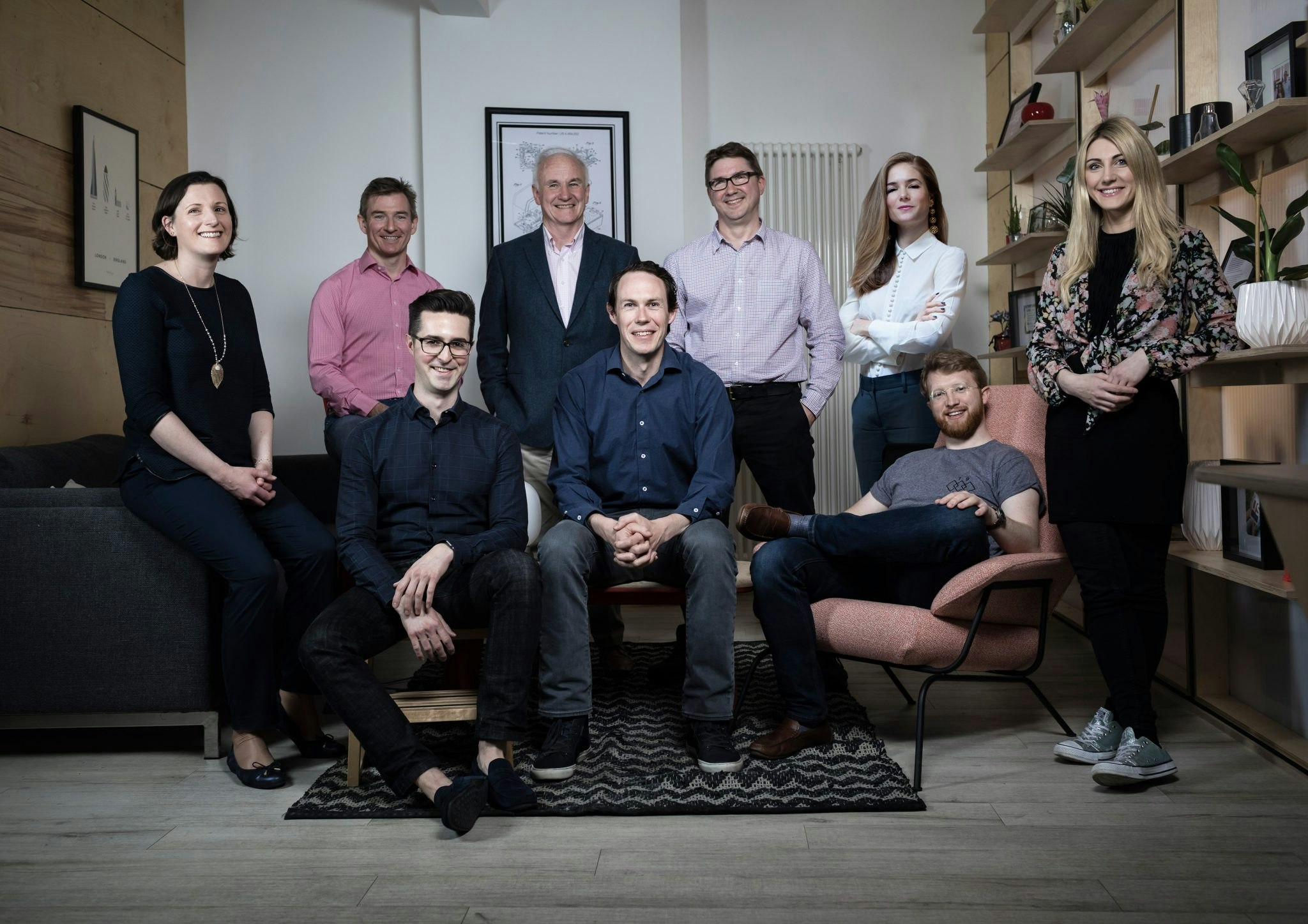 Frontline Ventures is based between Dublin and London. Key people to know about are founding partners Shay Garvey and Will Prendergast, who together have a deep wealth of experience in tech and VC.
But be warned — like many VC funds —"warm, qualified" introductions are preferred if you want to make yourself known to the team. Luckily, that shouldn't be too tricky if you're an Irish founder; almost everyone in the ecosystem seems just a connection or two away from the well-known fund.
Latest fund size: €60m (2017)
Focus: Invests in companies across Europe with the aim of helping them expand to the US. Concentrates on early-stage companies in the business-to-business, software-as-a-service field.
Notable investments: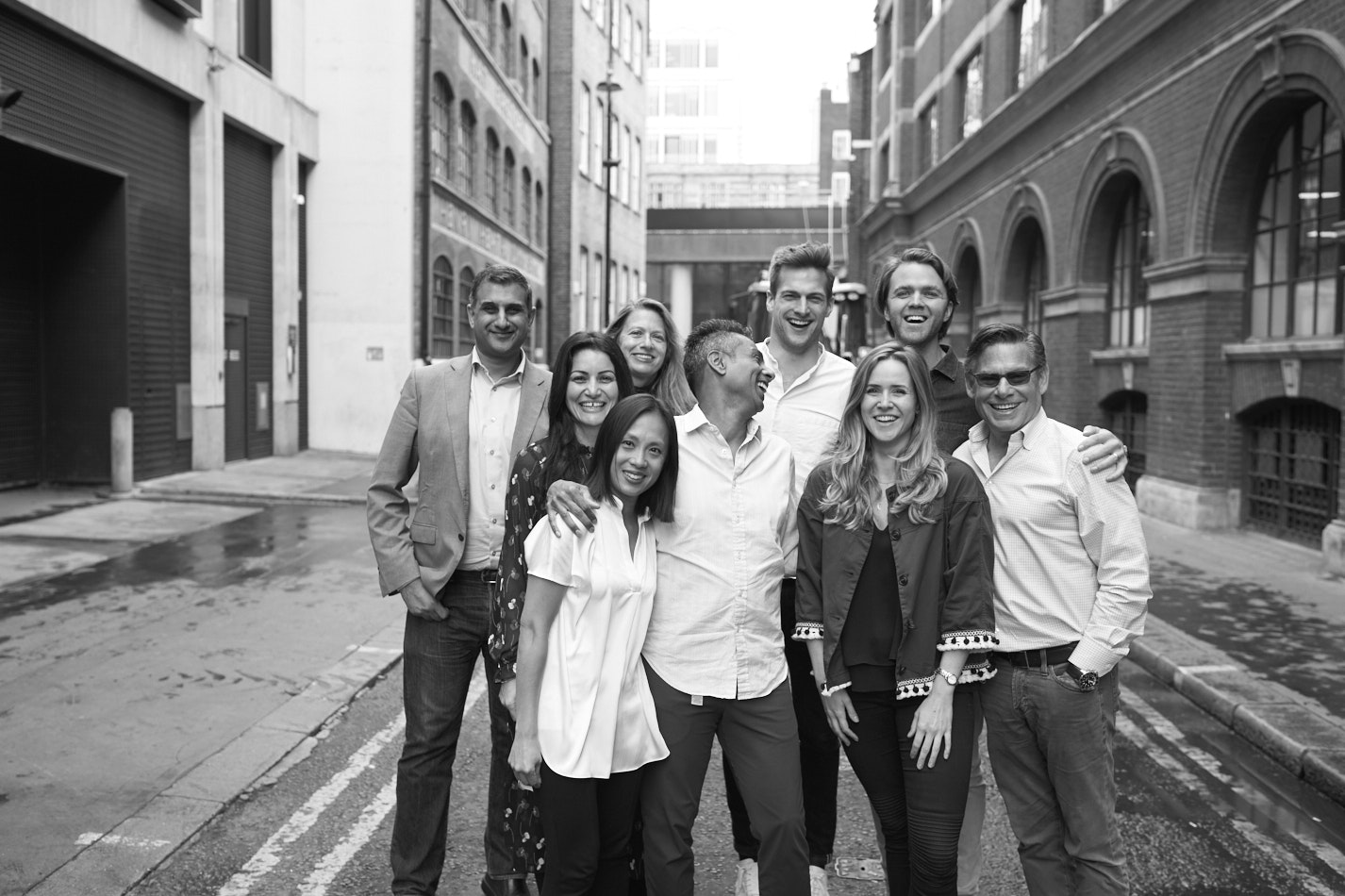 Founded by Scott Sage and Krishna Visvanathan in 2015, Crane is one of the youngest funds of the bunch. Officially, it describes its focus as early-stage "intelligent" enterprise startups.
When pushed on what it means to be "intelligent", Sage said it comes down to whether data is central to the business' approach. "The entire enterprise stack will need to be rebuilt to understand and learn from data," he told TechCrunch.
Latest fund size: $90m (2019)
Focus: Pan-European. Focuses on seed-stage enterprise, data and deep tech.
Notable investments: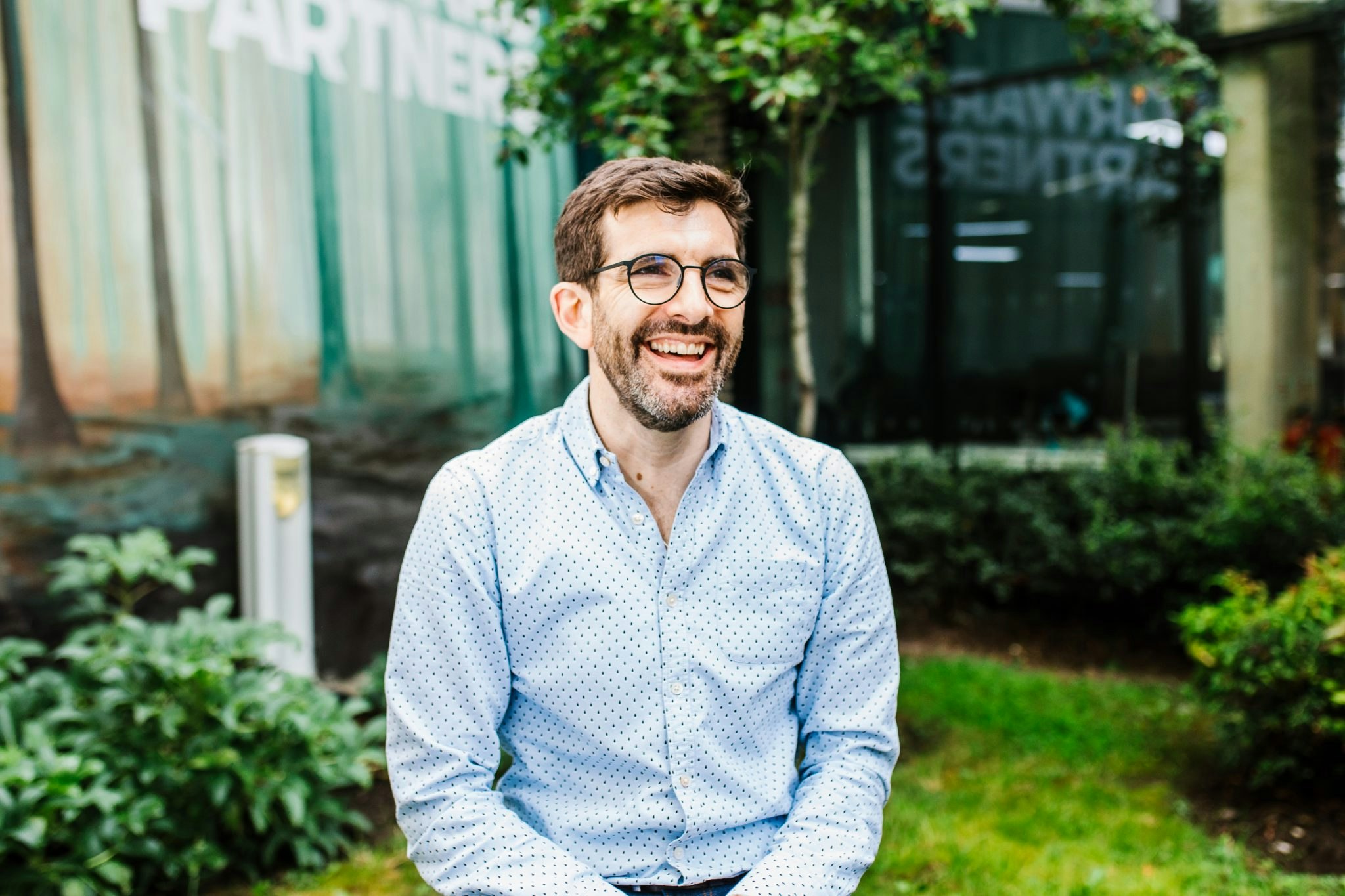 Forward Partners is probably the European venture capital with the most extensive platform. It offers startups in its portfolio assistance with not just hiring, branding and financing, but also has an in-house team of designers, developers, growth marketers and salespeople who founders can call upon to help out with a new product, service or market.
Latest fund size: £60m (2017)
Focus: UK-focused. Invests in pre-seed through late seed companies. Focuses on e-commerce, marketplaces and applied artificial intelligence.
Notable investments: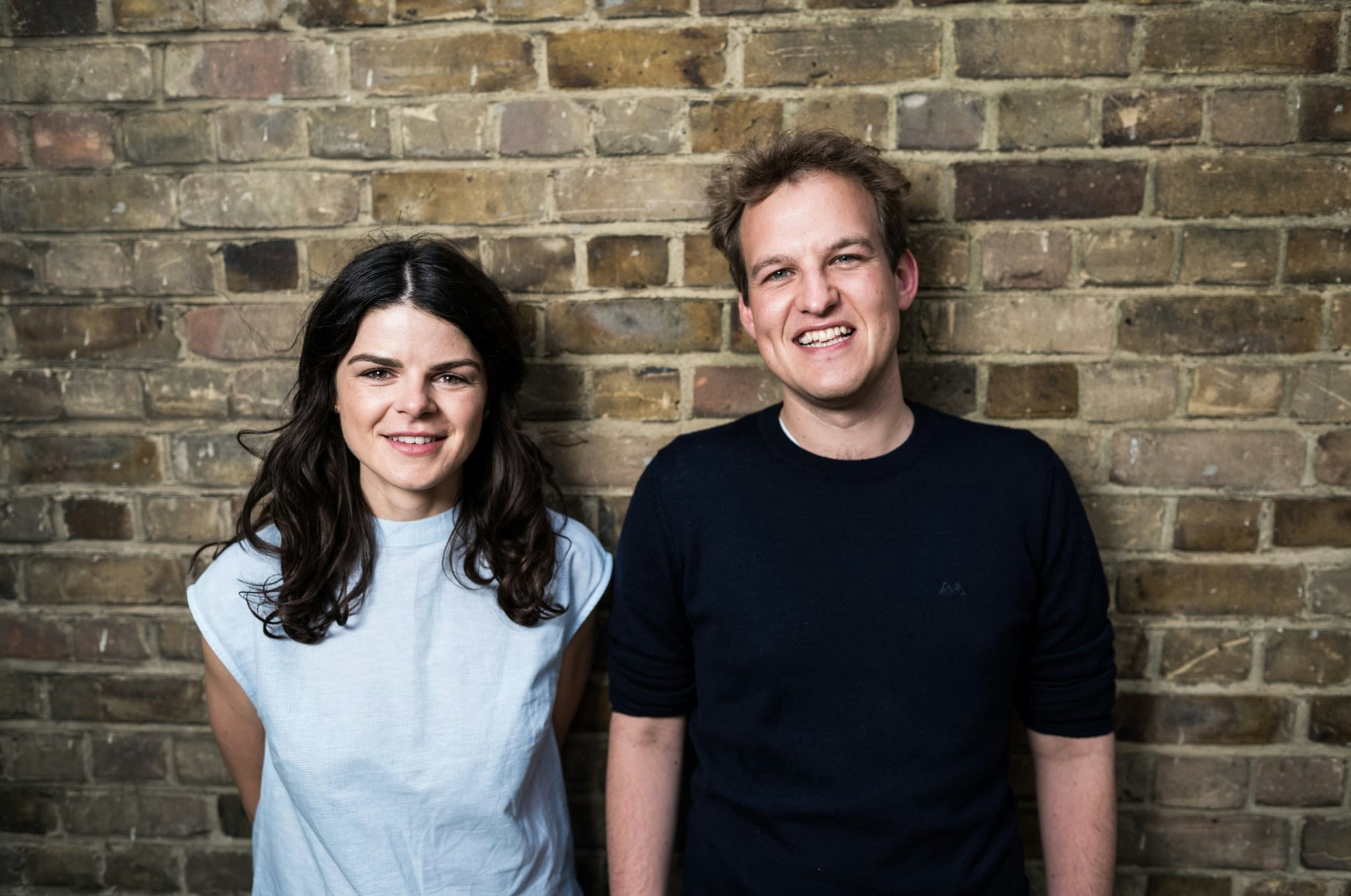 Entrepreneur First's (EF) model is unlike that of any other venture capital fund. It's a company builder, so rather than looking for startups to invest in, it scouts out entrepreneurial types and helps them start their own tech companies from scratch. 
As part of its role as a "talent investor", Entrepreneur First invests pre-seed funding into startups on its programmes — at which point it is the only investor — and subsequently contributes to seed rounds when those companies grow.
Founded in 2011 by Matthew Clifford and Alice Bentinck, it now has offices in London, Berlin, Paris, Bangalore and Singapore, with plans to open one in Toronto later this year. 
Despite being less than a decade old, it has a reputation as a productive startup factory. Its latest fund will enable EF to invest in over 2,200 individuals across the globe and is expected to result in the creation of 300+ venture-backed companies over the next three years.
Latest fund size: $115m (2019) — one of the largest pre-seed funds ever raised
Focus: It operates in Europe (London, Berlin, Paris), Asia (Bangalore, Singapore) and — starting this year — North America (Toronto). Sector agnostic.
Notable investments: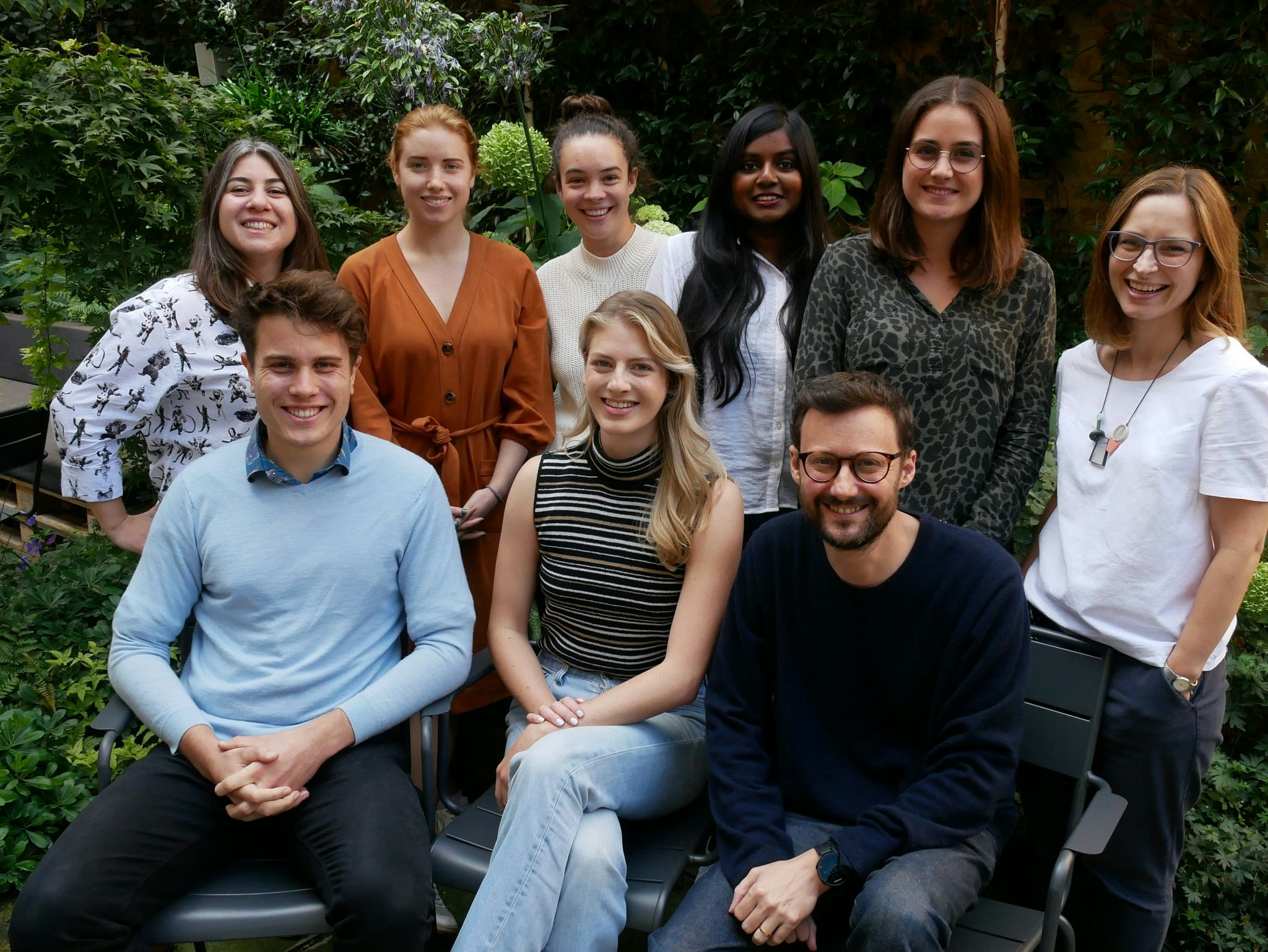 Just seven years since launching, Bethnal Green Ventures (BGV) has become Europe's leading 'tech for good' investor. It has backed 126 companies via its three-month accelerator programme, all of which are aligned with one or more of the UN's Sustainable Development Goals. 
Unlike just about every other investor on this list, BGV has a truly diverse portfolio; in 2018, the fund invested 44p out of every £1 into female-founded or mixed gender teams. It also has more female than male venture partners. Managing partner Paul Miller's blog posts are worth following on Medium, while partner and communications manager Dama Sathianathan is a key player in London's diversity in tech scene.
BGV invests at three stages — it offers founders £20,000 to build their first product, £50,000 at pre-seed and £100,000 at seed.
The firm, which is a B Corp, also runs a Tech for Good meetup in London. 
Latest fund size: £3m (April 2019)
Focus: Early-stage startups tackling big social and environmental problems 
Notable investments: