Experts at Cop26 last month said waste remained one of the most overlooked topics of discussion at the climate conference — despite the fact that food waste alone accounts for four times more greenhouse gases than all flights combined. 
Luckily, there's an army of European startups on a mission to solve the global waste problem. They're doing everything from designing gravity batteries made from waste materials to using seaweed as a substitute to plastic packaging and creating software to cut down waste in the food supply chain. But which startups do investors think are winning in the waste department?
Sifted spoke to four European VCs to find out.
Shabir Vasram, VC investor at Daphni
Daphni is a French VC firm that invests in user-oriented startups across Europe.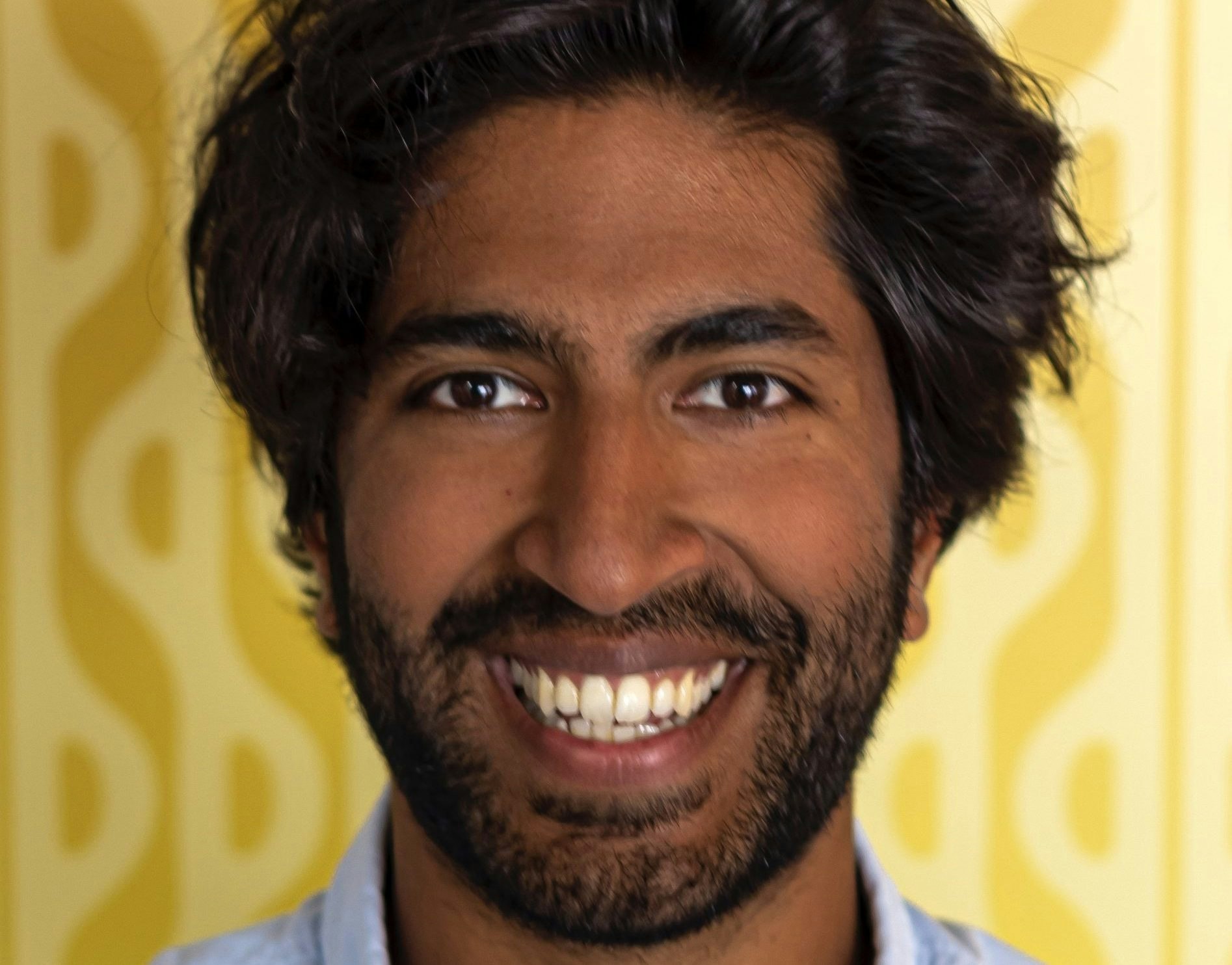 Faume provides a white label solution for brands that want to develop their second-hand offer. The second-hand market is definitely booming but brands have been left out. Faume has developed the technical and logistical stack that helps brands take back control over distribution by collecting second-hand products from their customers, refurbishing them and reselling them on its marketplace. This is where Faume's value lies — installing the brand as a trusted third party and bringing the second-hand shopping experience a little closer to the new. 
Pyxo — France
This Paris-based startup helps restaurants in their transition from disposable packaging to reusable containers. This transition will soon be mandatory as many countries are beginning to ban disposable packaging. Pyxo's edge on the market is its data platform — each reusable container is tracked all along the supply chain. This data platform is key to monitoring every flow, challenging containers' durability and introducing reusables as a profitable model, rather than just a marketing tool, for restaurants.
When you know that every year more than a billion tonnes of food are thrown away, Too Good To Go appears as a no brainer win-win solution for restaurants, which can generate revenues from food surpluses, and customers, who can buy food at an affordable price. It's a marketplace connecting consumers with restaurants and shops that have surplus food at the end of the day.
Carla van Heck, startup coach and analyst and Bernadette Sztojka, startup scout and analyst at StartLife 
StartLife is a Dutch VC firm focused on investing in food and agritech startups.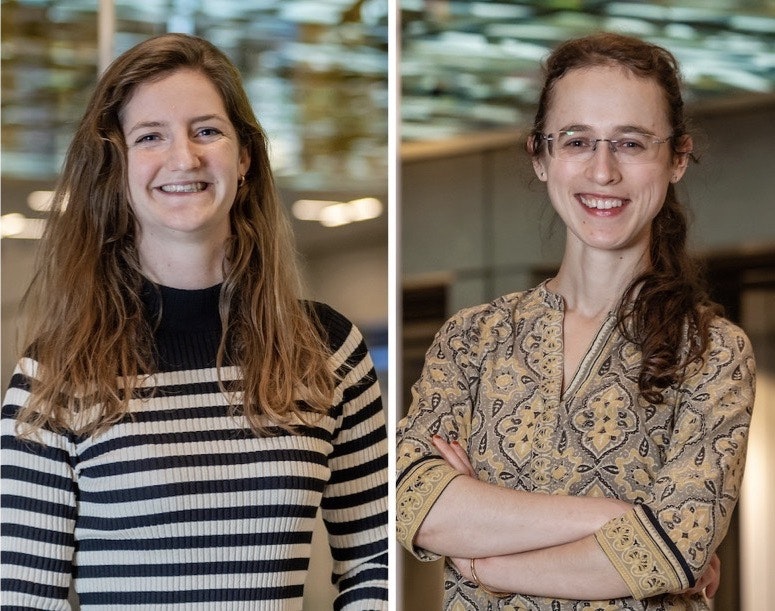 BlakBear is a biotech company that provides consumers real-time insights on how fresh their food is. It's developed freshness sensors and a cloud API to improve quality control, add shelf-life and cut food waste from producer to consumer. 
The patented technology in the smart label measures the condition of food products to determine its freshness and provides data insights on its mobile app or web dashboard. Its sensor, developed by scientists from Imperial College London, has a high accuracy while the costs at scale are low. 
I'm amazed by how small and cheap the sensor is, and how they found a way to measure the key parameters to give an accurate evaluation of the quality.
Bloom Biorenewables deconstructs biomass with its novel, cost-competitive route to source molecules from plants to offer alternatives for many petroleum-based products. Using its technology, everything that is made from petroleum today can be made from biomass tomorrow.
To harvest the plant materials it developed a patented process which prevents the undesired degradation of lignin and hemicellulose (types of polymers), converting them into platform molecules. This technology makes it possible to add value to biomass and upgrade it into high-value products such as fragrances. 
This biotech solution is the first in the world making these woody biomasses available for high-end ingredients like vanillin (an organic compound). It's truly amazing how it has unlocked the potential of these waste streams and fully utilised all components there.
PeelPioneers processes citrus peels to extract natural (flavour) ingredients and raw materials that can be used in different industries. For example, using the fibres as a functional food ingredient, extracting the essential oil D-limonene for cleaning products and turning citrus pulp into feed. 
In a short time, PeelPioneers has figured out how to turn waste into valuable ingredients. It remains price competitive for both peel disposal and ingredient prices, and keeps developing the commercial opportunities with further R&D on pectin and cellulose extraction. 
Luisa Frank, investment associate at Burda Principal Investments
Burda Principal Investments is a growth stage VC with a focus on platforms and marketplaces. It invests globally with teams across Europe, South East Asia and the US.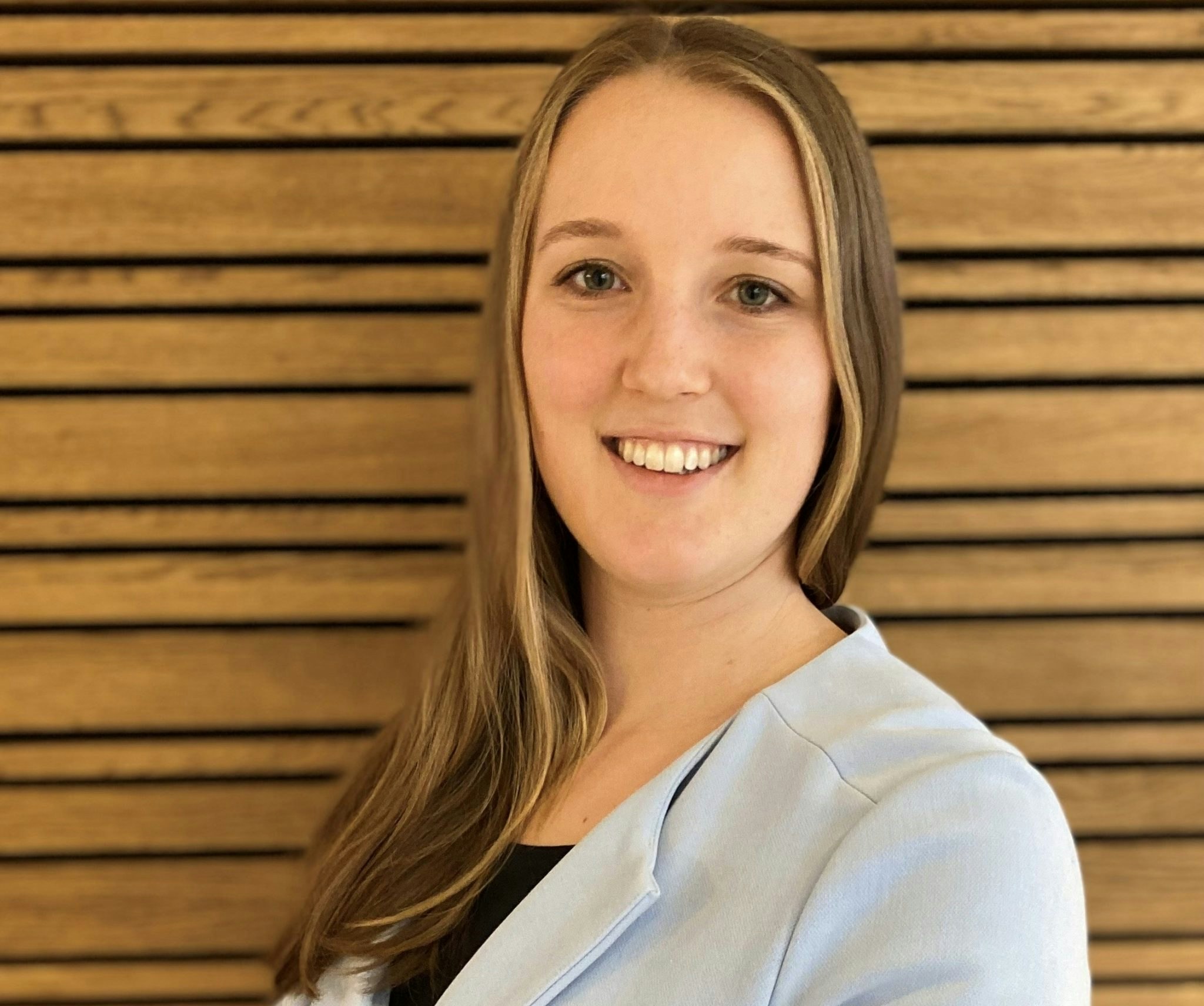 Paris-based Phenix works across the value chain, including producers, wholesalers, grocers and the food service industry, providing easy-to-use tools to manage workflows. From the optimisation of in-store display and prices based on expiry date to the creation of additional distribution channels such as a consumer app, donations to charity and other alternatives to the bin, Phenix can feed a stomach with every meal and avoid waste.
A McKinsey study shows that 6% of all food produced is lost in stores. This highlights the relevance of this type of solution in tackling the global food waste problem. Phenix also provides a strong value proposition for all parties. For professionals, it offers revenue optimisation, cost reduction and it fulfils ESG purposes. For individuals, it's not only a cheaper food option but also an opportunity to make an impact. With 120,000 meals saved each day, Phenix has a great environmental impact already and I am sure it's ideally positioned to further scale across Europe.
Matsmart is another innovative company in the food waste sector, which offers durable household staples via its online platform that would have otherwise gone to waste. Suppliers can use the platform to sell products which are close to their expiry dates or can't be sold because of packaging changes or other reasons affecting regular sales.
Matsmart is well-positioned for two major consumer trends — the online food market, which has seen strong growth during the pandemic, and the increasing preference towards sustainability via food waste conservation. By providing discounted prices, Matsmart gives customers an easy way to save money while doing something good for the environment and making sure no produced food is wasted. The online platform offers an alternative route to market for surplus food and is expanding into new markets in Europe, in addition to its current activities in the Nordics and Germany.
Recup is building a deposit system offering coffee-to-go cups and takeaway food containers to coffee shops and restaurants. This enables them to deliver orders in containers that are recyclable as well as bisphenol A and pollutant free. The company has built a strong network of local shops to expand the reach of its reusable cups and containers; customers can collect their food or drink from the provider in these containers and then return the empties to any of the dispensing points throughout Germany.
We all know that supporting the circular economy in the takeaway market is a huge opportunity in terms of waste reduction. With more than 9,600 contact points across Germany, Recup has built a strong network and its brand is already widely known. Additionally, the company will see further regulatory tailwinds, as by 2023 all restaurants and cafes in Germany will be required to provide a reusable takeaway alternative if they reach a certain scale.
With the focus on a more sustainable lifestyle at home, I think Everdrop, a provider of eco-friendly cleaning products for household usage, is one to watch. The cleaning products come in tablet or powder format, have fewer chemical ingredients than off-the-shelf alternatives and are packed in reusable containers. This innovative and sustainable product helps the company reduce single-use plastics as well as CO2 consumption.
With its product offering, Everdrop helps individuals to live a more sustainable lifestyle by providing reusable bottles and plastic-free, high-quality products for household cleaning purposes. The Munich-based company has seen strong growth through various channels with a high adoption rate and a sustainable purpose deeply rooted in Everdrop's brand values which appeals to today's eco-conscious consumer.
Kate McGinn, analyst at Seedcamp 
Seedcamp is a Europe-focused seed stage VC firm.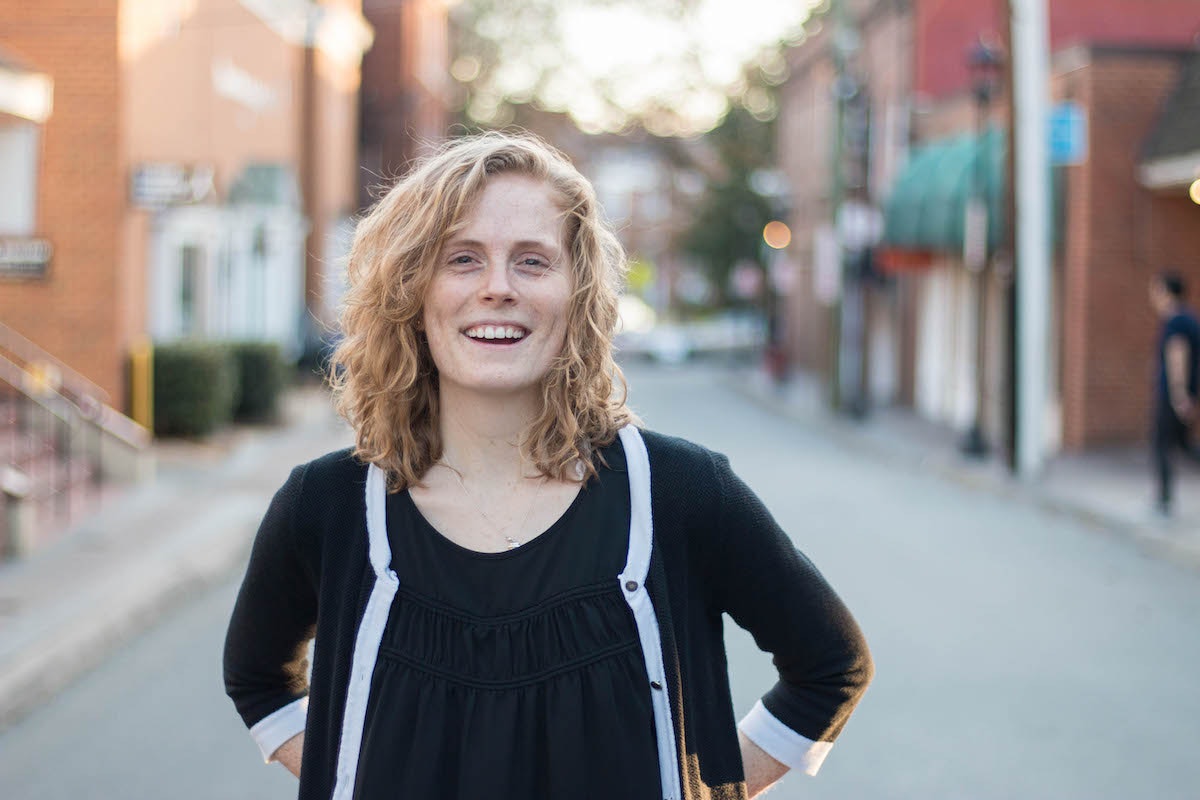 Climate X, which one of my favourite pre-seed VCs Pale Blue Dot backed, provides location-specific climate risk intelligence. Unlike its competitors, this team of experts combines the latest climate models with its digital twin of the Earth, a sandbox that lets it project climate change impacts under multiple future emissions scenarios with incredible accuracy. It also lets businesses input their own proprietary climate data to enable even more accurate assessments.
Climate risk is not only an important data input in a government's or business's decision-making process, but it is also one that businesses will be required to release in due time. For me, the market opportunity is obvious. Climate X has the relevant team expertise, hustle and necessary focus on impact to win in this sector.
Pledge helps businesses of every size understand and manage the climate impact of their products. Via a self-serve open API, customers can understand their products' carbon emissions calculations and offsetting using data from processed transactions and enterprise resource planning (ERPs). Its initial target market is ecommerce, although the team is also looking at verticals such as travel and logistics, just to name a couple.
Given the right market timing — such as regulatory tailwinds, the post-Covid ecommerce boom and a focus on public companies targeting net-zero emissions — I'm excited for the team to bring valuable environmental data to the forefront of businesses' minds which is necessary for reduced global waste.
Sourceful is a platform enabling sustainable sourcing. At Seedcamp, we've seen several teams go after this massive yet complex problem. Sourceful has a distinctive approach, focusing its efforts on three offerings. First, it leverages direct-to-manufacturer relationships for a better sourcing approach; second, it uses auto-stocking technology to reduce the reliance on warehousing; and third, analyses impact data to understand a company's supply chain.
The team has also created a universal standard that buyers and suppliers can use to more appropriately assess the sustainability impact of different sourcing choices. One of my favourite jewellery companies, Fenton, used Sourceful to switch to more sustainable packaging solutions — it's just one of a series of companies that are becoming more mission-aligned via the platform.
Connor Bilboe is Sifted's editorial assistant. He tweets from @connorbilboe and is the coauthor of our sustainability-focused newsletter, Sustain. You can sign up here.
***
Looking for digestible insights into the waste management sector? Sifted's Pro briefing on the industry will get you up to speed fast on what you need to know. Click here to see our briefings library or email pro@sifted.eu for more information.