2021 was a blockbuster year for German tech. VC funding in the country rose to €19.7bn, according to Dealroom data, and several unicorns emerged: including on-demand grocery delivery company Gorillas, digital freight-forwarder Sennder and online broking app Trade Republic. And, as well as a flurry of late stage rounds (and a lot of investor FOMO…) there were plenty of seed investors in Germany looking to back the companies that could well be Germany's next crop of billion-dollar businesses. 
Some of the biggest seed funding rounds were raised by revenue-based financing platform Remagine, speedy multicultural grocery delivery startup Yababa and MAYD, a speedy delivery startup for medication.
But which early-stage investors seem to have the best eye for a winner? 
Using data from Dealroom, Sifted has compiled a list of the top seed investors in Germany's. You can find Dealroom's full methodology here, but the rankings are based on the number of unicorns and "future" unicorns in their portfolio, and the number of rounds in the last 12 months. 
Dealroom has also weighted the rankings with a "dilution score", so funds that invested in unicorns at seed stage are scored more highly than those that got in at a later stage.
From Point Nine to Cavalry VC, here are the top seed investors in Germany. 
1. Point Nine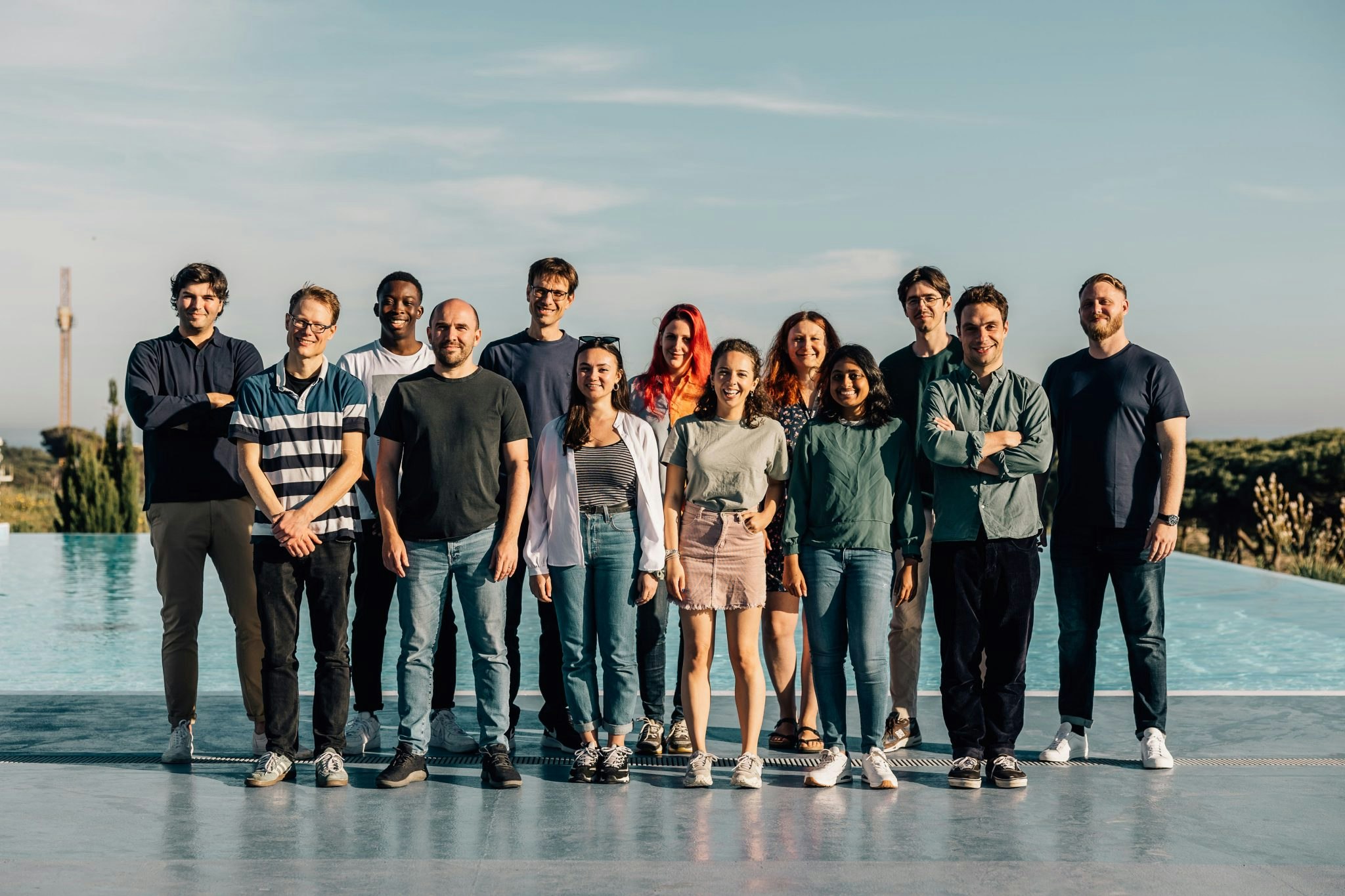 Latest fund: Point Nine's latest fund was announced in September 2020, at the comical size of €99,999,999.
Focus: Point Nine invests in seed-stage B2B SaaS and B2B marketplaces. Its initial cheque size is €0.5m to 5m, with most investments being in the €1.5m to 3m range. Point Nine is geo-agnostic but Europe is its home market. 
Deal count in Europe in 2021: 13
Investment team gender split: Point Nine has four male partners. Its wider investment and operational team includes four men and five women.
Notable investments: 
The pitch to founders: Point Nine likes to invest and work with founders with a dose of humour (hence the bizarre number of its last fund.) It prides itself on being a seed and B2B specialist, which it believes sets it apart from generalist and multi-stage funds. In comparison to other VCs, Point Nine invests in a relatively small number of companies, which enables the team to spend as much time as possible with each company. 
2. Global Founders Capital
Global Founders Capital took second place but did not respond to Sifted's request for comment.
3. Cherry Ventures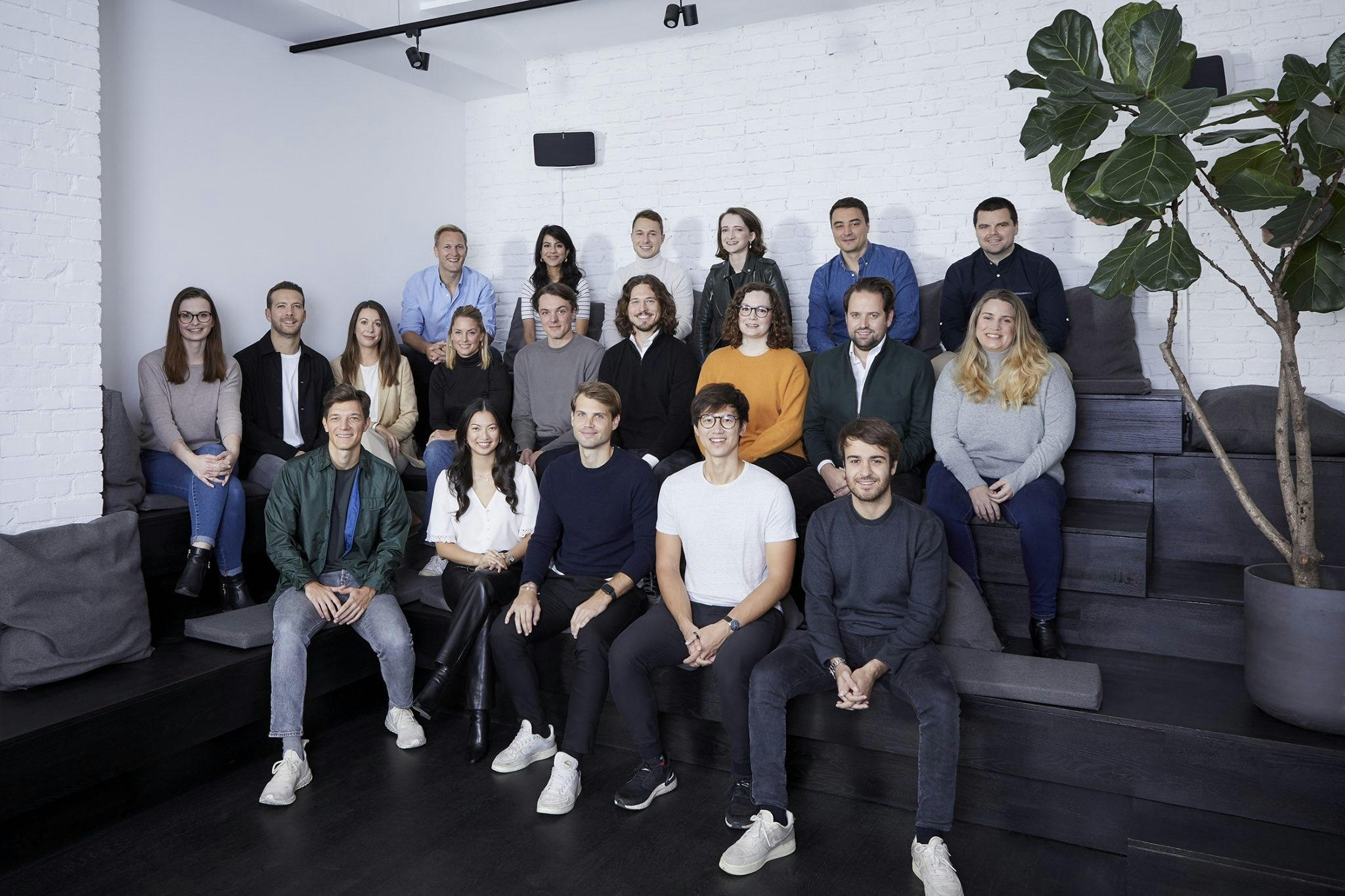 Latest fund: Cherry Ventures announced its latest fund of €300m (it's fourth so far) in January 2022, and the following month launched its first crypto fund. 
Focus: The firm says it is "laser focused" on European seed and pre-seed startups. However, approximately 60% of the latest fund is reserved for participating in follow-on rounds, which is unique for a seed firm. It typically writes cheques between €1m and 4m. Cherry Ventures is sector-agnostic but there are four main themes that it is currently interested in:
"Changing consumer behaviour" — healthtech, fintech, ecommerce
"Enabling enterprises and SMEs" — B2B SaaS
"Empowering developers and creators" — crypto/Web3, open source, headless
"Driving impact and sustainability" — climate tech, agritech
Deal count in Europe in 2021: 15
Investment team gender split: The investment team is nine men and 5 women, including three male investment partners and one female investment partner.
Notable investments:
Amazon aggregator SellerX (unicorn)
Freightforwarder Forto (unicorn)
Speedy grocery startup Flink (unicorn)
The pitch to founders: Cherry Ventures is founder and operator-led and describes itself as "straightforward and tactical" when working with its startups. The firm has a good track record — having helped to build European champions like Zalando and Spotify — and currently has nine unicorns in its portfolio. Its seed to Series A graduation is also higher than many other VC firms — standing at 80% compared to the average 20%. 
4. Project A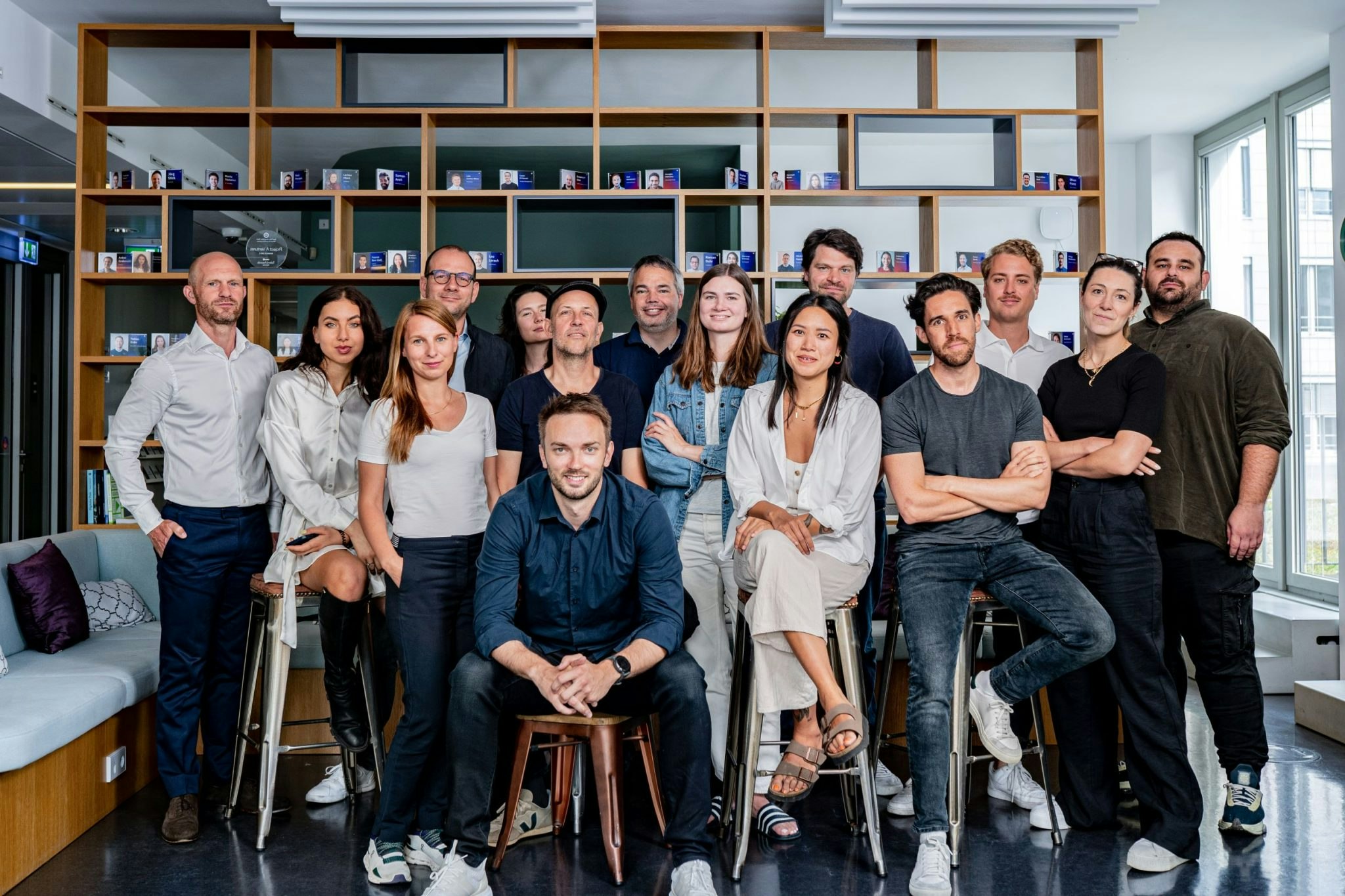 Latest fund: Project A announced its latest fund of $375m this week.
Focus: Investing in European early-stage companies from pre-seed to Series A. Initial cheque size is between $1m and 10m, but it reserves up to $30m for future rounds. Project A is sector-agnostic and has invested in companies across B2B software, data infrastructure, fintech, mobility, digital health, proptech and ecommerce. 
Deal count in Europe in 2021: 18
Investment team gender split: Project A's partners are all male. Its wider investment team is 60% women and 40% men. Its operational team is 50% women, 50% men.
Notable investments:
Broking app Trade Republic (unicorn)
Freightforwarder Sennder (unicorn)
Digital health company Kry (unicorn)
E-scooter company Voi (unicorn)
The pitch to founders: Project A is a stalwart German fund which has been around for more than 10 years. It calls itself an "operational VC", combining capital with hands-on operational support for startups across product, growth, data and HR. It also claims to have one of the largest VC platform teams in Europe with 140 in-house experts available for startups to reach out to and learn from. 
👉 Read about the top early-stage investors in:
5. Picus Capital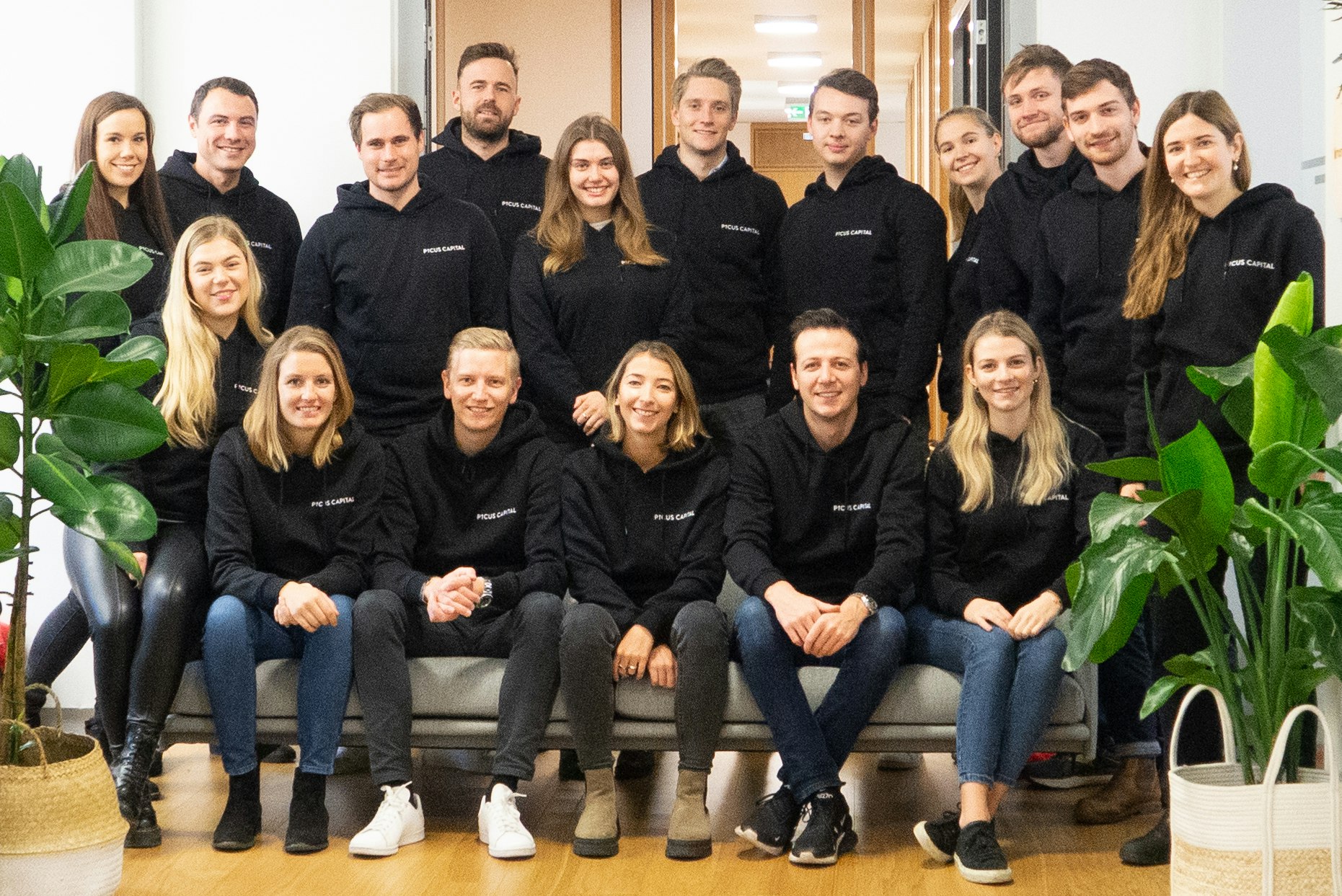 Latest fund: Picus Capital is a privately financed VC firm and does not have a typical fund structure. To give an idea of its activity, Picus invested €60m in startups globally in 2021 and plans to invest €80m this year. 
Focus: A "strong software or technology angle" is a key requirement for startups to secure an investment from Picus Capital. The firm focuses on real estate, financial services, human resources, energy and climate, logistics and mobility, ecommerce, healthcare, crypto, Web3 and deeptech. It predominantly invests in startups at the pre-seed stage with cheque sizes of between €250k and 1m, in addition to seed and Series A companies — though it can make larger investments of up to several million during the lifecycle of companies. 
Deal count in Europe in 2021: 19
Investment team gender split: Out of its 11 partners, two are female. In the broader investment team, a third of the team are women.
Notable investments:
HR software platform Personio
BNPL company Billie
Solar energy provider Enpal
Corporate credit solution startup Clara 
The pitch to founders: Picus Capital is based in the conservative city of Munich, but it likes to think it's a bit more fun than what you would expect from VCs in the region. It likes to get to know founders at the very early stages, before they even have a final business idea, product or first customer. And it likes to be hands-on with founders, assisting them with key strategic decisions such as go-to-market, recruiting employees and fundraising. Picus thinks its privately financed structure is also an advantage: it helps it think and work like an entrepreneur and support its portfolio companies long term. 
👉Read: How to spend your seed funding
6. Atlantic Food Labs
Latest fund: Atlantic Labs closed its latest fund of €80m in 2019. 
Focus: Pre-seed and seed companies mostly in the DACH region. Atlantic Labs usually writes initial cheques between €500k and 1.5m. It has a thesis-driven investment approach focusing on areas such as digital health, future of work, mobility, climate tech, fintech and AI. 
Deal count in Europe in 2021: 21 new investments, plus 75 follow-ons
Investment team gender split: Atlantic Labs has a predominately male team. Two male founding partners, three male principals, one male senior associate, one male analyst and one female analyst. 
Notable investments:
Speedy grocery startup Gorillas
Travel experience company GetYourGuide
Music streaming platform SoundCloud
Travel aggregator Omio
Restaurant food ordering software startup Choco
The pitch to founders: Atlantic Labs specialises in pre-seed startups in the DACH region. The firm describes itself as being fearless and making "bold bets in frontier tech" at an early stage. It's been a first mover in investing in well-known companies that have become staples in the Berlin tech scene (like Gorillas, which quickly became the poster child of the speedy grocery boom in 2020).
7. High-Tech Gründerfonds
Latest fund: High-Tech Gründerfonds announced a first close of its fourth and latest fund this week at €400m. It expects to close the fund later in the year.
Focus: Investing in seed-stage startups in the fields of digital tech, industrial tech, life sciences and chemistry. It writes cheques of up to €1m (€650k is the average) and invests another €800k in following rounds. The maximum amount invested in each company is €3m.
Deal count in Europe in 2021: 42, plus 72 follow-on rounds in the existing portfolio
Investment team gender split: There are five male partners and two female partners who lead deals, along with two additional female partners — one chief financial officer and one relationship manager. In the broader investment team, there are 37 male investment managers who lead deals and nine female investment managers who lead deals. 
Notable investments:
Digital tax solution for online retailers, Taxdoo
Private, low-cost orbital launch service Orex
Financial platform for women finmarie
The pitch to founders: High-Tech Gründerfonds offers a "bundle of support" to founders. It uses its expertise to support companies in growth, customer acquisition, hiring, coinvestment and follow-up financing. In its next fund, it will also have the highest number of corporate investors as LPs in the whole European VC industry.
8. Kizoo
Karlsrühe-based fund Kizoo took eighth place but did not respond to Sifted's request for comment.
9. Cavalry VC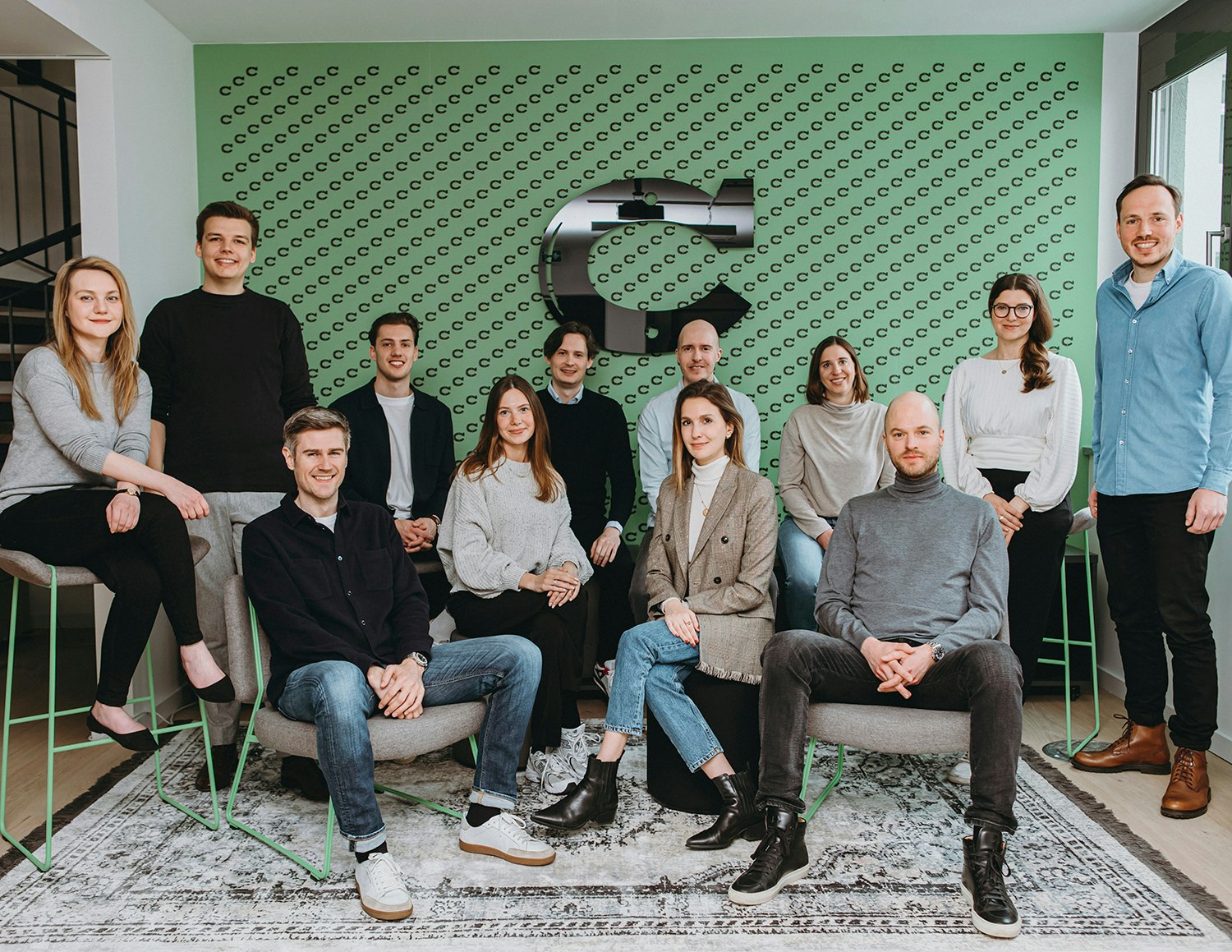 Latest fund: In July 2020, Cavalry VC announced its second early-stage fund to the tune of €80m. 
Focus: Cavalry VC invests between €500k and 2m at pre-seed and seed stage, and follows on at later stages. It's focused exclusively on European software startups and aims to invest in companies that can create "positive change in both enterprise and consumer-focused businesses."
Deal count in Europe in 2021: 12
Investment team gender split: Cavalry VC has five male partners and no female partners. Its wider investment team includes two female investment managers and one male investment manager.
Notable investments:
Freightforwarder Forto (unicorn)
Digital real estate agent McMakler
Saas solution for documentation and communication in construction and real estate PlanRadar
No-code enterprise platform Bryter
Free ordering app for chefs REKKI
Pitch to founders: Cavalry VC is led by long-time tech investors and entrepreneurs (like Claude Ritter, cofounder of Delivery Hero and Markus Fuhrmann, cofounder of construction tech company GROPYUS) who have spent decades leading and being operationally involved in startups. It prides itself on keeping things simple, being upfront, no-bullshit (its website is a Notion page) and always picking up the phone when its founders need support. 
10. Bayern Kapital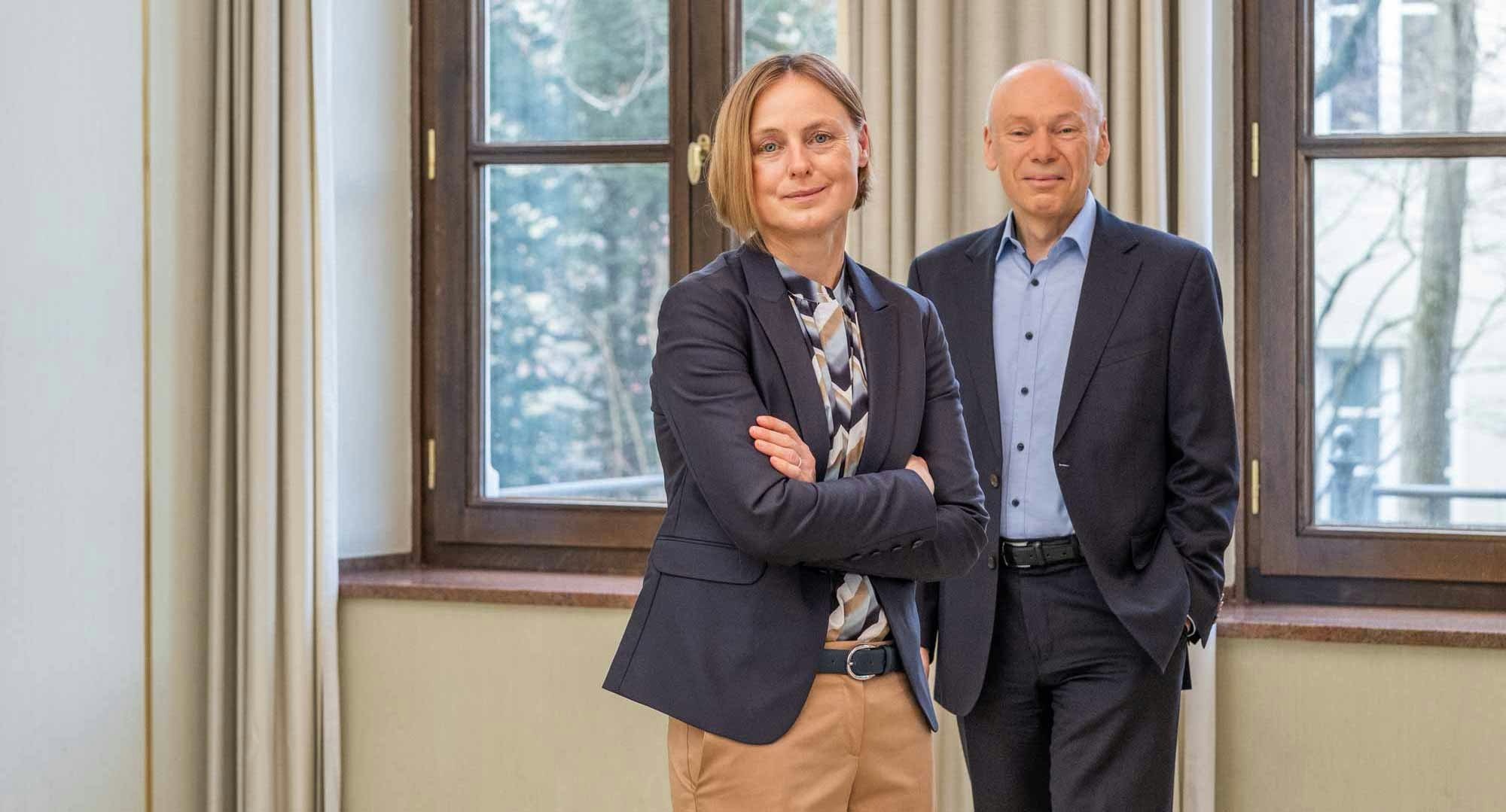 Latest fund: Bayern Kapital's most recent fund of €200m was announced in July 2021. It currently has €700m under management. 
Focus: Bayern Kapital — the Free State of Bavaria's venture and growth capital company — invests exclusively in high-tech companies in Bavaria. Sectors of interest include biotech, life sciences, medical technology, software and climate tech. The firm has several funds (from the seed and startup phase to expansion, later stage and growth) and covers investments from €250k to 25m. 
Deal count in Europe in 2021: 33
Investment team gender split: Bayern Kapital's investment team of 32 people is 37% female. The two-member management board consists of one woman and one man.
Notable investments:
Wireless intelligent industrial gloves startup ProGlove (exit)
Drone development startup Quantum-Systems
Anti-body drug conjugates (ADCs) company Tubulis
The pitch to founders: Bayern Kapital has focused exclusively on Bavarian startups for more than 26 years, and knows the region back to front. Its broad investment spectrum (from pre-seed to late stage funding) is, it claims, unique in its market. The firm stands for long-term partnership and support across various development phases, often including multiple funding rounds. It's also known in Germany for being "conscientious" — or some might say picky — in its selection process.
👉 Read: How to raise pre-seed funding, according to VCs and founders who've been there