Danish startup Tiimo has raised a €3m seed round for its time planning app for neurodivergent people — the first of its kind to target people who have ADHD, autism, dyslexia and dyspraxia. 
With an estimated 20% of the global population being neurodivergent, Tiimo's potential market is massive, but underserved. 
What does Tiimo do?
Founded in 2015, the app is built around managing tasks using visual aids — which Tiimo says are easier for the brain to process. These include a visual timer that helps people stay on track and manage their time, gamified to-do lists and a social component to share plans with family, friends and employers.
The lion's share of Tiimo's revenue comes from direct sales to consumers at the moment. Individuals can access the app for free, or pay €19 a year to get extra features like content and visual aids. It also plans to sell the app to businesses as a perk for employees; the plan is for B2B revenue to be a third of total revenue in the next two years, says founder Melissa Azari. 
Tiimo is available in 10 languages, is being downloaded over 30k times every month in the Apple App Store and Google Play Store and has over 32k paying subscribers worldwide. By comparison, US mindfulness app Headspace gets around 500k downloads each month. By next year, Azari says, Tiimo wants to hit 100k downloads.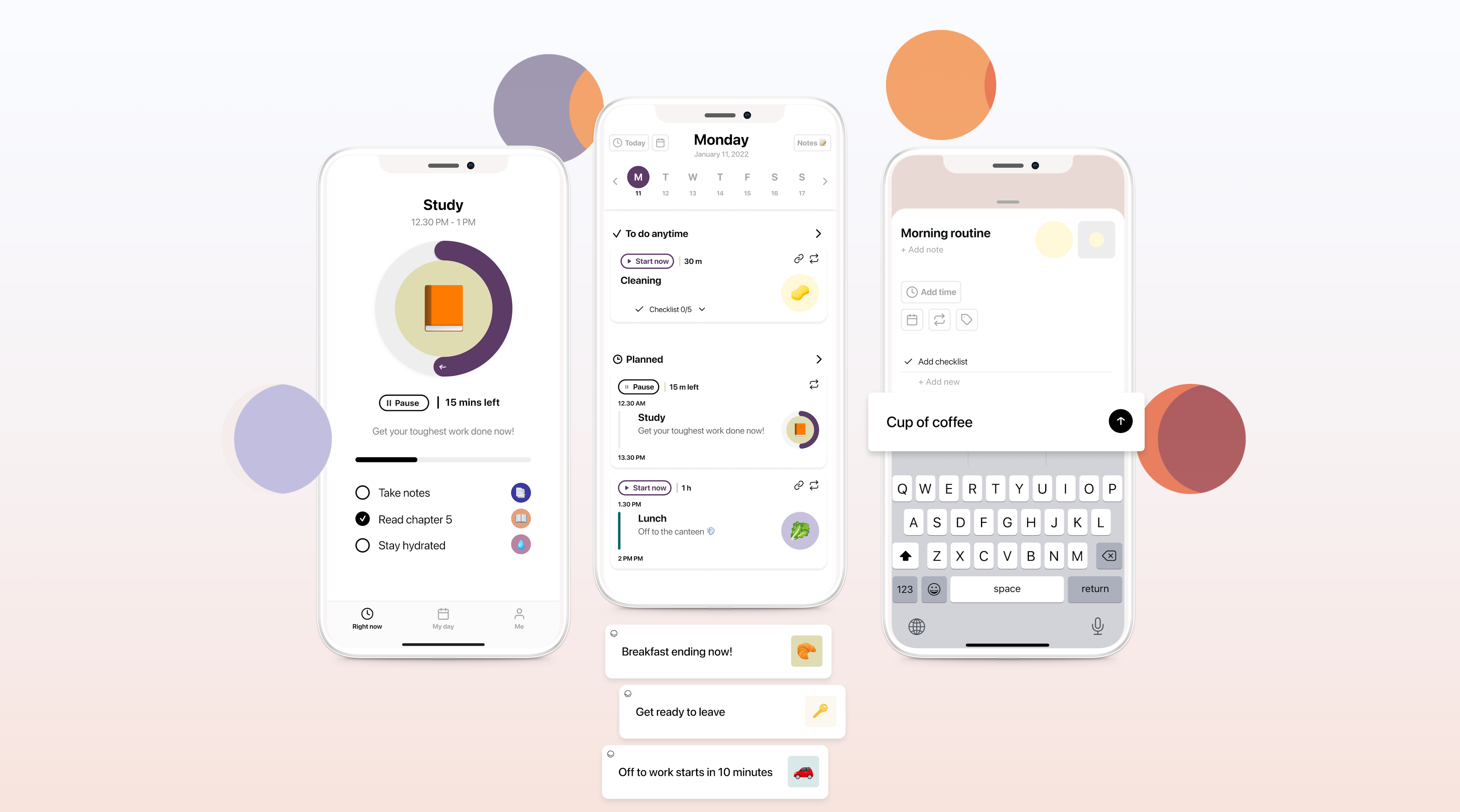 The investors
The seed round was co-led by Iceland's Crowberry Capital and Denmark's People Ventures.
It also featured Silicon Valley-based Goodwater Capital, neurodiversity-focused US VC Divergent Investments and the cofounder of the world's most downloaded wine app Vivino, Heini Zachariassen.
What's next?
Tiimo plans to use the funding to expand the team and roll out additional features like extra educational content and a mood and energy tracker. It will also build out its B2B offering and look to grow its presence in the UK, US and Canada.
What other startups are serving neurodivergent people?
Tools specifically designed for neurodivergent people are few and far between, either side of the Atlantic, and haven't yet picked up large funding rounds.
The ones on the market include:
Swedish startup Optolexia, which uses AI to screen patients for dyslexia and raised €5.2m from investors including private equity group Segulah and investment company Pomona Group;
Y Combinator alumni Inflow, a UK startup which has raised $3m (including a $2.3m seed round led by Hoxton Ventures earlier this year) and helps people with ADHD by providing affordable access to cognitive behavioural therapy (CBT) coping strategies;
Latvian startup VREACH, which uses virtual reality to help children with autism learn cognitive and communication skills.
Sifted's take
Considering the number of neurodivergent people across the globe, it's surprising that specifically tailored tools or apps haven't been given the same kind of backing we've seen the digital health sector enjoy since the pandemic. 
But, as consumers, practitioners and regulators become ever more comfortable using digital tools, VCs could well cotton on to the opportunity and start to stump up more funds for startups designed for people with ADHD, autism, dyslexia and dyspraxia.
Kai Nicol-Schwarz is a reporter at Sifted. He covers healthtech and community reporting, and tweets from @NicolSchwarzK.
***
Looking for digestible insights into the disability tech sector? Sifted's Pro Briefing on the industry will get you up to speed fast on what you need to know. Check out what Pro membership can offer you here.