From discovering new drugs to developing treatments for underserved conditions, techbio startups are out to transform healthcare, medicine and bioengineering — and have raised around $2.5bn so far in 2023 to do so, according to Dealroom. 
The sector has been far from immune to the downturn — Q1 funding dipped below $1bn for the first time ever, according to Dealroom data — but with a bounce-back Q2 hitting $1.4bn, the sector looks to be recovering some lost ground. 
But which companies could be the next to top the techbio funding charts and make waves in the sector? Investors share the (non-portfolio) startups on their radars, from one using AI to test cancer drugs to another developing an alternative way for researchers to raise vital funds.
John Cassidy, partner at Kindred Capital
Kindred Capital invests at pre-seed and seed stage in platforms, tools and infrastructure startups across Europe and Israel. Sectors include B2B SaaS, fintech, techbio and health.
Isomorphic Labs — UK
Based in London and having been spun out from Alphabet's AI research lab DeepMind, Isomorphic Labs utilises AlphaFold 2 technology to predict protein structures in the human body. This high-accuracy prediction allows researchers to find new target pathways for drug delivery and boost the efficiency of drug discovery processes. 
CHARM Therapeutics — UK
CHARM uses protein folding models to find novel small-molecule drugs that tackle previously undertreated diseases. It combines machine learning-based modelling of protein folding (from cofounder David Baker, who is one of the leaders in the field) and real-world clinical experience, which initially came from Sarah Skerratt, the company's head of drug discovery.
Molecule.one — Poland
Molecule.one is aiming to solve the unpredictability of organic chemistry. By leveraging a diverse background in organic chemistry, artificial intelligence and software, Molecule.one's team is building solutions to make drug development faster and has already worked with some of the world's largest biopharma companies.
Peptone — UK
Peptone is a biophysics company that focuses on the discovery of novel therapeutics against intrinsically disordered proteins, which lack a rigid 3D structure but play a critical role in biological processes in the human body. 
Alasdair Thong, venture partner at Ada Ventures Healthcare team
Ada Ventures invests in the pre-seed and seed stages of UK-based startups working on climate equity, healthcare and ageing and economic empowerment.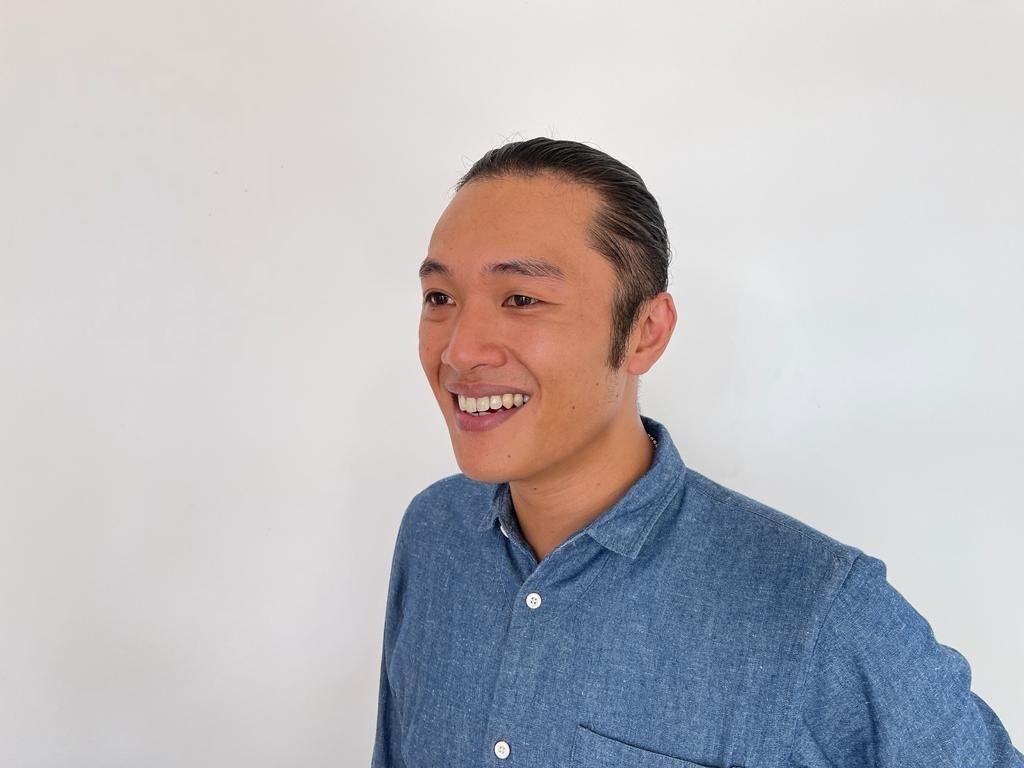 Turbine — Hungary
Turbine models how cancer works on the molecular level and tests millions of potential drugs on it with artificial intelligence. Its in-silico experiments — those performed on a computer or via computer simulation — can test an almost infinite number of interventions on a simulated cell that accurately reflects the molecular diversity of cancer cells.
Cellbricks — Germany
Transplantation medicine and plastic surgery rely on artificial materials without physiologic functionality, or transplants from human and animal sources that require taking immunosuppressants. Cellbricks' technology replicates human tissue at scale, which can perform the same functions as a living organism, with a vision of a future where biofabrication of organs and human tissue is common medical practice to provide better clinical treatments. 
ExpressionEdits — UK
ExpressionEdits is transforming protein expression with its proprietary platform developed at the University of Cambridge, which improves transgene expression in mammalian systems. This has a direct impact on increasing the yields of recombinant proteins, which are used in a range of pharmaceutical processes like drug delivery and tissue engineering, and improving the quality and efficacy of DNA medicines.
Yara Alenazi, investor at MassMutual Ventures
MassMutual Ventures (MMV) is a multistage global VC firm investing in healthtech, fintech, enterprise SaaS, climate tech and cybersecurity, with teams in Boston, London and Singapore.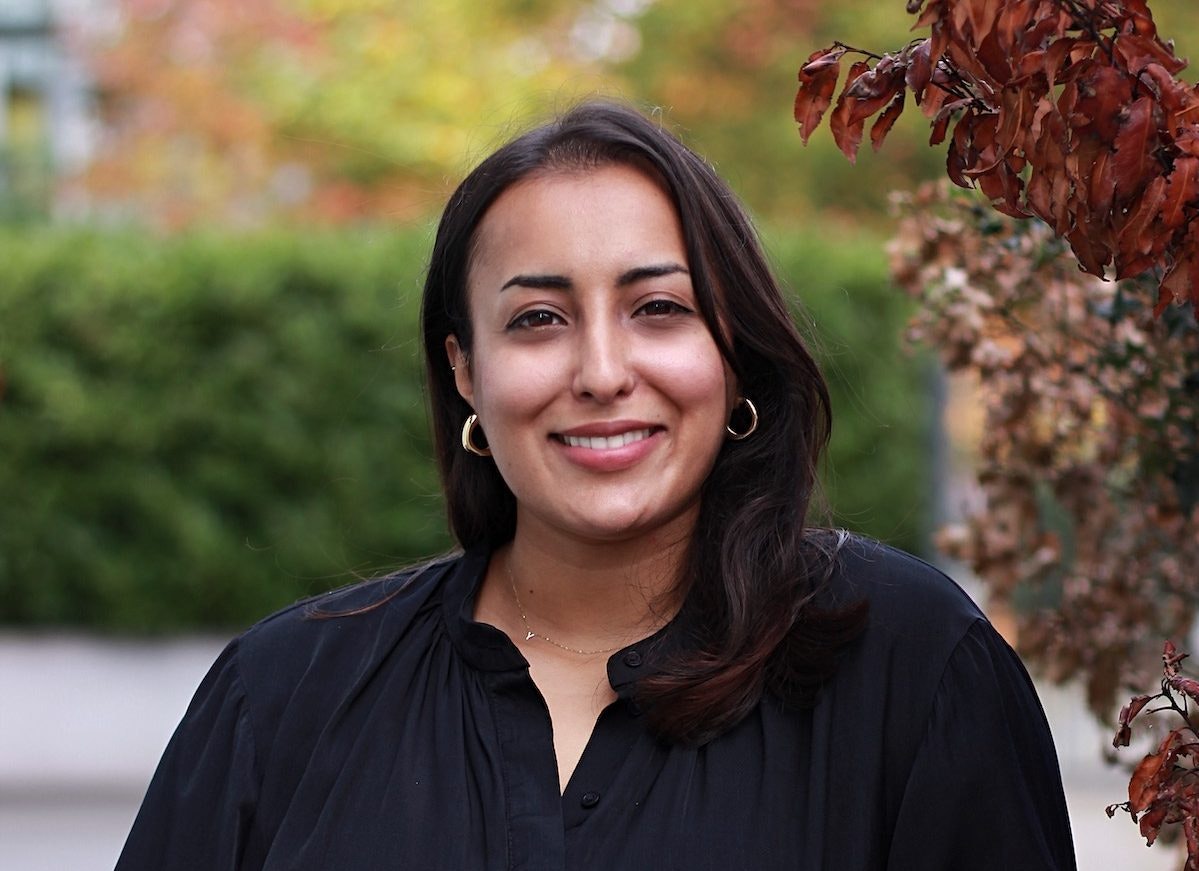 Cradle Bio — the Netherlands
Cradle Bio's AI fast-tracks innovation in protein engineering. Its software predicts a protein's 3D structure from its sequence and then generates optimised new sequences to meet specified protein design goals, facilitating rapid, repeated protein design and reducing the time and cost of getting a synthetic biology product to market.
Molecule — Germany
Research thrives on collaboration, which is core to the Molecule strategy. Molecule is creating an open ecosystem to assist researchers in raising funds for impactful research, offering a decentralised approach to fundraising and research. It achieves this by establishing diverse communities, comprising of patient groups, researchers, VCs and pharma companies, to fund, own and govern therapeutic intellectual property. In turn, this incentivises collaboration, investment and risk sharing.
Pierre Socha, partner and Ana Bernardo-Gancedo, associate at Amadeus Capital Partners
Amadeus Capital Partners UK team is largely focused on deeptech investments and has supported startups in the techbio space including Constructive Bio, Quibim, Nuclera and Ori Biotech.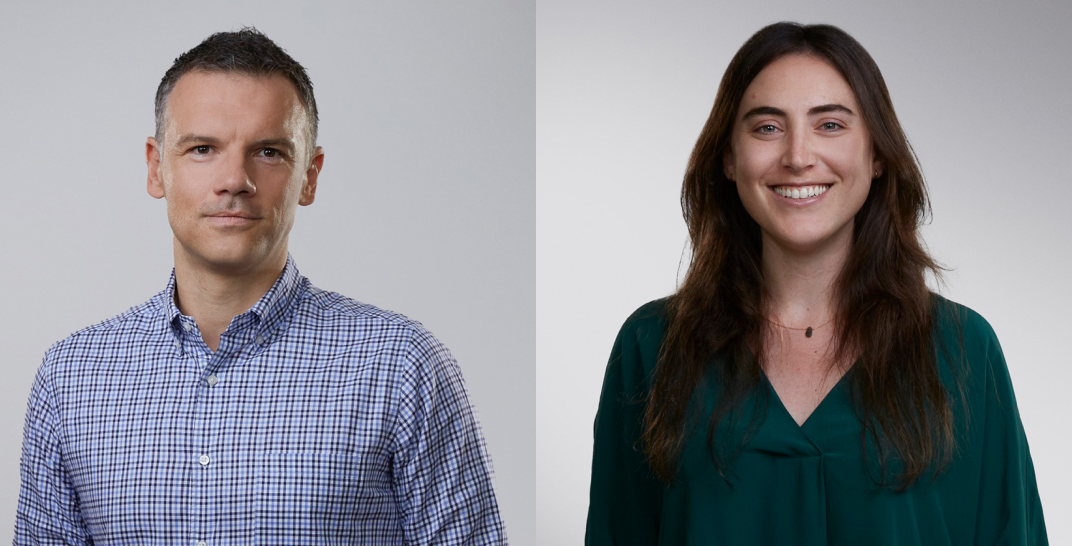 Orakl — France
Orakl partners with the oncology (cancer treatment) industry to meet the challenge of personalised medicine. Partnering with Paris-based Gustave Roussy, among the world's three best cancer centres according to Newsweek magazine, Orakl works with the idea that every tumour is different by creating specific tumour models that mimic responses to different drugs, and connects them to the context of real patient data.
Biophonics — UK
Biophonics is a spinout from the Acoustics Lab in the Cambridge University Engineering Department, combining AI and acoustics to design a unique screening device for valvular heart disease. Its device will enable community screening to be carried out by a non-skilled operator, detecting cases at an early stage and preventing costly late intervention due to heart failure.
Erebagen — UK
Erebagen is a synthetic biology company that developed a platform that enables it to engineer soil bacteria to produce new natural products with better efficacy than the synthetic chemicals currently being used in industrial screens.
Biohope — Spain
Biohope investigates, develops and commercialises unique medical solutions in the field of chronic inflammatory conditions, to improve clinical outcomes by allowing the personalisation and optimisation of current and future treatments. The company aims to be a worldwide reference in personalised medicine and significantly improve clinical outcomes in autoimmune-related conditions with unmet needs.