Advances in tech like gene editing and DNA synthesis have made the world of biology a founder's playground. Startups are now manipulating the natural world in a bid to find solutions to boost food production, fight disease or gobble up carbon dioxide from the atmosphere. 
But which bioengineering startups will be leading that charge? Sifted turned to investors to find out, with one caveat: they couldn't nominate portfolio companies. 
Thomas Bigagli, partner, Plug and Play Ventures
Plug and Play is an early-stage VC firm that invests in approximately 250 startups a year from various sectors and regions, ranging from pre-seed to Series B.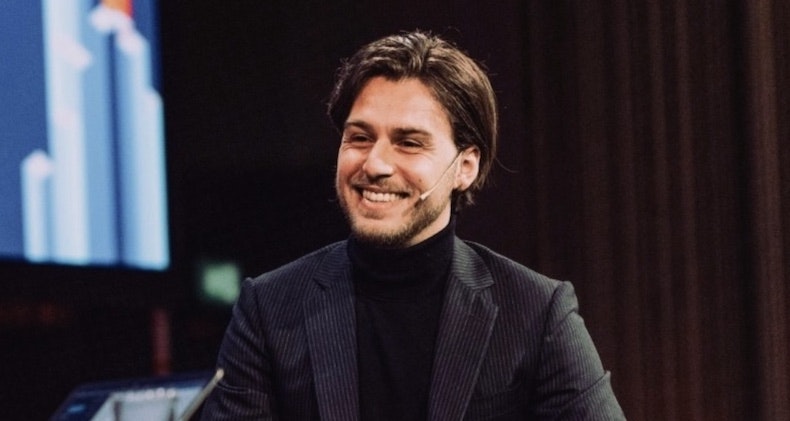 FabricNano — UK
UK-based FabricNano was established in 2019 and is focused on creating a sustainable future powered by enzymes. It builds and sells biocatalysts to enable a cell-free way of manufacturing chemicals without relying on fossil fuels, and its tech has the potential to revolutionise every industry that relies on commodity chemicals.
Interstellar Lab — France
Interstellar Lab is a French startup pioneering sustainable biofarming for Earth and space, advancing plant research and maximising food production for astronauts. It utilises controlled-environment biofarms that combine hardware, AI and bioscience to accelerate plant growth. The company is planning to construct mini greenhouses in low-Earth orbit by 2025, on the moon by 2027 and Mars by 2030.
Mushlabs — Germany
Mushlabs is a Hamburg-based startup that uses mycelium, the root structure of mushrooms, to create plant-based meat alternatives. Its innovative approach to sustainable food production has the potential to disrupt the industry and meet the increasing demand for environmentally friendly protein sources. Mushlabs offers the chance to support a promising solution to the global food crisis while capitalising on the growing market for sustainable and plant-based products.
James Bennett, analyst at Agronomics
Agronomics is a London-listed VC investing in cellular agriculture and its enabling technologies. It mainly focuses on seed to Series A startups globally.

Eden Bio — UK
Eden Bio is aiming to help precision fermentation companies realise the technology's full potential through the power of machine learning. A lot of companies, particularly in the food space, are focused on producing low-value proteins. To make this commercially viable, they need a microbial strain to produce the target proteins at very high yields. Eden Bio has developed a machine learning system that can recommend modifications to the host's genome and test thousands of edits using genetic engineering to increase yields rapidly.
Green Bioactives — UK
Green Bioactives is a Scottish startup that's designed a biomanufacturing platform that targets plant biomolecules, in particular plant vascular stem cells, which are responsible for providing physical strength to plant bodies and transporting water, nutrients and other substances required for growth and defence. It uses its plant cell culture tech to make high-value plant-derived ingredients for industries like cosmetics, agriculture and medicines more reliably, economically and sustainably.
Douglas Hansen-Luke, executive chairman, Future Planet Capital
Future Planet Capital is an impact-led VC firm backing growth companies from the world's top universities and research ecosystems. It focuses on startups solving the challenges in climate change, education, health, security and sustainable growth.
Wild Bioscience — UK
Wild Bioscience is a University of Oxford spinout that's built a proprietary genetics platform which is enhancing wild plants to mass produce wheat. The genetically modified crops it creates will boost farm yields while reducing the amount of water and nutrients needed for them to grow. 
CarbonWorks — France
CarbonWorks is converting captured CO2 emitted by industry into raw materials using the natural process of photosynthesis. An example is creating microalgae biomass for industrial use, a byproduct that has a multitude of uses, from animal feed to natural fungicides that can be applied to vineyards. What's key is the speed at which it can do this. The team has developed a large-scale photobioreactor that is capable of capturing thousands of tonnes of CO2 and making it available to the microalgae, so they can grow and produce natural molecules to create nutrition products.  
Amber Therapeutics — UK
Amber Therapeutics is another University of Oxford spinout. It is developing bioelectrical therapies to transform clinical outcomes in patients with functional disorders of the peripheral nervous system — the nerves that branch out from the brain and spinal cord. Amber's approach leverages closed-loop intelligence to create "synthetic reflex arcs" that can sense, interpret, adapt and respond to a patient's individual signals, thereby restoring normal physiological function. It was founded by a team of clinicians and neuroengineers, and in just two years has already started human trials to help those with mixed urinary incontinence. 
kelpi — UK
Kelpi is a University of Bath spinout making plastic from seaweed. Many forget that single-use plastic is made from oil, and so not only do we need to reduce our use of plastics, but also replace the fossil fuels used to make them. Seaweed is a miracle crop that grows prolifically without the need for fertilisers, land or fresh water. Kelpi is already working with big global companies to develop sustainable packaging that is compostable and recyclable. With bans on plastic being announced by governments around the world, industry will quickly need a packaging alternative that uses biomaterials.