For a Frenchman who cares about making amazing food, Anton Soulier finds inspiration in somewhat surprising corners. 
Over the past 18 months, he has spent a whole lot of time studying how McDonald's, Burger King and Domino's do what they do. Now, with a fresh $37m in funding for his dark kitchen startup Taster, which makes 'delivery-only' food brands, he's ready to take them on.
"Our ambition is to become bigger than McDonald's," he says. "In the long term, we want to beat them on the delivery side everywhere." 
With 9.2m sweet potato fries sold to date, Taster's made a good start — but it's not a patch yet on the 4,000bn servings of fries McDonald's has served up. 
No soggy fries
When Soulier — a former Deliveroo employee — started Taster in 2017, he wanted to solve the problem that a lot of takeaway food just isn't that good. His idea was to focus on making meals specifically for delivery. 
Our ambition is to become bigger than

McDonald's.
To do that, he set up several 'dark' kitchens in Paris and London. Unlike other dark kitchens already in the market at the time (Deliveroo launched its first dark kitchen in 2017), Soulier took several high street sites so customers could actually see where their dinners got made. He also worked with chefs to come up with several 'digital food brands' including Out Fry, which serves Korean fried chicken; Mission Saigon, for the Vietnamese food fans; and A Burgers, for the plant-based eaters. 
It worked. Customers give Taster's grub on average 4.6 star reviews on Deliveroo, and 60% of customers order again. In Paris, Taster is the third biggest restaurant on Deliveroo's platform, after McDonald's and Burger King, by gross merchandise value. It now has five food brands, delivered 1m meals in 2020 and saw revenues double last year too. 
But now, to scale up massively, Taster is slightly changing tack.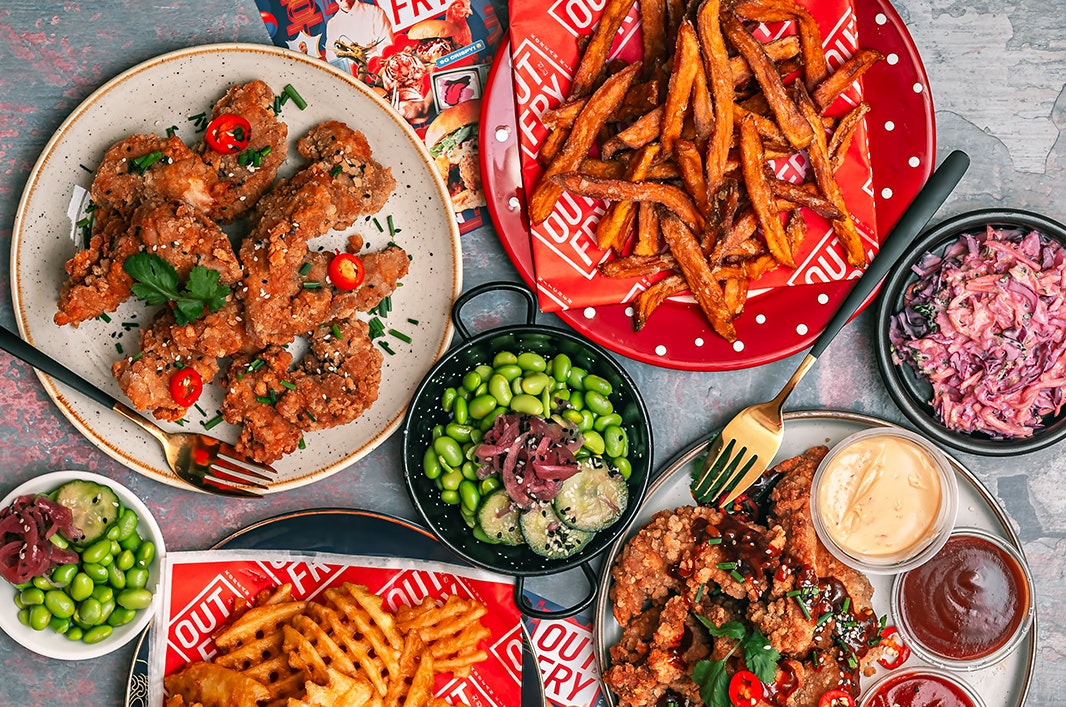 All-in with licensing
"We're going to go 100% down the licensing route," says Soulier. 
For the last 18 months, Taster has been testing out sharing its supply chain, operations playbook, technology and brand with big and small restaurant partners, including the Hilton in Croydon and independent restaurants like Bombay Burritos. Now, Soulier has decided, this franchise model will be Taster's sole focus.
Sifted Newsletters
Sifted Newsletter
3x a week
We tell you what's happening across startup Europe — and why it matters.
Franchising is a no

brainer.
"Franchising is a no brainer," he says. "A lot of restaurant kitchens are underutilised — and they're a bit lost when it comes to food delivery: 'Should I launch my own brand? Which platform should I go to? How should I market myself?'" 
"It's a win-win situation: we help them — and for us, it's a great way to expand our brand, very quickly." 
Via this model, his goal is to expand from 11 European towns and cities currently to 40 by the end of 2021, and jump from 70 digital restaurants today to 10k globally by 2025.
"100% of expansion is coming from licensees." 
The deal for licensees
Restaurant partners are charged a commission, "similar to the commission platforms can charge," says Soulier. That means something in the range of 20-30% of each order.
In exchange, restaurants benefit from Taster's marketing and get listed on the big food delivery platforms like Deliveroo and Uber Eats. They're also hooked into Taster's supply chain — and buy their ingredients through Taster: "That's important in terms of quality, and it's great for them because they get access to better prices thanks to economies of scale." 
Taster's technology also helps partner restaurants forecast demand, figure out how much food to prepare before each shift and deal with orders as they come in from various delivery apps. ("We've developed a kind of Deliverect internally," he says — referring to the fast-growing Belgian software startup which helps restaurants aggregate orders from multiple delivery platforms on just one tablet.) 
Partners generate about a 20% [net profit] margin on

Taster.
"Partners generate about a 20% [net profit] margin on Taster," says Soulier. (The average net profit margin of a fast food restaurant is around 6-9%.) "It's quite a profitable model." 
Taster will keep its existing 10 kitchens in London, Paris and Madrid to test new menus and use as training kitchens for licensees — but won't launch any others. 
Getting on the map
This week, Taster launched in Strasbourg. In the next few weeks, it'll set up shop in Manchester — and over the coming months, it will steadily launch in many of the other "top cities" in the UK and France. 
It won't, however, be relying on all that much marketing. "We don't need to do much," says Soulier. "In Lille, we haven't spent a cent on marketing and we're making €70k per month." 
On launch, Taster's partner restaurants get listed on the delivery platforms — which does a lot of the work for them — plus happy customers just start talking, says Soulier. 
That said, Taster will be experimenting with more above-the-line advertising soon to build brand awareness. It's already tried out flyering — "very old school, but it works" — and will soon test metro adverts. "Before we didn't have enough money," says Soulier. "But now that we've raised…we'll do more of this top-of-mind marketing."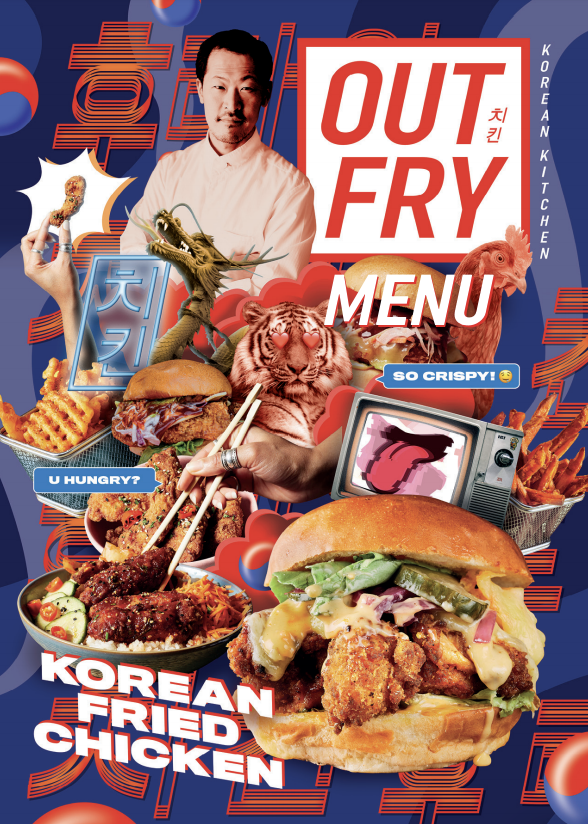 The fundraise
Taster set out fundraising in February, and "saw a lot of interest," says Soulier, including from US funds. The current frenzy around dark grocery stores helped, he thinks. 
In the end, after being offered "more than one" term sheet, Taster chose UK-based Octopus Ventures as its lead investor. Global VC firm Rakuten (also an investor in Spanish food delivery platform Glovo) also participated, and existing investors Battery, Latitude and Heartcore followed on. 
This latest raise makes Taster one of the best-funded virtual food brand startups in Europe. Others on the scene include Sweden's Curb, which has raised €3.2m to create takeaway food customers actually enjoy, and the UK's Foodomnia — on a similar mission but yet to disclose any VC funding. 
The business that comes closest to Taster's model is probably Kbox, another London-based startup, which helps commercial kitchens set up takeaway operations and has a suite of more than 30 delivery food brands for them to choose from. It has raised €14.4m from Balderton and Hoxton Ventures, and is currently live in more than 150 kitchens across the UK. It's also expanding in Australia and India, with the US and Canada also on its roadmap. 
The difference, thinks Soulier, is in the food. "Our main goal is to serve high quality food," he says. "We want to be seen as the most exciting brand out there; that's probably where the difference is. Their model is more focused on the restaurants." 
He's also not too fussed about Deliveroo's plans to double the number of dark kitchens it operates. "These companies are becoming more and more logistics companies," he says. "They get things from A to B. Now they're working with Waitrose, with groceries... they're less food brands. On our side, we're focused on food, not logistics."