Tandem, the UK digital bank with nearly 1m customers, is within weeks of securing a fresh round of funding, according to people close to the deal.
The cash injection, which is half a year late, will be met with a sigh of relief at the company, despite reportedly falling well short of the initial £100m target (and "unicorn" valuation). Multiple sources say the amount raised is instead closer to £50m.
The raise also comes amid changes in senior management with the bank's chief technical officer (CTO), Paul Clark, stepping down last month. He is the second CTO to leave Tandem in three years, having taken over from his predecessor in 2017.
In an interview with Sifted, Tandem chief executive Ricky Knox confirmed Clark's exit, adding he had been replaced by Noam Zeigerson, the company's chief data officer, during an extended hand-over last month.
"We're moving to a phase where we're doing a lot more automation... and Paul decided it was time for him to go and find another challenge," said Knox. "We've had a good run together. [But] there are different profiles for different stages of development."
Clark declined to comment.
As for the fundraise, Knox declined to specify timings but said the new investment would be "decent-sized" and go — at least in part — to meeting capital requirements, needed to support Tandem's £380m in user deposits.
He added the company was "very close to profitability" after heavy-losses and on track to be the first to reach the breakeven milestone out of the new banks (who are also currently fundraising).
Tandem, which offers savings accounts and credit cards, has had a rollercoaster ride since it was founded in 2014 alongside fellow challengers Monzo and Starling.
A last-minute fundraising setback in 2017 caused Tandem to temporarily lose its bank license and prompted a series of layoffs. It then completed an £80m fundraise to help it buy out Harrods Bank and launched in early 2018, accumulating 500k users in 12 months.
As far as I can tell, [Bo's] a carbon copy of our business

model.
Critics and copycats
Tandem caused a stir last month when it announced a new £5.99/monthly fee for its credit card. The charge amounts to £72 per year, while American Express Platinum cards and RBS cards cost just £25.
But Knox defended the move, explaining the card's 0.5% cashback offering brought in users who didn't need to borrow and were exploiting the free-offering.
"We ended up attracting the wrong customers...The people who are good at saving money are actually the people who are fucking loaded... We realised we were going to have to let those guys go. They were losing us money."
He added that Tandem's target audience — those who "need us" — had been supportive of the card's new fee, emphasising that the goal was to measure the bank's impact by "emotional benefit" to its users.
"We wanted to change our audience... We kind of hadn't the balls to do it."
The fee could also help Tandem reach its profitability plans. Already, the bank's product offering has seen it monetise faster than its peers, reporting total revenues of £5.1m in 2017, while Monzo brought in £1.8m.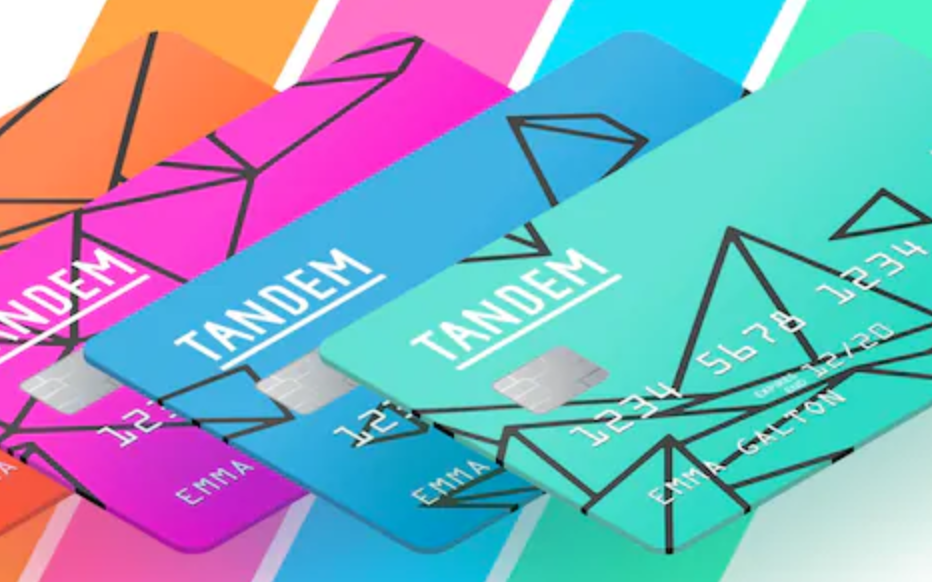 Tandem also faces fresh competition in RBS/NatWest's digital bank Bó, which launched in December. The RBS spinout is targeting the same base of "savings-short" users as Tandem, and Knox says its interface is familiar.
"As far as I can tell, it's a carbon copy of our business model... Bó's product looks almost exactly like ours did before we launched it and realised half that shit didn't work, which is quite funny," Knox told Sifted.
He explained that nearly a dozen members of Tandem's early design team were scooped up by Bó — taking their knowledge and insights with them.
Nonetheless, unlike Tandem, Bó also offers spending accounts and debit cards. Meanwhile, Tandem focuses on using open banking and artificial intelligence to help customers understand and save their money. Comparable fintechs include Plum and Emma.
Riots and setbacks
As part of Tandem's planned launch in Hong Kong, Sifted has also learned that the company is discussing a major acquisition with a local digital bank.
Tandem had scheduled its launch in Hong Kong by the end of 2019, but chief executive Knox says the anti-Beijing riots and the subsequent outbreak of Coronavirus have delayed its plans.
"We're basically ready to go, we've got everything ready to launch. But we're going to wait for the Coronavirus thing to blow over."
Tandem currently has six full-time staff members stationed in Asia and will initially launch with a pre-paid card offering, as opposed to the credit card, mortgages, savings and personal loan offering it has in Britain.
If successful, Tandem will be the first European digital bank to set up shop in the city.
Elsewhere, Knox said the remaining funds would go to doubling down on growing its UK user base. Rumoured plans to begin trialling expansion into Western Europe at the end of last year seem to have been shelved.
Knox hinted its userbase was nearly at 1m clients. However, he said the bank was more focused on the metric of how "many people we've helped" by signing them up to specific products, which remains a "fraction" of that.
Still, the bank will also need to invest in building its brand, having failed to build up the same "cult" following as its peers, commentators say.
"At the start there was Monzo, Starling, Tandem and N26. But Tandem's disappeared," said a former senior bank executive. "It hasn't built a brand, and Ricky [Knox] isn't a tech guy."
"I invested in both Revolut and Tandem but I've written Tandem off now," one crowdfunding investor told Sifted late last year.
However, if Tandem's profit-plans come true, Knox will have successfully staged an impressive come-back.
A man with a mission
As far as chief executives go, Knox is unconventionally blunt. He comes across chatty, jovial and unscathed by previous setbacks.
Now managing 200 employees, Knox says he still interviews every "single one of them," looking to hire people who want to "change the world". He's also proud of the level of employee churn ("less than 10% year") and is keen on devolving responsibility to key players in the company.
"Culture's a really big thing for us... we actually pay slightly under-market specifically because we don't want to attract people who are just motivated by making the most cash."
He's also not in a rush to hand over the reins, as the last of Tandem's three cofounders to remain deeply involved in the company. Despite previously discussing prospects of an initial public offering, Knox says he's not looking to be bought out anytime soon.
"A lot of people approach us for acquisition, but, well, we don't want to sell."